9

min read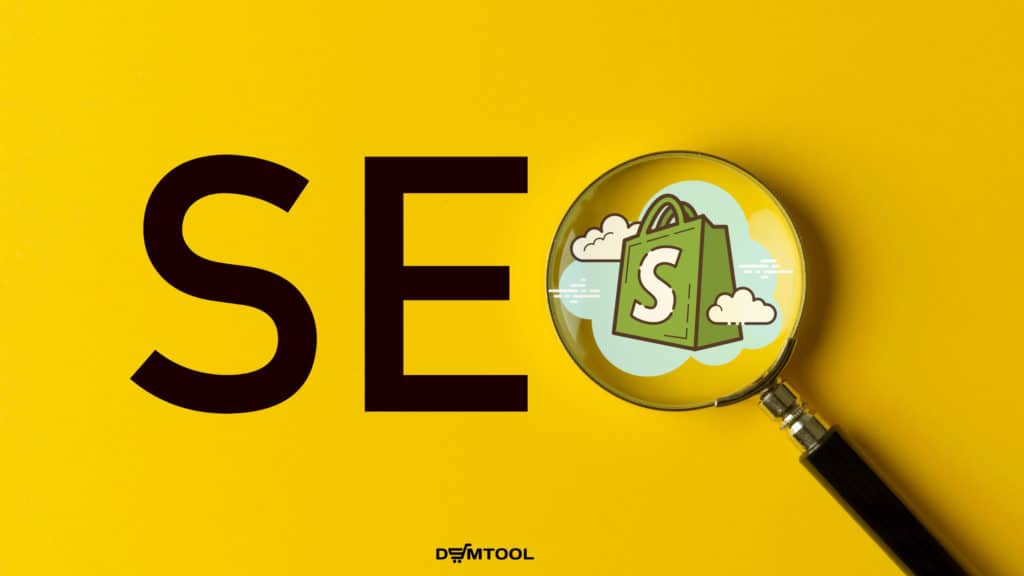 Setting up and running an online store is now easier than ever with Shopify. Though it may seem quite expensive for beginners in the e-commerce business, Shopify is a convenient option for those who want to launch an online store quickly. But setting up a store is not enough. In order to drive traffic and generate sales, you need to do Shopify search engine optimization. Generating more traffic and sales through Shopify SEO optimization is an essential part of any eCommerce business to be successful.
Having the technical side of things already taken care of for you is always nice. However, getting your first visitors to your Shopify dropshipping store and making sales is a different thing that does not happen instantly (or automatically over time). If your product pages do not appear to customers when they search on Google, you will not get any visitors. As a result, you miss out on potential customers and, therefore, sales.
In this guide, you will learn the top 5 steps for Shopify search engine optimization to drive traffic to your store organically.
Tip
For a more in-depth Shopify SEO optimization guide, check our Shopify SEO Checklist: Beginner Guide Into eCommerce SEO Shopify.
5 Steps For Shopify Search Engine Optimization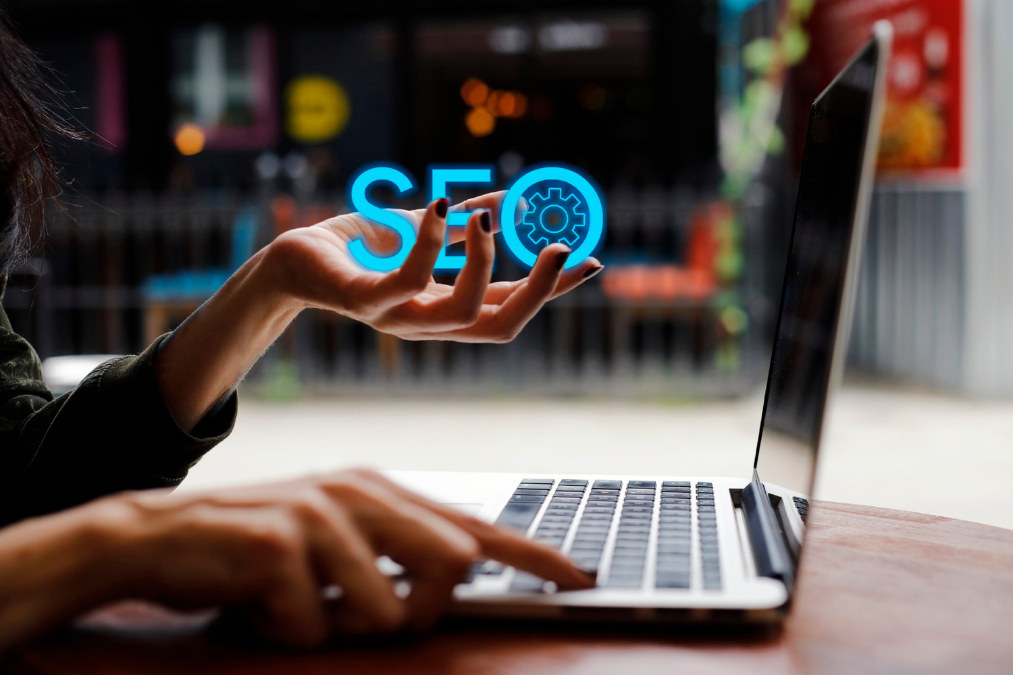 While these are the best practices for Shopify SEO optimization, they are universally applicable to other eCommerce platforms.
1. Keyword Research for Shopify Search Engine Optimization
You should start your Shopify search engine optimization with keyword research. Keywords are fundamental to Shopify SEO – think of them as coordinates that tell the search engines exactly where to find specific things and where to direct anyone who is looking for them. So, choosing some of the most popular keywords brings you more customers from organic searches, simple as that?
Contrary to what many bloggers and entrepreneurs assume, coming up with appropriate keywords isn't that intuitive and self-explanatory. It isn't about making smart guesses as to what customers are typing into the search box. But it isn't about simply picking the shopping search engine suggestions and 'related searches' results, or finding only the most popular (high-volume) keywords, either. The point of performing keyword research with rank checking software or without it is to determine the search queries that will actually work for your business and then modify the keywords or key phrases you are going to use.
Keyword research tools streamline this process by providing the essential data for the most relevant keyword selection, such as monthly search volume and keyword difficulty or competition. While you can sort of guess the most frequently used search queries for a specific product, keyword difficulty is a trickier parameter. It is an important but often overlooked one that reflects the competition for certain keywords.
While it will be hard to rank for the high-volume keywords, especially in crowded niches, you can choose some 'in the middle' and rank higher for these. Moreover, keywords differ based on the user's intent, so those that are too general are less likely to convert. Keep in mind that your target keywords and phrases should mostly bring you visitors who are already looking to buy.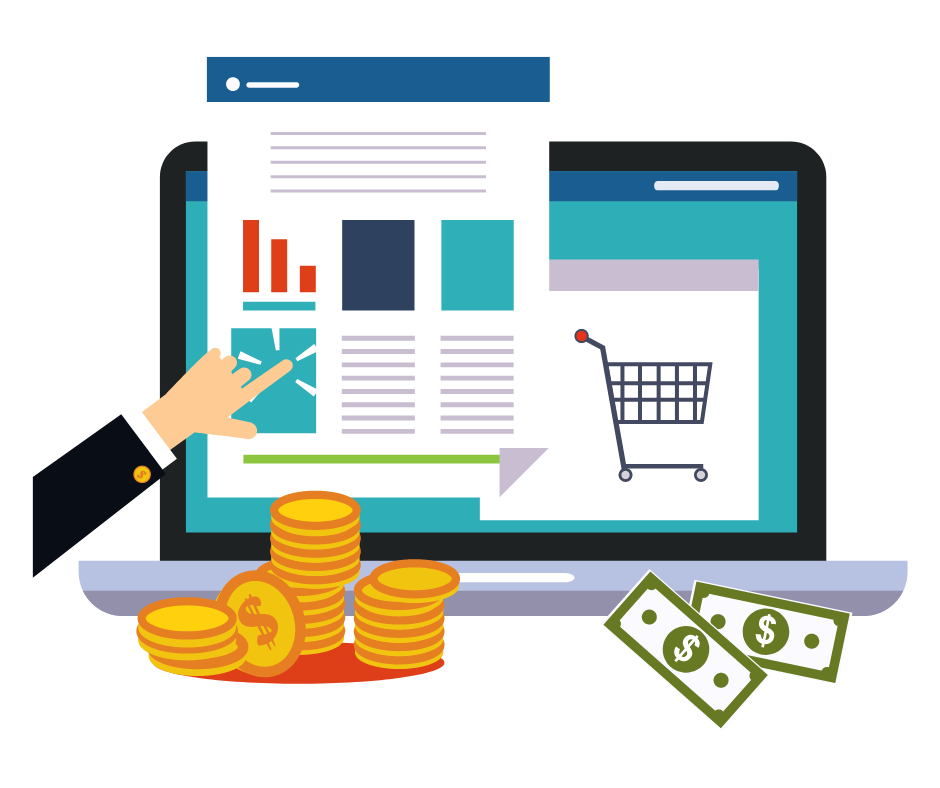 Don't wait for the profits, make them!
Start a profitable dropshipping business with DSM Tool. Get a free course and a free trial of the software.
2. Use Internal Links to Boost Page Views and Rank
The next step in Shopify search engine optimization is internal linking. Any guide on SEO tips for Shopify store is going to mention that links are an essential ranking factor for SEO. But this refers not only to backlinks leading to your product pages or eCommerce blog from a variety of other resources. Internal links throughout your site have real SEO value, and, similar to keywords, they are beneficial to search engines and visitors alike.
Besides helping both to navigate your site, internal links connecting your content maintain a lower bounce rate, which is another important ranking factor. When you link to other categories or product pages and redirect the reader to the latest posts or previous articles on your blog, visitors are less likely to leave after viewing just one page.
Tip
Did you know that 39% of people will stop engaging with content when images don't load or the loading time is too long? This is just one of the common issues users face when browsing e-stores. Luckily, it can be avoided by doing eCommerce usability testing.
3. Write SEO-friendly and User-friendly Content with Shopify's Blog
While blogging is not a part of Shopify store optimization itself, it can boost your SEO drastically. Shopify's built-in blog feature is very useful not only for Shopify SEO and squeezing in more keywords. Blog content benefits online store owners in many ways: attracting customers, driving sales, retaining visitors on the site longer, and helping build brand awareness and customer loyalty.
Websites that blog have more inbound links than those that don't, and most consumers prefer learning about a company or business through its blog, not its ads. Blog content is for online store visitors what domain authority is to Google: the more relevant posts and valuable content they see, the more likely they are to trust you and make a purchase.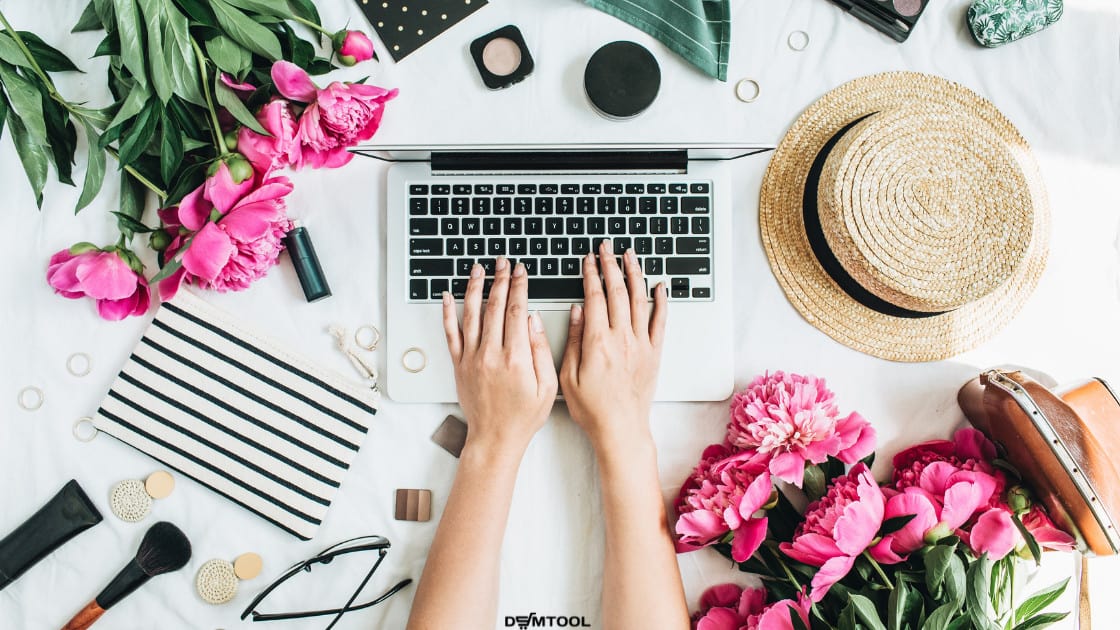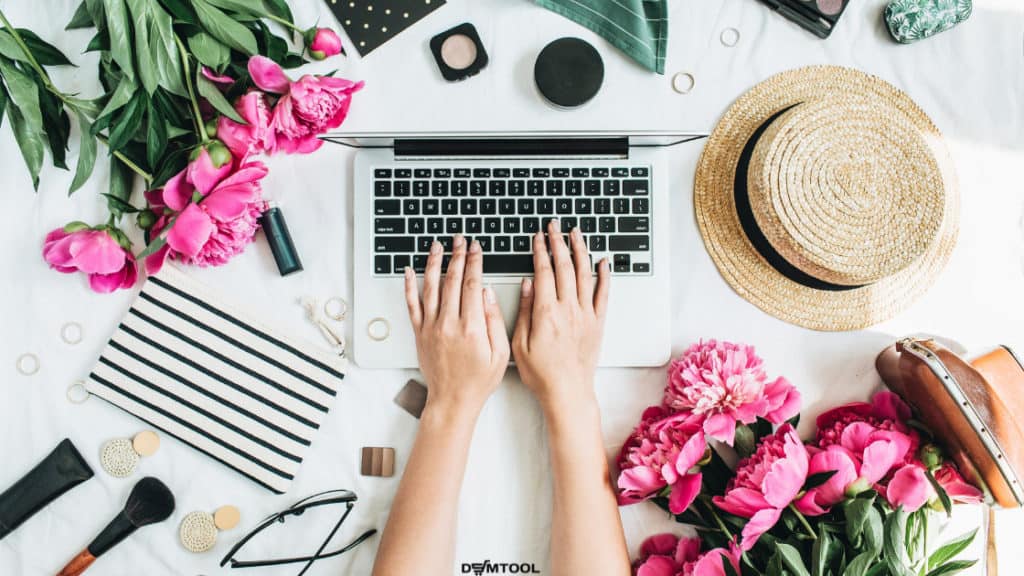 4. Get Help from Professional Services
This brings us to the next important aspect of Shopify SEO optimization: what to write in your eCommerce blog? Writing for a business blog is different from all the stuff and rants that those who have personal blogs usually post. This isn't as simple as just reading some advice on 'how to blog' online that is abundant but mostly not applicable to business blogging. Perhaps anyone can write a blog post, but it is more challenging to put yourself in your customer's shoes and figure out what will resonate with your target audience and will help you to increase income.
This is why getting professional help isn't something to shy away from. It takes some skill to create guest posts that leave a good impression and make people feel positive about your business, or, better yet, convince them to buy something and feel good about it. Not everybody can do that or even learn the essentials of these skills.
For the same reason, not everyone can create guest posts to get quality backlinks from trustworthy resources that are important for ranking higher with search engines.
Whether you need content for your own blog or backlinks, the services in the United States that create quality articles may turn out to be the most convenient solution.
5. Make an Impression of Being an Expert in Your Field
Writing compelling content greatly depends on demonstrating your knowledge and credibility, so that your readers have a good reason to feel like purchasing something you recommend. Most articles on SEO for Shopify stores discuss making content attractive to search engines, but hardly mention that people prefer to buy from someone they find the most expert-sounding. Therefore, it is important not just to attract attention and provide details about the product or service you offer, but also to establish authority and trust with potential clients.
Another important point is conducting localized SEO, special for the products or services you offer. For instance, if you are a plumber trying to promote your services, you can opt for plumber SEO strategies.
This is also likely to result in closer, long-term relationships with your customers. Read more tips on writing quality SEO-friendly articles at betterthansure.com if you are planning to tackle business blogging on your own.
Keep in mind that alongside keywords, traffic, and ranking, the impression people get of your site's appearance and content is the second most influential factor for sales (technically), but it often comes before anything else. So, compelling product descriptions and expert-sounding articles are just as important part of Shopify store optimization as the essential on-page elements for eCommerce SEO.
Shopify Search Engine Optimization Is A Long-termed Effort
Shopify search engine optimization might not be an easy task, but it is essential if you want to be a successful eCommerce seller. By following these best Shopify SEO optimization practices, you ensure that your store gets organic traffic which converts into sales.
It is important to understand that Shopify store optimization is not a one-time tweak but a constant effort. Shopify SEO is a long-term strategy that requires careful planning. You must research trending keywords and create new content regularly to keep a high ranking on the search engine results page (SERP). When adding new items to your store, you need to optimize product pages and update inner links. And don't forget about competition – other sellers do Shopify store optimization too, so you need to keep up with SEO trends constantly if you want to be on top.
Shopify sellers might find these articles useful:
Good luck!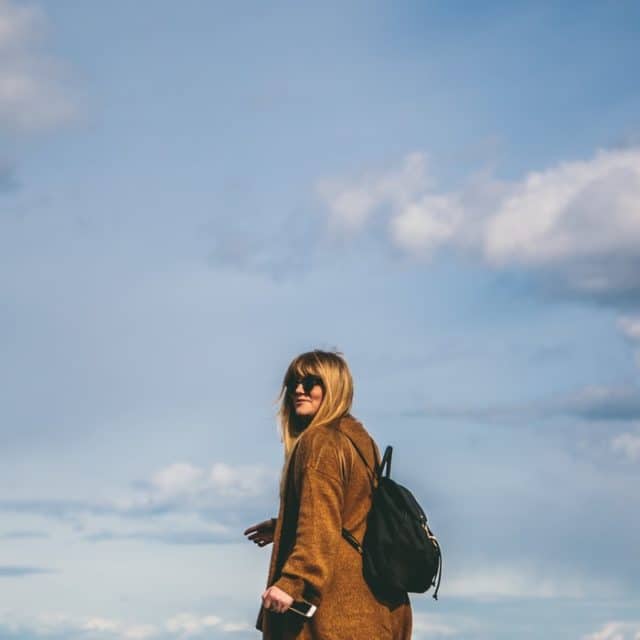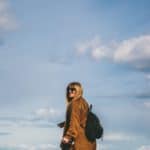 About the author:
Nancy P. Howard has been working as a journalist at an online magazine in London for a year. She is also a professional writer in such topics as blogging, SEO, and marketing.