8

min read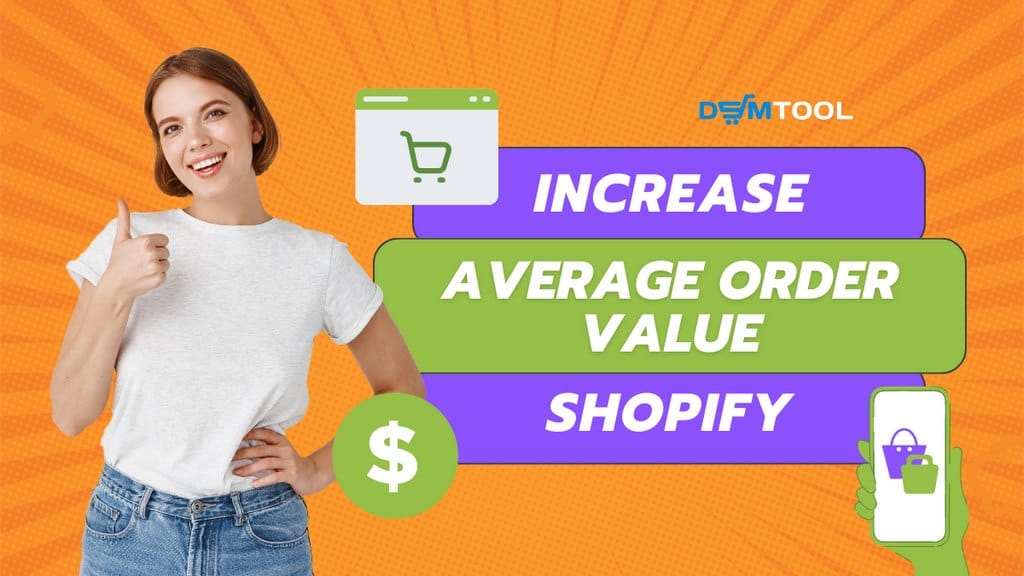 If you're running a Shopify store, you know that one of the most crucial metrics to track is your average order value (AOV). But how do you increase AOV? This guide will show you.
Estimates for the global dropshipping market suggest it will reach $196.78 billion by the end of 2022, representing an impressive 23.7% annual growth from 2021.
Dropshipping has become the perfect business model for many new e-commerce entrepreneurs as it is simple to manage and doesn't require a significant upfront investment.
Interested in learning more about growing your Shopify dropshipping business? This comprehensive guide will help you better understand AOV, and the factors that influence it. Then, we'll examine five practical ways to increase AOV in your Shopify store.
Let's get started!
What is the Average Order Value (AOV)?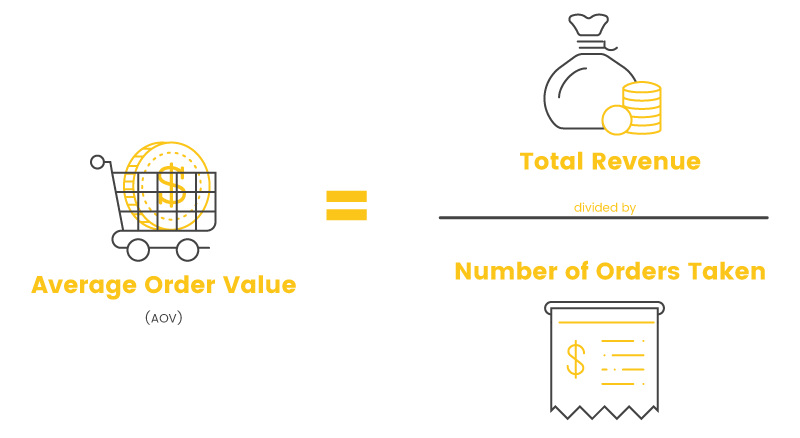 Average order value (AOV) is a key metric for measuring the success of your e-commerce business. It tells you how much each customer spends on average when they purchase from your store.
The average order value of your business can be easily calculated by dividing total revenue by the number of orders. For example, say your Shopify store made $20,000 in sales on 1,000 orders in October. Take $20,000 and divide it by 1,000, giving you a Shopify AOV for the month of $20. It's that simple.
A high Shopify average order value is desirable as it indicates that you're making more profit from each sale and can afford to offer discounts and free shipping without damaging your profitability.
Having a low Shopify AOV, in contrast, implies that your transaction revenue is lower than expected. You can mitigate this by adjusting your strategy to offer your customers more options.
Generally speaking, having a presence on multiple platforms increases your chances of selling more. There are multichannel platforms such as DSM Tool, which works with 50+ dropshipping suppliers, and there are tools specifically built for certain marketplaces. For example, DSers is a tool focused only on AliExpress dropshipping. Whichever marketplace you choose, make sure to find reliable partners.
What Factors Impact Shopify Average Order Value?
Here are the top five factors that can impact a website's average order value:
Product Offerings
The type of products offered on a website can directly impact the AOV. For example, it is better to offer a wide range of prices instead of only selling low-cost items. Businesses can consider adding more high-priced items to their product lineup.
Pricing
If a business sets its prices too low, it may not make as much money on each order. Conversely, if they are set too high, customers may be less likely to place orders. To find the right balance, businesses should experiment with different pricing strategies to see what works best for them and find good profit margins.
Shipping Costs
Shipping costs can also impact your average order value. High shipping costs can cause customers to try different stores or brands altogether. Alternatively, free or discounted shipping options can cause customers to place larger orders.
Businesses must carefully consider their shipping costs and find the right balance to encourage customers to place orders.
Did you know that you can simplify shipping for your customers? With Shopify Store Pickup & Local Delivery by Amai, you can present your customer's preferred shipping method in one intuitive prompt.
Marketing Efforts
Investing in marketing pays off. Since 2020, 75% of marketers have reported that their campaigns directly impact revenue. When a business engages in effective marketing campaigns, the number of orders placed will increase.
Website Design
Isn't it more convenient to purchase on a site that is both intuitive and easy to navigate? A website that is easy to use and appears professional is more likely to attract customers to make purchases. Investing in a user-friendly website design is ultimately worthwhile.
Tip
Did you know that 39% of people will stop engaging with content when images don't load or the loading time is too long? This is just one of the common issues users face when browsing e-stores. Luckily, it can be avoided by doing eCommerce usability testing.
What Are the Ways to Increase Your Shopify Average Order Value?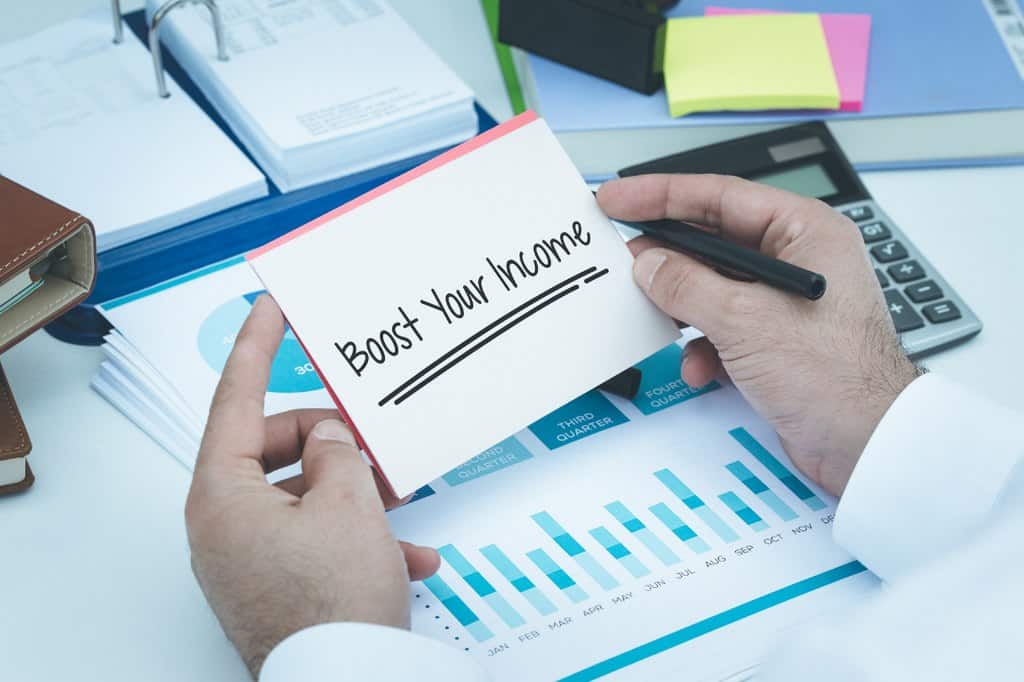 If you're looking to increase your Shopify average order value, you've come to the right place. Here are some top tips to make it happen:
1. Offer Free Shipping for a Minimum Order
To encourage customers to spend more money, free shipping is a common but highly effective promotional strategy. Many customers are reluctant to pay for shipping, so they will often add more items to their orders to qualify for free shipping.
You should aim to make free shipping the most attainable option for most customers. However, if you set the threshold too high, there is a risk of shoppers giving up at checkout and leaving carts abandoned.
The customers will also tolerate longer delivery times when shipping is free. This is important if you dropship products from China for example, as it might take up to 20 business days for the package to arrive.
2. Upsell and Cross-sell
Upselling and cross-selling are tried-and-tested behavioral marketing tactics to increase your average order value.
Upselling is offering a more expensive item to a customer who is already interested in buying something. This is effective because you can sell a higher-priced item that the customer may not have considered before.
On the other hand, cross-selling suggests related products to a customer who is already interested in buying something. This works by pointing out potential add-ons or showing what other customers have bought with the original product. Here is the top upsell and cross-sell app to increase the AOV of your Shopify store.
However, as with many marketing strategies, it pays to be strategic. Recommend cross-sells that can genuinely benefit the customer and offer low-value upsells to boost your sales. You can add cross-sell and upsells to Shopify with the Shopify Tier Discounts app.
3. Provide Package and Bundle Options
Package and bundle options can boost your AOV by offering a discount for purchasing multiple items at once or bundling related products together.
When it comes to product bundling, offering a package of products that work together creates an all-in-one experience for the user. For instance, rather than selling one stainless steel fry pan for $70, you could offer a tempting bundle option of $180 that includes two more pan sizes and cooking utensils.
The Shopify Bulk Discount Manager by Amai is designed to save you time by letting you optimize your workflow and schedule discounts in bulk. Set discounts on autopilot by scheduling and duplicating actions with this highly-optimized tool.
4. Have Live Chat Support
One of the most effective ways to increase Shopify average order value is to provide fully staffed live chat support. Live chat support allows customers to ask questions and get help with their orders in real-time.
Chat support is for conversing with visitors interested in browsing your website or making a purchase but who might need specific questions answered to gain the confidence to proceed with checkout.
Moreover, this personal touch can encourage customers to spend more money on their orders since they know they can get help if required.
5. Value Your Loyal Customers
Customer loyalty programs have become one of the most popular and effective methods of increasing AOV. More than 90% of companies already offer loyalty programs!
The truth is that this does not diminish its effectiveness, and on the contrary, a loyalty program is what most people expect from a product or service they enjoy. When customers know that they can earn rewards for spending money with you, they are likely to be more inclined to buy from you again and again.
By nature, customer loyalty programs help you develop relationships with your customers and encourage them to return. If customers feel like they are getting a good deal for spending money with you, they will be more loyal and spend more in the future.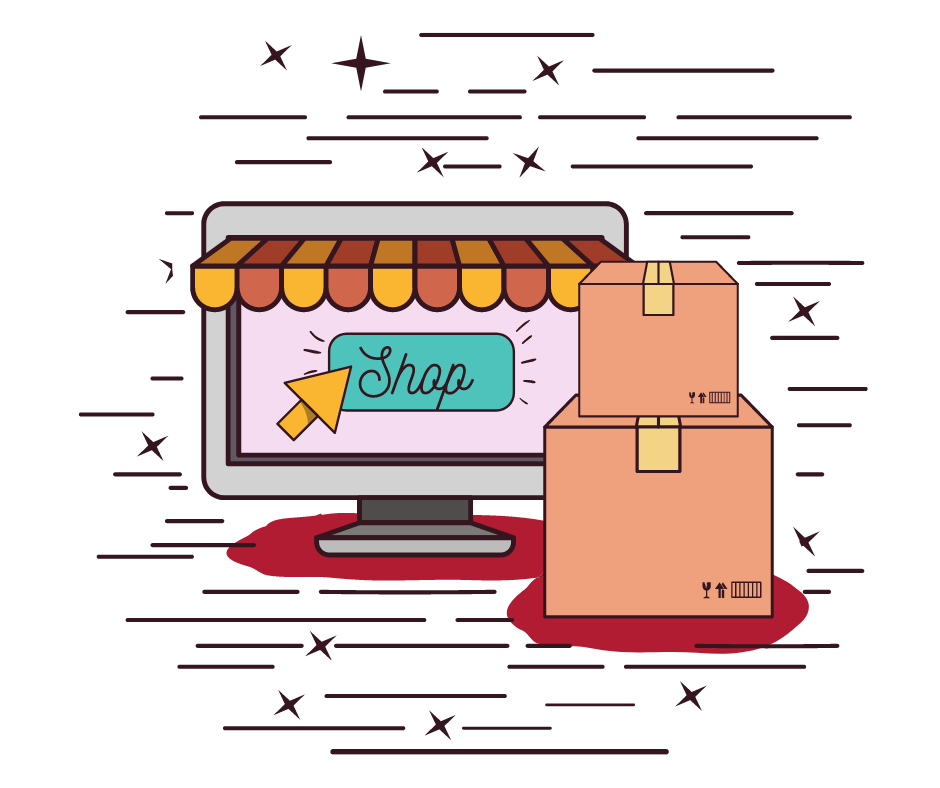 It's time…
Don't wait for success to come. Hire yourself and start your own dropshipping business
Shopify AOV: Final Thoughts
By implementing these five tips, you will quickly see an increase in Shopify average order value and boost your dropshipping income. Progress is not seen in a day, so you should take the time to learn what strategies are most effective for you.
Free Shopify gifts are a great way to increase brand awareness, customer satisfaction, and loyalty. You can find more tips in our How To Increase Average Order Value: Tips for eCommerce guide.
Dropshippers running their stores on Shopify should check out the following articles:
Know other tips on how to increase Shopify AOV? Let us know in the comments!