12

min read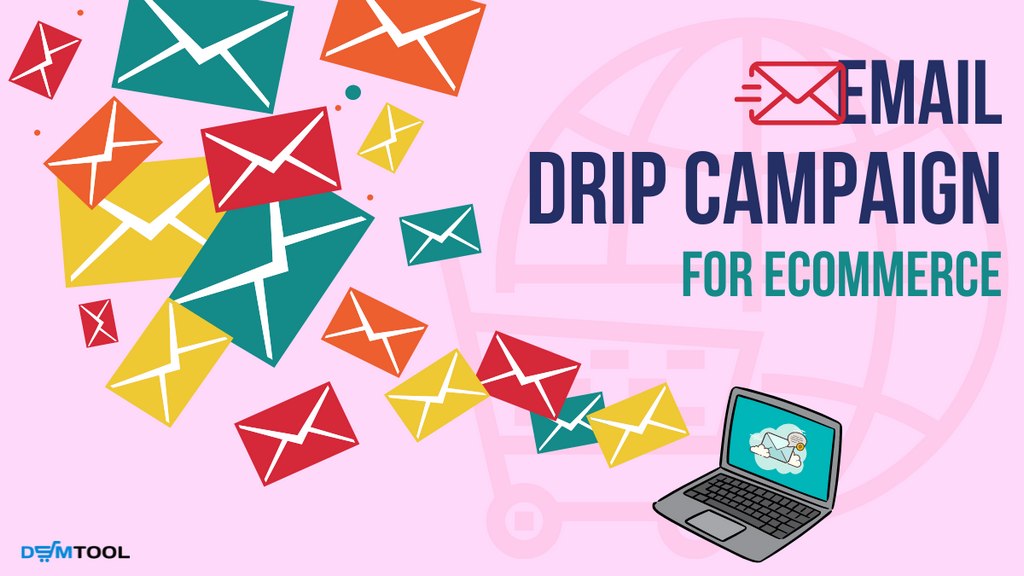 Have you ever heard about drip marketing? We've all probably come across an email drip campaign. You know, the series of emails you get when you've just signed up for a new product or a newsletter, bought something, or renewed a subscription?
Drip marketing is a part of email marketing automation, where users receive emails at certain times based on specific triggers. These automated emails are sent to subjects in sequence and at a predetermined time.
Drip email triggers could include:
a new blog subscription
an abandoned shopping cart
browsing a product page
making a purchase
creating a new eCommerce shopping account.
In this insightful read, you'll get to know everything about email drip campaigns and why it's necessary to include them in your eCommerce marketing strategy. 
What is a Drip Campaign?
Just like "dripping" water, drip campaigns are a set of emails that have been sequenced to move slowly in a particular order, at a particular time, to a particular audience segment. A drip campaign is based on a series of events, actions, or triggers initiated by the user.
Check out the example below to understand how these three items work together.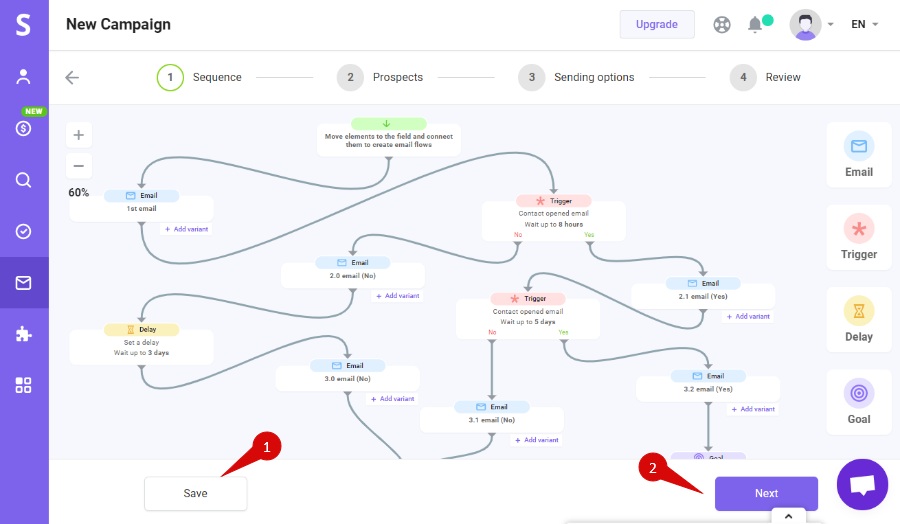 The drip email sequence is designed to push the lead a little further down the sales funnel toward a conversion. These campaigns are also automated. You can set the triggers, Copywrite every email, and let your autoresponder run the campaign automatically.
The autoresponder is to drip campaigns what a sprint planning template is to project management. The software helps you manage and keep track of all your drip campaigns. The best autoresponder will also provide detailed insights into each drip campaign. This allows you to tweak and improve your campaigns on the go.
Therefore, do not underestimate the importance of a great email marketing tool in the success of your email drip campaigns. Invest in a tool with advanced automation and other features to ensure your campaigns hit their goals.
Why Is a Drip Campaign Important for eCommerce?
Drip campaigns help you to provide the right content at the right time to nurture leads and nudge them toward a purchase. The content, in this sense, can be promotional, educational, or even re-engagement.
Drip emails are quite important, whether as a B2B, e-commerce store, or even a freelancer marketing your blog posts. For SaaS businesses, drip campaigns are essential and should always be included in your SaaS Marketing Plan. They'll help you maintain high subscription rates.
In eCommerce, drip campaigns can earn you more sales from new and repeat customers.
Automated drip marketing eases your workflow, especially when your campaign is targeting dozens, maybe hundreds of prospects.
Besides this, drip campaigns make it possible for you to nurture long-term relationships with clients after their initial purchase. For example, you can position drip emails for special days like birthdays and anniversaries with unique offers targeted at clients.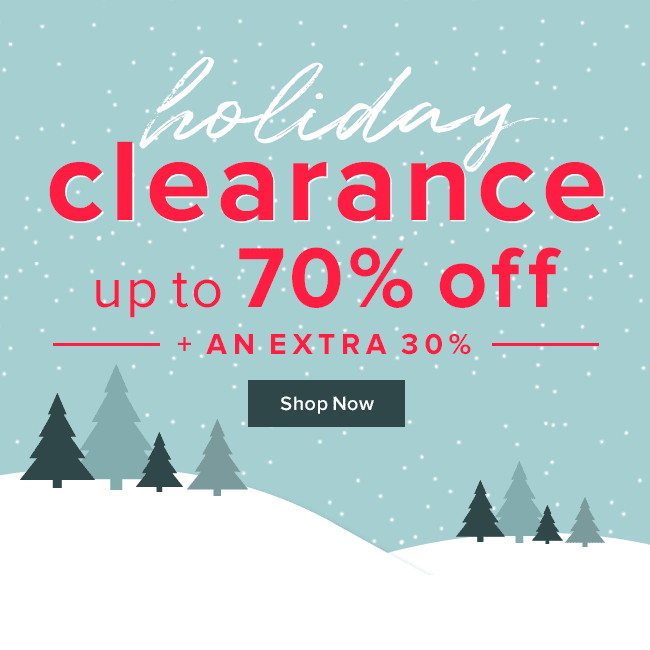 Many eCommerce stores use drip emails to promote offers such as discounts, holiday clearances, winter sales, or never before seen products.
In the example drip below, The Loft eCommerce store is pushing a drip email campaign to encourage users to make a first-time purchase. For this campaign, the eCommerce store is offering a 20% discount.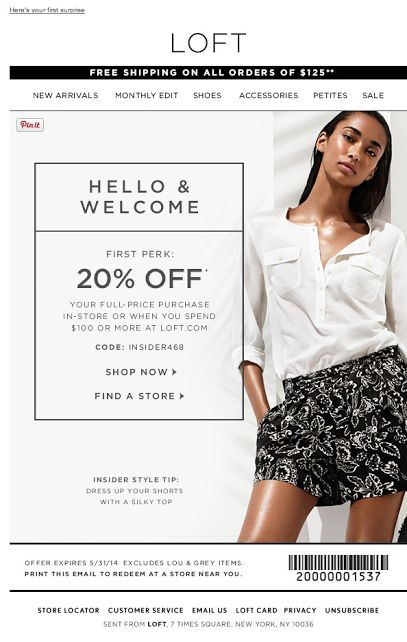 But not all drip campaigns have to be overly promotional. It wholly depends on where your prospects are on their buyer journey.
In the next section, we'll cover the different types of email drip campaigns and how to use them.
5 Types of Drip Email Campaigns To Use
There are different types of drip campaigns, each with unique goals. Some will help you nurture a prospect to their first purchase. Others can earn you more revenue by up-selling and cross-selling products.
A single business can also run separate drip campaigns simultaneously, depending on its business objectives. In this case, segmenting email lists on a marketing automation software solution such as Mailchimp, Klaviyo, GetResponse, or Omnisend can make it easy to send different drips to different segments.
Let's now dive into the different types of email drip campaigns ideal for eCommerce business.
1. Abandoned Cart Campaign
Abandoned cart emails are an excellent drip tool for sending reminders to prospects who didn't complete the checkout process of their shopping carts.
According to a study by Klaviyo, abandoned cart emails have an open rate of 41.18% and a click rate of 9.5%. Therefore, abandoned cart emails can potentially earn you even more revenue.
The image below is a great example of an abandoned cart email.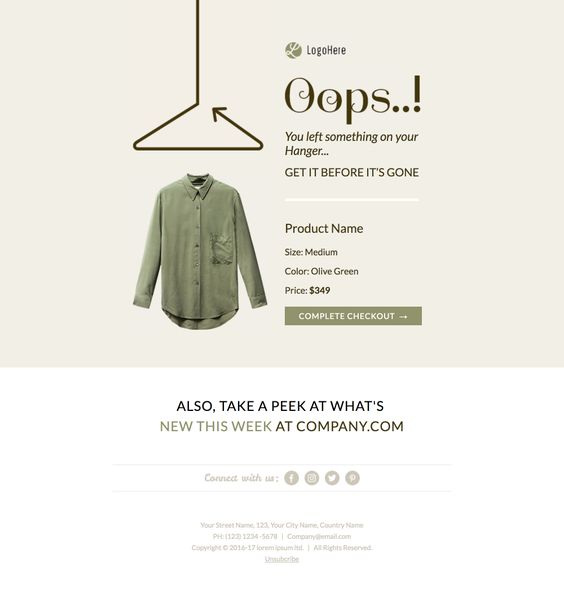 The user action, in this case, is visiting an eCommerce site and adding items to the shopping cart. The trigger would be a failure to complete the checkout.
In that case, an automatic email is sent to the prospect after a certain period with a reminder about their pending purchase. If the prospect fails to respond after, say, one day, a second and third final reminder email can be sent to them.
Here are a few tips for creating effective abandoned cart emails:
Have a compelling subject line and a strong and clear CTA to improve your email open rates and CTR.
Include visuals or even a video if possible. Statistics show that an email with a video can have an increased CTR of up to 96%.
Include incentives such as discounts and promo codes.
A study by Rejoiner has shown that the best time to send the first email of an abandoned cart drip is one hour after the cart abandonment. This is because, within 60 minutes of initiating a shopping cart, the prospect is quite unlikely to have made a purchase from elsewhere.
2. Post-Purchase Campaign
Drip emails are also quite important when a customer has just made a purchase or signed up for a trial or subscription. These drip campaigns are essential for nurturing the customer relationship beyond the first purchase.
At this stage, the drip email sequence could just serve to introduce your brand to the customer or provide more information about your product or service. You can also create a QR code for a PDF to make it easier for customers to download product guides with more information about your items.
Look at this post-purchase email from Smartsheet.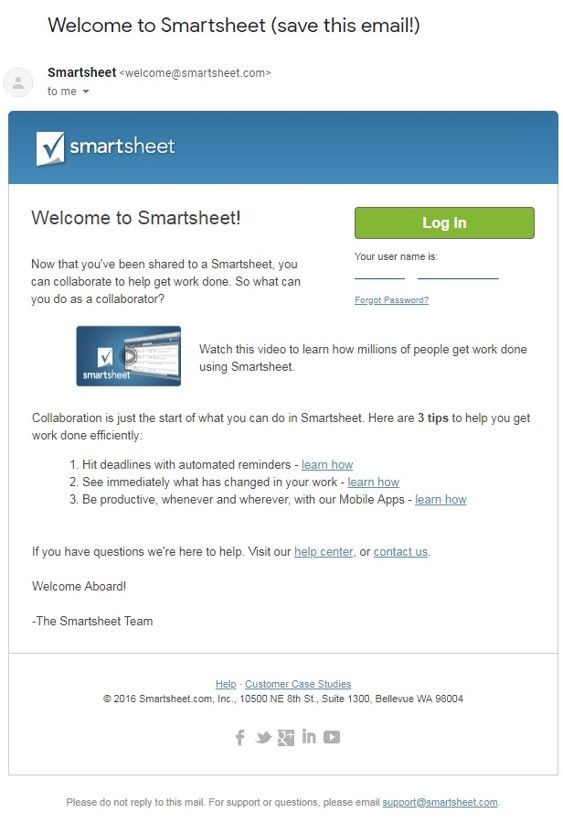 From the image above, you can tell that the user has just signed up for the Smartsheet app. The post-purchase email does a couple of things.
First, it provides a demo video about how to use the app. Second, it provides key tips and relevant links where the user can learn more about getting the most out of Smartsheet.
As the lead progresses in the email sequence, they might receive more product information in the drip sequence. They might also receive emails cross-selling or upselling them to other related items.
3. Retargeting Email Campaign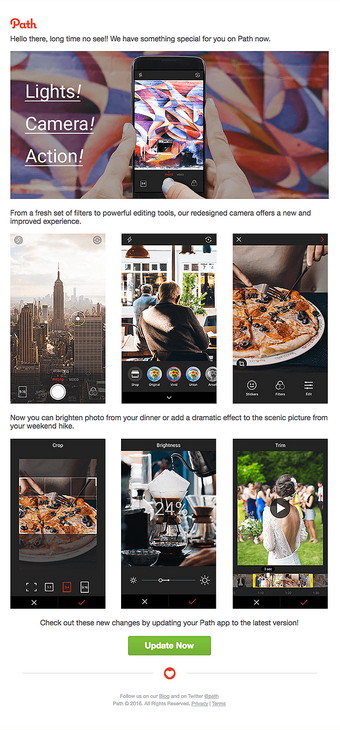 Retargeting is a marketing technique that aims to reintroduce a lead or customer to a product they had previously shown interest in.
An example is a warm lead who downloaded a resource from your store or participated in your quiz. It could also be someone who visited your eCommerce product page and looked at specific products but didn't add them to their wishlist or cart. The lead can be retargeted with emails promoting the products they looked at, provided you have their email address.
The behavior of the target audience can be tracked using cookies which monitor how the prospect interacts with web pages. In this case, the prospect doesn't have to make it to the checkout process, provided they've shown some interest in some of the products in your eCommerce store.
They can also be used to re-engage prospects who bought from your store before but have been inactive for a while.
4. Unsubscribe Campaign
Letting go of a customer, or even a lead is never easy. However, this kind of "break up" doesn't have to be unpleasant. In fact, most businesses will simply forget the leads that unsubscribed. That's not a good idea.

What you should do instead is initiate an unsubscribe drip campaign. Unsubscribe emails present various opportunities to recapture leads.
You could remind the prospect what they'd be missing out on. You'll need to share your unique selling proposition or product offers. Jet Blue does this quite effectively, as shown in the unsubscribe email screenshot.
In this unsubscribe email, Jet Blue acknowledges that maybe the lead isn't interested in receiving any more promos or email newsletters, which is all fair game. The customer has probably received two or three other promo emails similar to these previously but has not responded to any of them. These actions trigger this final unsubscribe email.
However, Jet Blue also offers the customer various options. These include opting to continue receiving promo emails, making changes to their email preferences, and completely unsubscribing from the mailing list.
Making this final bid can help change the customer's mind and reintroduce them to your sales funnel.
5. Welcome Email Campaign
First impressions always matter whether for an impersonal B2C or a face-to-face B2B client meeting. Your eCommerce business is not exempted.
Therefore, always strive to send welcome emails to customers upon their first purchase, sign-up, or even when they have just shown an interest in your product.
Onboarding emails are a good example of welcoming emails. The emails would serve to welcome the customer and get them acquainted with the product. With an onboarding email, you may also provide other resources, such as relevant blog posts, videos, and FAQs.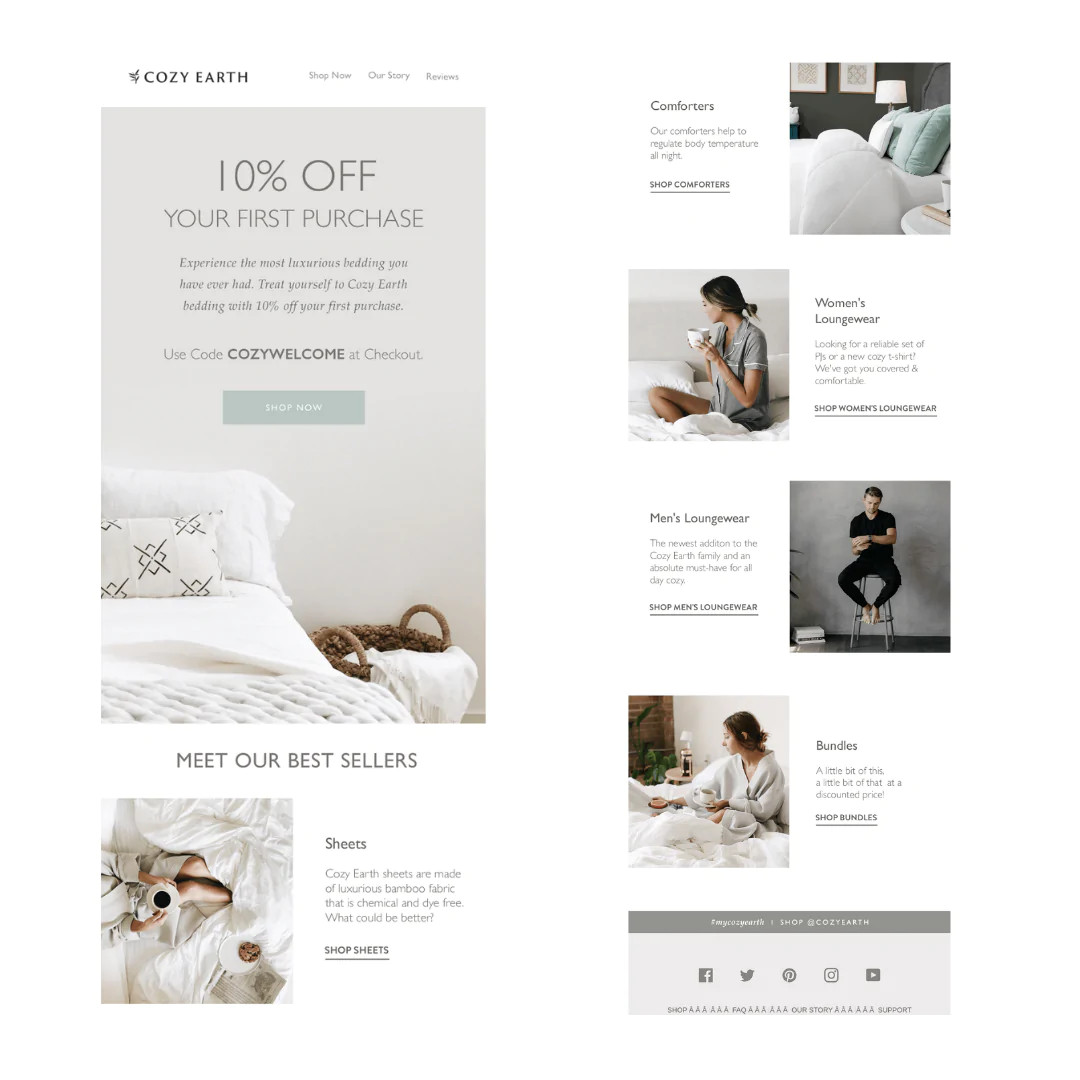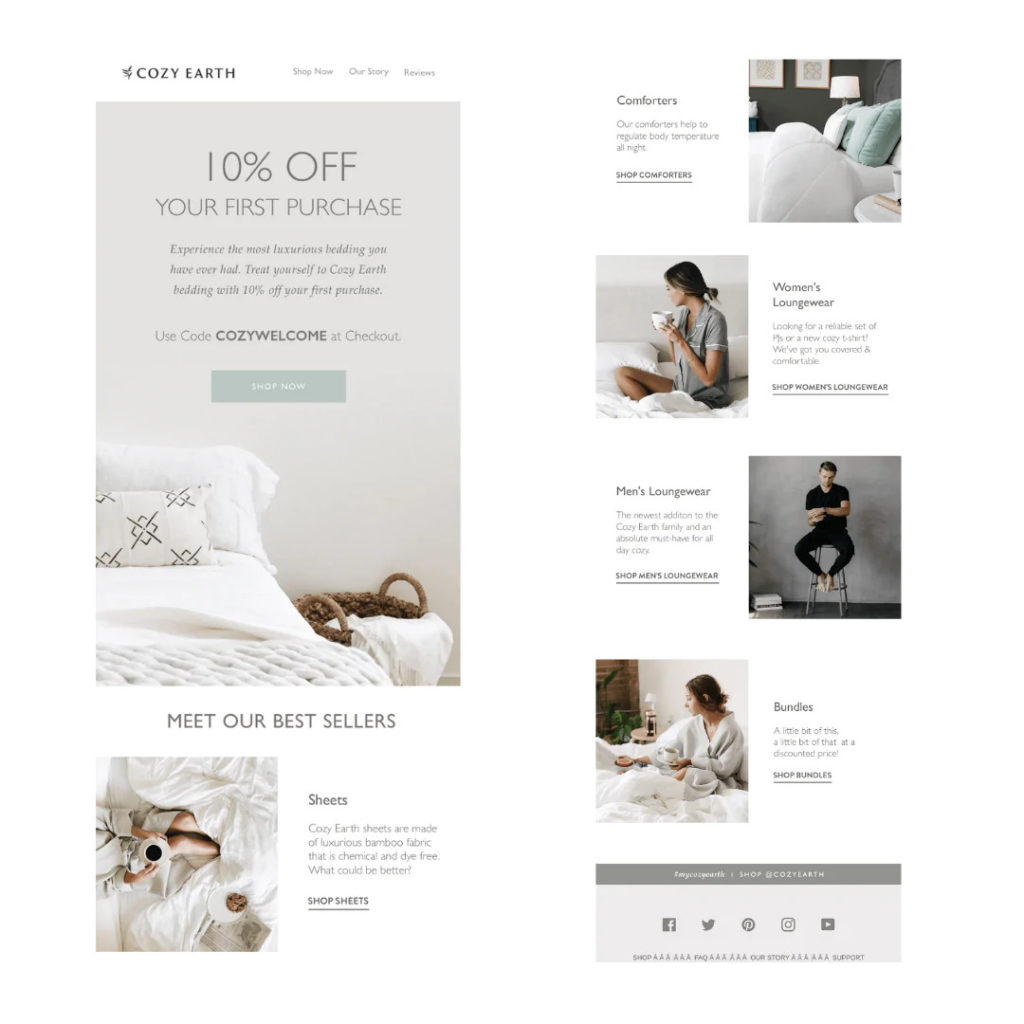 In the image above, the customer probably visited the Cozy Earth web store and created an account or signed up for their newsletter. The company uses this as an opportunity to showcase its best products and the different offers available.
Many other eCommerce companies can follow the above example from Cozy Earth. Effective welcome emails should include high-quality imagery, clear and engaging subject lines, and be personalized.
You can also include product offers or recommendations in welcome emails, as Cozy Earth has done.
In Closing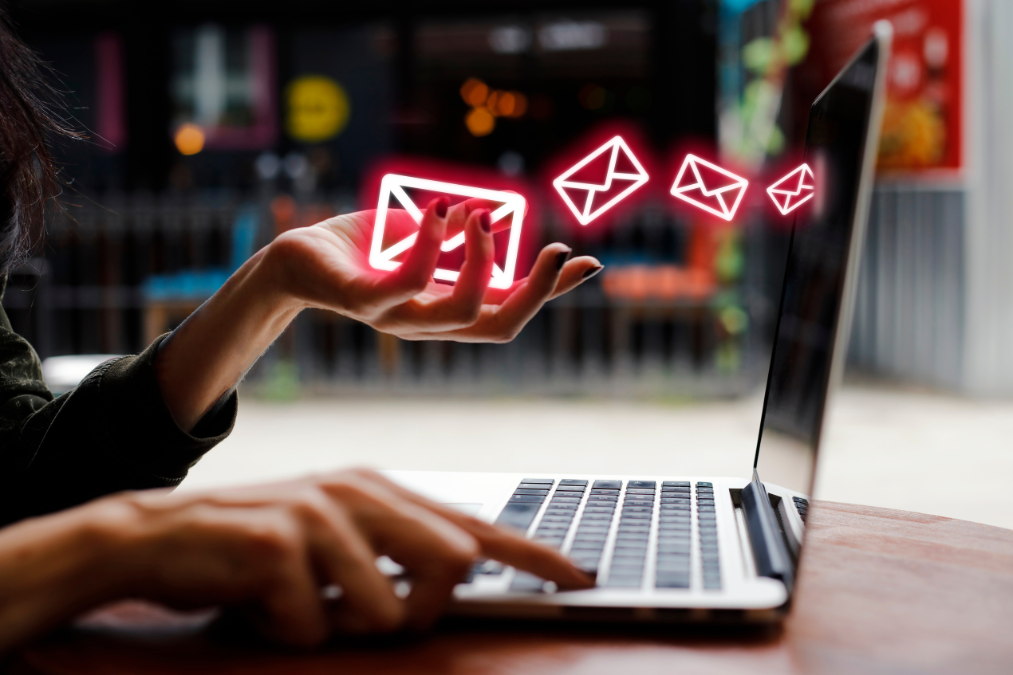 Email drip campaigns provide an effective method for businesses to nurture leads down the sales pipeline or even improve product awareness during the marketing cycle. Email drips can also help businesses maintain a good rapport with their leads and customers.
Coupled with marketing automation, email drips provide an efficient means to reach customers and prospects fast.
Depending on your type of business, there are five main types of drip campaigns that you can undertake. These include welcoming & onboarding drips, cart abandonment drips, post-purchase campaigns, retargeting drips, and unsubscribe drip campaigns.
With the comprehensive tips we've discussed for the five types of email drip campaigns, you should be on your way to carrying out a successful drip campaign. This will help boost conversions, retention, and re-engagement of customers with your business. All the best.
About the author: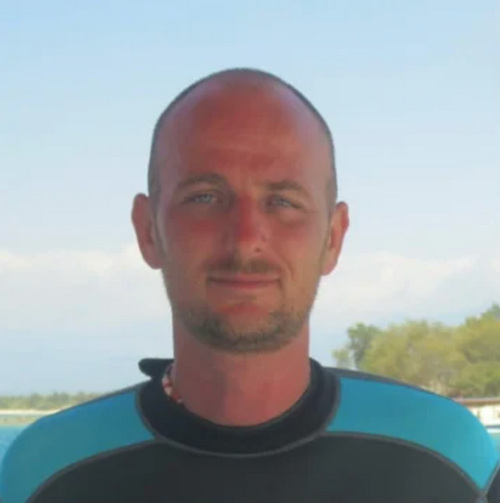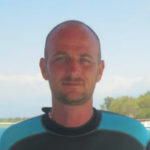 Nico is the founder of Crunch Marketing. The company works with enterprise SaaS clients, helping them scale lead generation globally across EMEA, APAC, and other regions.