9

min read
Dropshipping is an effective strategy for having an online store up and running without having to initially invest a lot of financial resources and time. But it's also important to know that dropshipping is not a way to quickly get rich. Setting up a website or a selling account on eBay or Shopify with a product list, and hoping buyers will magically appear won't work: you will need to research who your customers and competitors are, maintain and promote your store, and have a knowledge of techniques on how to increase dropshipping sales. And if you are a team of one, you'll probably have to do this alone in the initial stages, from social media management to maintaining customer support.
To assist you with promoting your dropshipping store, below we discuss 7 tips you can use to increase your dropshipping sales in 2023.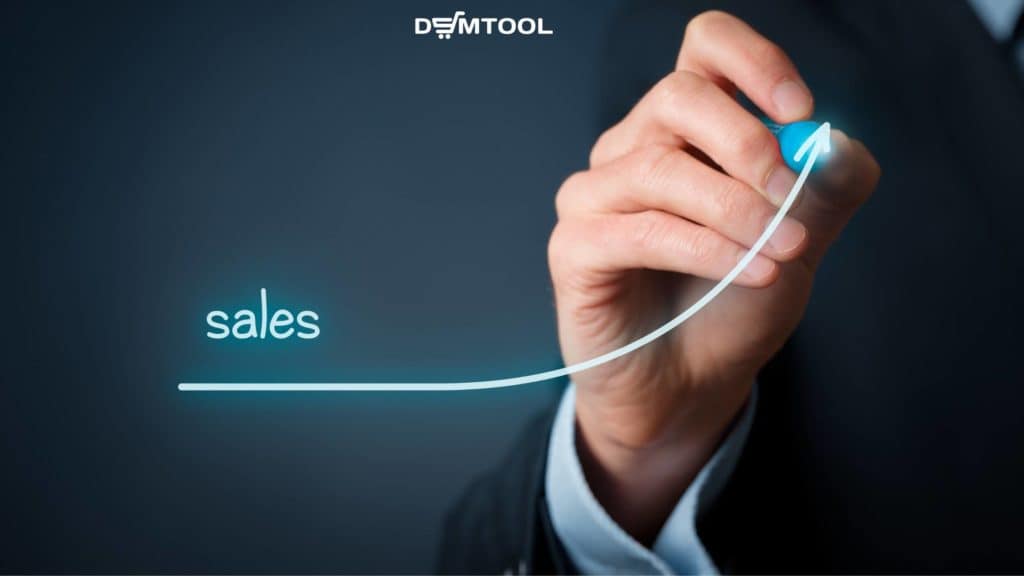 How to Boost Dropshipping Sales?
Let's be honest: you won't be able to sell everything in your dropshipping store. Even Amazon started with selling books, then gradually grew into the giant it is today. That being said, you need to understand the niche you are going to target. Conduct dropshipping product research to find the niche that is close to your heart has a large enough market and is not very competitive. Then, conduct extensive market research to understand what are the most in-demand products, and include them in your catalog. For example, if you are selling sports equipment for hikers, including several options for mountain trekking poles may be a wise decision.
2. Have An Ever-Growing Product List With High-Quality Images
This one may be a no-brainer, but the wider selection of products you offer, the more customers your dropshipping store will have. The dropshipping business model makes this quite simple: as you don't have to stock up on the inventory, you don't risk losing money if the product doesn't sell well. This is also a great chance to test different types of products at the initial sales pipeline stages of your eCommerce store to see which have higher demands with your clients, without investing money into buying them upfront.
One of the tricks that can double your earnings – is bulk listing.
Another key thing to consider is how you show your products. Make sure to have high-quality and appealing images, or even videos, of each product in your catalog or product description. High-quality visuals will help you look more professional and trustworthy, which is crucial for online stores.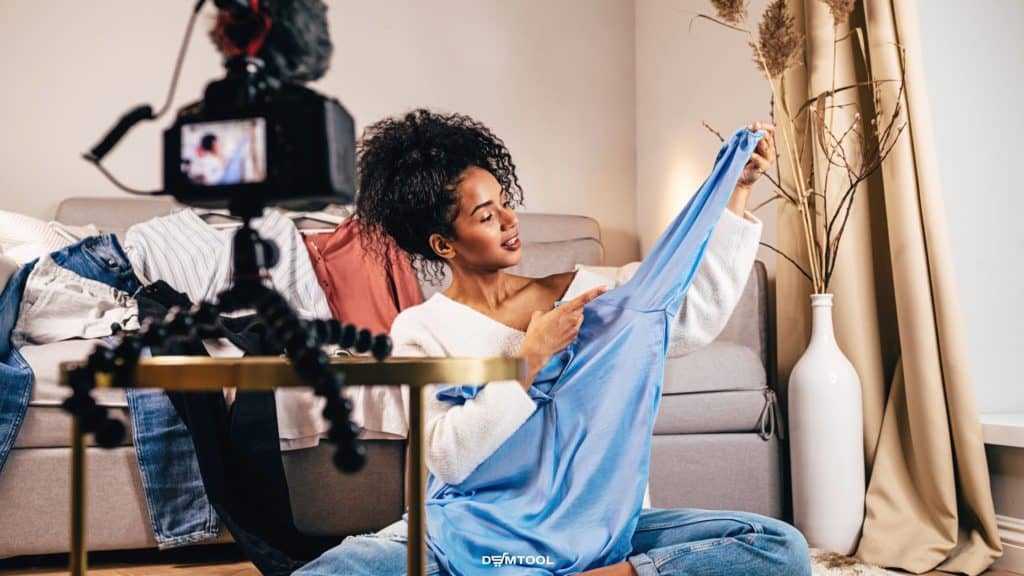 PRO TIP:
Use dropshipping software to schedule or list multiple products in your eCommerce store faster and to optimize listing design, titles, specifications, etc. automatically.
3. Add Customer Reviews And Ratings To Build Trust
According to recent research, 87% of consumers read online reviews before purchasing a product online. And this is not surprising: many of them consider online shopping riskier, and the process of returning a faulty or damaged product can be tedious and time-consuming. Therefore, if you are thinking of data-based strategies on how to increase dropshipping sales, we highly recommend that you showcase customer testimonials, and encourage your buyers to add ratings and reviews to the purchased products. This will help you to establish trusting relationships with clients and ensure that they come back next time, which should be a key priority for you.
PRO TIP:
eBay Top Sellers use an easy hack in asking their customers to leave a product review and provide excellent customer service. They just set the automatic messages that are sent right after a product was purchased, shipped, and X days later a customer got the order.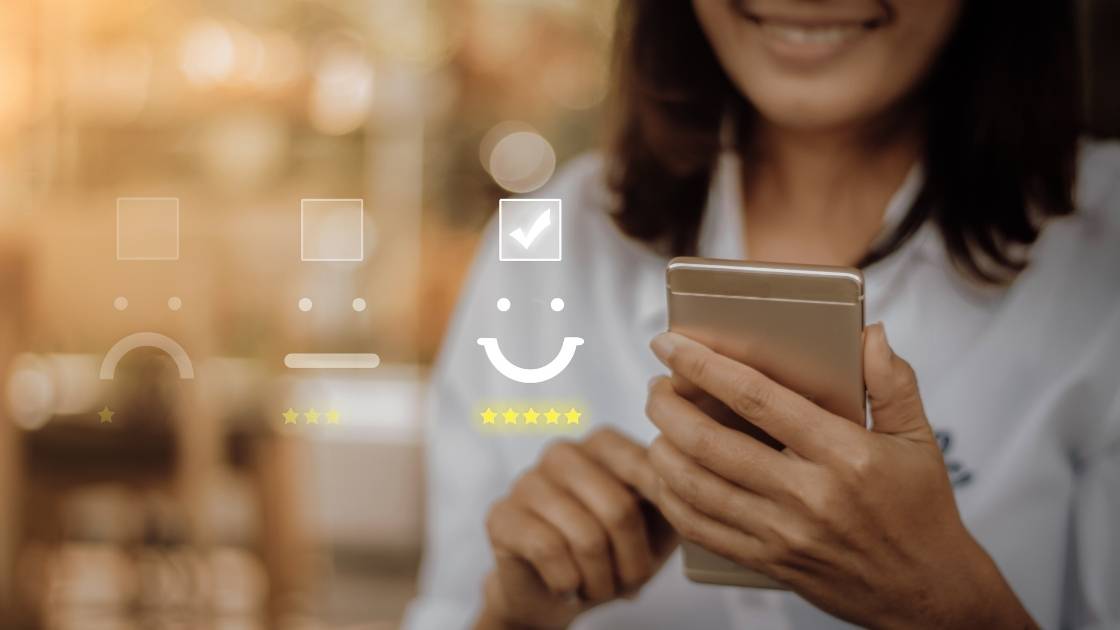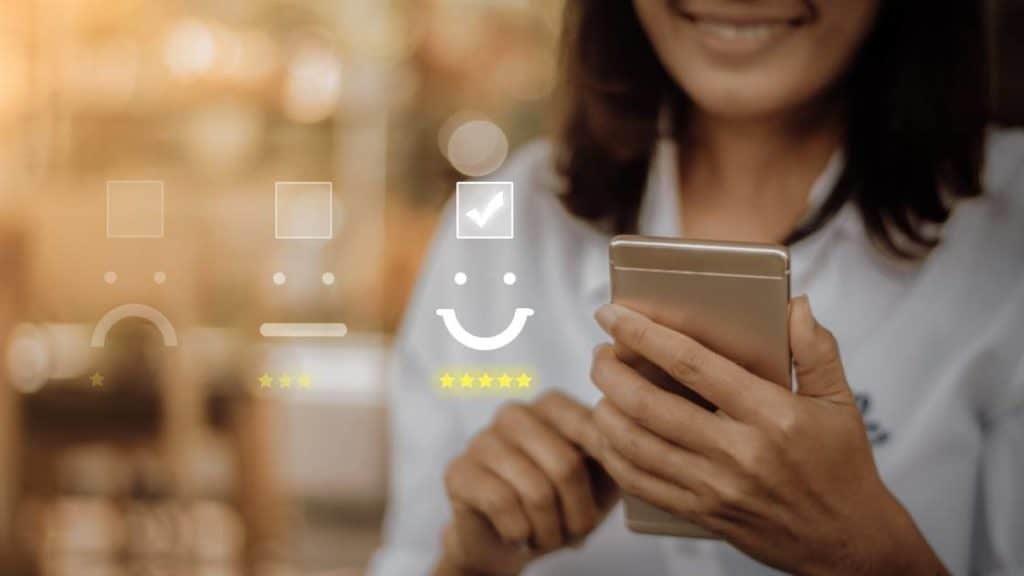 4. Master Marketing To Get Dropshipping Sales
No matter what a specialist you are, once you decide to start a dropshipping store, your first step should be starting to master digital marketing. Spend time learning about the key marketing strategies, such as SEO, social media marketing, and email marketing, and understand which of these strategies will benefit your store most.
One of the key strategies you should consider is social media marketing. Use it to build a community of loyal and engaged followers, as well as reach new audiences who are interested in your product. Always be aware of the key social media trends at the moment. For example, in recent years, the demand for video content has seen dramatic growth, and YouTube has become one of the key social platforms brands are using. The emergence of online video makers and YouTube thumbnail downloader tools have simplified the process of creating high-quality videos, further enhancing this trend.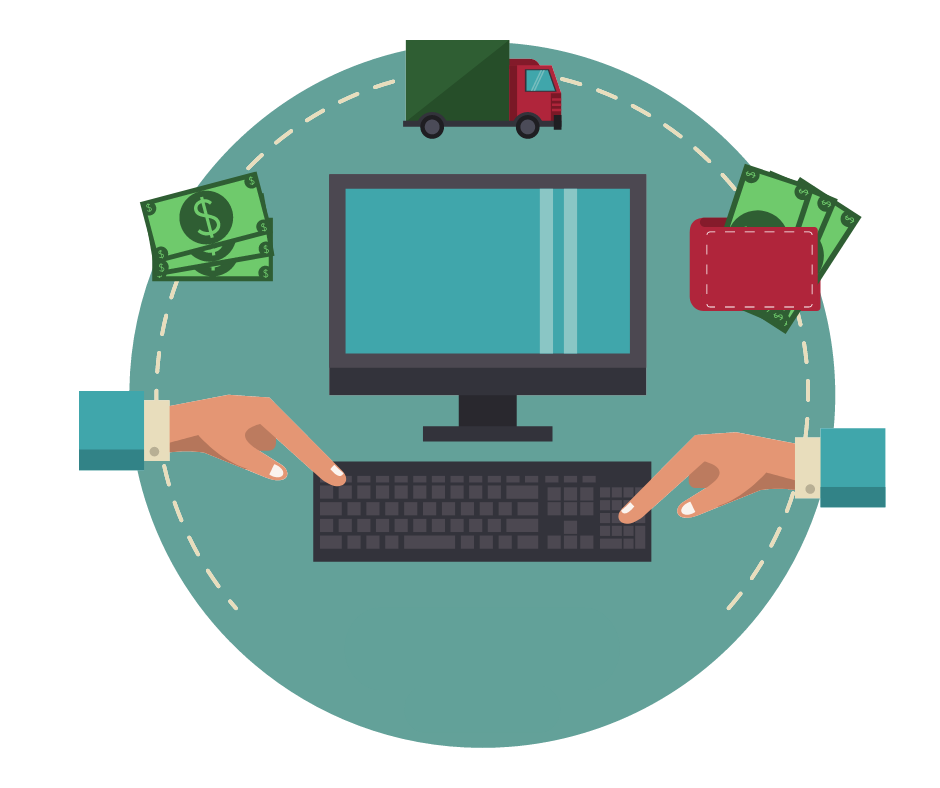 Not yet making money online?
Start your own dropshipping business. Sign up for a free trial of DSM Tool and we'll help you get started. Today is the day.
SEO and keyword-optimized blog articles and product descriptions will help you drive high-quality organic traffic to your website or e-store, attracting interested visitors who are looking for specifically what you are offering.
This is a key marketing strategy for many businesses. Although this is not a quick way to success, as it may take months to see the results of your SEO efforts, it's a strategy that gives substantial benefits in the long term.
And if you are looking for a quick boost in traffic and dropshipping sales, you can always invest in paid advertising on social media or search engines. If you are just setting up your store and don't have a large promotional budget, this strategy may not seem very appealing. However, a good thing with online ads is that you have the option to decide the number of resources you can dedicate to your campaigns. Use tools like expense management software or even a simple spreadsheet to track your ad spending, to make sure you are not dedicating to paid advertising more than you can afford.
Tip
You have your e-commerce store already set up and you have been waiting patiently for your first sales. However, as the days went by it seems that your store has lots of views but no conversions. Why is this so? Here are the main reasons.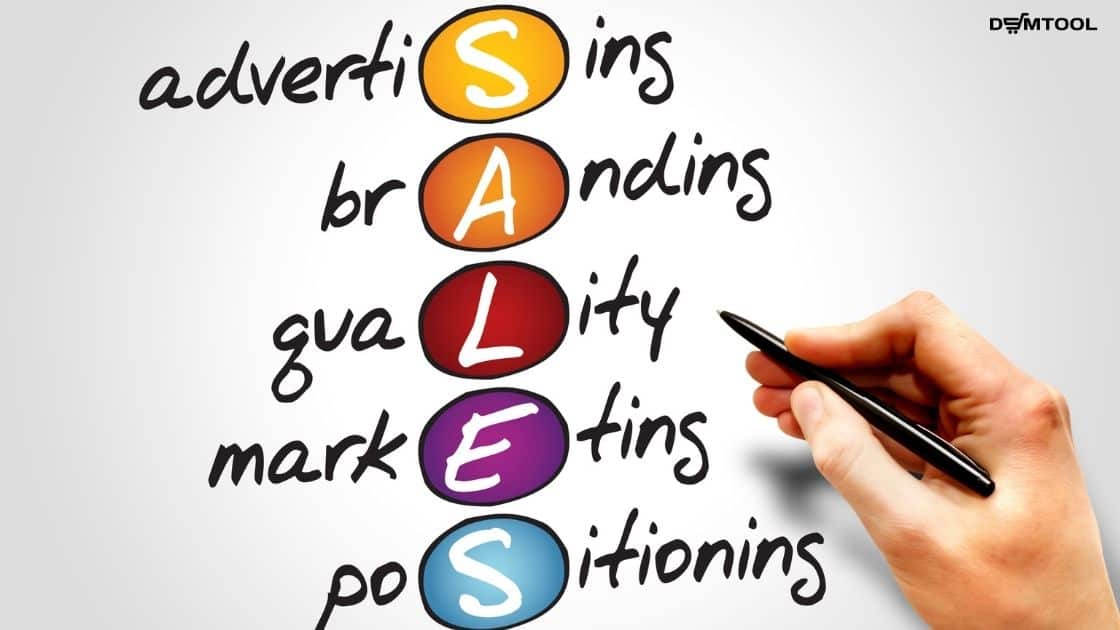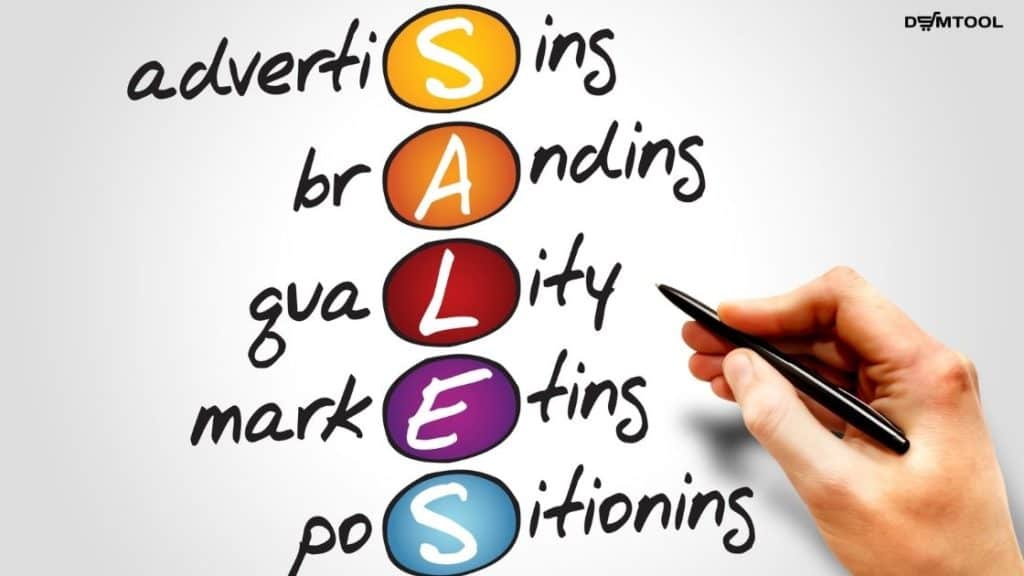 It's hard to overestimate the importance of customer support quality. When any of your buyers have a problem, the first thing they are going to do is to contact you or your customer support, and the experience they have will determine whether you'll lose them as a customer, or earn their trust. Respond to their inquiries timely, if they are dissatisfied with the product, offer them a refund or suggest sending them a new item. A friendly tone and relevant jokes can help to establish a welcoming atmosphere where your customer feels safe.
You can go further and send them an email, message, or physical thank you cards with each purchase, or send small gifts to your regular customers. This will make them feel appreciated and strengthen the bond with your brand.
6. Upselling And Cross-Selling
No matter the niche or industry to choose, upselling and cross-selling are one of the strategies that are guaranteed to benefit your business. These two strategies are often used interchangeably. Although they are not the same, the idea in both cases is to offer your customer a product B that will improve the results of product A they've decided to purchase. For example, offer them to buy a hair conditioner too when they are buying a shampoo. However, it's also necessary that you pay attention to what products you are trying to up or cross-sell so that you'd don't irritate the customer with irrelevant offers and don't seem greedy. Looking for ways how to increase dropshipping sales is also important, but it's key to keeping the customer delighted.
7. Amazing Offers Boost Dropshipping Sales
Promotional offers are probably one of the oldest marketing tactics out there. They add extra incentives for the customer to make a purchase. A beautifully designed banner offering a coupon code for a 20% discount, or a "Buy 2, Get 1" option can work wonders in boosting the sale and can be your go-to strategy whenever you are unsure of how to increase dropshipping sales. Depending on your business type and what you sell, there are different promotional strategies you can go for, from single-item discounts to free shipping above orders over a certain price. While you don't have to do this all the time, special offers during holidays or seasonal discounts are a strategy you should keep in mind.
PRO TIP:
You can find more tips on how to boost sales for your dropshipping store on the DSM Tool Youtube channel. For example:
Final Thoughts
Dropshipping is becoming more and more competitive. No matter the niche you choose, you're going to face competition. Therefore, it's essential that you always keep up with industry trends, offer more trending products and develop strategies on how to increase dropshipping sales. The tips above can help you get started and become the cornerstone of your promotional strategy as you grow your dropshipping business.