5

min read
The Q4 period, which is the last quarter of the year between October till the end of December, is the strongest period of any year when it comes to online shopping, and basically, all of the Internet stores will see an increase (on some occasions, huge spikes) in their sales volumes. It is obviously the best time to be selling on eBay/Amazon/Etsy/Shopify and such and the best time to sell Halloween, Thanksgiving, or Christmas products in your online shop.
I personally experienced six Christmases selling on eBay, and let me tell you this, we are zooming in on an absolutely incredible ride. During these three months, the sales volumes will only get higher and stronger as we reach Christmas on December 25th, with December probably resulting in the highest stats. During the holiday season, customers are freaking out and ordering almost anything they can put their hands on, and not necessarily holiday-related products, and chances are you will also see that spike in sales even if you won't list any holiday-themed merchandise.
I will recommend anyone to give special attention and focus on those holidays presents and try to think about things that can be used as gifts (It doesn't have to be just the obvious, try to be creative!). For example, what I always do is create some bundle listings of several related items so I can offer a one-of-a-kind product that no other seller has to offer on eBay. Last year I had a bundle comprised of: a few pairs of socks, funny aprons and a set of 3 scented candles. The set was targeting women, and it was sold (if my memory serves me right) 18 times during the holiday, and I pocketed $22 for each set sold. And that's just one bundle listing.
What to sell on the holidays?
Here are a few solid ideas that will probably yield nice sales:
Toys for kids (puzzles, action figures, remote-controlled cars, drones, dolls, coloring books, etc.) Keep an eye out for VeRO violations in these categories.
Gifts for men (jewelry, electric shavers, hats, electronics and gadgets, personalized gifts like funny t-shirts/mugs/socks) Look it up on 'For dad/boyfriend/husband.
Gifts for women (jewelry, clothing, robes, aprons, cooking gadgets, bags and of course personalized gifts with writing/embedding/embroidering)
Items for home (colorful lamps, ornaments, flags, comforters)
Unisex gifts (earphones, gaming consoles, speakers, wallets)
There are plenty of other cool ideas, you can just go on Amazon/Walmart/Aliexpress and search Christmas or Halloween, and add to those keywords like: 'for kids', 'for women' and filter to categories, sales, and feedbacks. Here are over a million Christmas items on Amazon.
To be honest, you can actually start to upload right now, but the sales increase will probably won't get here before October, so we still have some time. However, you should already work on preparing your store and invest extra time in order to give it that push. You'll see more sales even if you won't do it, but you better hop on the bandwagon to maximize the store's potential before the surge kicks in. I strongly recommend listing as many items as you can, take my word for it, it will definitely pay off!
Before-the-holiday shipping
As we close down in late December, it is imperative that we put an emphasis on our shipping times to our customers. For instance, if you are sourcing from Amazon who guarantees 2-day delivery, you should not rely on that speed to stay that way, because customers who won't receive their orders on time before the holiday (and were promised by your estimated shipping date to receive before) will be furious. Note that it happens a lot during these times when the post office employees are experiencing a drastic climb and are swimming in packages.
So, my recommendation is a simple one, when we will be near the end of the holiday season, we will increase our shipping times. Some sellers will put their store on vacation, I never did that and not planning on ever doing – this is the time to make money. However, we will have to adjust our shipping estimations to avoid irate buyers.
Here's an example for Amazon sourcing:
Normally we use 1-3 days expedited shipping. Now we will change that to 1-5 days standard shipping, in addition to the 3 handling days of course.
If you are working with Chinese suppliers, these actions are not as necessary, due to the fact that the gap is big enough in our shipping policy. However, using ePacket from China shipping times near the holiday itself, I would advise editing that to standard shipping because most packages will probably end up delaying.
Extra tips:
Have a holiday-related template? Switch to it!
Normally you won't hear me talking about the template importance on eBay, but during the holidays changing to a holiday-themed template will show buyers that you are not only relevant but also professionals who adjust their products to the time.
Promotions, Promotions, Promotions.
I highly recommend launching aggressive promotions during Q4, in addition to your promoted listings. Buyers love discounts, especially during the holidays where discounts give more trust, and the savings element is extremely important because of the simple fact that buyers need to purchase multiple items, have long lists of stuff they want to buy and it's all on a budget. I'm not saying you should sell with 50% off and no profit, but you can raise prices now and discount later.
Messaging automation.
If you are using dropshipping automation for messages, I would suggest inserting a holiday greeting, something like 'enjoy your holidays and have a happy new year'. This will be seen as a nice gesture and help us maximize our positive feedbacks during this time. Follow the link if you want to know more about automated messages.
Have any more great tips to share with everyone? scroll down to the comment section and spread the joy!
Daniel Grenbom is an expert on dropshipping with Chinese suppliers, manages several successful eBay stores and is teaching eBay drop shipping in Israel.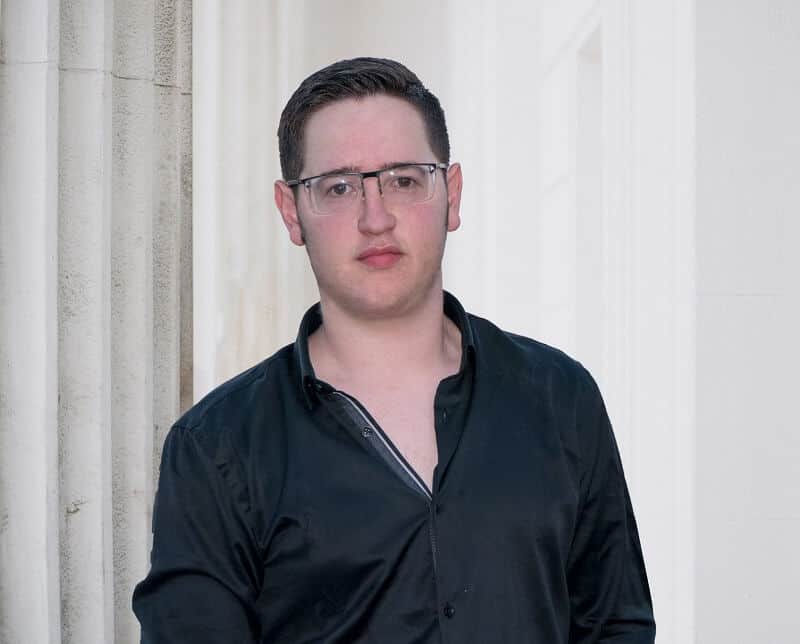 Here's a webinar we had about drop shipping from Aliexpress that Daniel featured on, alongside Kfir and Ofer: