18

min read
Dropshipping and affiliate marketing are very similar. In dropshipping you sell a product that you later buy for a cheaper price on another website, because you don't handle any logistics your job is to handle the marketing side of the deal. You sell someone else's product and get a cut.
Affiliate marketing is a business model in which an owner of a product or a service is willing to give you a cut from the sale for referring potential customers. Just like with dropshipping, your job is to find the customers and not to handle the logistics or services.
Affiliate marketing vs. Dropshipping
The main difference between dropshipping and affiliate marketing is that when you dropship a product you decide on the price and sell it in your store. By setting the price you are able to control your profit margin.
In affiliate marketing, the price is set by the supplier of the product or service, and the affiliate percentage (your profit) is set by the terms of the affiliate program.
It might sound like dropshipping is far better than affiliate marketing, but there is one big advantage for affiliate marketing that makes it just as attractive. When you don't get paid for the product that is being sold you are not accountable for it – you don't need to handle returns, chargebacks, etc.
Basically, with affiliate marketing, all that you need to do is get your link out there in front of potential buyers and wait for them to click on it.
The goal of this article is to help you expand your eBay dropshipping business into the big world of affiliate marketing, or in other words: I'm going to teach you how to promote affiliate links in 2021.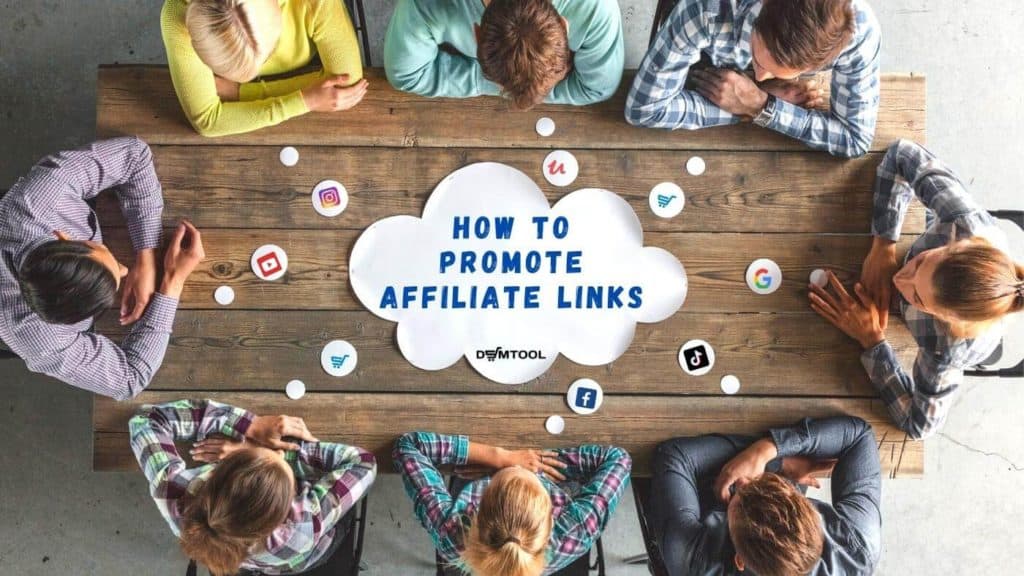 What is affiliate marketing?
I want to elaborate on how exactly it works, let's understand what affiliate marketing is and then dive into the practice.
Affiliate marketing is a type of performance marketing that is when a you profit based on the performance of the buyers. For example, Amazon Associates pays commission for every person that clicks on your affiliate link and purchase a product on Amazon.
Other affiliate programs pay "per lead" which is when someone submits a form containing their email address or phone number, many insurance companies pay such commissions to digital marketers.
A popular term you might encounter is CPA which stands for Cost Per Action where action could mean a purchase (like Amazon Associates) or lead signup (like insurance companies).
The whole system is eventually based on revenue sharing. Owners of the product want to reach new customers and offering an affiliate program is one of the ways. The promotors (aka affiliate marketers) earn an affiliate commission by spreading the information about the product, using their affiliate link to track the results.
It's a win-win model for both parties.
How does the affiliate link work exactly
Every affiliate link has a unique parameter added to it in the end right after a question mark. It would typically look something like ?ref= or ?t=, different affiliate programs use different parameters.
When you click on such a link, your browser is being "marked" with that parameter for a period of time (from a few hours all the way to a few months). If you would complete a purchase at the time your web browser is still marked – it will credit the affiliate that sent you that link.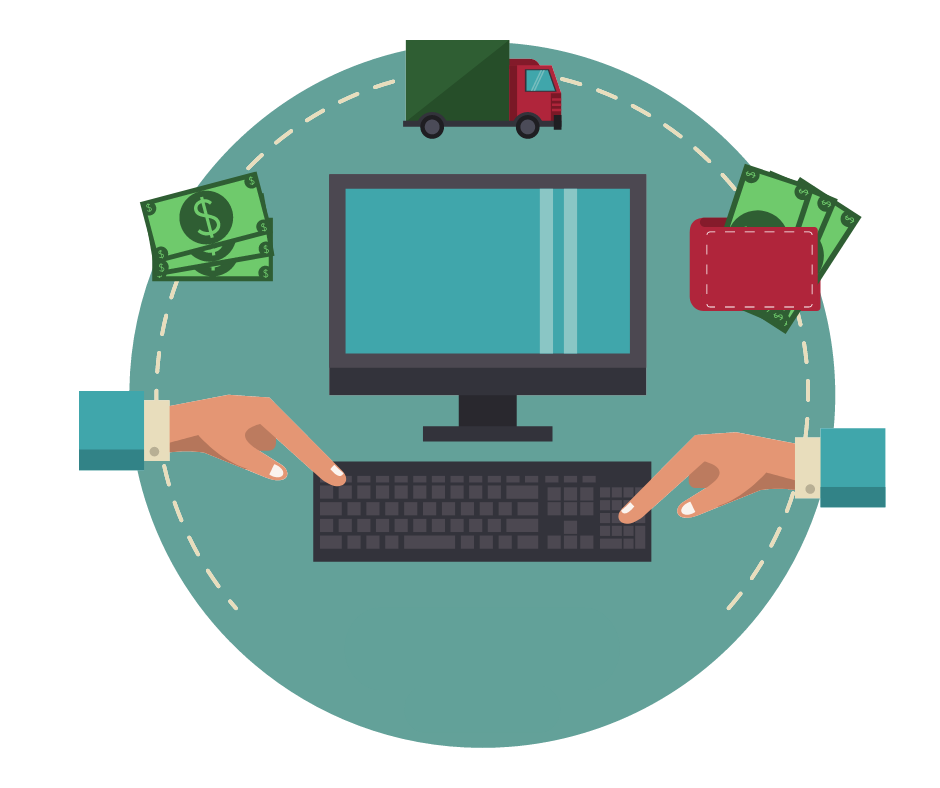 Not yet making money online?
Start your own dropshipping business. Sign up for a free trial of DSM Tool and we'll help you get started. Today is the day.
Should I do affiliate marketing while I dropship on eBay or Shopify?
Most definitely yes. When you start dropshipping on eBay or Shopify, you start understanding how traffic works. You learn about eBay SEO or Shopify SEO and other concepts of digital marketing and most important you create content which is one of the most important aspects of affiliate marketing.
Think about it, the same way you optimize listings on eBay or Shopify, you could create any other content, and content creators are the biggest affiliate marketers. That review you read about recently when you searched something on Google or watched it on YouTube most likely contained affiliate links in it.
After all, those content creators worked hard on the reviews, and that's why they get paid for it. And you, you already have the knowledge and the results from dropshipping on eBay – why not turn it into more money?
How to become an affiliate marketer?
You need to join the affiliate program to become an affiliate marketer. There are plenty of affiliate programs and even affiliate networks for every product and service you could imagine. Yes, even that one…
Since most of the readers of this blog are also dropshippers (and if you're not then consider starting dropshipping on eBay) then it makes the most sense for you to start with the affiliate program of your dropshipping software.
By sharing your experience and knowledge with others while including your affiliate link you would do exactly what their big affiliate marketers are doing.
There are so many ways to share your experience, whether it's totally publically (like a channel with your own name on YouTube) or completely anonymous (under a blogger nickname). I will try to cover in this article the whole range.
Take a look at the affiliate account below, it is owned by Ori (who asked not to share his last name) who decided after making his first sales to teach eBay dropshipping by himself.
He made already $4143.63 from the DSM Tool affiliate program (probably more by the time you are reading this) and all he did was sharing the link within the content he created for his students.


It is free to join the affiliate marketing of DSM Tool and it's available for you no matter if you are subscribed to a paid plan or under the free-forever plan in DSM Tool. Find your affiliate link in the Account settings >Affiliates Tab.
How much do you earn with the DSM Tool Affiliate program?
The terms of the affiliate program of DSM Tool is straightforward: people use your link to register to the platform. If they upgrade their plan, you will be credited with the value of 25% from their subscription payment for 12 months.
Since DSM Tool offers both monthly and annual plans users that upgrade to an annual plan will credit you with a one-time credit of 25% from what they paid for their plan.
This means that if they buy the yearly Basic plan for 239.97$. You receive a credit of 60$ at once! For the monthly Basic plan which costs 25$, you get 6.25$ for each payment for 12 months.
There is something beautiful about the mechanism of this specific affiliate program. When someone sings to start using dropshipping software they only do it for one purpose, to make money online.
If you want to make your commission: the user you brought has to succeed.
How to make people that signed up with my link succeed?
Help them. One of the features of the affiliate program of DSM Tool is the ability to see who signed up through your link, you can see their email address and names and try to contact them. Many people that want to drive more conversions to contact their affiliated users and offer them help.
You can be creating and offer to help them in exchange for an upgrade. Once they agreed and you see that they upgraded their account schedule a call with them and help them overcome anything that holds them back from getting started.
The DSM Tool team is putting tons of effort to help beginners with getting started. From free guidance on how to set up a new eBay seller account all the way to live sessions on YouTube twice per week. But we could never reach personally the number of people that join on a daily basis, that's why we are willing to pay for initiatives of potential affiliate program members – like you.
Now that you have an affiliate program and a unique link, it is time to get people to click on it.
How to promote affiliate links?
1. Start a Youtube channel
Youtube is the biggest video-based social media platform in the world. One of the ways to share your affiliate link is to make a video about dropshipping.
When you post a video on YouTube it gets organic exposure from the YouTube search engine (just like your products on eBay!), you can then share that video in different Facebook communities to get further exposure.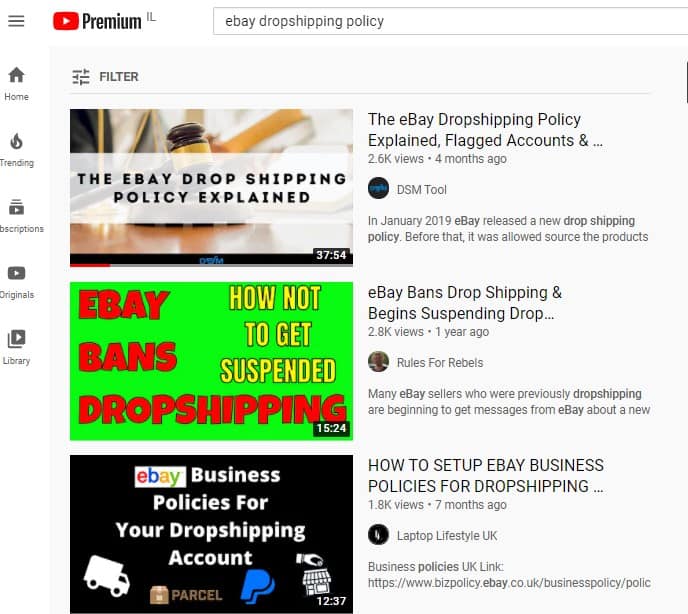 A great technique we use to get more exposure for the DSM Tool YouTube channel is to try to analyze what people have been asking about lately in dropshipping communities on Facebook.
We then make a video exactly about that topic and we post it as a comment on those posts. We do the same with other YouTubers, we read their comments and make videos about what their audience is asking about – then comment with a link to our video on their channel.
Types of YouTube channels
There are many types of YouTube channels, too many to count. But I like to divide them into "people who want to appear on camera" and "people who don't want to appear on camera"
If you don't want to appear in the video, you can record your screen without using a camera. For example, you can do it with the help of an online video editor.
Use a Google Slides or PowerPoint presentation and share your screen while explaining the topic of the video. You can do anything from talking about what is dropshipping to show how you find profitable products to sell and list them to eBay, Shopify, or Facebook marketplace.

If you don't mind appearing on camera, consider the option of starting a Youtube vlog.
You can share with people your story on how you got started with dropshipping and make a video journal of your progress.
No matter if you share your journey on YouTube or any of the next platforms this article will cover, in 2021 people appreciate honesty. Sharing your journey of learning drop shipping brings value and that is exactly what will gain you clicks.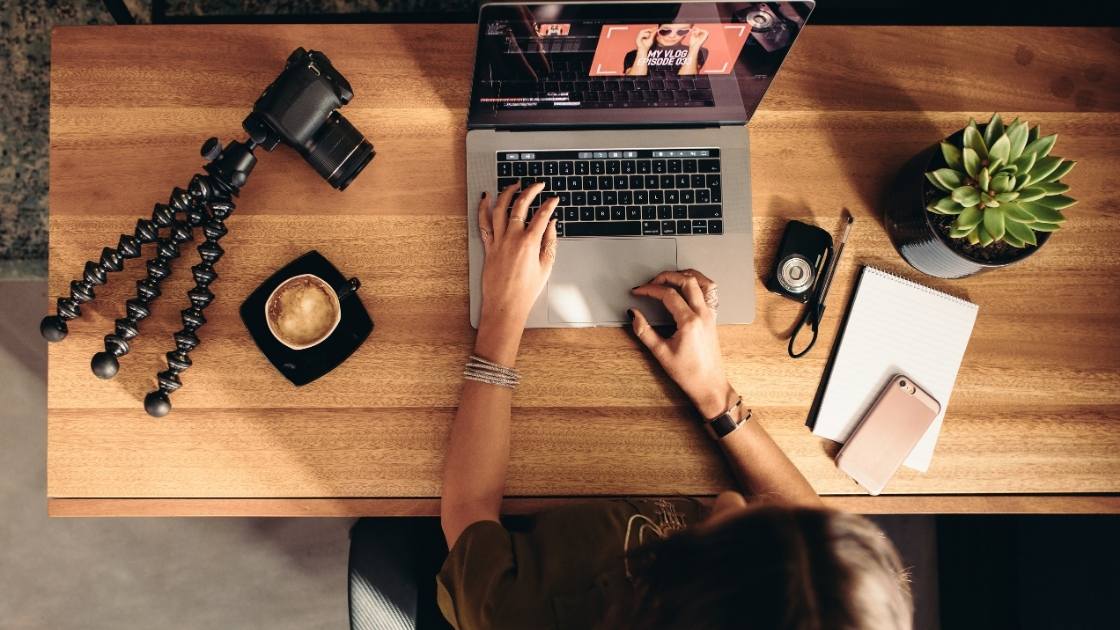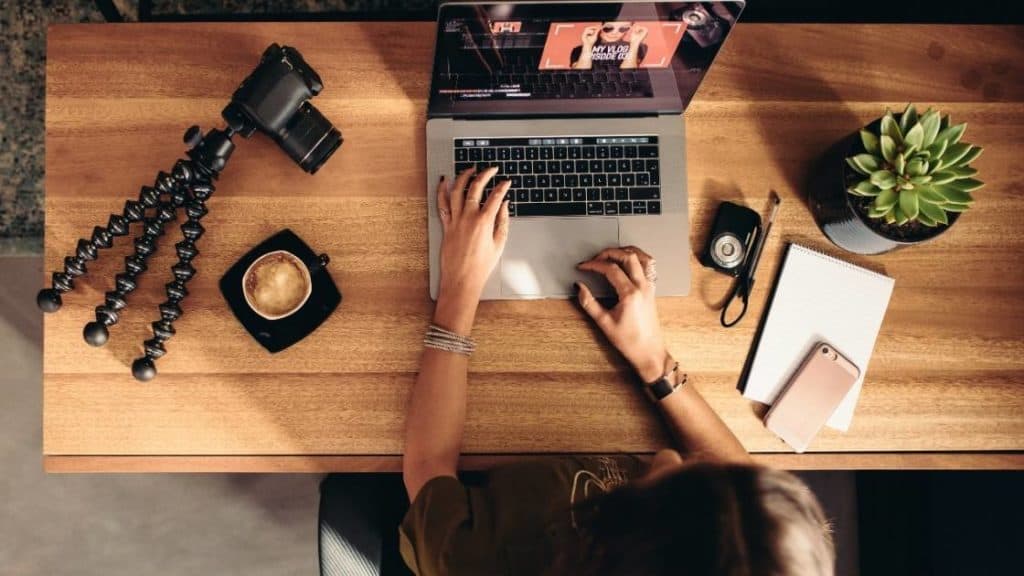 2. Build a Facebook communities
Facebook communities are very popular among people who are looking to start dropshipping. Dropshipping is part of the profession of being a digital marketer and professionals of all sorts gather in communities and guilds for thousands of years.
Facebook gives you very powerful tools to grow your community:
Organic growth: The more active the community is the more it get suggested to other Facebook users, organically.
Welcome posts: You can create every few days a welcome post and all of the new members the joined recently will get tagged in the post
Live and interactive activities: You can go live in the group and its members will get a notification about it, you can post different types of content such as polls that will increase the engagement in the group and make it gain even more organic traffic from Facebook.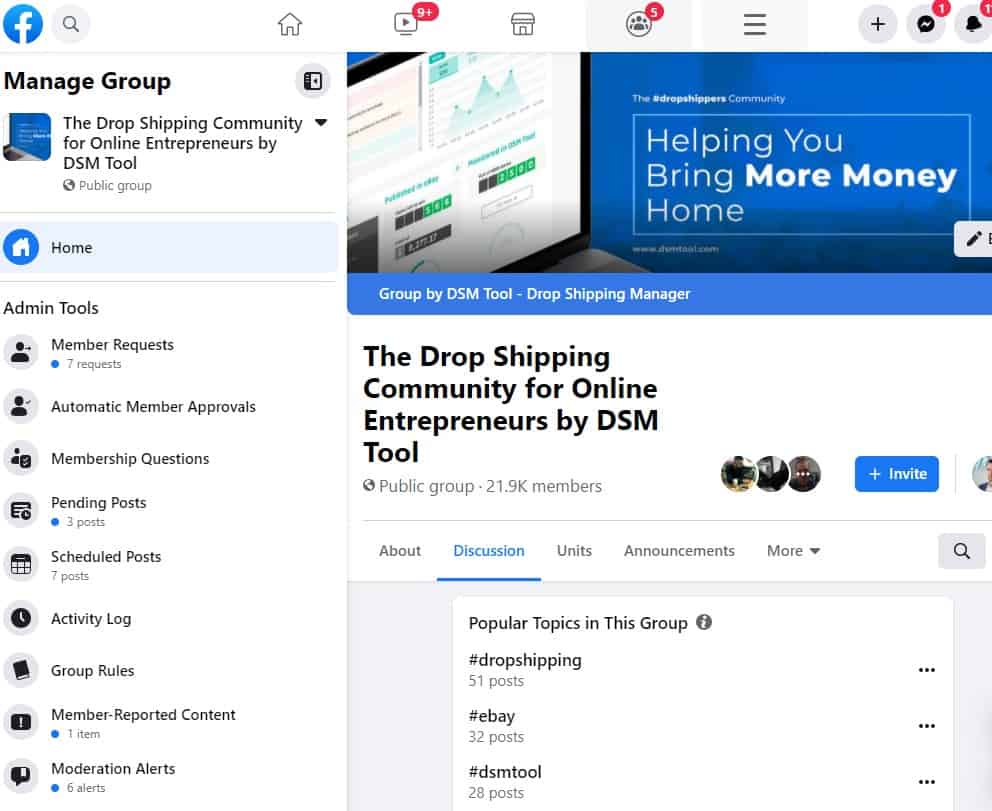 To jump-start a Facebook community use the following tactics:
Add a few friends and people you may know that might be interested in dropshipping.
Ask for referrals in every one of the first posts in the group. Literally, ask from the group members to add people they know that might benefit from being part of the community.
Contact members of other dropshipping Facebook groups and invite them to join your community as well (don't spam though, you'll get suspended by Facebook. Only contact when they asked for something and you can actually help.)
Post in the DSM Tool community. Yes, if you open a group about eBay dropshipping and you are willing to help people get started we will approve your post and help you jump start your own community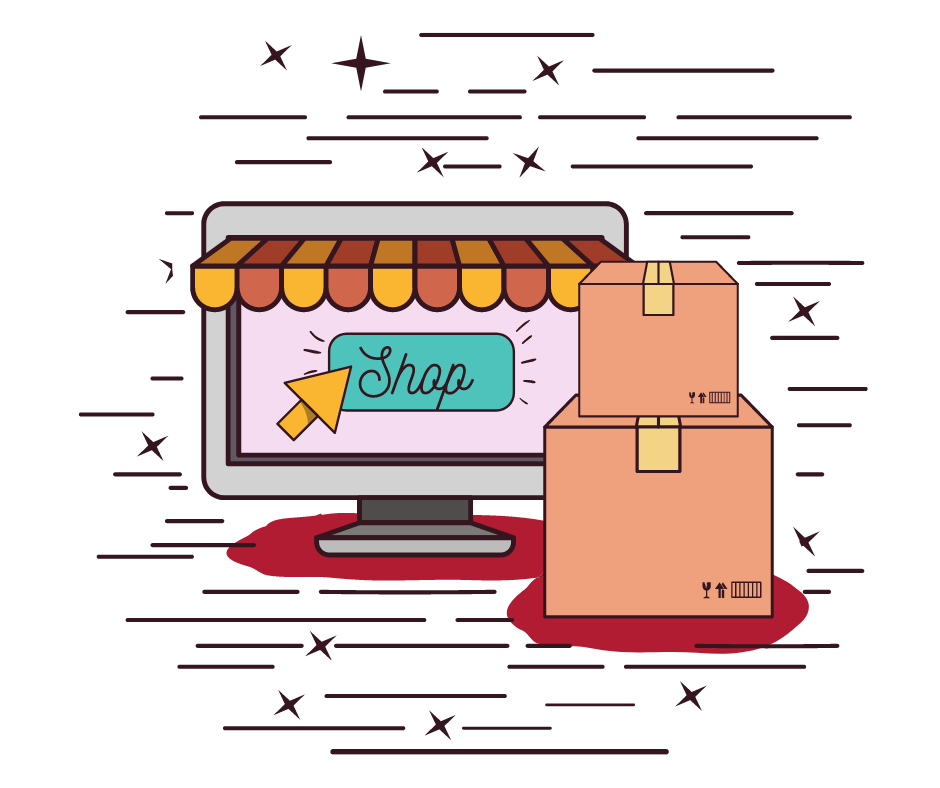 It's time…
Don't wait for success to come. Hire yourself and start your own dropshipping business
3. Write a blog
You are reading a blog post right now, blogging is probably the oldest method of sharing content online. Blog posts can rank in the Google search engine and gain organic traffic or be shared on other social media platforms like Facebook communities or YouTube videos.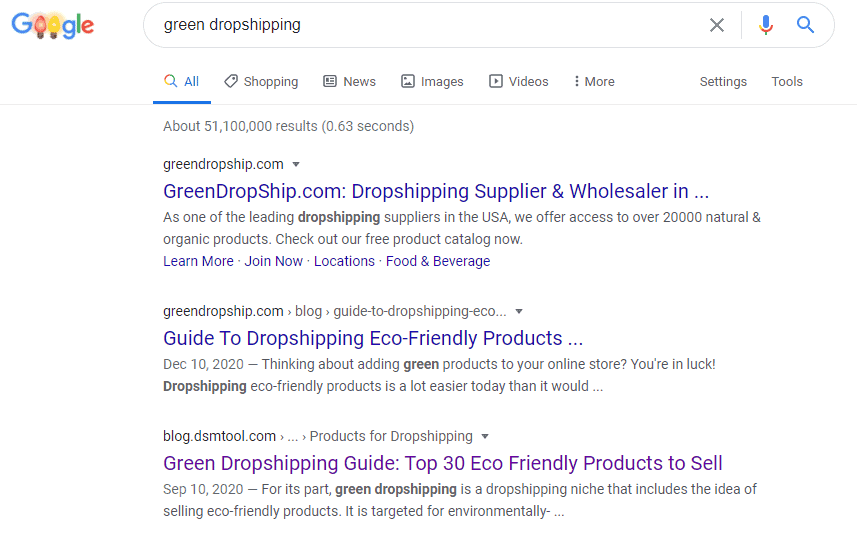 There are different types of content you can write a blog post about, such as:
– Detailed product review.
– Tutorial: step-by-step guidance on how to use the affiliate product.
– Multiple product reviews: a post with a list of products, information about them, and offers.
– Personal stories sharing your journey, just like in a video blog on Youtube or Instagram.
The most important thing about creating content for a blog is that in order to get people to read it through and click on your links the posts need to be informative and of high quality.
In order to reach it, include screenshots, explanations of pros and cons, a full description of the features you're talking about, and your honest opinion and personal experience.
How to start a blog
Building your own website for a blog is quite a hassle, it might be the best way in the long run for gaining organic traffic but I suggest looking in that direction only after writing 10-20 blog posts on a ready-made blogging platform figuring out that this is actually something you want to do.
Here are some free blogging platforms you could easily start a blog with:
The world of blogging and Google organic traffic is huge. If you plan to start writing I suggest you follow the best SEO practices to increase the exposure of your blog posts.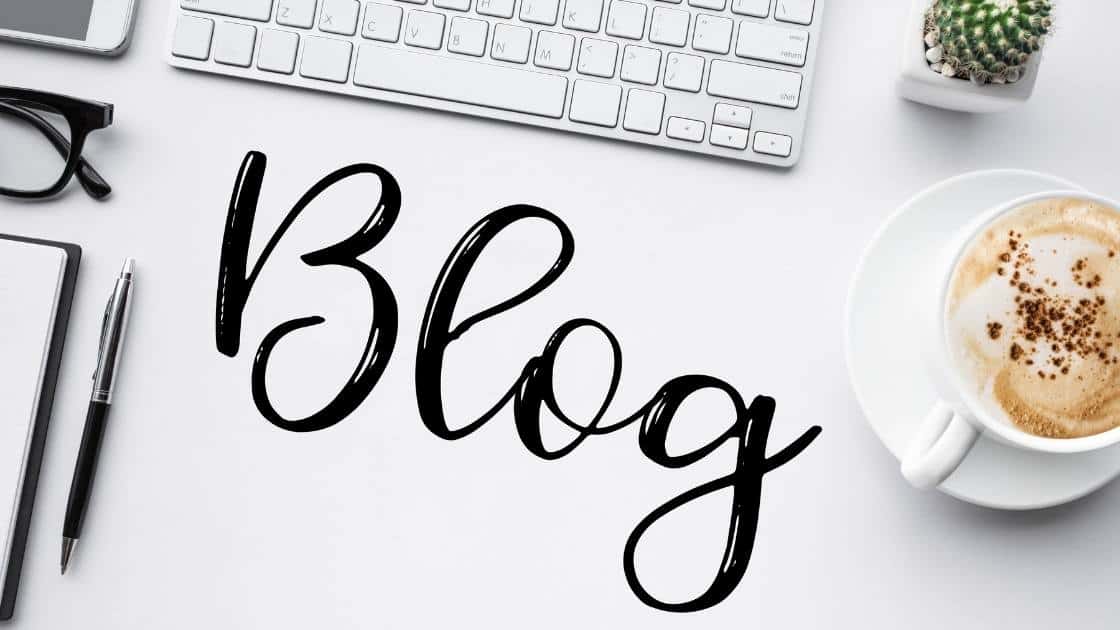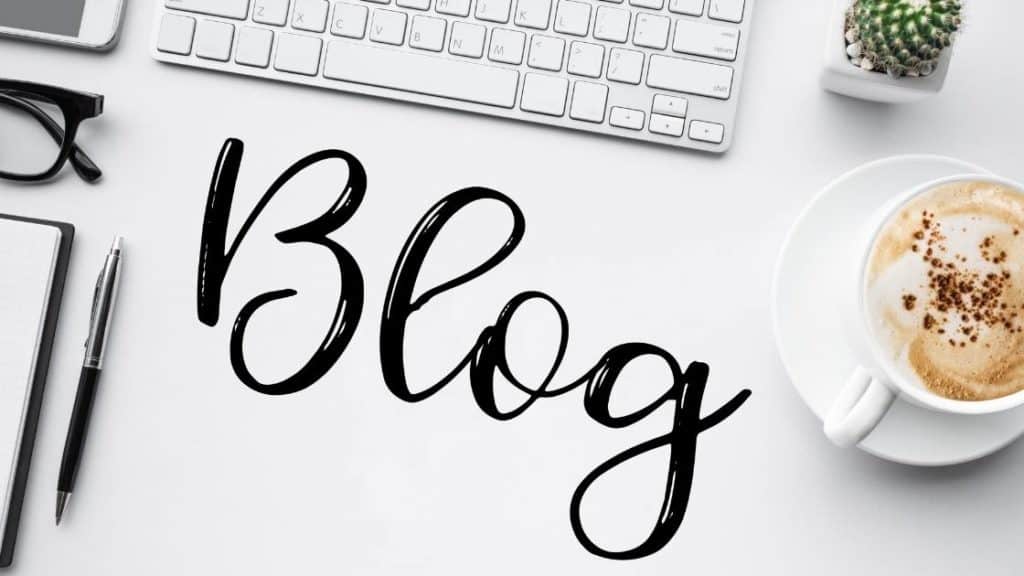 4. Create an Instagram or TikTok account
Instagram
Instagram is a great platform for affiliate marketing, if you enjoy using it as a user – you may enjoy as well using it as a content creator.
There are mainly 2 types of accounts on Instagram you could build, quite similar to YouTube in a sense: you could start a blog on which you expose your identity and story, basically becoming an influencer yourself. Or you could start a brand account, think of all of the memes accounts, you can do the same with dropshipping.
There are many ways to jump-start an Instagram account but this article is too short to cover all of them. Consider taking some training in the subject if you start a new account.
TikTok
TikTok was the most growing social media network in 2020. That's why it's a great time to open an account there and promote yourself, and your affiliate links.
The content creation on TikTok is different than most of the other platforms. But the type of content on TikTok is not the only interesting aspect about it, the opportunity to go viral is what it is all about in the eyes of digital marketers.
You see, when you open Facebook or Instagram you see your own personalized feed, you see what your friends share and get exposed to trends by them sharing them. When you open TikTok your feed is called For You and it is made of the most viral videos that the TikTok engine thinks you would like to watch.
This means that becoming viral on TikTok can put you in the For You feed, exposing you massively to potential leads for your affiliate marketing business.
Having said that, creating content for TikTok and building a community that you can effectively convert into paying affiliate users is a challenging task.
5. Twit about your content
Since twitter only allows you to post 280 characters per twit it is almost impossible to grow a dropshipping-related account only on Twitter. That is probably what's making Twitter one of the least popular platforms to promote dropshipping content through.
Having said that, what some people do is use Twitter to drive traffic to more informative posts, like a youtube video or blog posts, which in turn contain the referral link.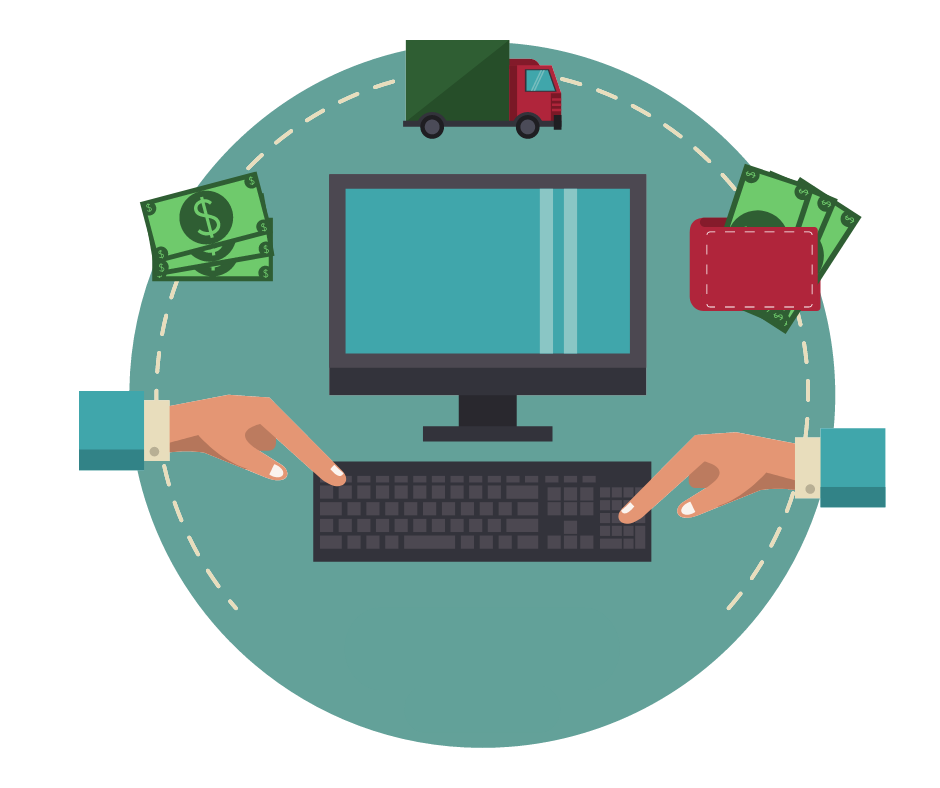 Not yet making money online?
Start your own dropshipping business. Sign up for a free trial of DSM Tool and we'll help you get started. Today is the day.
5. Build your own course
As a dropshipper on eBay, you become an experienced online seller and have much knowledge about drop shipping to share it with others.
By making your own educational course you make double on your affiliate links. It doesn't need to be free, you can earn money on selling the course and then incorporate your affiliate link within the course materials and in emails, you send to your students.

Actually when you think about it, creating your own course is a very interesting goal to pursue. To promote your course you could use Youtube, a Facebook community, and a blog, exactly the same things you use to start spreading the word and join the world of affiliate marketing.
Your own course is your own new digital product, and as that product sells you are already entering the third stream of income: dropshipping, affiliate marketing and your own digital product.
Let's then talk about the technicalities. You can build a course on a platform like Udemy for free which in which you could hopefully also get exposed to potential students organically, but you will have to compete in a marketplace full of courses.
Or you can use an online video maker software or a course builder like Teachable or Uteach which will provide you with both a website builder for the course and a course platform, but has 2 disadvantages: first it's not free, and second, you have to bring the traffic yourself from social media, there is no organic search engine like in Udemy.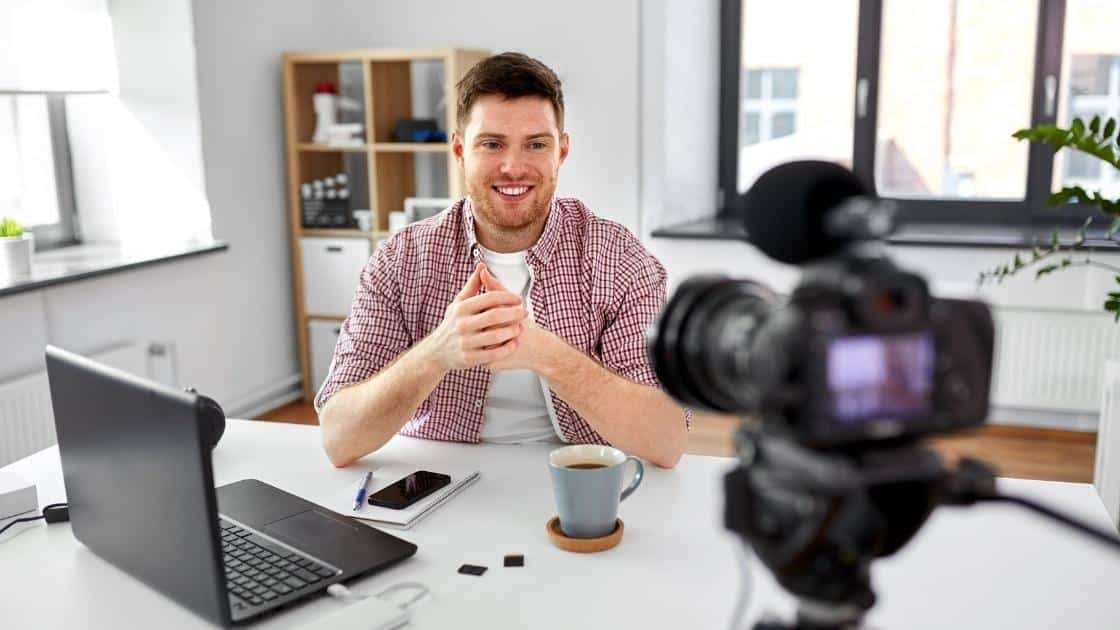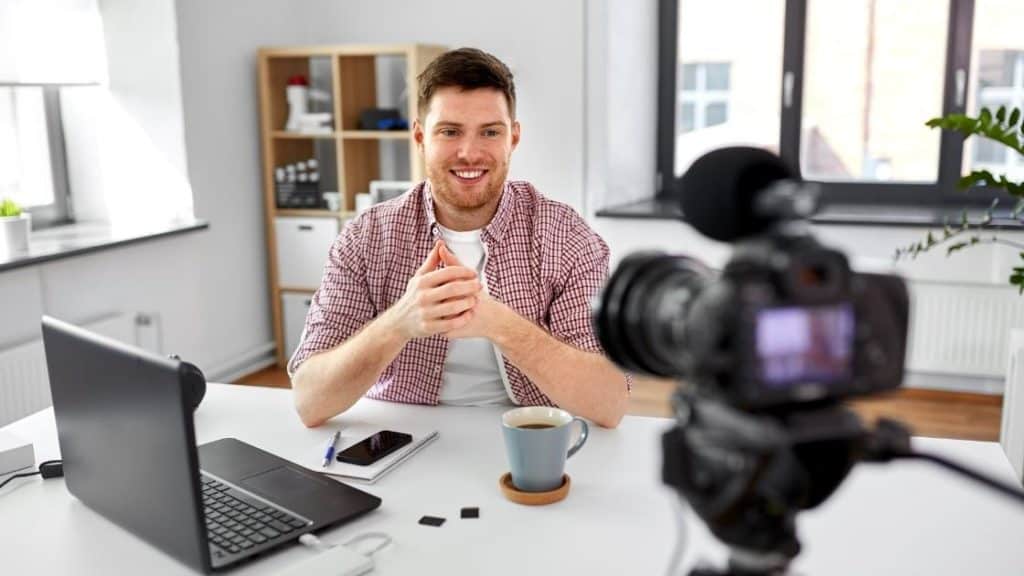 Other ways to generate new leads for affiliate marketing are here.
Expand your business
There is a reason why we call the affiliate program of DSM Tool a way to expand your business. By creating a new stream of income that is based on affiliate marketing you actually develop the future of your next channels of income.
By leading a community on Facebook, Youtube, Instagram, or your own blog you are creating yourself the opportunity to promote other products as well. It might be your own course, other software you use (you would be surprised how many software companies offer affiliate commissions), or basically any commission-based offer you might encounter.
And we did not even get into the opportunity of making money from collaborations. We recently paid over $1000 to an influencer to try our software and share her honest genuine review about it.
This was not an advertisement, she said both the good and the bad things, and we loved it and would pay the same amount again.
Now it's your turn.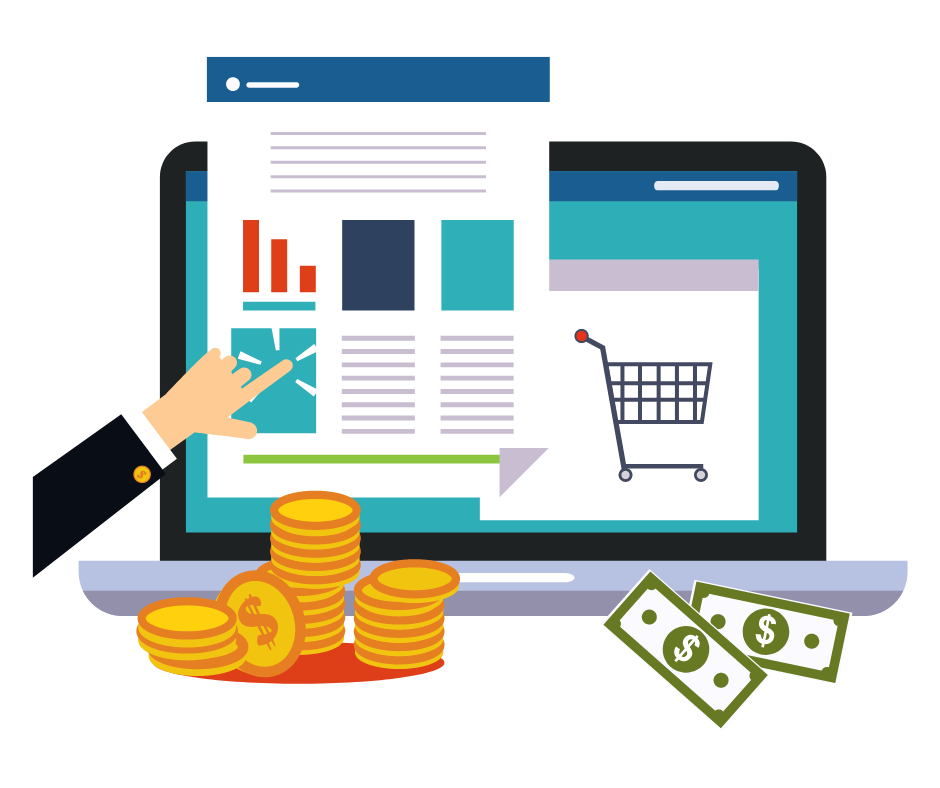 Don't wait for the profits, make them!
Start a profitable dropshipping business with DSM Tool. Get a free course and a free trial of the software.
Speak your mind
Did I miss anything? Do you promote your affiliate link in a different way? Let us know in the comments below.