14

min read
There are so many great business books that inspire, educate and help create better entrepreneurs and dropshippers. We scoured the web and looked into the best-selling books and the classics that have made a great influence on many successful entrepreneurs and businessmen today. All the books we have listed in this post are packed with feasible advice from great people of their time and successful entrepreneurs of dropshipping today.
Keep reading to find out what are the must-read business and dropshipping books to set a necessary mindset and help you to run a successful e-business.
25 Must-Read Business Books To Be Successful In Your Business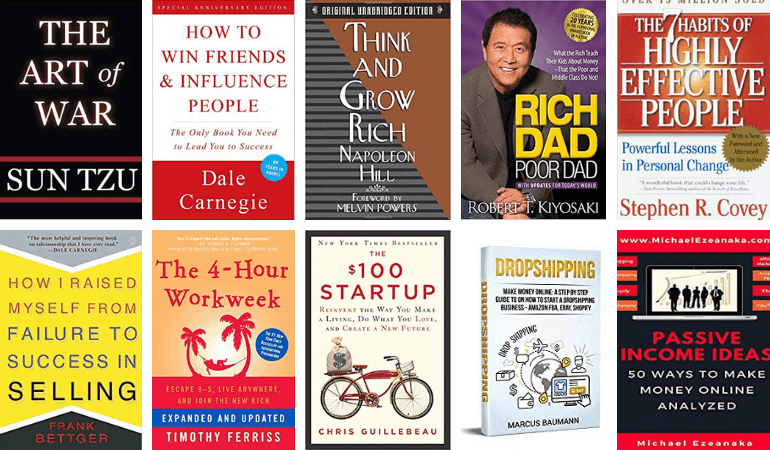 1. The Art Of War by Sun Tzu
Sun Tzu – a Chinese general, philosopher, and strategist. Although this book had been written centuries before our age, his book served as a great inspiration to many leaders, successful entrepreneurs, and even thriving businesses today. The Art of War is talking mainly about the essence of strategy and seamless delivery in warfare.
The book is written by a nature poetic and cryptic, however, its content is among the greatest words of wisdom which is applicable to all industries, from sports, business, and military settings.
2. How to Win Friends & Influence People by Dale Carnegie
Published in 1937 by Dale Carnegie, the basic insights illustrated in this book, How to Win Friends & Influence People is just as applicable in this generation as it was during the time the book was written. Among the most amazing and classic bestsellers ever in history. The book will give you great advice on ways to make people like you, win people to believe what you believe in, transform people without having to arouse resentment, and so much more wisdom.
This really is among the most powerful business publications on working with people. Time Magazine has it listed in #19 of the best books in history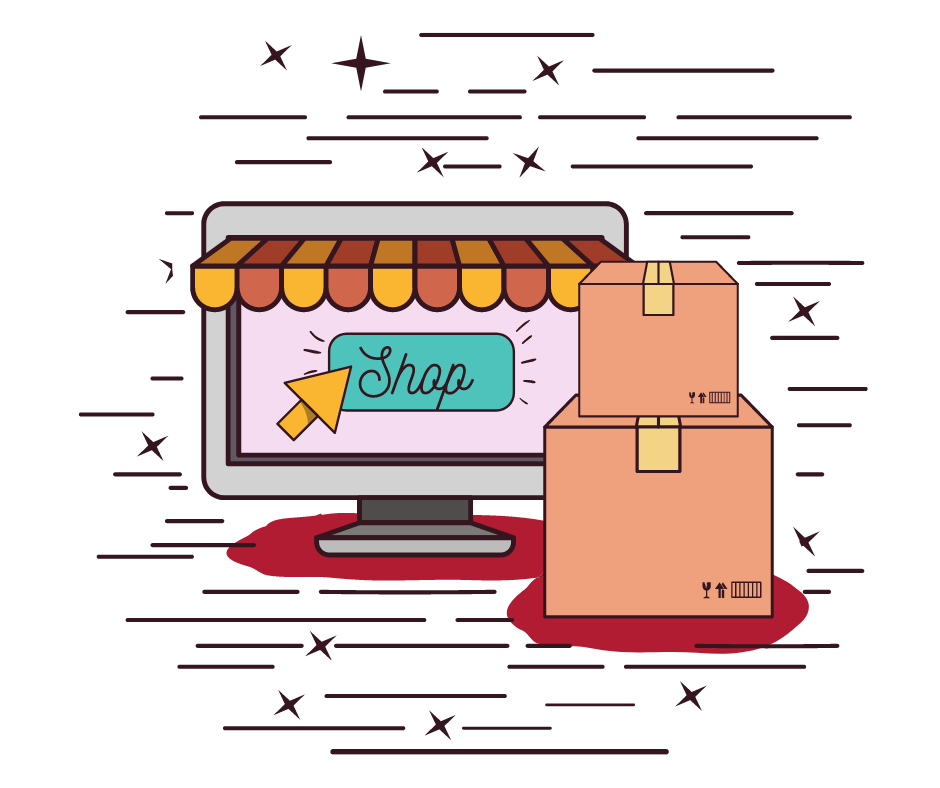 It's time…
Don't wait for success to come. Hire yourself and start your own dropshipping business
3. Think and Grow Rich by Napoleon Hill
This book by Napoleon Hill is among the greatest publications about self-development. Napoleon Hill writes about successful men. A few of the people he wrote about were Andrew Carnegie, Henry Ford, Thomas Edison, and others who were millionaires and among the richest during the time of his writing.
Think and Grow Rich delivers great perception into what sets off an individual to attain achievement. The most popular motivational quotes today were taken from his legendary book. The book had been published in the 1930's but its recognition is continuing to grow, even following Hill's demise.
4. Rich Dad Poor Dad by Robert T. Kiyosaki
Robert T. Kiyosaki's Rich Dad, Poor Dad is the story of Robert who grew up with two dads – his biological father (the poor dad), and his best friend's father (the rich dad) who made great influences on his present economic perspective. A best selling book on finance that sold over 26 million copies. It had been praised and endorsed by many celebrities including Oprah, Will Smith, and Donald Trump. This book is ideal for those who are getting started seeking to get into the perspective of an entrepreneur.
5. The 7 Habits of Highly Effective People by Stephen Covey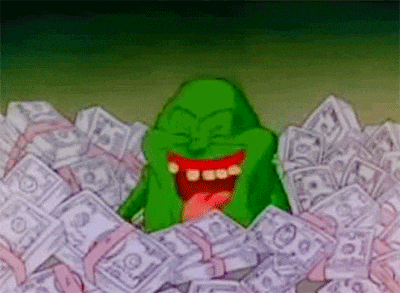 The 7 Habits of Highly Effective People is a self-development book that helps us identify the habits that can guide us on our journey. Stephen Covey believes that the way in which we see the entire world is totally determined by our personal perceptions. To be able to change a specific situation, we should change ourselves, and to change ourselves, we should change our perceptions. Covey describes effectiveness as the balance of acquiring pleasing results by taking care of that which generates those results.
6. How I Raised Myself from Failure to Success in Selling by Frank Bettger
How I Raised Myself from Failure to Success in Selling is a business classic for anyone whose job it is to sell. Frank Bettger was a failed insurance salesman but turned into one of the highest-paid salesmen in the United States. In this book, you will learn step-by-step the guidelines to develop the style, spirit, and presence of a successful salesperson. The book speaks about the power of enthusiasm, how to conquer fear, the keyword for turning a skeptical client into an enthusiastic buyer, the quickest way to win confidence, and seven golden rules for closing a sale.
7. The 4-Hour Workweek by Timothy Ferriss
Tim Ferriss' The 4 Hour Workweek provides an insight into how life should be. He was once an overworked entrepreneur until he discovered how to have a better work-life balance. The book shares guidelines on how anyone can achieve this too via outsourcing and time-management. If you choose to be a drop shipper, this book must be on top of your reading list because the business structure harmonizes with many lessons from this book. The book is indeed great for new business people and entrepreneurs.
8. The $100 Startup by Chris Guillebeau
The $100 Startup is among the best books for entrepreneurs with limited working funds. Establishing a business does not specifically need to cost lots of money. The book reiterates this using the case studies of 50 individuals who started small and ended up big. You could start small, commit a little, and then wait for that perfect moment when you're sure it's going to be a great success, then you can take a deep dive. He encourages to go for profitable passions, more time spent on action, and less time spent on planning to attain good results.
9. Dropshipping: Make Money Online by Marcus Baumann
Dropshipping: Make Money Online is a great guide for those who want to start their own business. It is also great for businessmen who are looking for new avenues to make money. This step by step guide will teach you the basics of dropshipping, how to get started, and a few tips and tricks to make your business successful.
10. Passive Income Ideas: 50 Ways to Make Money Online Analyzed by Michael Ezeanaka
This book, Passive Income Ideas, is offered for free on Kindle. This book was written by Amazon best selling author, Michael Ezeanaka. It gives us 50 great business models from blogging, dropshipping, affiliate marketing, eBay reseller, and more. By reading through every business model presented, you will know exactly what works for you best and what doesn't.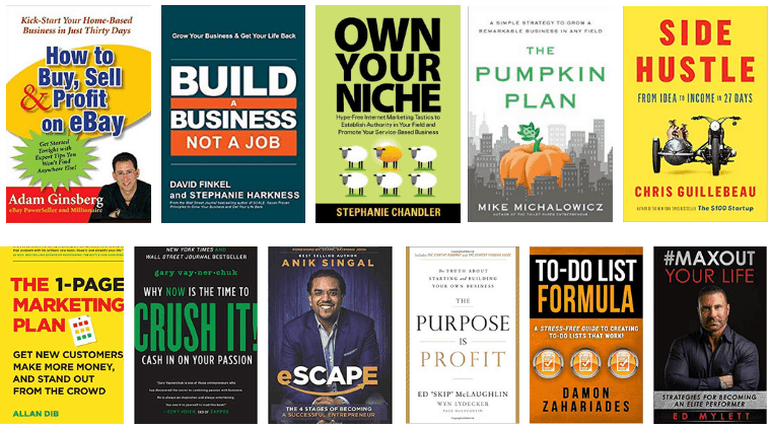 11. How to Buy, Sell, and Profit on eBay by Adam Ginsberg
How to Buy, Sell, and Profit on eBay, written by one of the successful sellers on eBay, Adam Ginsberg. He will share his key secrets on how to successfully sell on eBay. With his years of experience, he shares the main ingredient in making any business a global market all through eBay. Read his tips, side-notes, and anecdotes. This is one of the best books to learn dropshipping or to get inspired to open your online store on eBay.
12. Build a Business, Not a Job: Grow Your Business & Get Your Life Back by David Finkel, Stephanie Harkness
This book will change your life. In these pages is a powerful plan with actionable steps you can and should take to build a solid foundation beneath you, and then springboard from that foundation to large scale growth and profitability. This book is the no-nonsense secret formula brought to you by business owners who truly walk the walk on the path to success. –Jeff Hoffman – Co-Founder, Priceline.com
Build a Business, Not a Job is the perfect book for every business owner who wants to accelerate their company's growth while enabling to their life back. Meaning, a business that doesn't rob your time but instead more time to do things you love to do and still have a working and successful business.
Own Your Niche delivers credibility back to online marketing, training you the way to highlight your business using practical, simple-to-use techniques that you could apply on your own. Stephanie's writing style is not difficult to follow. It's a great read even for non-readers. She presents useful instances of what to do and concludes her chapters using case studies of men and women who are practicing these principles. This is a great resource for every business owner.
14. The Pumpkin Plan: A Simple Strategy to Grow a Remarkable Business in Any Field by Mike Michalowicz
"Mike makes turning your business from ordinary to extraordinary as easy as following a simple step-by-step recipe. This book reveals degrees of knowledge and wisdom I have rarely seen in writing before. If you read only one book this year, let it be The Pumpkin Plan."

—BOB BURG, co-author of The Go-Giver and author of Endless Referrals
This book is filled with stories of many other successful entrepreneurs. The Pumpkin Plan uncovers nontraditional approaches that may help you create a genuinely lucrative company that is exceptionally the best in its industry.
15. Side Hustle: From Idea to Income in 27 Days Hardcover by Chris Guillebeau
The Side Hustle is the book to read for those looking for an added stream of income while keeping their regular day jobs. The business arena is a scary field for many people. While a stable job offers security, many of the working class also desire to have something extra on the side. This book provides a detailed roadmap that permits anyone to take more chances while keeping their regular career.
16. The 1-Page Marketing Plan: Get New Customers, Make More Money, And Stand Out From The Crowd by Allan Dib
In The 1-Page Marketing Plan, Allan Dib reveals a marketing breakthrough that helps to make a marketing plan fast and easy. It's virtually a single page, broken down into nine squares. With this, you can create your own complex marketing plan and become the marketing hero. This is a great resource for marketers and business owners.
17. Crush It!: Why NOW Is the Time to Cash In on Your Passion by Gary Vaynerchuk
NOW Is the Time to Cash In on Your Passion, Gary Vaynerchuk demonstrates how to utilize the power of the Web to transform your real passions into genuine businesses. At the end of this book, you will have learned the way to use the Internet to make your entrepreneurial aspirations become a reality. This is the supreme driver's handbook for contemporary business.
18. eSCAPE: The 4 Stages of Becoming A Successful Entrepreneur by Anik Singal, Daymond John
Anik Singal's book, The 4 Stages of Becoming A Successful Entrepreneur, features an interview with 50+ millionaires and 5 billionaires. Being an entrepreneur is complex. Many people desire to reach the greatest entrepreneurial dream. Sadly, many entrepreneurs are not successful to reach this dream. Anik was motivated to write his book having seen this pattern play out repeatedly. With his interview of these successful men in the business industry, we can learn from their experiences, what hardships they have to overcome, how they did it, and what works.
19. The Purpose Is Profit: The Truth about Starting and Building Your Own Business by Ed "Skip" McLaughlin, Wyn Lydecker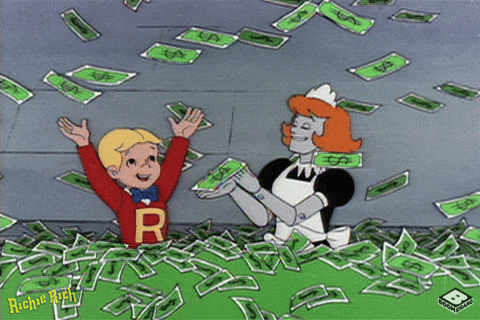 The Purpose Is Profit is the best book for those who are tired of working in the corporate world. Nothing is impossible. Ed McLaughlin shares his story in his book, how he did it so that those who want to start working for themselves can learn from his story to create a successful company.
20. Dropshipping: How to Make Money Online & Build Your Own $100k Dropshipping Business by Anthony Parker
This is one of the recommended dropshipping books that will walk you through this eCommerce business type with practical examples taken from 50 U.S. dropshipping companies. Anthony Parker covers the most important questions for those who aim to start dropshipping such as a niche and product selection, order fulfillment, a store set-up, etc. Additionally, the Dropshipping: Build Your Own Online business book helps you to understand the mindset of dropshippers as it shows the habits of successful e-sellers and their real life.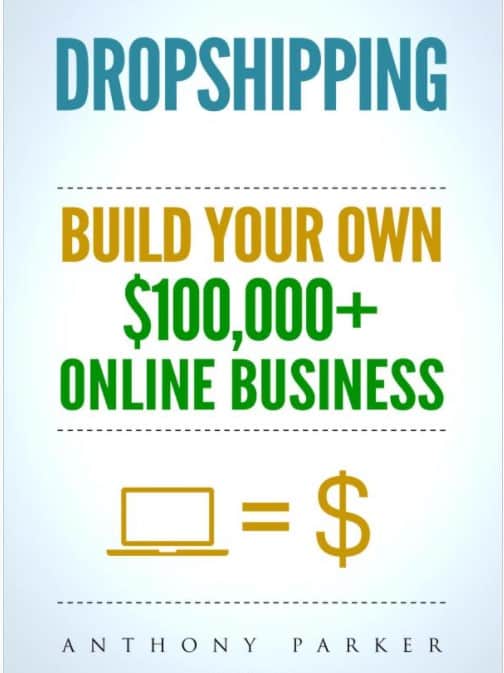 21. To-Do List Formula: A Stress-Free Guide To Creating To-Do Lists That Work! by Damon Zahariades
Businessmen are filled with lots of things to do in a day, therefore, the to-do-list is an essential reminder to help him cross out what had not to be done and what has been done. Learn the right strategy with The To-Do List Formula and increase your productivity, reduce your stress, and have more quality time in the process
22. Product Research 101: Find Winning Products to Sell on Amazon and Beyond by Renae Clark
This book will be especially interesting for online sellers and dropshippers. Its title is pretty self-explanatory. The Product research 101 book goes around the topic of how to find the right dropshipping product to skyrocket your e-business. Renae Clark teaches how to validate demand, look for trends, your interests, and produce product ideas for your online store, applying different approaches. Although the author describes the process of searching for profitable products to sell on Amazon, this book about dropshipping is interesting for those who sell on other platforms as well.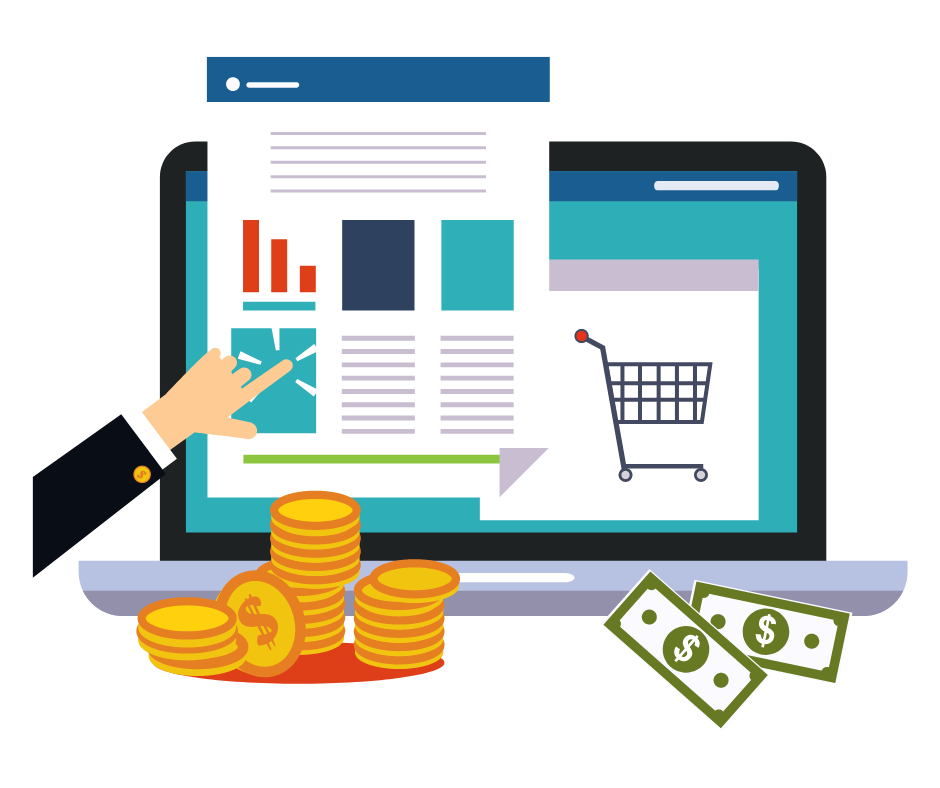 Don't wait for the profits, make them!
Start a profitable dropshipping business with DSM Tool. Get a free course and a free trial of the software.
23. #Max Out Your Life by Ed Mylett
"Let's take a look at Ed Mylett, who's one of the best business leaders, peak performance experts, and motivational speakers in the world. Ed has a passion for mentoring and coaching others on what it takes to become a champion in all areas of life." – Inc.com
#Maxout could be among the books you will need to read as a businessman. The book addresses all the aspects of life that you have to become successful at and to put your mindset in there. Read about great morning routines, appreciation practice, the way to dream and line up your objectives to it. At the end of the day, you can get the best possible sleep. This book is a game-changer for anyone who reads it.
500 bite-sized tips for social media marketing in only 228 pages. The Social Media Marketing tips book is a comprehensive guide to the social media success for your business, whether it is eCommerce, dropshipping store, or another kind of business. It provides hundreds of strategies you can immediately apply to start to get clicks, likes and sales online.
25. The Bezos Letters: 14 Principles to Grow Your Business Like Amazon by Steve Anderson and Karen Anderson
This is one of the mandatory business books for e-sellers and entrepreneurs. First of all, Amazon is the fastest company ever to reach $100 billion in sales. The story of its founder, Jeff Bezos, would be an inspiring lesson for everyone in this field. Furthermore, J. Bezos will be your personal business coach there. In the Bezos letters, the authors do the analysis of Amazon CEO Jeff Bezos' annual review letters to shareholders that show why, when, and how he takes risks and how that makes them successful. All the given 14 principles have lots of support from academic research.
For the budding entrepreneur, The Bezos Letters takes the framework of a company that took risks at every turn and even faltered at times and applies it to 14 indispensable principles that will transform your startup if applied properly.

Publishers Weekly
Tip
Have you ever considered dropshipping books? Books are an incredibly popular product all over the world, which means your potential customer base is huge.
Which one inspired you the most? Did we leave any must-read business book behind? Let us know in the comments below!