13

min read
Today, eCommerce is growing at lightning speed. Part of that growth lies in the dreaded global pandemic that accelerated the digital transformation in retail. Some would say, for the better. What can help you is to focus more on customer engagement strategy and what the customer actually wants.
Even the conventional brick-and-mortar stores morphed into online commerce as well and stayed that way to this day.
A growing market creates new opportunities, but it also multiplies the competition, especially among retailers. Staying afloat is good and well, but rising above your competitors can be extremely daunting.
If your company isn't hitting sales and revenue targets and you're suspicious that your peers' conversion rates are off the charts, there could be a number of reasons for these obstacles.
The most obvious hurdle when (re)adjusting to the latest digital transformation trends is the lack of customer engagement. Without any face-to-face interaction opportunities, far too many (once successful) companies drop the ball when it comes to engaging their customers across a multitude of online channels and platforms.
Customer retention and brand loyalty are at the heart of any business because engaged customers are your greatest asset, especially if you convert them to brand evangelists after an excellent buying experience.
First thing first. You need to lay the foundation – your website. Remember, your website, especially if you run an eCommerce store is where the magic happens. This is the first step for creating your customer engagement strategy.
If you're not able to grab your visitors' attention from the first couple of seconds they land on your page, great offers and excellent products won't help you either.
For this reason alone, it's best to look for professional aid; the more renowned, the better. So, whether you opt for a web design agency in Miami, Chicago, New York, LA, or around the globe, look for the best.
What is Customer Engagement?
Now that we've established the essentials, it's time to ask – what is customer engagement? Well, as the name suggests, it is the connection between a customer and a brand that triggers an emotional response.
Basically, it is an ongoing interaction that needs to be nurtured for customers to buy and promote more. This journey starts with a high-quality customer experience.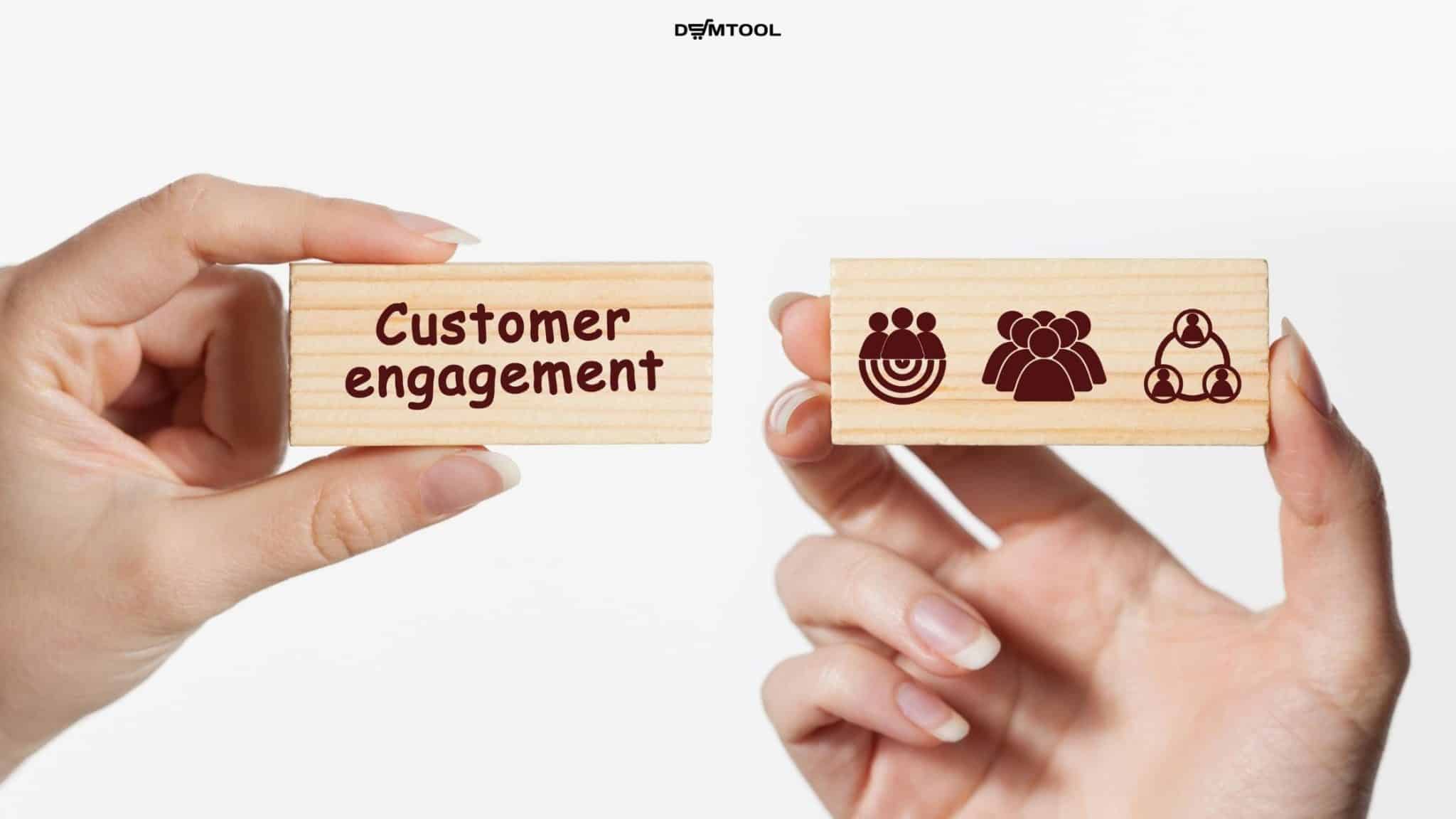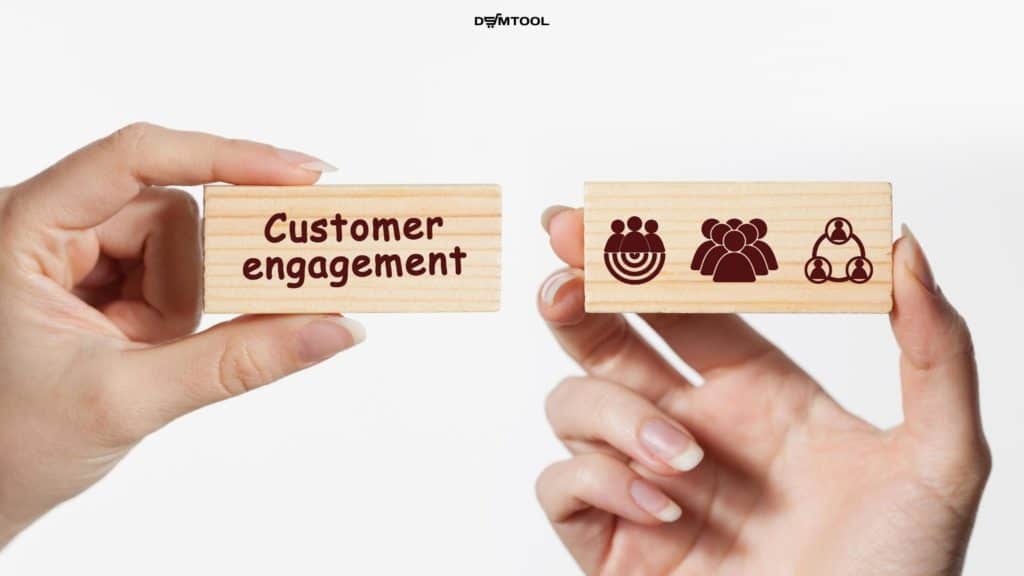 Why Do You Need A Customer Engagement Strategy?
Ok, people like individual attention, and that's not a huge surprise. Nobody wants to be perceived as a number or a conversion stat.
In fact, studies show that prospective customers will spend more money if the better service comes alongside the product they buy (86% of them).
If you're more into recent trends, 54% of customers have higher expectations for customer service today compared to one year ago, and that percentage is even higher among millennials.
Nowadays, customer experience became a bigger brand differentiator than price or even product quality. Sounds absurd, right?
Wrong! Customer experience should be your primary goal, especially if you want better retention and more conversions for your eCommerce store. So start investing in engaging your customers! This is the unique and proper way to create your customer engagement strategy right.
How? Let's begin!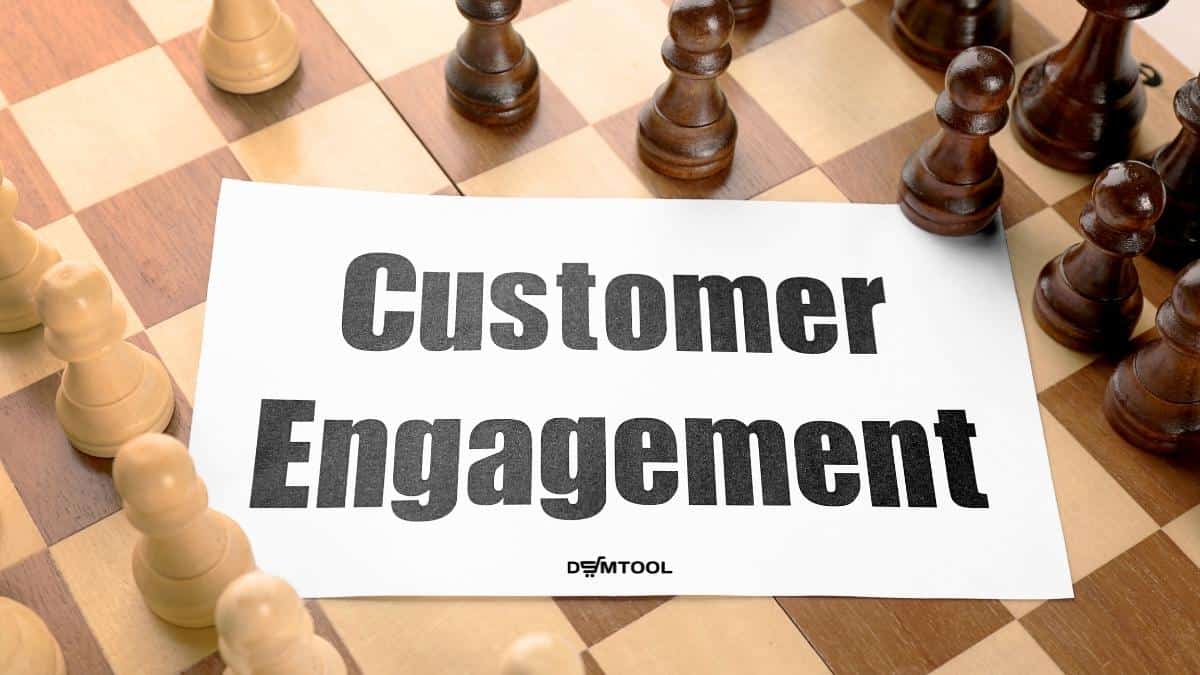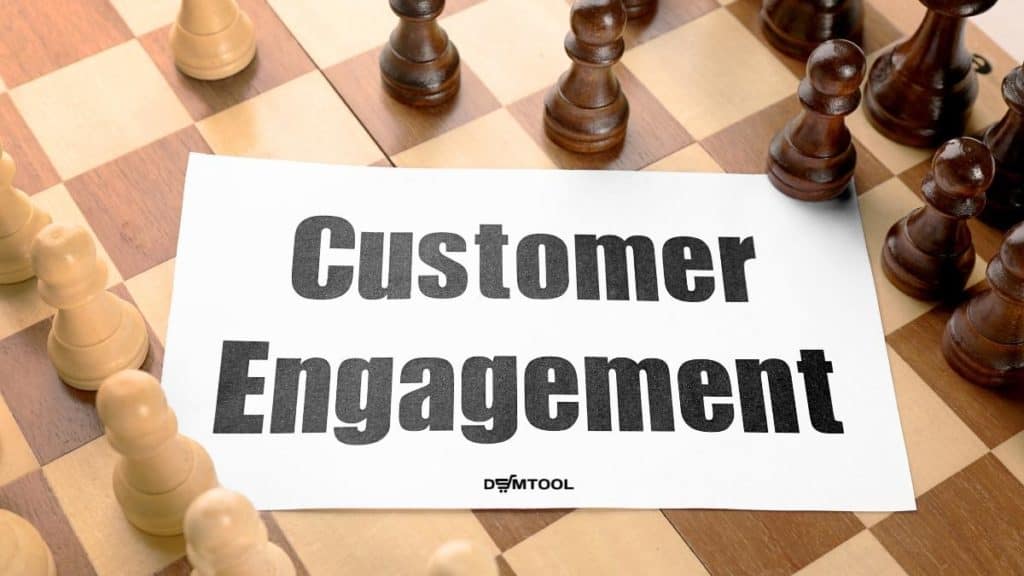 How to Create a Customer Engagement Strategy?
1. Define Your Main Value Proposition
Your customers don't have infinite time, so you need to pique their interest straight away. They instantly need to know what they will get out of your product. They are not going to skim through your page to dig for valuable information.
Simply put, your customers need a tangible reason to buy from you so, besides selling and promoting, it's your job to highlight this reason or your unique value proposition prominently.
Do you have an excellent product? Showcase how it benefits customers' needs.
Do you offer superior customer service? Show it, brag about it, and actually DO it!
Whatever it is, unique subscription models, affiliate programs, and bundled packages highlight it.
Additionally, make use of well-written product details and descriptions on your eCommerce store so you can educate and guide users to an informed decision and, by extension, a conversion point.
2. Get to Know Your Customers and Their Journey
Ok, before you even start thinking about developing (or implementing) a customer engagement strategy, you need to know, well, who your customers are and how they interact with your brand.
An excellent way to start research into your buyers' psyche is to map your customers' journey, explore every single nook and cranny, and find all important touchpoints, bottlenecks, and potential challenges your customers might clash with.
It will help you find out more about their needs, and behavior patterns, you'll get the chance to improve your website performance, but ultimately, you'll identify opportunities for engagement.
Your initial findings will help you chisel an ideal customer persona. You can define their characteristics and attributes that make sense for your company/industry.
Of course, take note of other important demographic elements, including location, income, age, motivations, and even gender, to determine how to engage with each category.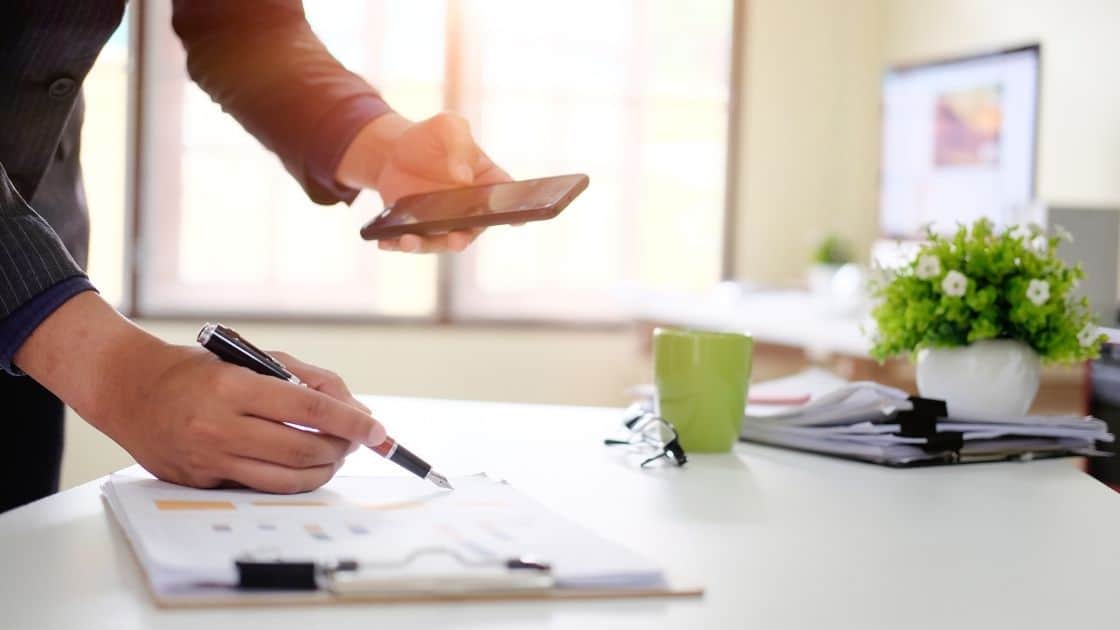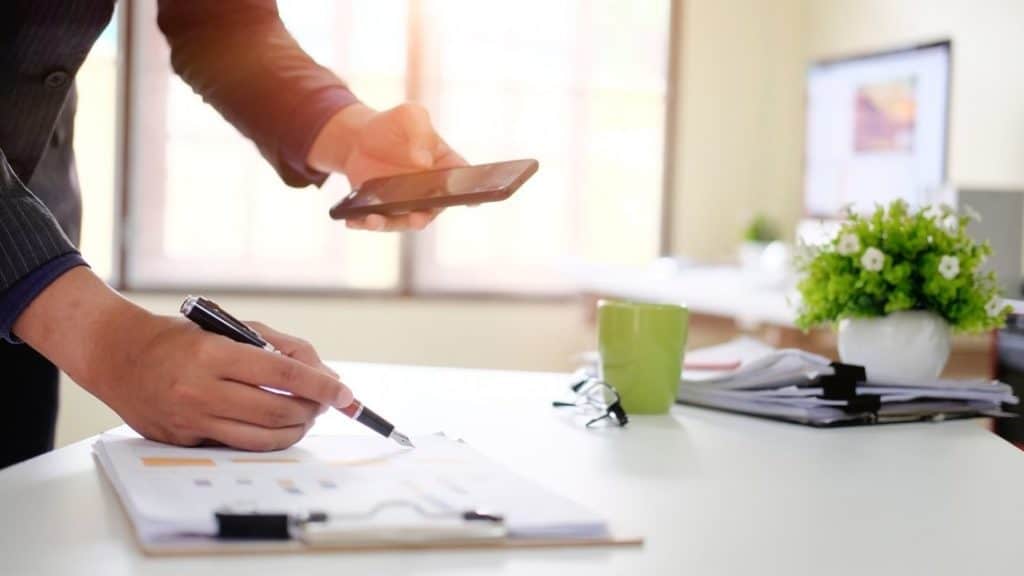 3. Pay Attention to First Impressions and Contacts
To avoid the usual "book-cover" proverb, we'll think of a similar and more interesting equivalent.
"You can't judge a knight by the armor he wears." Sounds about right?
Well, actually, you can tell a lot about a said knight, just by looking at him. Heraldry would tell you where he's from, his values, and his family. The condition of his armor may tell you whether he's experienced, etc.
When it comes to online retailers, many claim their service is noble, environment-friendly, inclusive, fair, [insert any trendy hashtag here] … and customers may feel confused.
However, they have the power to peek behind the armor or probe its integrity.
When they land on your page, tell them clearly, concisely, and consistently, who you are, what you do, and how they'll benefit when buying from you.
Offer real-time customer support and be proactive about starting conversations while you hold their attention. Chatbots have many advantages, but live chats may make prospects feel good about interacting with you. This takes us to our next point…

Source: GIPHY.
4. Offer Personalized Service(s)
Personalize, personalize, personalize! Personalization is quickly becoming a cornerstone of customer engagement strategies. And it's no wonder that customers want services and products that are custom-tailored to their needs.
Luckily, there are numerous ways you can apply the basic principles of personalization. Superficial ones include making use of their location and using their first name in the email/newsletter.
However, if you invest in machine learning and AI, you can offer more profound and relevant services.
Our advice is to start out small. For example, utilize a pre-chat survey. It's an exquisite way to gather user-related data, so your sales rep team will know who they're communicating with.
Live chats and chatbots can also make use of "triggers" to send relevant messages based on the above-mentioned criteria (location, age, income…), as well as time spent on a page, number of viewed pages, etc.
5. Keep Track of Significant Days
This is the subset of personalization, but it deserves its own category. Since people like to be treated as individuals, you can offer your customers personal attention by reaching out to them on their birthdays, anniversaries, and other special days.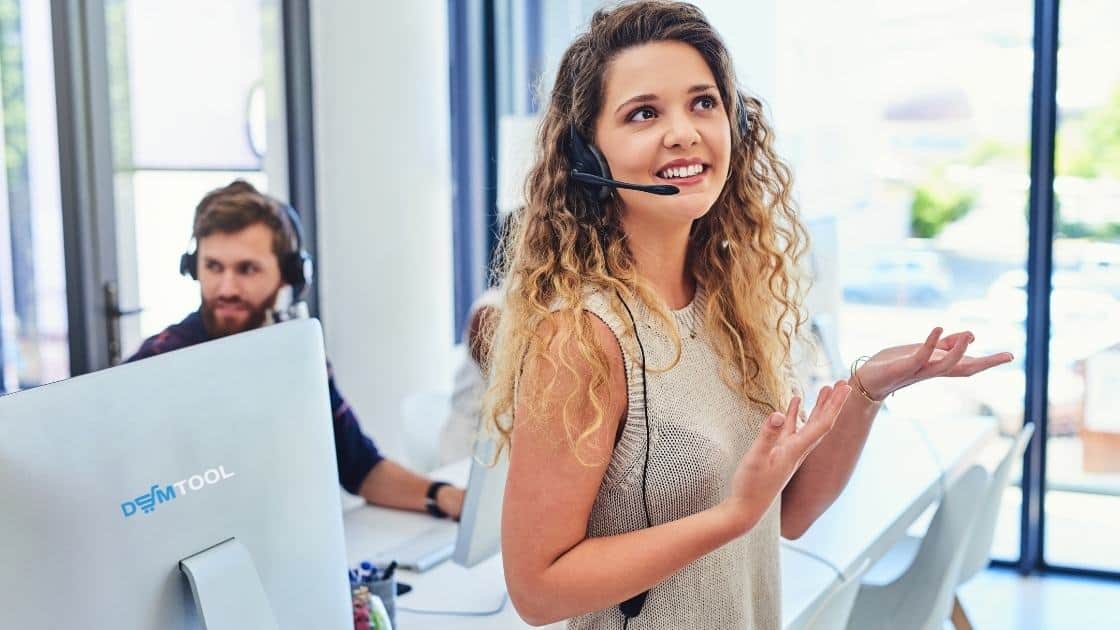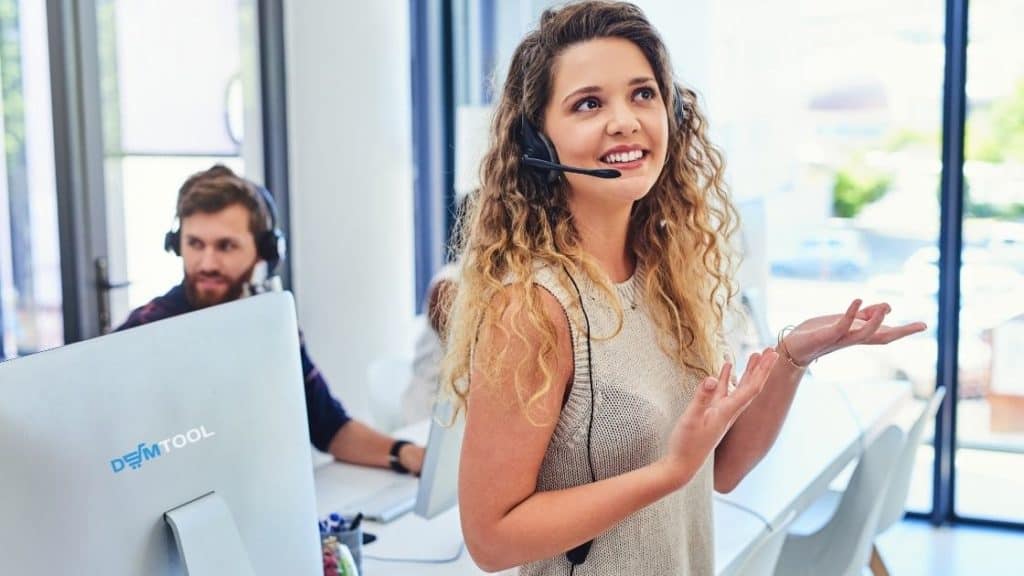 6. Provide Easy Access to Information
You know how it is once you enter a retail store. The clerk approaches you and asks you that, more often than not, annoying: "Can I help you with something?"
Even if they may be well-intended, even if you do need help, it's in our reflexes to simply say "No." That's because most people would rather help themselves.
The same principles go for an eCommerce store. As a user, you can ignore the chatbot's constant chiming, but you should be able to find the info you need and navigate the site seamlessly.
Across industries, 81% of consumers will try to help themselves before asking a sales rep to do so.
Try to use this fact to your advantage by providing your visitors with a self-service portal that offers as many resources as possible. So, guides, educational videos, FAQs, whatever you believe to be relevant.
As you can see, sometimes the best engagement is not engaging at all.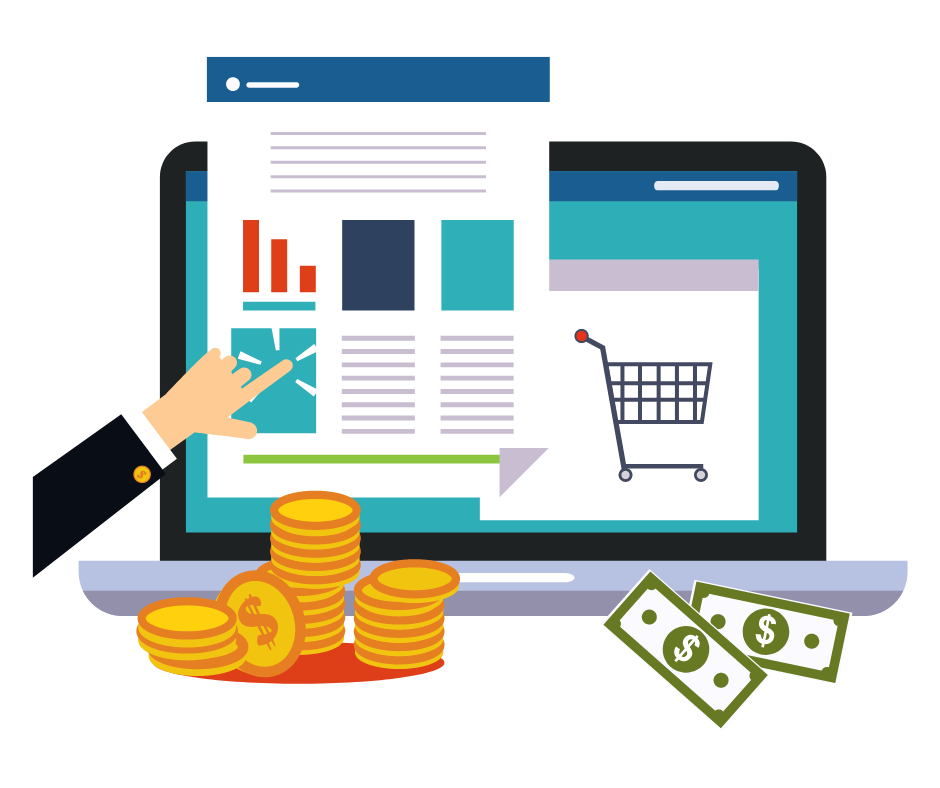 Don't wait for the profits, make them!
Start a profitable dropshipping business with DSM Tool. Get a free course and a free trial of the software.
7. Enable Customer Feedback and Encourage User-Generated Content
As we already mentioned, the modern customer demands personalization and doesn't want to be treated as a number. The modern customer wants to be heard and, whether you like it or not, listen and make them feel heard. It's customer engagement strategy 101.
The best idea is to encourage customers to leave reviews, ratings, and testimonials on your site. User-generated content for eCommerce mostly focuses on product reviews, real-world photos of your product, comments, and more.
Not only will this showcase your openness to feedback, but it also acts as social proof that you can use for marketing purposes.
Did you know that, on average, users read around ten online reviews before making a purchase?
Letting your customer "speak" is only half of it. You also have to listen, especially if the comments and reviews are negative. Alas, they are the most honest critics. Otherwise, your customer will see right through your act.
How do you show them that you're listening?
It's simple, make their effort valuable. In other words, offer a small reward for every completed review. People love free stuff, whether they're going to use that or not. So, discounts, discount codes, limited offers, and promotional materials, including high end branded gifts, are an excellent way to show you care.
Don't disregard unhappy customers. Always, always try to figure out what went wrong and fix it as soon as possible. Unfortunately, dissatisfied customers don't always let companies know before deciding to leave for good.
That's why you need to engage unhappy customers before they turn away from your company. You can do this by offering short surveys with every transaction.
Think about including questions like these:
Would you be willing to describe your experience with us?
What and how can we improve our service(s)?
Are you satisfied with the customer support?
What do you like about our product/service?
Which areas should we improve upon?
Do you have any additional ideas or comments?

Source: GIPHY.
8. Increase Account Creations and Offer Loyalty Programs
It's a no-brainer; increasing customer accounts give you more opportunity to engage said customers. The problem is that most customers would rather make a purchase and skip that step entirely.
They increase your conversion rate, but they don't help you improve your customer engagement processes.
What should you do?
Wait until they make their first purchase and then offer them the opportunity to start an account, as well as give them a chance to join your loyalty program.
Loyalty programs may include discounts, VIP offers, sneak previews, limited editions of products, etc.
9. Retarget by Using Abandoned Carts
Although it is common and expected, cart abandonment is one of the greatest nightmares for any eCommerce business. The statistic shows that the cart abandonment rate is just shy of 70%, which means that seven out of ten shoppers won't complete their purchases.
You have to hate that stat, don't you? Those are the prospects that showed genuine interest and just left, for no apparent reason, you might think to yourself.
Fortunately, you can compel at least 10% of them to return and complete the transaction by using smart email campaigns.
Ideally, when you send an abandoned cart email, you don't have to start from scratch. You only need to build upon a previously established interest in the product.
So, instead of using generic copy, it is crucial to write content that showcases the product's unique selling proposition (USP). Show them the benefits, not the features.
And then, add the seasoning. Sprinkle your email with the latest, positive user-generated reviews concerning said product.
See? It already works.
Social media is a part of the successful customer engagement strategy. It's 2022. Do you really need someone to tell you that you should use social media to reach your customers?
Obviously, you want your company to be where your customers are. Having said that, you should know that having a social media presence is not the same as being active on these platforms.
First, find which of the popular platforms can be used for your business. Secondly, you should commit to posting regularly (at least once a day) across all chosen platforms.
Post engaging content with links to your eCommerce store to drive organic traffic but also use paid ads for boosting site traffic even further.
Prominently showcase social media icons on your website to lead users to your social handles for better engagement and, by extension, social proof.
Integrate live chat or hire a dedicated community manager to respond to users in real-time and always respond to comments and queries on your page.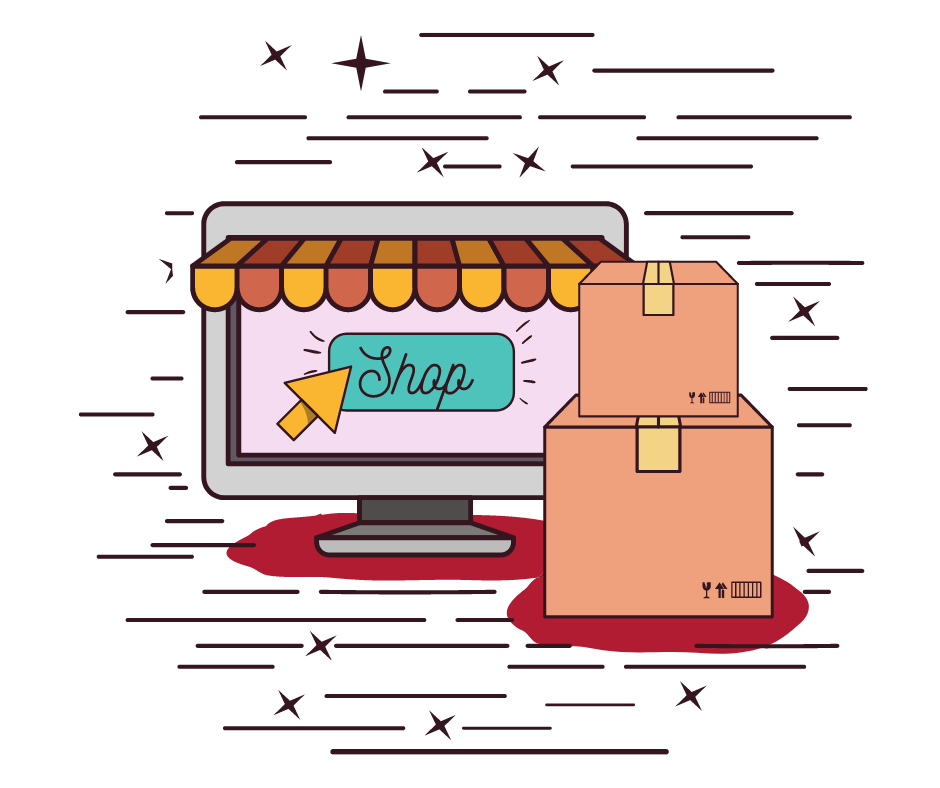 It's time…
Don't wait for success to come. Hire yourself and start your own dropshipping business
Final Words
The eCommerce market is dynamic beyond comprehension. For that reason, you should strive to continually develop both your selling efforts, as well as your customer engagement strategy.
If you just focus on selling, utilizing the good ol' "set and forget" practice, you'll lose a lot of customers and your conversion rate WILL plummet. While it may seem time-consuming and overwhelming, getting in touch with your customers is a crucial step for any growing business.
About the Author:
Travis Dillard is a business consultant and an organizational psychologist based in Arlington, Texas. Passionate about marketing, social networks, and business in general. In his spare time, he writes a lot about new business strategies and digital marketing for DigitalStrategyOne.