11

min read
In the modern world, almost everything is done online. This includes shopping. For example, if somebody is selling products for example phones, sneakers, dresses, eco-friendly products, or any other item then they will need to pop in the eCommerce website train. Such websites offer a chance to build a brand, connect with more customers, and as such sell more products. However, this happens only if the website is of the right design.
Web design is very important in creating a website for eCommerce. The best eCommerce websites need the use of the right images, fonts, colors, graphics, and words that assist in convincing buyers to make a purchase.
A good eCommerce website should be able to attract customers, offer a great user experience, and show the show in the best manner possible. Therefore, the site does not only need to look attractive and seem on-brand, but it will also need to drive visitors in taking action and thus buy the products.
Now the main question is how then does one design such a promising website for an eCommerce store come 2023. The following are the tips: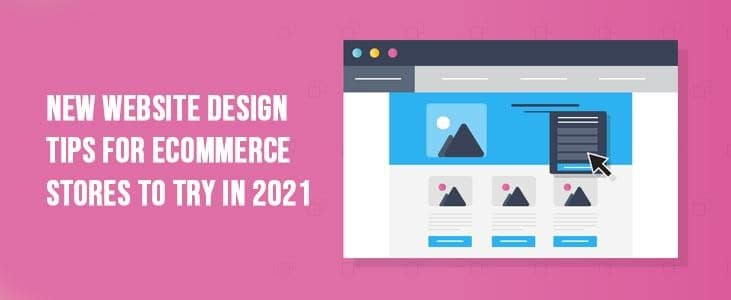 Keep visitors in mind
All the details of the website for eCommerce such as product description pages, product images, an about us page, a checkout page, and contact forms do contribute to a visitor's decision to buy a product. As such, the storefront should be able to offer the utmost first impression possible. Therefore, the web design should consider users in all aspects of the design.
User experience is thus very important in convincing visitors to purchase and make them come back again. After the website is designed a second opinion is paramount to check if the site is user-friendly. This can be done by engaging a friend or hiring an expert to check and see if the site is user-friendly. This will help check if usability, visual appeal, navigational ease, and overall satisfaction can turn visitors into customers. Keep in mind that a significant percentage of users suffer from a form of disability, preventing them to access most eCommerce sites. To transform your Shopify site, for example, so that is ADA compliant (i.e. accessible to users with disabilities), you'll need to integrate with 3rd-party tools, such as accessiBe.
Keep it simple
The top rule in web design is to keep it simple. Simple websites are consistently regarded as more trustworthy and appealing than complex ones. To make the site simple, the designer needs to do away with unnecessary details and make use of minimalistic design and sufficient white space. In an eCommerce website, simple is known to be always better. If the site has more elements on the page for example banner ads, colors, pop-ups, it is likely to take away visitors and thus close sales. There is no need for whistles and bells on eCommerce sites since they do distract visitors. Thus, the design should consider a website that is clean, clear, and simple focusing on the sale.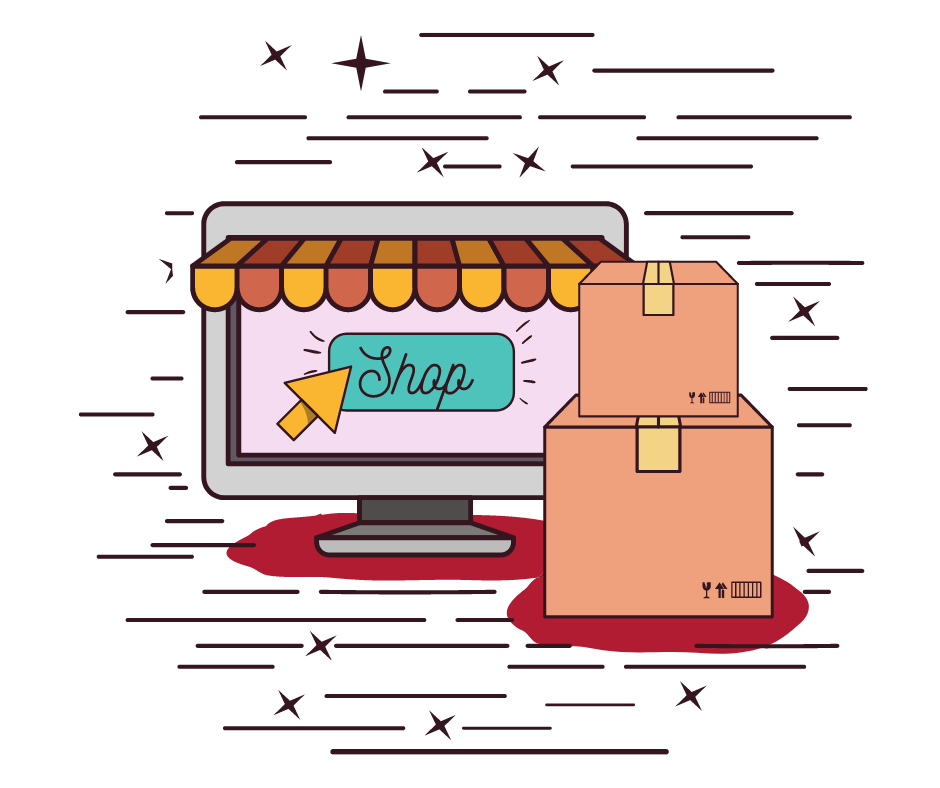 It's time…
Don't wait for success to come. Hire yourself and start your own dropshipping business
High quality photos
E-commerce needs high-quality photos and probably videos (if necessary) based on the product to be sold. Blurred photos can easily turn away customers thinking that the item is cheap. The web design needs to create galleries of photos for every product. This will help customers click them and be able to see several angles of each item. Another good feature is a pop-up box that helps visitors to zoom in when viewing a certain product and see its fine details as much as possible.
Also, the site can have lifestyle images where people are interacting or using the products sold on the website. For example, a dress or another type of clothing, which clothing dropshipping stores sell, becomes more attractive when it is worn by a model relative to when put on a mannequin or laid flat.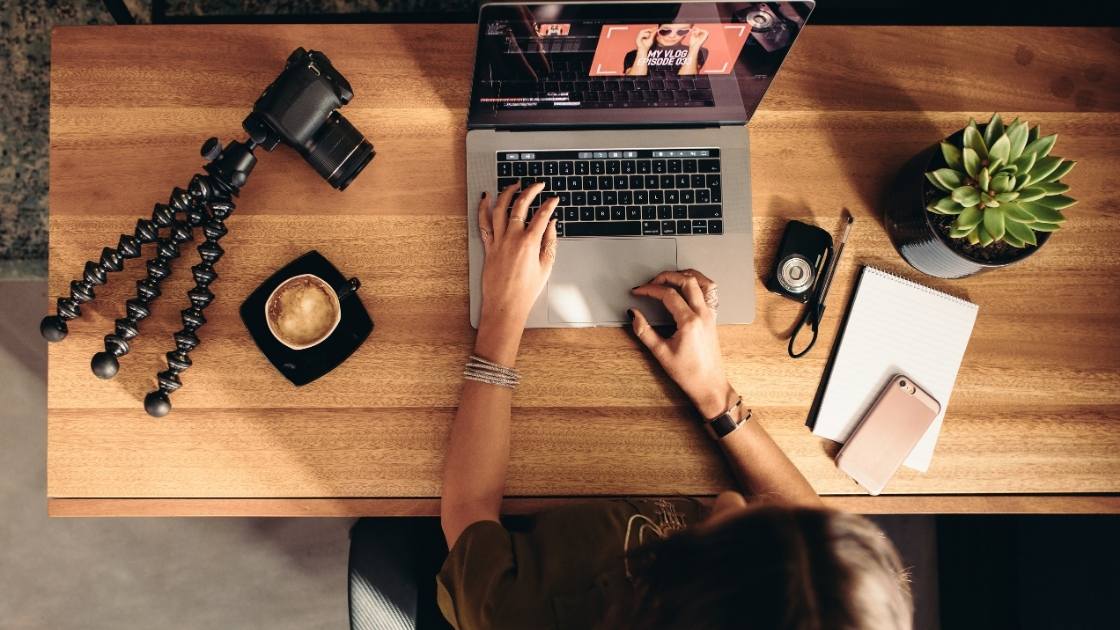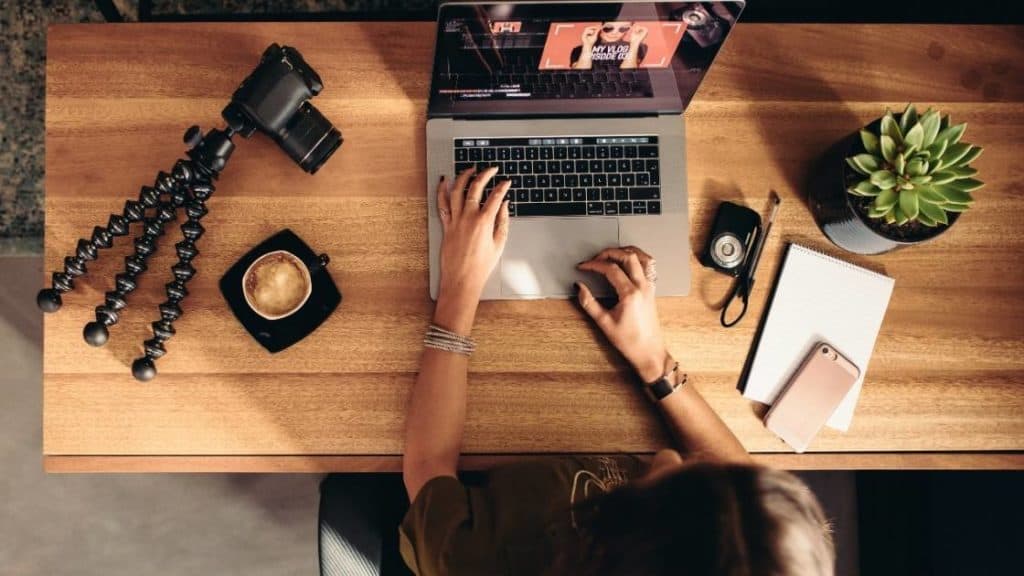 Show scarcity
The eCommerce products that are often out of stock are the good ones. These are the products that best sell for the brand. Users often notice products that are out of stock, sold tag, or limited stocks in category pages or homepage. The scarcity of products helps in playing tricks with visitors' psychology in the eCommerce website. As such, customers will rush to purchase a particular product fearing that it will soon be out of stock resulting in impulse purchase and thus boosting sales.
Search bar
In some cases, the customers of the site do have a certain product in mind. As such, a website for eCommerce with a search bar helps visitors find their needed items with ease without scrolling through pages of products they are not interested in. When a visitor is not able to find an easier way to search the website for the item in mind, then he/she will go to another site for it. Therefore, the site needs to have a search bar near the top of the website in the right-hand corner.
Make it professional
An eCommerce website is aimed at attracting as many visitors as possible and making them purchase profitable products from the site. As a result, the buyer is prompted to give sensitive details for example credit card details. If the website does not look profesh the visitors may not feel comfortable with such a site. Therefore, the design of the site should be such that customers can trust it when giving sensitive details.
A professional website is free from misspellings or typos (see popular eCommerce tools that can help to reach it). It has a consistent footer, color palette, font design on each page. All the links to products should be working. In a nutshell for the customers to take the site seriously, then one should take them with a lot of seriousness and thus the need for a professional website.
If you can't make it by yourself, seek professional help. Many companies specialize in website design, like Digital Silk agency in Miami.
Clunk pages always kill a sale. When the visitors are clicking several menus before finding the item they are looking for, then they will leave the site and use the competitor's site. As such, the site should be such that it is easier to navigate the product pages. This can be done for example by making it possible to filter products in terms of size, color, or type. When it is easier to navigate the pages and categories, then it becomes easier for the customers to see the product they want and then they will make a purchase with ease.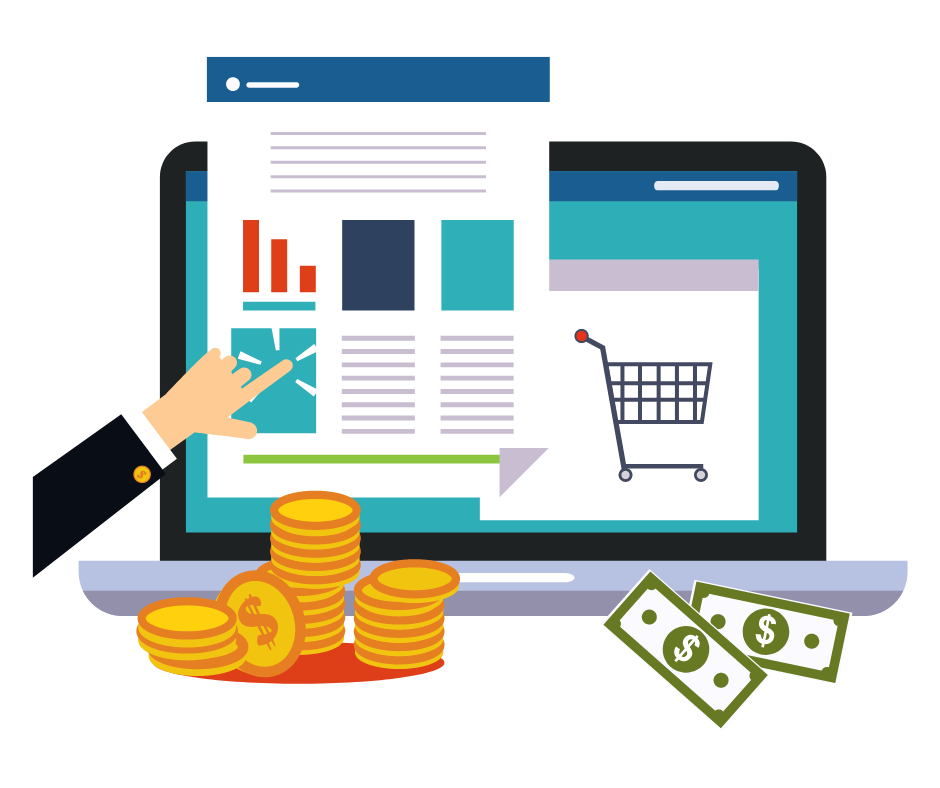 Don't wait for the profits, make them!
Start a profitable dropshipping business with DSM Tool. Get a free course and a free trial of the software.
Responsive website
Nowadays mobile phones have surpassed desktops in surfing interwebs. This includes online shopping. As such, the eCommerce site will need to be fully responsive to attract customers and more visitors who want to shop on their tablets or phones. Otherwise, it will be hard to convince mobile phone visitors that the website is where they need to purchase products.
Contact information
Sometimes the visitor or customer on the site may have a question and hence they need to get on the page "contact us" or scroll down to look for contact information. This means that the contact information should be easy to find as much as possible. This could be done through the use of a toll free number or email on the homepage. Other details can be included in the contact information page such as hours of operation, a widget that helps visitors send a message on Facebook, or by use of a contact form that allows the user to send an email directly to the company through the website.
Have thank you page
This is where after a customer buys a product, they are taken to the thank you page. Such pages are important because they help in tracking conversion using social media ads. Also, they add confidence to buyers that their purchase has been successful and that they are highly valued and appreciated.
Ecommerce website stores need to have links to social media. This can be done by having buttons that help link the website and social media. Also, the use of social icons on the site encourages visitors to keep in touch and results in long-term brand/customer relationships. Besides, using social media links on the website stores boosts eCommerce SEO ranking. As such, the website should be such that the links can open accounts in social media without leaving the eCommerce website.
FAQ
Having a FAQ page on the website helps enhance the trust of website visitors. This is because the FAQ page helps visitors know that the seller is being transparent with the services or products. It also allows visitors to know that the seller is serious about answering their queries and shows good customer service skills and care in helping them get the details they need. Also, an FAQ with answers that are easily accessible to common queries about the brand establishes the seller as an expert and thus it builds confidence in the customers that the seller fully understands the product. It is known that people prefer buying from a brand or company that seems to be more knowledgeable and reputable. Such FAQ pages can also enhance navigation in the site by using hyperlinks that link to certain pages in the site.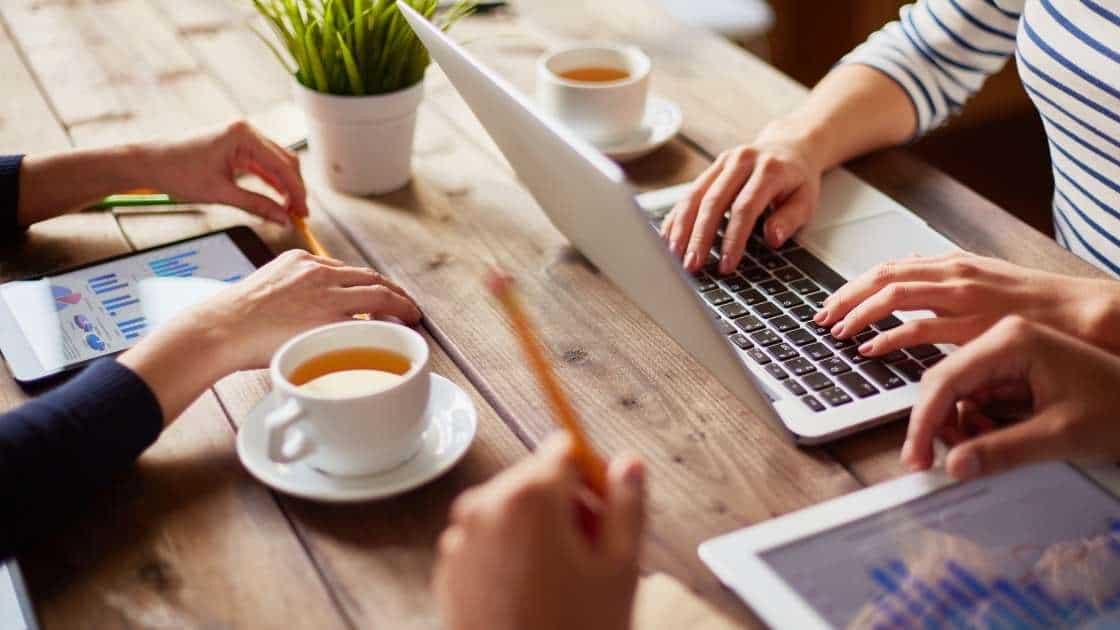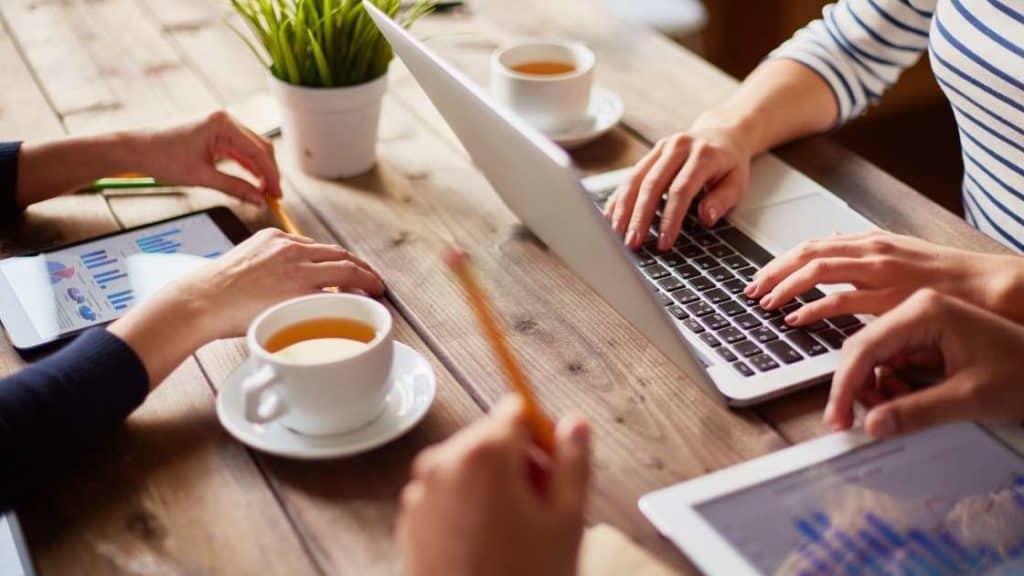 Reviews/testimonials
It has been found that around 61% of people who do online shopping read customer reviews to help them decide on the product to purchase. As such one needs to use this advantage of having testimonials and reviews on the website. Such buyer reviews are an easy and quick way to promote conversions and sales. In this case, one of the strategies is to have product-specific reviews under each product's description. In case the store does not have a big range of products, one can design the site with a separate page for testimonials and reviews.
Reveal Honesty
This is where the seller indicates clear pricing information and policies for the shipping and return of the product. A link to the navigation menu regarding the store policies is an easier and quicker way to promote honesty. Some degree of persuasive language is required. However, one should not go overboard and never deceive visitors.
SSL Encryption
An inevitable Security: New website design plays an important role in attracting visitors but above all, security is a primary condition for any new website. If the website does not have proper data security, customers can leave it in seconds. As a result, the ratio of cart abandonment can be huge. To avert this situation, you need a proper SSL certificate on the website. There are multiple options in the market as per the site's requirements. For example, you can select GeoTrust QuickSSL premium which can be issued quickly and secure the site with strong 256-bit encryption. Bring security to the site and win customers' confidence in a while.
Conclusion
Designing an eCommerce website is sometimes tricky. However, from the above tips come 2022 it will be easier to design an eCommerce store that is amazing and has a high conversion. What are you waiting for? Such tips will give your shop a promising overhaul.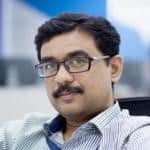 Rithesh Raghavan is the co-founder of Acowebs, an online store for eCommerce plugins with 15000+ satisfied customers across the globe. Having a rich experience of 15+ years in Digital Marketing, Rithesh loves to write up his thoughts on the latest trends and developments in the world of IT and software development.