13

min read
The secret to success is to know something nobody else knows.
Aristotle Onassis, one of the world's richest men
It's hard to disagree with the statement. If you achieved success most likely you're aware that staying always on the top is a challenge. It's so true for all eCommerce businesses! There is a possibility that the way you market your eCommerce business today may not work tomorrow. The leading companies should track the new e-commerce marketing trends, adapt and experiment in order to discover which ones provide the best return.
So, what are the main expectations for 2020 in terms of internet commerce? Let's see – voice search, chatbots, augmented and virtual reality, account-based marketing… What else you'll possibly hear about next year? It's time to talk specifically about each trend your business should consider.
Voice Search & SEO – First Trend on Marketing eCommerce
Smartphones and other smart devices will lead to a lot more voice search in 2019 and beyond. In recent years, valuable advances in the fields of natural language processing and machine learning have enabled virtual assistants to become much more intelligent and useful.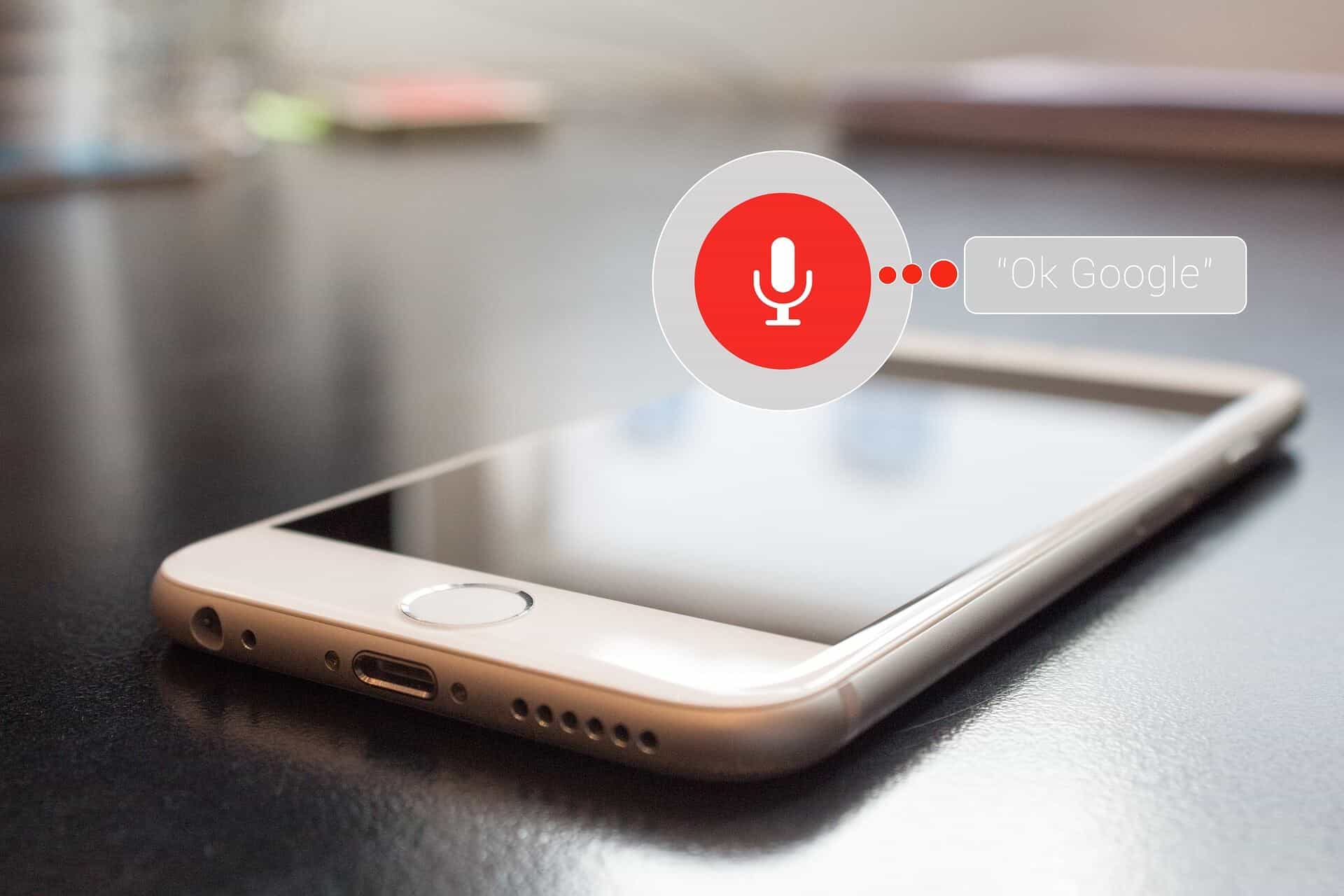 Already in 2014, Andrew Ng, Coursera co-founder and CEO of the largest search engine in China called Baidu, predicted the following:
"In five years time at least 50 percent of all searches are going to be either through images or speech."
And what do we have in 2018? Almost one-third of the 3.5 billion searches on Google every day are voice-based and performed using mostly personal assistant devices.
According to comScore, American media measurement and analytics company, more than half of the total searches will be voice-enabled searches by 2020.
This will bring great changes in Search Engine Optimization and eCommerce websites will be designed according to voice searches. One can say with certainty that voice search is about to change the face of SEO. Thus, improving your website SEO strategy sounds like a great idea. It's crucial to make your search phrases more conversational, resembling to what the customers are asking.
Handle your Customers from Your eCommerce Business with Chatbots & Virtual Assistants
What is a chatbot? In simple terms, it is a computer program or conversational interface that interacts with humans. Companies usually implement chatbots to conduct conversations with the customers on their websites. They appear as pop-ups coming up with suggestions and providing answers to the questions of the site visitors. These machine technologies learn over time, they can have humor and become more intelligent, that's why you have a feeling that you're speaking to a real person.
Actually, the best place to read all about chatbots is at the 200+ hours of research done by consumeradvocate.org about the 10 best chatbot providers. It keeps on updating so you could refer back to it also a year for today and the list will keep being up to date.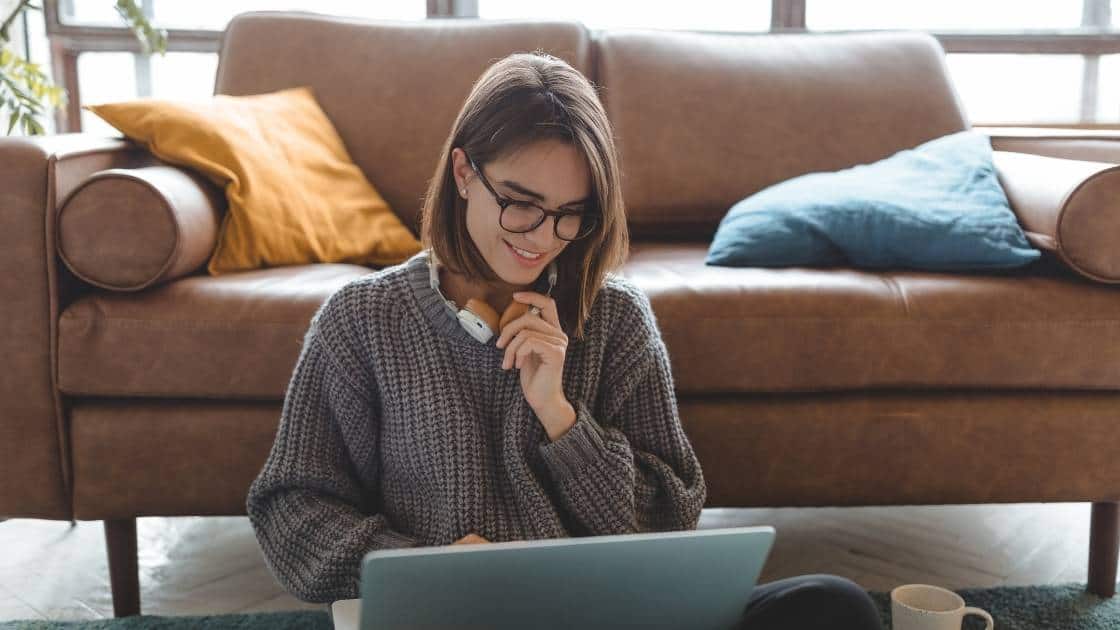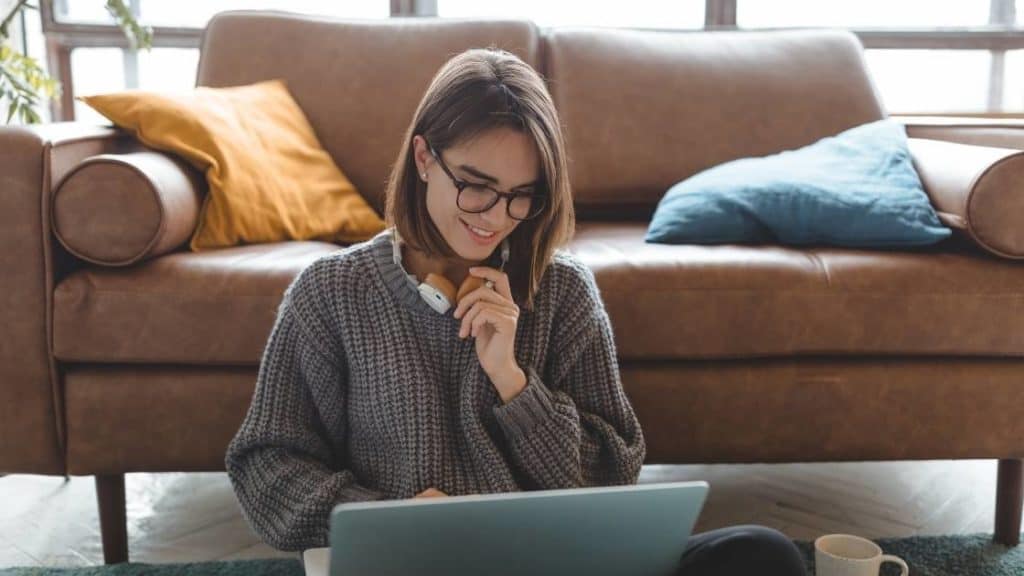 Chatbots can be also integrated into an application or social media platform. They help brands improve their customer services. In fact, it's absolutely convenient because there is no need for a human to coordinate the conversation. Besides, chatbots are quicker than humans in giving any data-related answers and taking requests. The bots also gather customer information that can be used to enhance your e-commerce marketing strategy, specifically on dropshipping.
It is expected that in the next 5 years, nearly 80% of business communications with clients will be performed through such bot messengers. As customer service automation hasn't got another alternative there is no doubt that you will probably see more and more of them in the nearest future. By the way, do you often talk to chatbots or prefer to ignore them? Please comment below.
On top of that, soon purchasing things from online stores won't differ much from buying from the physical shop because in the upcoming years virtual assistants will suggest and guide you through the process like human assistants help you find the right product according to your needs and preferences. And eCommerce is practicing day by day to make the purchase more lifelike.
Augmented Reality & Virtual Reality
Augmented reality (AR) and virtual reality (VR) are often confused. Both of them are rising eCommerce trends for 2020 that will shape the future. AR is a video layered on top of reality, meanwhile, VR is a completely generated reality. Firstly used in gaming and entertainment, augmented reality also expanded into shopping applications and interior design.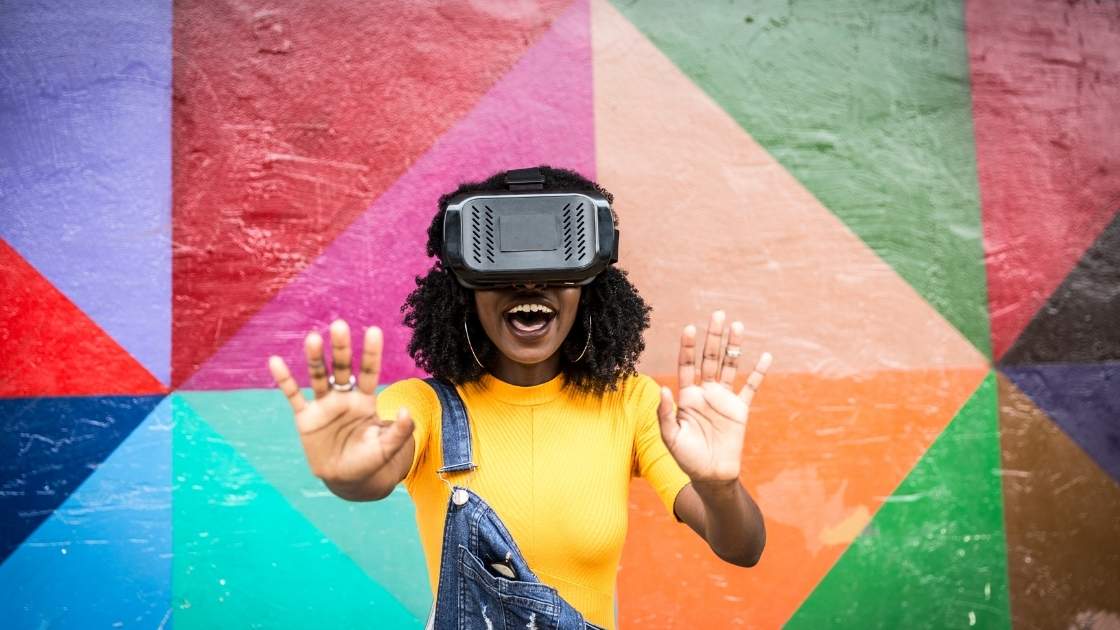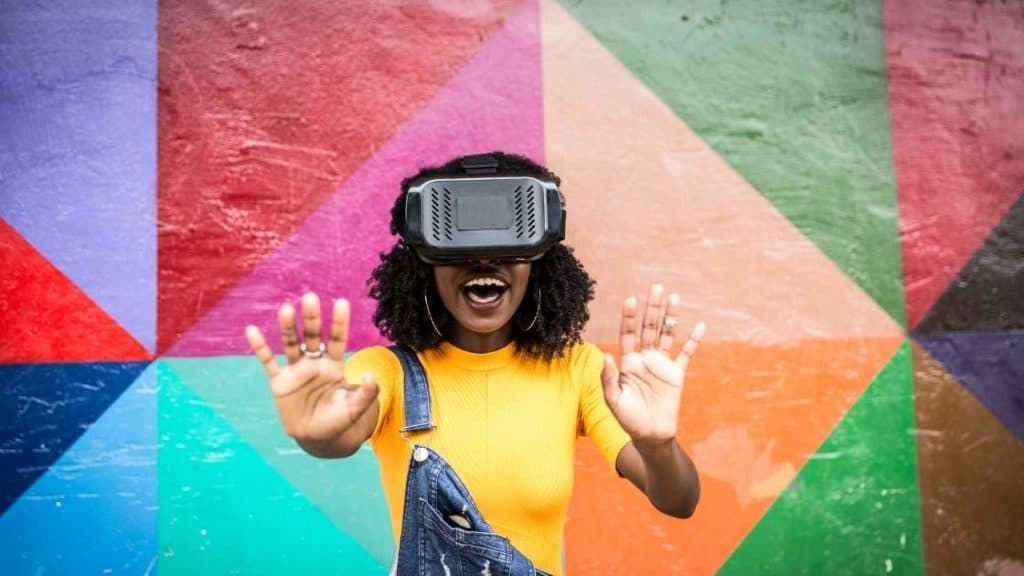 To put it simply, augmented reality projects computer-generated images into the user's physical location. The users typically wear glasses or other wearable devices and control the AR experience with a voice or touchpad. However, do you know how does AR will look like in eCommerce? Well, using AR means creating an environment where the buyers can test the products out and choose them and as a result, buying can be more realistic. Businesses are already using the power of these new technologies in their marketing practices.
Sephora, a France-based multinational chain of beauty stores, uses augmented reality so the customers can try makeup looks before purchasing the products. They can even take pictures with the outfits they're planning to go with.
Online retail giant Amazon provides buyers with an AR app so that they can try out numerous products and appliances.
Swedish retailer IKEA also has an AR-based app. It's called IKEA Place and it allows the users to try out the furniture and accessories before taking the final decision. IKEA VR Experience has also been using VR gaming technology since 2016. This shopping app permits customers to try out multiple solutions and designs.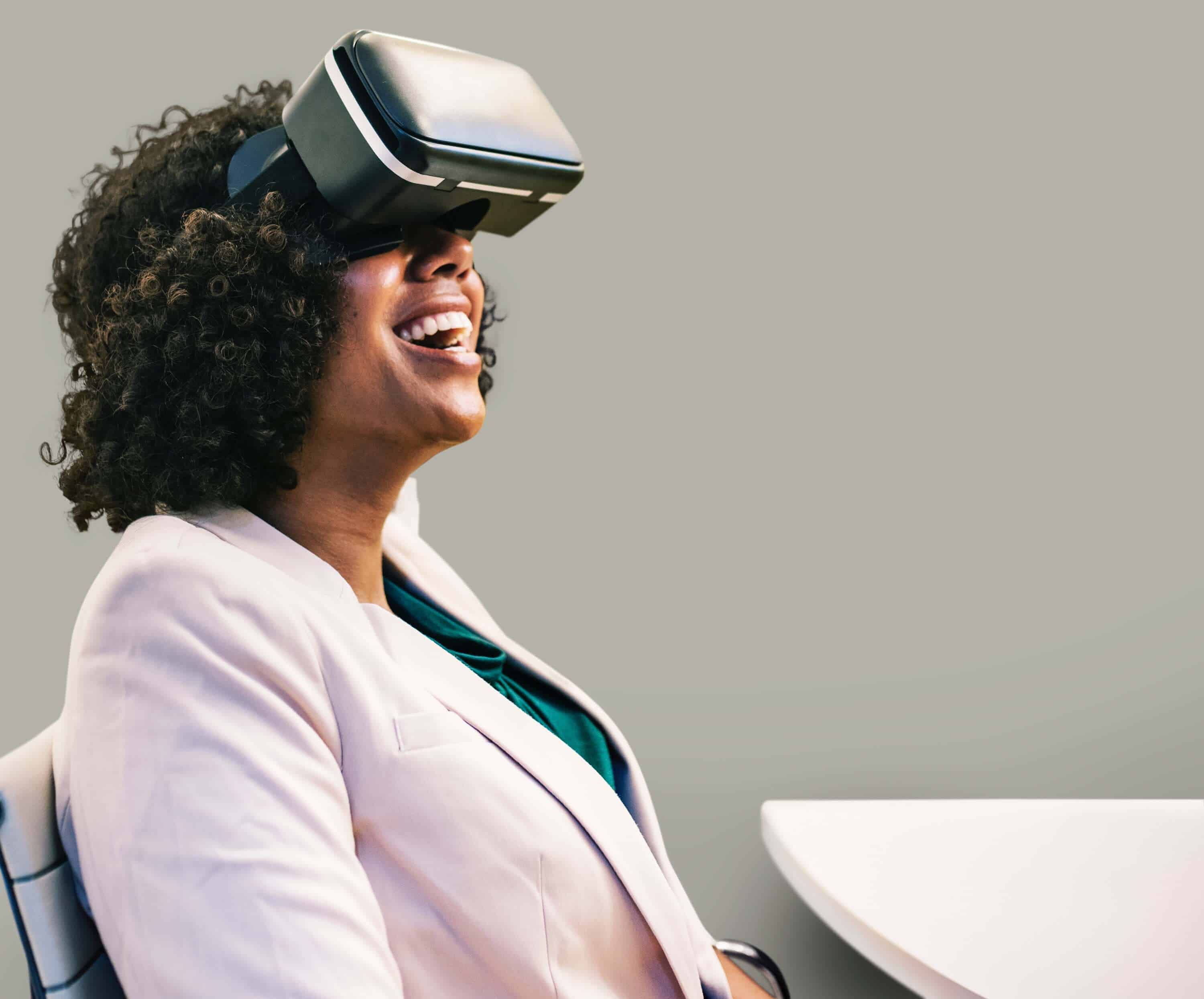 Starbucks, Nivea and Volkswagen are other big players that experimented with AR. This trend in the e-commerce field is to spread onto the medium and small businesses in 2019-2020. Did you ever have a chance to try AR experience? What was the company that implemented it? We'd be grateful if you share your experience.
We mentioned trends like retail chatbot and augmented reality before, check it out!
Interest-driven Advertisements & Machine Learning
Machine learning will strengthen its position in 2019. It is the application that delivers a better user experience based on your previous data and buying behaviors. This technology is already making a huge impact on eCommerce. Like the shopkeeper knows what kind of goods you prefer if you're a regular customer, eCommerce will make you feel exactly the same in the coming years. Here we are talking about personalization.
According to statistics, 45% of customers would prefer to buy from an eCommerce platform that can deliver personalized recommendation and 56% of the online shoppers would return to the eCommerce store that gives personalized recommendations.
When marketers, advertisers, and many e-commerce brands began to focus on analytics, they invented new ways to track their audience's buying behavior and suggest the right products and content to different users. They rely on a group of machine learning algorithms in order to do that efficiently. The applications automatically learn customer behavior and then provide suggestions based on the previous history and interests of the customer. These technologies allow businesses to provide a targeted shopping experience. As the result, we have a highly personalized customer experience and, consequently, better customer satisfaction.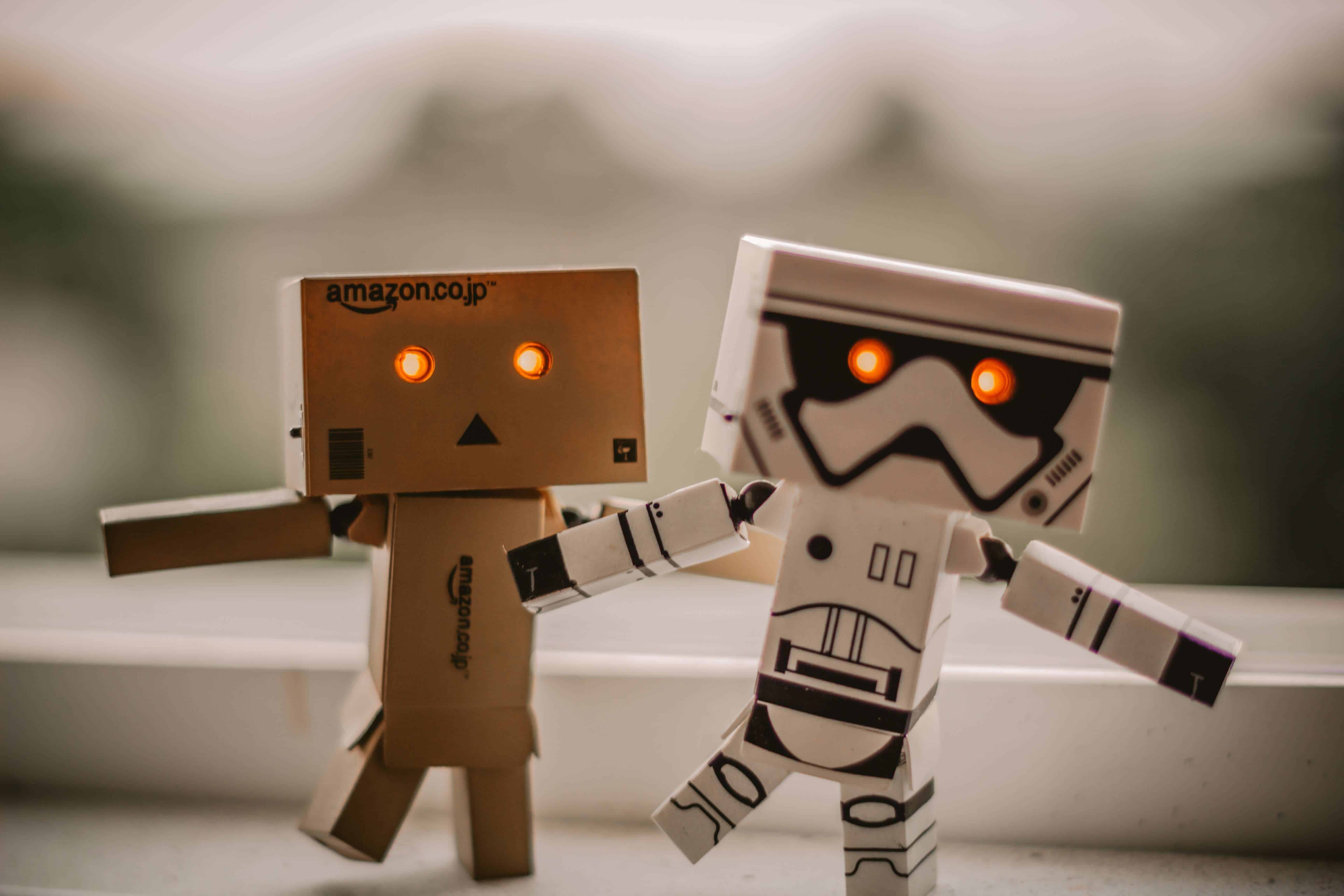 Hopefully, the algorithms will become much more sophisticated in suggesting more relevant marketing and support content. With the integration of machine learning, we would wait to see more personalized stores in 2020.
In the upcoming years, the interest-driven also called personalized advertisements will become more precise and focused. According to user preferences and his browsing history, Google is expected to provide better fitting adverts in order to improve the chances of sales.
Nevertheless, search engines won't remain the major source of the traffic to eCommerce platforms as the advertisements will be interest-driven with connections to social media apps. So, we will expect less browser use and more finest tools for customer engagement, such as Facebook, Twitter, Pinterest, and Instagram. The more personalized social media ads are to drive relevant traffic and increase the conversion rate.
Mobile App Dominance
By some estimates, the number of mobile users worldwide is more than 1.2 billion. You can be surprised to know that more than 50% of all pay-per-click conversions reportedly come from mobile devices.
Facing this reality, we should admit that nearly everyone receives emails, checks social media accounts, and purchases items using a mobile device. So the potential of mobile advertising in 2020 is still enormous and you should definitely invest in it.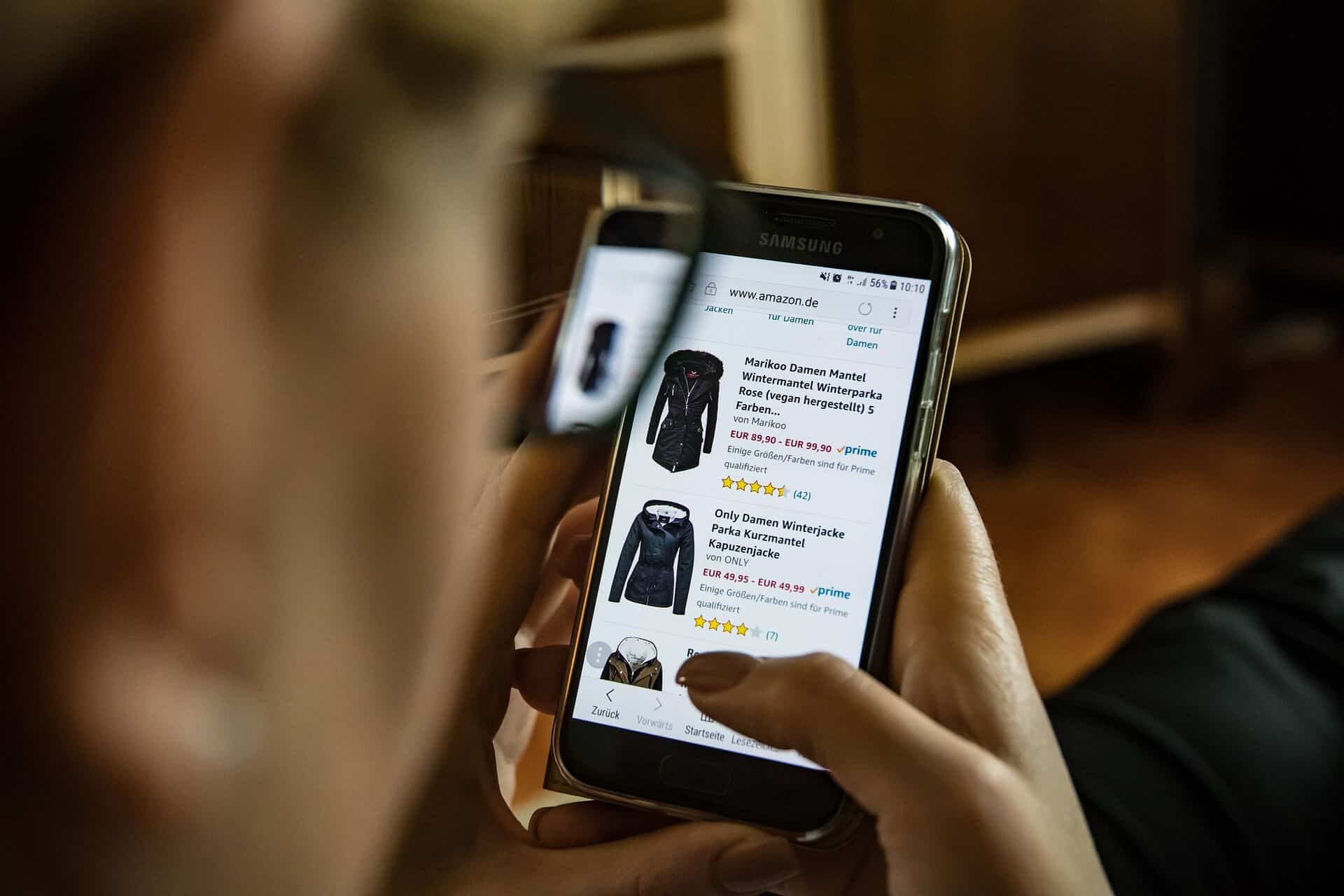 According to SearchEngineLand, about 60% of all Google searches are from mobile devices. For years, marketers have been working on mobile site optimization, responsive design, mobile friendliness, mobile applications and so on. Nowadays, it's even more profitable for every eCommerce business to have a mobile app rather than a mobile website as the users browse more products on mobile apps preferring it to the website.
Account-based Marketing
Another awaited marketing eCommerce trends to look forward to in 2020 is account-based marketing (ABM). It's gaining popularity for a good reason. It helps by identifying the possible customers that are the best fit for your product and study their interests, needs, challenges and pain points. Account-based marketers find it particularly useful for creating buyer personas.
ABM proves more effective because it permits you to focus on fewer and higher-value prospect targets. According to ITSMA, 87% of marketers say that ABM outperforms all other marketing investments in terms of marketing return on investment.
Video Content
The video will continue to be one of the most successful mediums of marketing in 2019. As you know, the average attention span of consumers is very short, and the majority of people would rather watch an online video than scroll and read an article.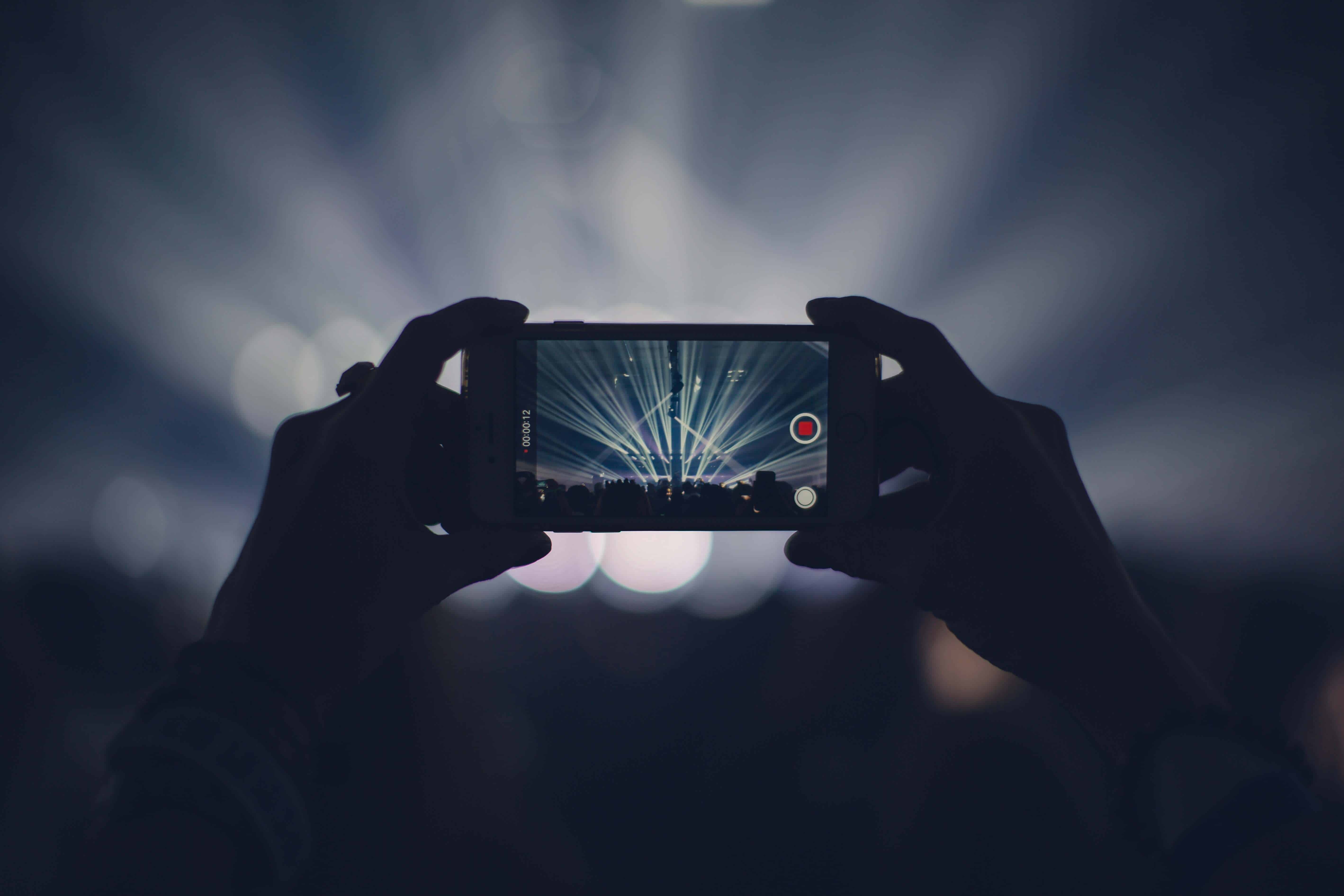 No doubt that video content will dominate the written one. As early as 2015 Cisco forecasted that video content would overtake all other forms of content by 2020 and exceed 80% of all Internet use.
Moreover, being a large factor in marketing, video is a great way to let people know about the advantages and special features of the products. It is a direct connection of engaged consumers to products and services. If you want to catch consumer attention then you will most likely use social media for this.
According to Hubspot, adding a video to an email boosts the click-through rate by a staggering 200–300%, and putting one on a landing page increases the conversion rate by 80%.
The important aspect of live video feeds going forward will be originality. Interactive video and imaginative video marketing that encourages user engagement will quickly outpace other mediums. And the brands that use video to engage and excite users will win. Creating high-production, short video clips that provide people with helpful information seems like the right way to go.
Reviews & Reputable Content
Last but not least piece of news on this list is that reputable content and product reviews are expected to replace standard ads in 2020! Can you imagine that?
Actually, it is quite expectable if you have already heard about influencer marketing. It's about using influential people for shaping potential customers' opinions about the products.
Influencer content may be given in the form of testimonial advertising where an influencer plays the role of a potential buyer and expresses his unbiased opinion on the item.
Nielsen's Global Trust in Advertising marketing survey reports that referrals from friends and family members are the most trusted form of advertising. 83% of study participants said that they will completely or at least somewhat trust a word-of-mouth referral from someone in their inner circle.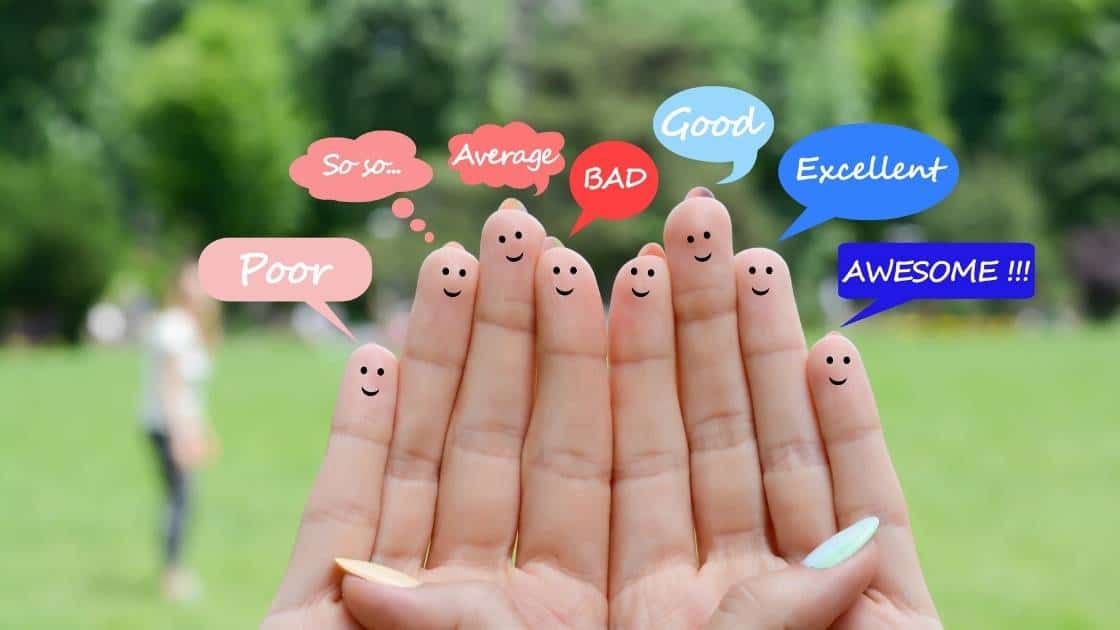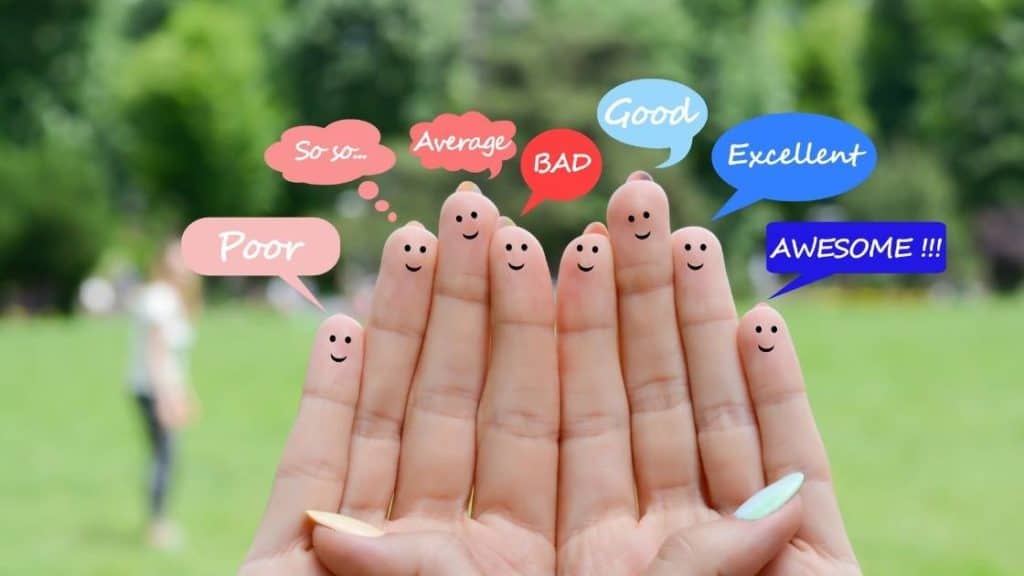 Another trusted form is branded websites providing digital users with useful information about the products. That's a popular kind of native advertising.
What is more, the study reports that consumer opinions posted online are also a trustworthy type of advertising with two-thirds of participants confirming they believe and make purchases based on online reviews, and customer testimonials.
Given all the above you should try to find influencer programs that could get you more customers and grow your brand awareness and consumer trust.
To sum up, many of these eCommerce marketing trends are not really new, but they all are expected to be heavily-effective in the coming year. Do prudent research to see what dynamics will work for your eCommerce industry and try to predict the probable evolution in marketing practices. If you want to remain competitive, you should pay attention and timely implement the marketing tendencies that will most probably resonate in your business.