6

min read
If you are looking for some killer tips on e-commerce marketing strategies, you have landed on the right page. We are going to provide you with some awesome master tricks that will take your marketing attempts to an all new level. Check out these guidelines and implement them for a wider and a lot more effective marketing strategy.
E-Commerce Platform Selection
When it comes to marketing for e-commerce, genuine marketing starts a lot before the traditional marketing efforts, even before the product is launched. The first step to market your product is to develop a product that is marketing friendly. So, choose a platform that is best fitted for the kind of e-commerce you have planned. Whether it is e-commerce for creative t-shirt design or an online medicine store, each business type has some typical requirement, when it comes to e-commerce platforms.
Wondering how to figure out which platforms will be best fitted for your kind of business? Ask for assistance from experts you may know. Participate in discussions on forums. Describe your business and the products or services you want to sell. Mention what features or technicalities you want in your e-commerce platform. There will be professionals who will guide you with the best suggestions.
Keyword Optimize All the Pages (Website)
You have to do massive and in-depth keyword research for all the pages of your e-commerce website. You have to be systematic about using keywords in various pages. You have to target specific keywords through the different pages of your website. Be it a homepage or the product pages, you must consider which keywords are the best suited for those pages. Make sure that the meta titles and the meta descriptions include the targeted keywords in a very systematic way so that all the pages are organically SEO friendly.
Google Shopping Optimization
Wondering what is Google shopping optimization? You must have noticed that when you search for a product on Google, you find results of that product being sold on e-commerce websites, while you expected that there will be information on that particular product. Those e-commerce websites manage to rank on top of the search engines as a result of the Google shipping optimization that they have been doing quite strategically.
Sometimes, you may have to spend some amount since most of these kinds of optimization take into account paid services. However, if you are dubious about spending money, let us assure you that spending money on Google ads do not go in waste if you are strategic about choosing the right products at the right time.
Search Engine Optimization
SEO is one of the most crucial factors for e-commerce to grow and make the desired number of sales. You have to optimize your home page and product pages and also the special offer pages, so that they gain more visibility. To increase their visibility on the search engines, it is necessary that they have a very impressive page ranking. To accomplish that, you have to create backlinks from other pages to the targeted pages.
There are multiple ways to create backlinks to your website. You can share guest posts with some related blogs that have good page rank to get a backlink to your page. You can also share news about your platform and get backlinks from online news portals. Internal linking strategy is also quite essential for your web pages to be optimized.
Social Media Marketing
Since your e-commerce is totally a consumer based business, the best ways to reach out to them is social media. When you have some exciting offers, or if you have got a new stock for the new season, social media can spread the words really fast. Besides, social media promotion has proved to be the most effective way for conversion. Facebook, Twitter, Instagram, TikTok, and Pinterest have done wonders in many instances, when it comes to increasing sales leads from social media pages.
SMS, Push Messages & WhatsApp
Marketing for e-commerce platforms has reached a new level with push message, WhatsApp and SMS marketing. Now that almost the entirety of your prospective customers uses smartphones, you can reach out to them through SMS, push messages and WhatsApp. Apart from the message that carries details about the products or the offers, you can also share links of the product pages or the offer pages, so that the customers can tap on the link and go directly to the
product page where they can purchase the products.
E-Mail Marketing
E-mail marketing is not as it was ten years ago. You now have the tools to make your e-mailers look immensely more attractive, and thereby, effective. Even the database that you can develop or purchase must be genuine. Besides, it must include relevant buyers. If your e-commerce platform provides t-shirts and creative t-shirt design, and if your e-mail database includes people who have been looking for things in the home or electronics categories, you are wasting your money. So, build an e-mail database of customers who are relevant to your type of business. Make sure that the subject lines are highly attractive so that the recipients are tempted to open the e-mails. You also have to take care of the quality of the design as well as the content of the e-mailer.
Use Google Ads
Google ads work wonders when it comes to doing marketing for your products for an immediate effect. Search engine optimization or social media marketing takes times. For Google ads, you may have to spend money, based on which keywords you are targeting in which parts of the country or the world. However, your investment in ads will pay you back. Your e-commerce platform will surely witness increased sale, bringing you a higher profit.
Facebook Ads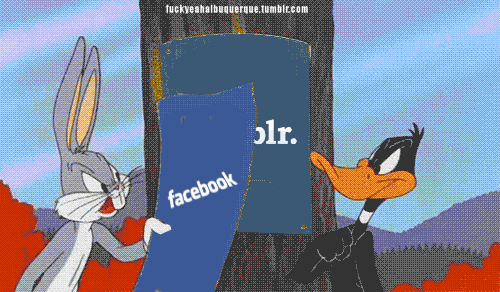 If you promote your products on Facebook through posts, it will reach out to a limited audience. However, if you run Facebook ads, you will reach out to innumerable people, and most of them are your target audience. Another benefit of Facebook ads is that it comes with a very effective CTA, due to which the customers can buy the products instantly. Even if you run carousals for the purpose of branding, that is going to increase your followers and sale by large numbers.
Video Marketing
Video marketing is one of the best ways of content marketing, which not only plays a significant role in branding for your e-commerce business but also increases direct sale. You can create vlogs which are in popular trends these days. Develop different ideas for a range of videos on every product or every category. Visual content always helps in marketing purposes, no matter if it is for e-commerce for t-shirt design and printing or for home supplies or fashion web stores.
So, Get Started Then
You have now learned all that it requires to do fabulously effective marketing for your e-commerce business. Start following these tips and make sure that all content you generate and use are completely genuine and plagiarism free. What are you waiting for? Get started now. A vast market is waiting for you. Reach out to them. Good Luck!
About the Author
Alice Jackson is a business consultant, blogger, social media enthusiast, online market analyst, amateur designer and an avid author at Designhill. She has written on several topics including social media marketing, SEO, content marketing, startup strategies and e-commerce. When she's not writing, she loves spending her time reading romantic novels, creating new t-shirt designs.