10

min read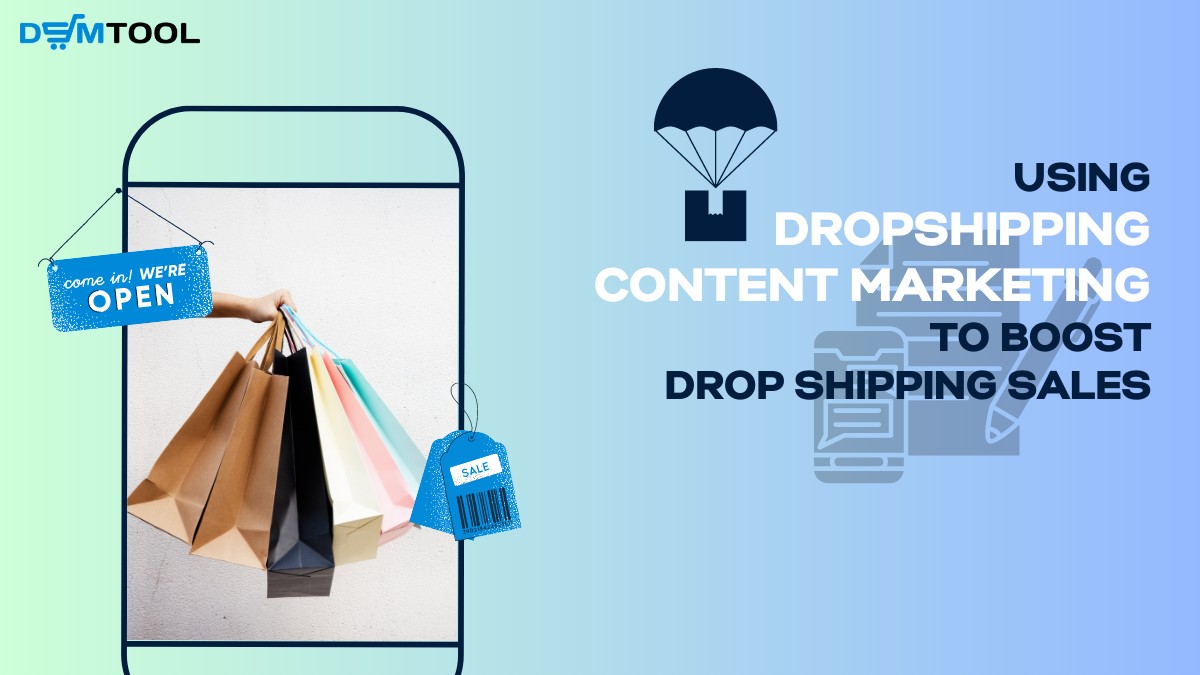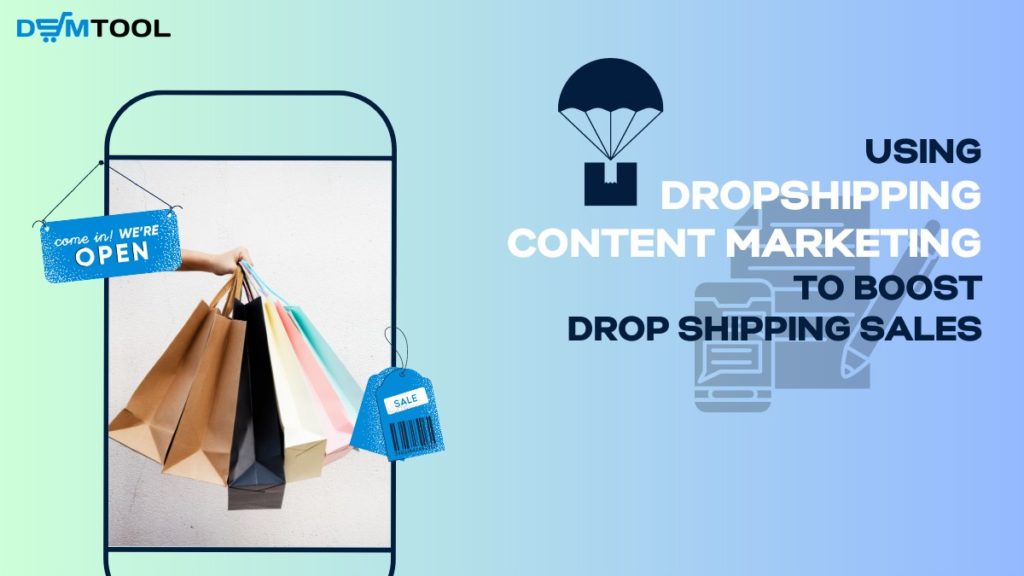 Running a successful dropshipping company can be one of the most rewarding and laid-back jobs in the world, but in today's competitive e-commerce market, you must employ effective strategies to attract customers and keep them coming back. In this article, we'll explore how dropshipping content marketing techniques can help you achieve these goals by boosting your search engine rankings and increasing customer loyalty.
To achieve success in dropshipping, it's essential to use a specific content marketing strategy tailored to your audience and niche. For example, you might focus on creating informative blog posts that answer common customer questions and develop engaging social media content that showcases your products and builds a community around your brand. By using these tactics and others like them, you can establish yourself as an authority in your industry and develop a loyal following of customers who trust and value your brand.
By utilizing the power of content marketing for dropshipping, you can take your eCommerce business to the next level and build a sustainable source of income that allows you to enjoy the freedom and flexibility of being your own boss. So don't wait any longer – start exploring the possibilities of dropshipping content marketing today!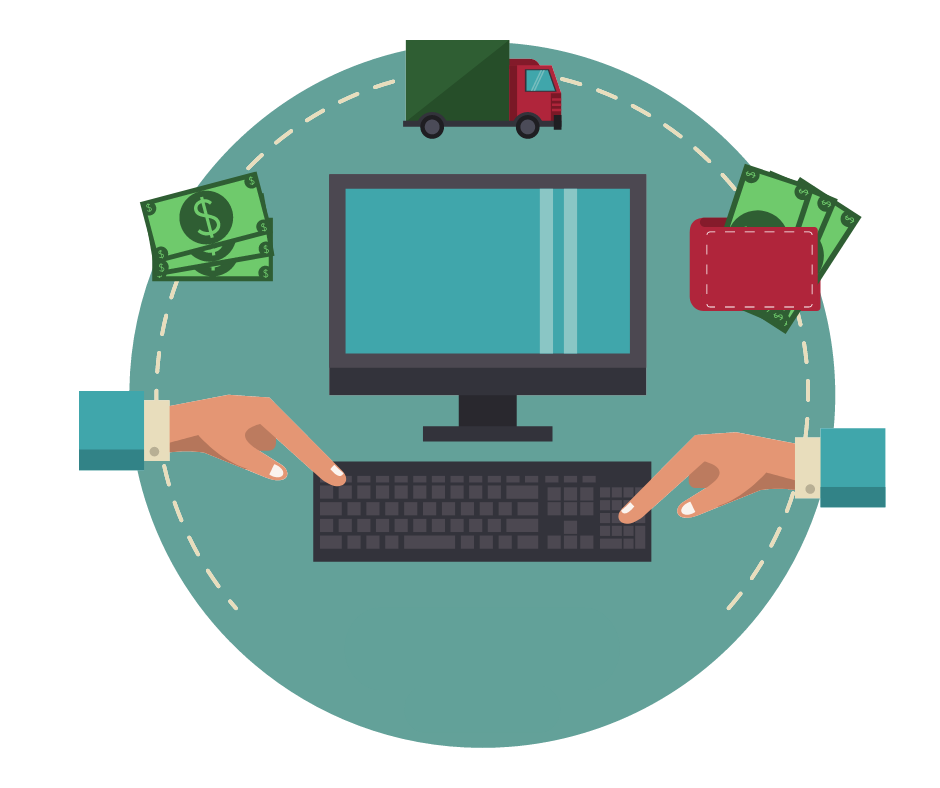 Not yet making money online?
Start your own dropshipping business. Sign up for a free trial of DSM Tool and we'll help you get started. Today is the day.
How To Boost Sales With Dropshipping

Content Marketing?
So, how to boost your sales with content marketing for dropshipping? Here are a few key steps for beginners:
Write Amazing Dropshipping Content
The first and perhaps most obvious point on this list is to write super-impactful content on your product page or website that customers will want to read. Whether you're dropshipping clothing or technology, a well-kept product description or a blog post linking to the product is a great way to bring in new customers and encourage them to return in the future.
To do that, you will have to find content ideas that are likely to outperform your average performance. You can use a dropshipping content ideas finder for social media posts or find out what is the best-performing content of your competitors and use it as an inspiration. For example, here are the TOP 45+ Instagram Post Ideas For Business.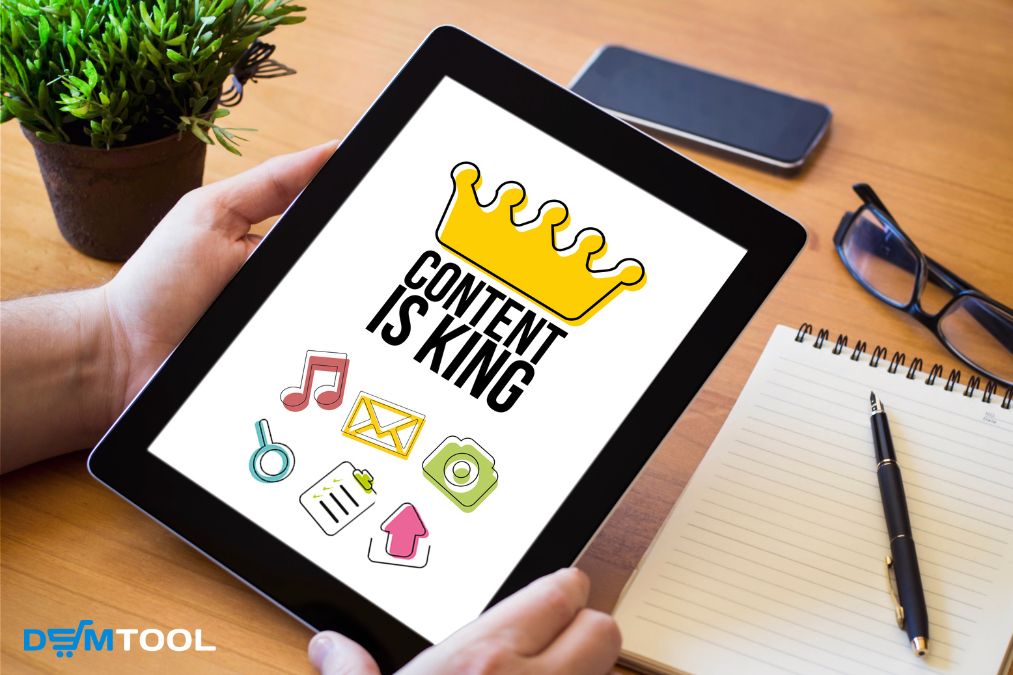 One of the biggest benefits of content marketing for dropshipping is positioning yourself as an authority figure in your niche. Write product reviews, tutorials, and other high-quality material on the products you sell to attract traffic – potential customers will naturally flock as you rank on search engines like Google and Bing. And the more dropshipping content you produce, the better you rank for competitive terms.
If you do not know where to begin, take some of your most popular products and re-write their description or consider writing about them on your blog. You could talk about their qualities or review and compare them to other products on the market.
The key to a successful content marketing strategy is consistency. There's no point in writing a blog post once a month or re-write one of the many item descriptions you have and expecting to drive thousands of new visitors to your website or the product page.
Create a content marketing schedule and have posts ready to go out as often as possible; you could even accelerate your dropshipping business with outsourcing by hiring a content writer or working with a marketing agency to ensure that your blog is up-to-date with content that will rank high and bring in new visitors.
Fill Out Your Product Pages With Content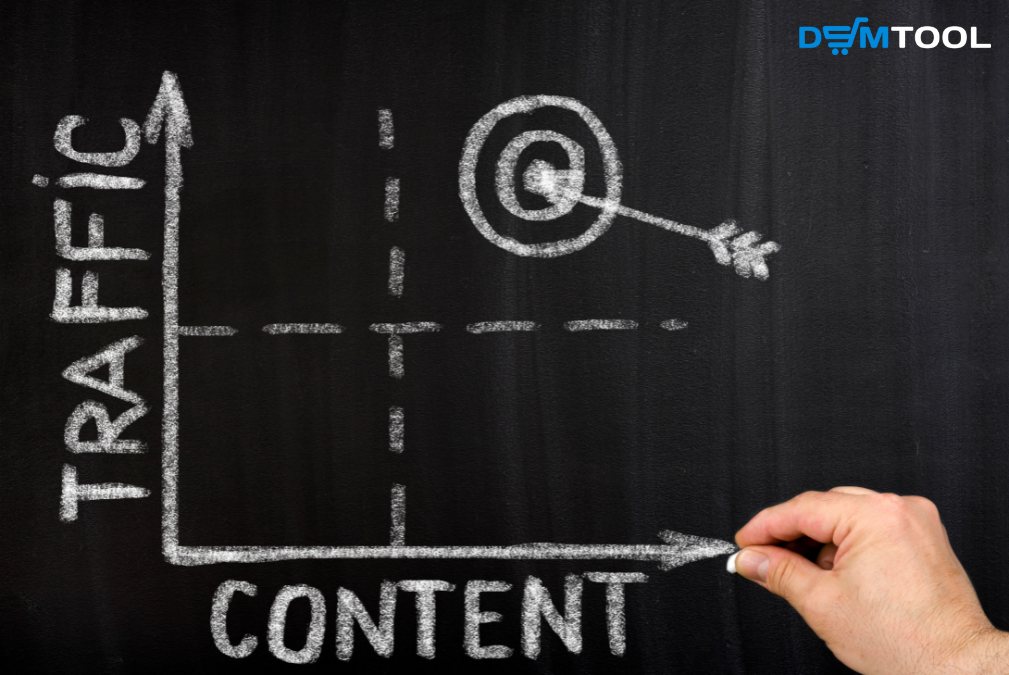 Simply put, the more content you have on your product pages, the more likely they are to rank on search engines. Research shows that the average page ranked first on Google has more than 2,400 words of text, so if you can take the time to create powerful descriptions for your products, you are likely to rank ahead of other dropshipping companies that do not include text.
Keeping your content unique is also important. If you have five similar products listed on your website, then you should create five separate product descriptions to avoid being penalized by Google for content duplication. The same goes for duplicate content generally – don't copy the manufacturer's description word-for-word, as it hearts your eCommerce SEO – you won't rank ahead of them.
Build Loyalty Through Email Marketing
An email marketing campaign is another great way to use dropshipping content to boost your sales and customer loyalty. Write valuable, informative content on a regular basis, persuade customers to sign up for your mailing list through calls to action, and you will be able to send them updates via your newsletter.
The chances are that you already have a mailing list for your customers, but are you creating the right content that encourages repeating orders and increases brand awareness? Try not to make your emails too sales-focused – instead, be a "helping hand" and offer tips and advice that your customers will want to share with friends. Over time, they'll be more likely to remember you than a competitor when they're ready to buy a new product.
You can use email marketing to bring customers back to your store; here is a guide on how to send such an email using MailChimp:
Guest Blog On Relevant Websites
Guest blogging is one of the best ways to increase brand awareness and put your business in front of potential new customers. If running a fashion dropshipping business, for example, getting featured on one of the leading fashion blogs in your niche could be a huge deal.
However, start by writing content for your own website to hone your skills in content marketing and prove your worth as a writer. While it may be tempting to jump into guest blogging right away, it is best to get some practice first. Writing high-quality content takes time and effort, and you want to ensure you deliver value to your readers before seeking opportunities. You can also employ a content marketing agency, but not all dropshipping beginners can afford it.
And while nowadays there are tools like AI to assist with content creation, it is vital to remember that the output may not be perfect. Be sure to check and proofread the results before publishing.
When you're ready, you can start to pitch your ideas to relevant blogs in your niche and see whether or not they'd like you to contribute.
When you're pitching guest posts to blogs, make sure you start small. Obviously, a leading fashion magazine like Elle or Vogue isn't going to accept content from a startup dropshipping company without some payment, so think in different ways and look for smaller, more impactful blogs to find guest placements. If your products target plus-sized women, for example, start by reaching out to new plus-size bloggers with smaller audiences at the beginning.
Influencer marketing is another great content marketing technique that involves you sending free samples of your products to influencers with big online followings. The chances are they'll mention your company in a social media post or on their blog, but there's no guarantee. Also, promoting your business this way can be expensive – especially for startups.
There is no better way to show an example of guest blogging other than this post itself, where we here in Dropship Academy are hosting Max Green (see "about the author" below) for a… guest blog!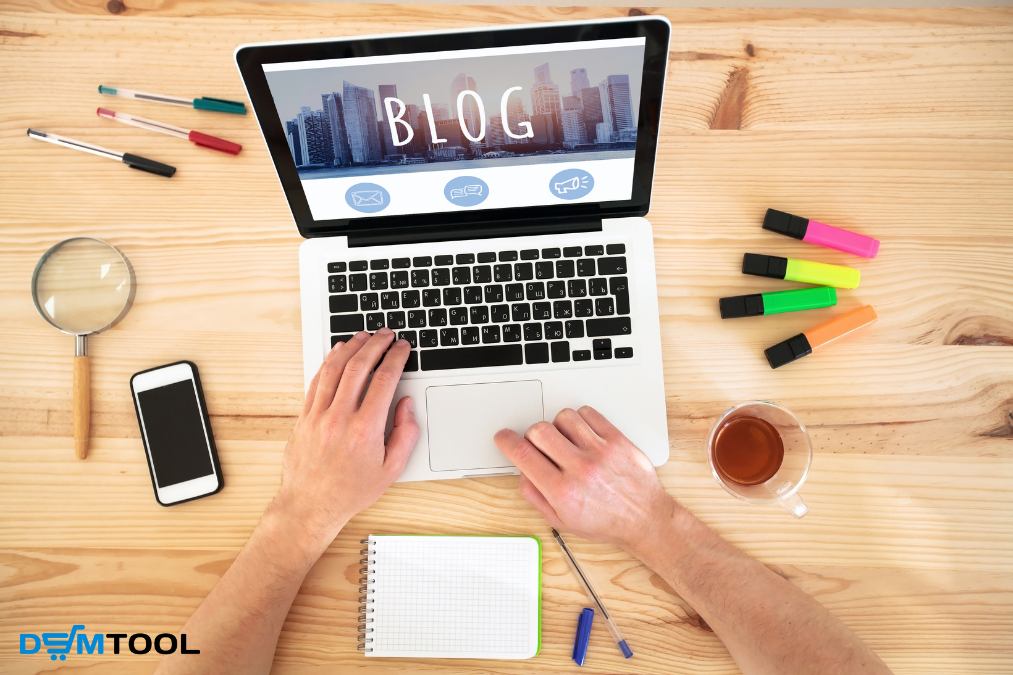 Accept Product Reviews
According to research by Bright Local, 88% of consumers trust online reviews as much as personal recommendations. That is why accepting product reviews and featuring them on your website as part of content marketing for business is a great idea. You can even turn your product reviews into case studies and round-ups when running out of ideas for new blog posts.
As we've already mentioned, the more dropshipping content you have on your product pages, the more search engines have to crawl, and the more likely they'll be to rank you high.
By asking customers to review your products and featuring them on your pages, you can increase trust levels, persuade would-be buyers to add items to their cart, and bulk up the word count on your pages. And the best part is that you can vet reviews before publishing them.
However, you should ensure that you are fair and ethical with reviews featured on your website. Avoid fake reviews at all costs, as they are illegal in many countries, and show a mix of positive and negative reviews on your pages so that your customers can make an informed decision. In fact, 30% of consumers assume online reviews are fake when there are no negative reviews, so a fair balance of the two makes the most sense.
For example, eBay sellers can capture a screenshot of your previous positive feedback and add it to your product description as part of your template.
For non-eBay sellers, there are many services to enhance the user experience for your website using reviews such as Yotpo.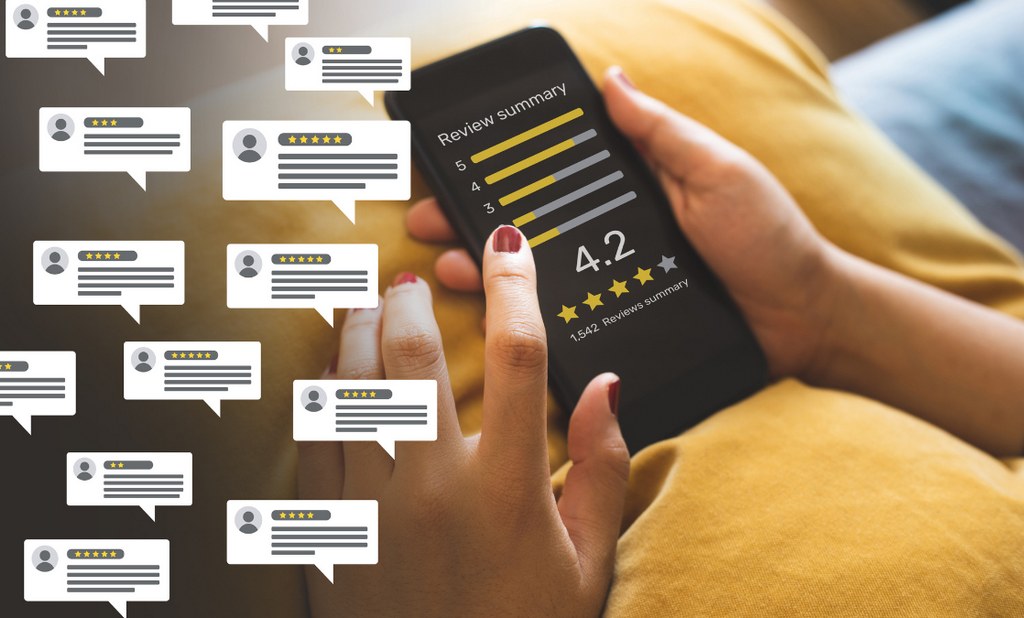 Wrapping Up
With so much competition in the e-commerce arena, you must work hard to stand out and attract customers to your website. Dropshipping content marketing is one of the best ways to do that, as it allows you to build a personality for your brand and encourage customers to share your content with their friends and social audiences. Experiment with the techniques you learned in today's blog, and see which is the most effective for your business.
Good luck!
About the Author: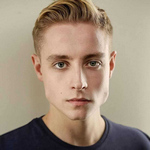 Max Greene is the Managing Director of Muffin Marketing, a marketing agency specializing in content marketing, social media marketing, and search engine optimization.