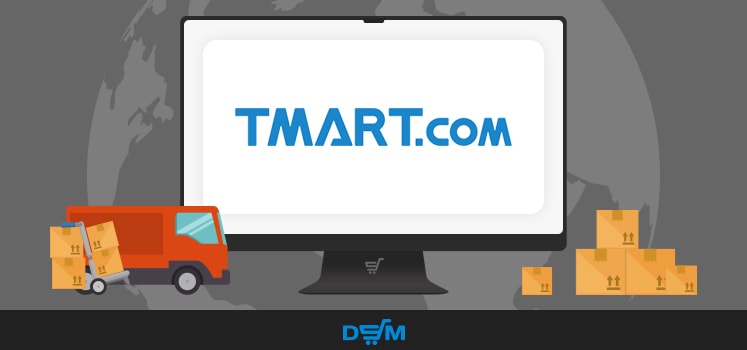 Tmart is a dropshipping-friendly supplier and an online marketplace founded in January 2011 and its headquarters are located in Hong Kong. They have warehouses located all over the world and their biggest are in the US, UK, and obviously in Hong Kong. And now, it is also a new supplier integrated with DSM Tool. We will help you to understand how to dropship from Tmart. 
In this article you will learn:
1. Why should you dropship from Tmart
2. Tmart dropshipping program benefits
3. How to apply to Tmart drop shipping program
4. Sections at Tmart that offers interesting drop shipping products
5. Understanding Tmart Shipping, Payment and Returns policies
6. What should I expect from Tmart customer service?
7. Cashback websites that Tmart work with
8. How to dropship from Tmart using DSM Tool
Is Tmart Gone?
Yes. Unfortunately, Tmart, one of the Chinese eCommerce platforms, was closed. Despite the lack of information about the reasons for it, the fact is that the Tmart site doesn't work anymore. Therefore, you can consider other dropshipping suppliers to work with.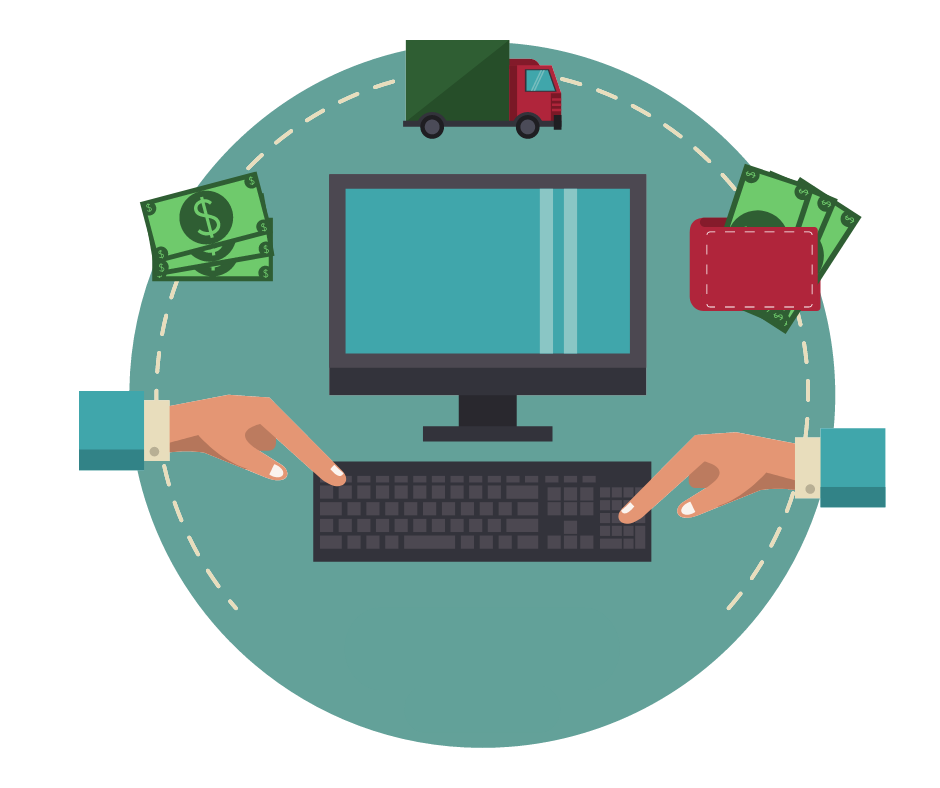 Not yet making money online?
Start your own dropshipping business. Sign up for a free trial of DSM Tool and we'll help you get started. Today is the day.
Why Should You Dropship from Tmart
Should you dropship from Tmart? If you compare Tmart to Banggood and GearBest, which we previously featured, it is still climbing on its way up with tight competition and it shows good numbers based on its ranking. Below you can see the Tmart website's global ranking growing (in green), its rank under the Shopping category is 216.
What makes Tmart such a great opportunity is the fact that on one hand, it is growing, which symbolizes a good quality of products and customer services. On the other hand, it is still relatively small remaining it unknown to most buyers (and sellers!).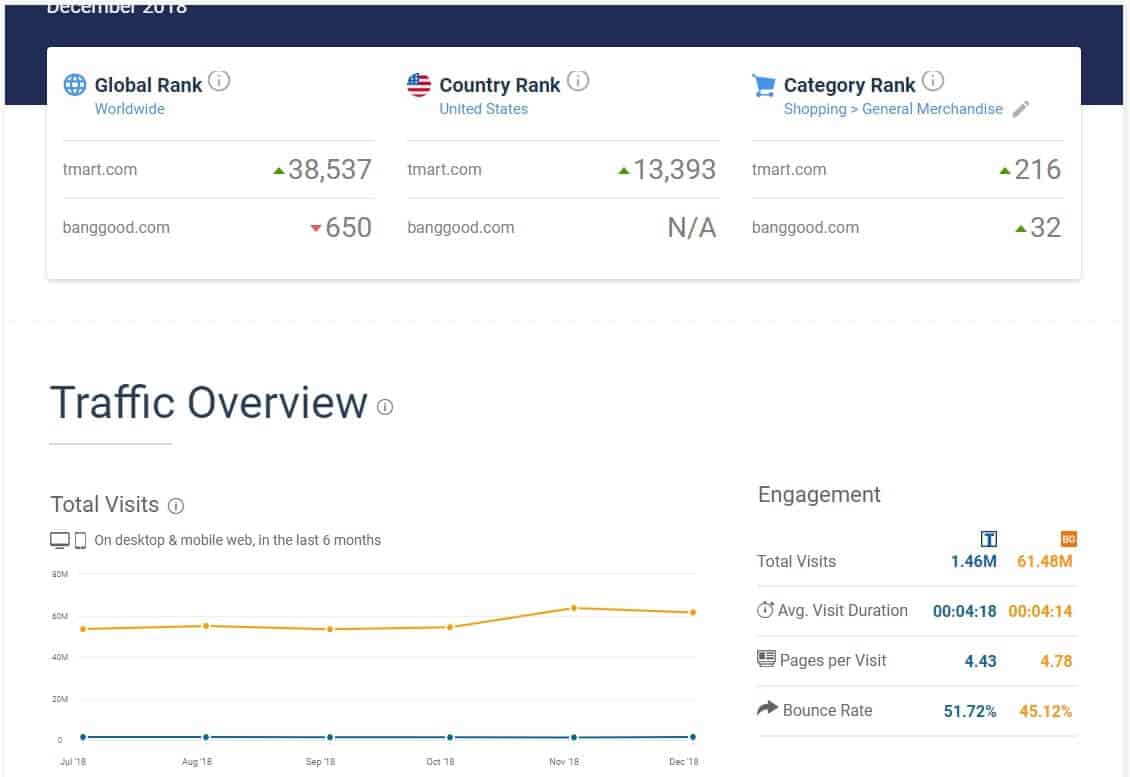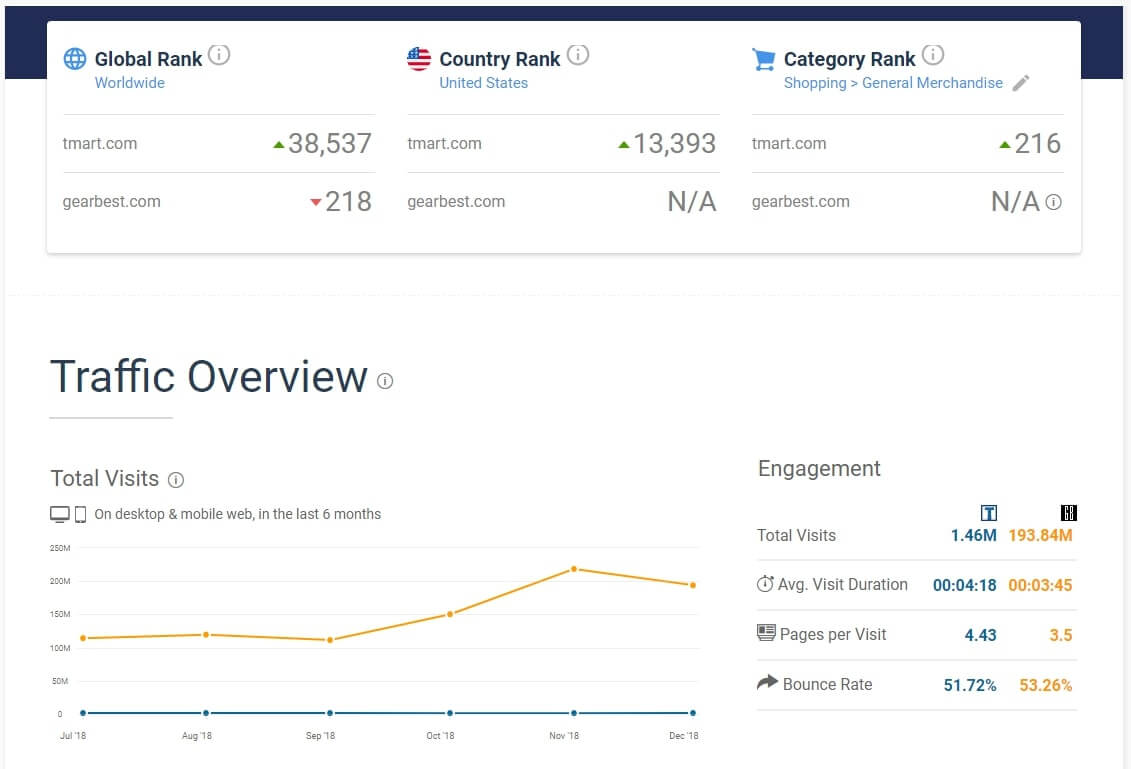 Prices on Tmart in comparison to Aliexpress and Amazon
Price is one of the most important aspects that you should consider in picking a good supplier for your store. Let us try to have a comparison between Tmart and other popular suppliers. We've done research comparing products on Tmart to products on Amazon and Aliexpress, See the screenshots below:
Tmart vs. Amazon
According to Resellerratings.com pricing ranking, Tmart is far cheaper than Amazon as a supplier, which makes it a great drop shipping opportunity. The image below this time shows that Amazon has a rating of 3.7 while 7.9 for Tmart, which means that Amazon has a low rating of satisfaction based on the price of the product.

The images below show that Tmart has a huge advantage over Amazon in price. The price for a thermometer is only $10.99 in Tmart while on Amazon it is $29.80. It is important to note that obviously, Amazon's shipping time would be much shorter, yet for price seekers – this is a great opportunity.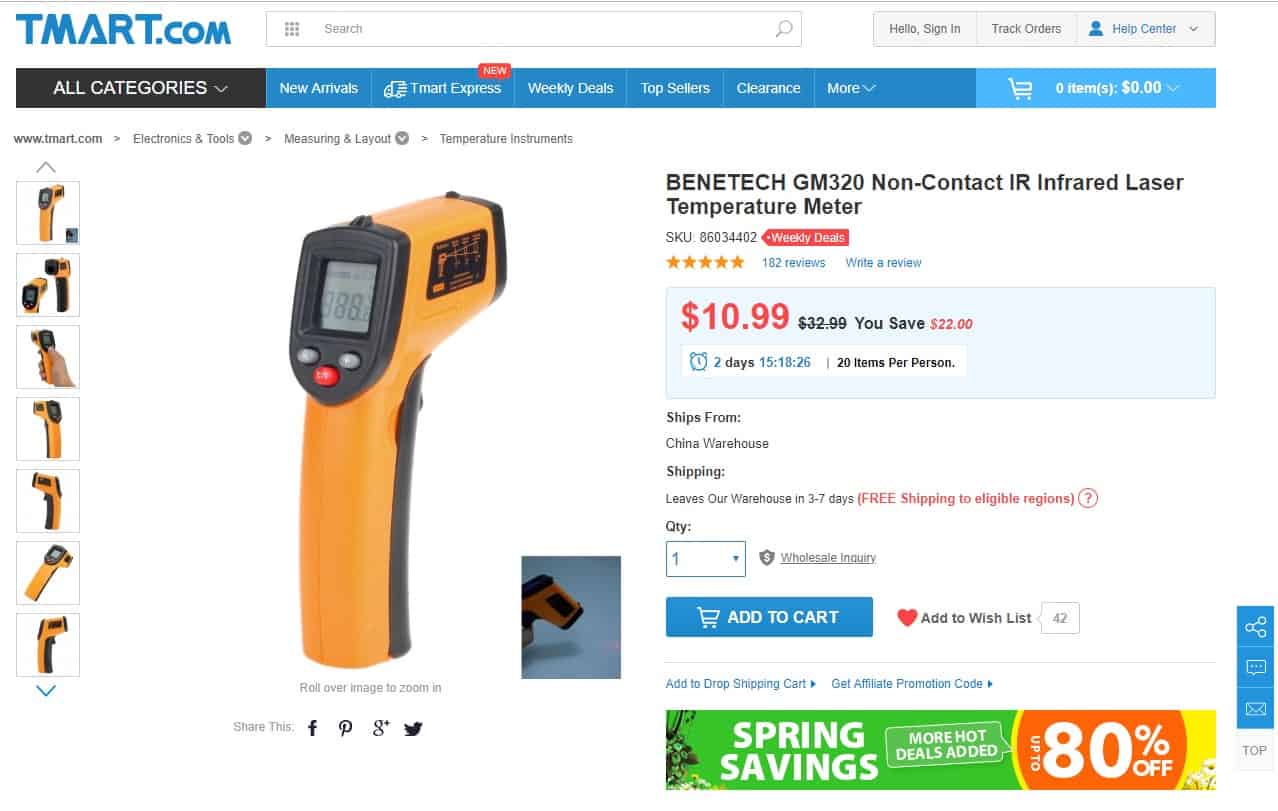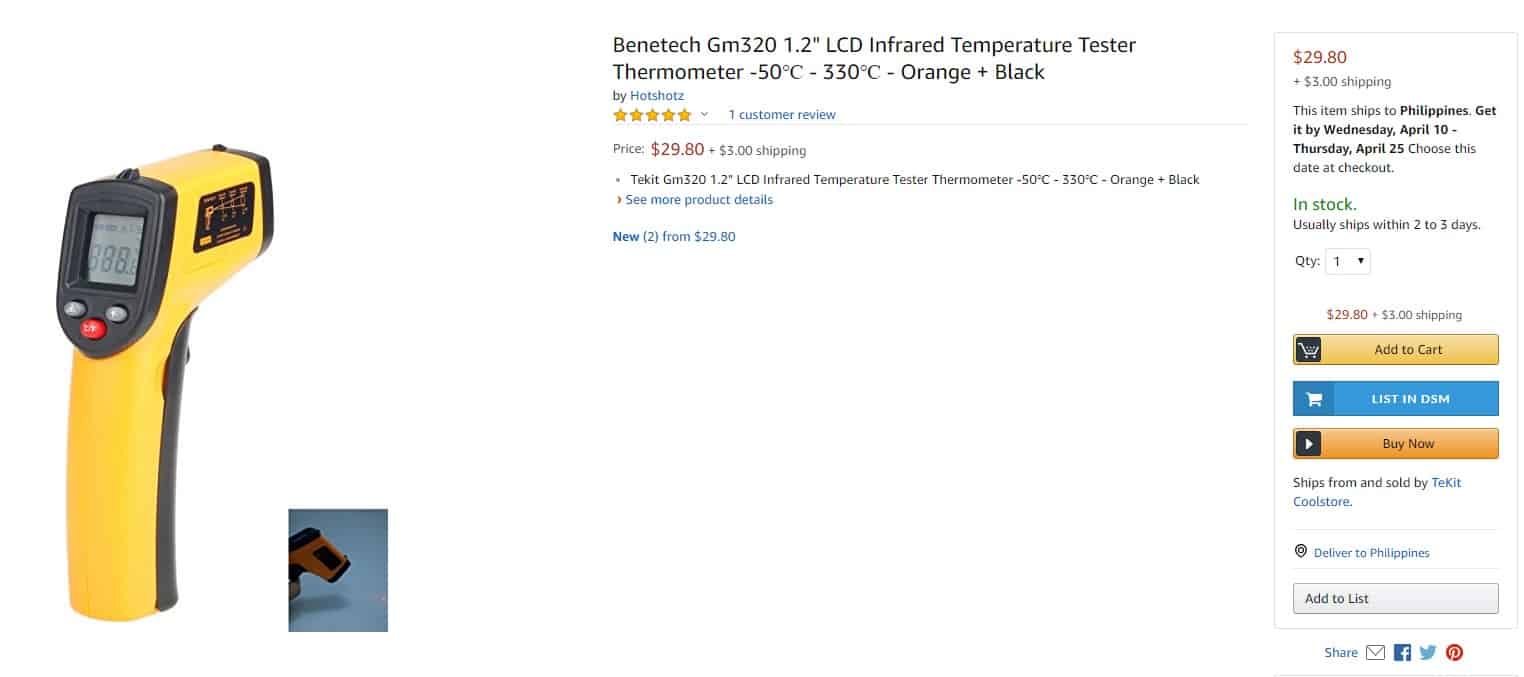 Tmart vs. AliExpress
According to ResellerRatings website that compares marketplaces, AliExpress has a slight advantage if we will talk about price on the same item. On the image below, it shows that AliExpress has a rating of 9 while 7.9 for Tmart, this means that AliExpress has a high rating of satisfaction based on the price of the product.

We ran our own research and we found out that there are items that are cheap and at the same time unique that you cannot found in AliExpress. This is a great advantage to you as a seller, that you can offer low prices and your item is not the same as other sellers have. See the sample below: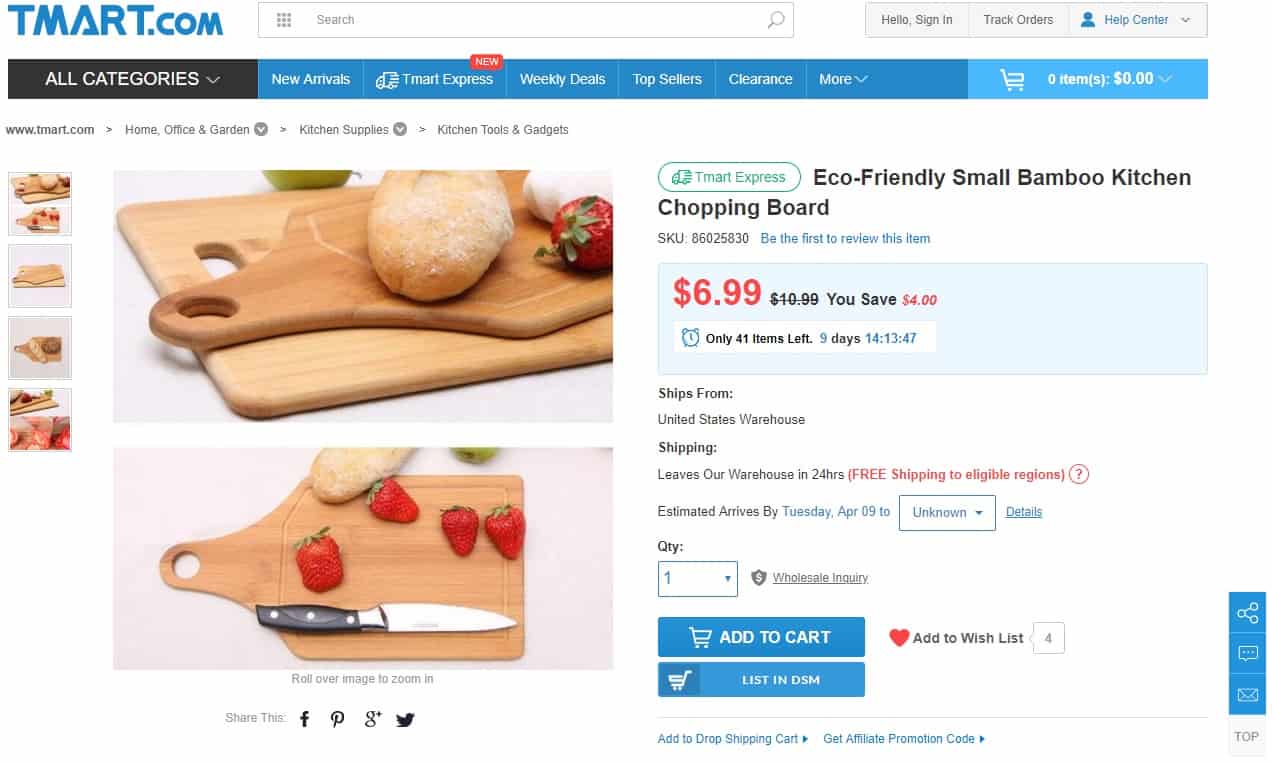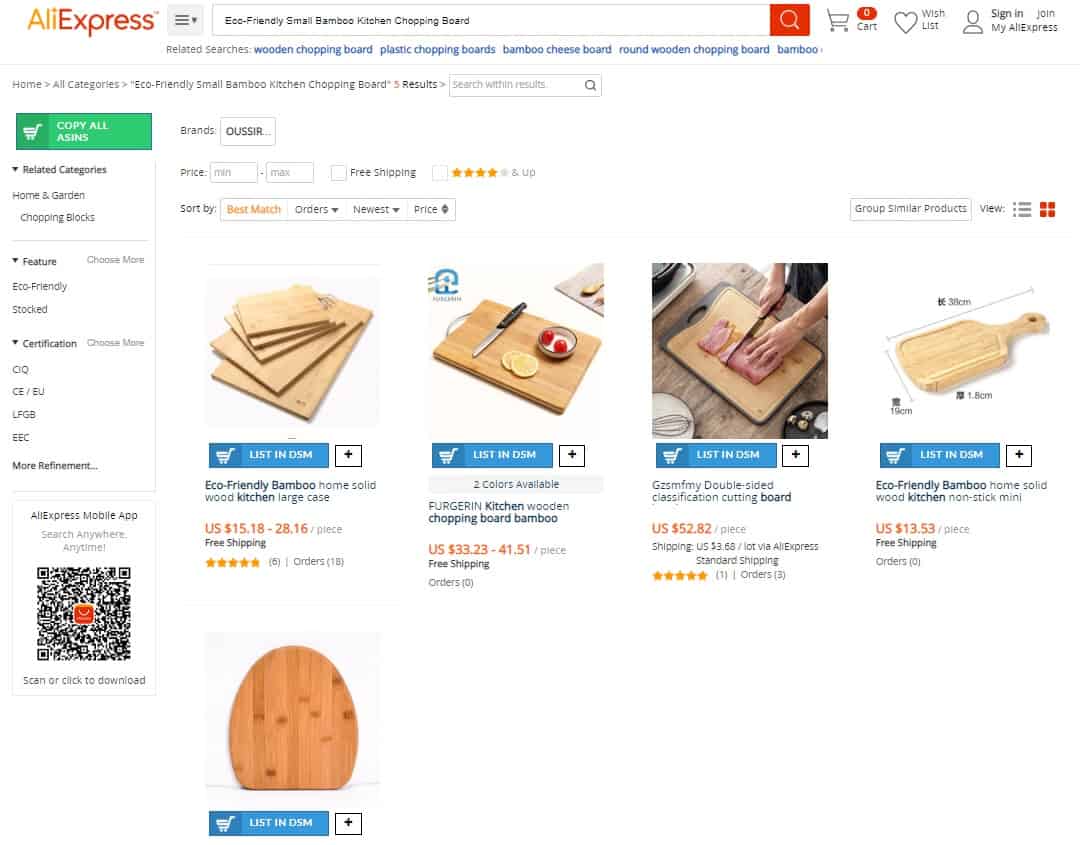 On the example above, you can see that an item found in Tmart cannot be found in AliExpress and the price is way cheaper in Tmart in comparison to ANY similar item on AliExpress.
Dropship from Tmart as it has a program for drop shipping sellers!
Tmart is a legitimate drop shipping supplier which is highly relevant for eBay sellers in particular since eBay released its eBay dropshipping policy. The reason for that being that Tmart is the direct supplier who ships the products from a single warehouse. No item location policy issues! It offers blank-boxes shipment so no Amazon boxes when you purchase from eBay and there is more…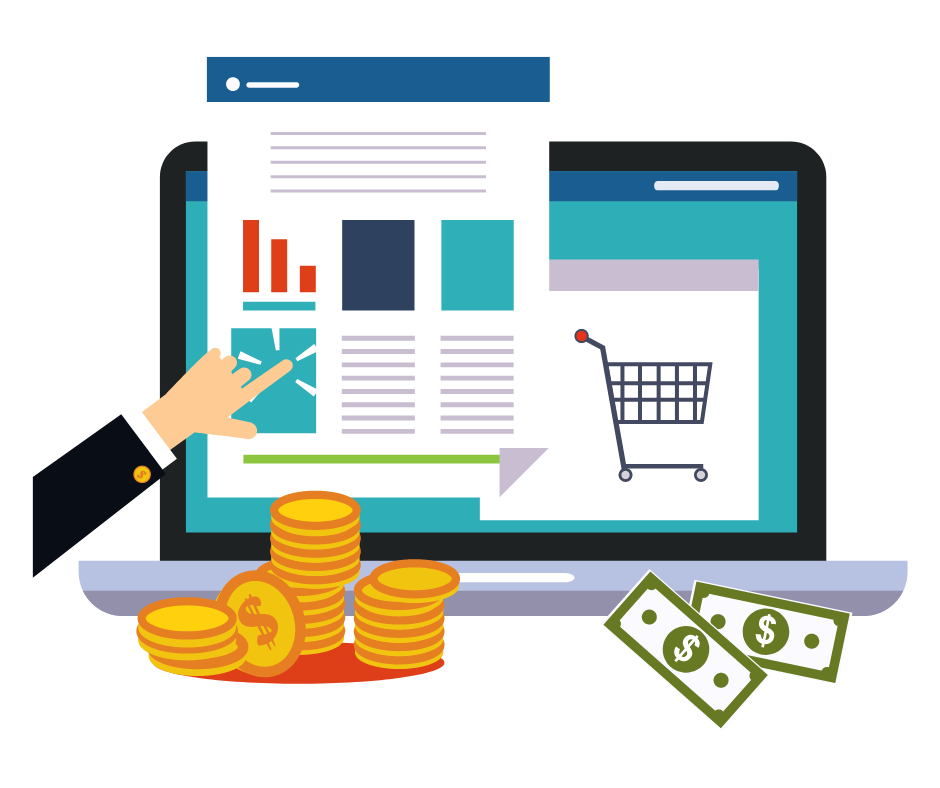 Don't wait for the profits, make them!
Start a profitable dropshipping business with DSM Tool. Get a free course and a free trial of the software.
Tmart drop shipping center
After registering to the Tmart drop shipping program (more on that later in this article) most of your interaction with the Tmart website will be done via the Drop Shipping Center. Placing orders, setting monthly deal discounts and following your honor-rank will be done in one place,
You can find the links to all of the pages of the drop shipping center at the top menu of Tmart website, all the way to the left under the menu item called "DROPSHIPPING"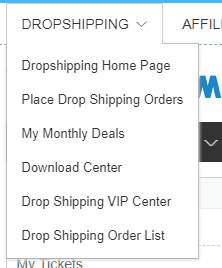 How to place a drop shipping order on Tmart with blank packages
There are two reasons for you to place an order on Tmart using its dropshipping center. First, your order will count for your dropshipping honor-rank which will be explained later in this article. Second, being a drop shipping friendly supplier, Tmart sends the package without its logo.
Under the page "Place a drop shipping order" there is an order processing. In it the process might be different than what you're used to: first you have to enter the buyer's address and only then choose what product to send them.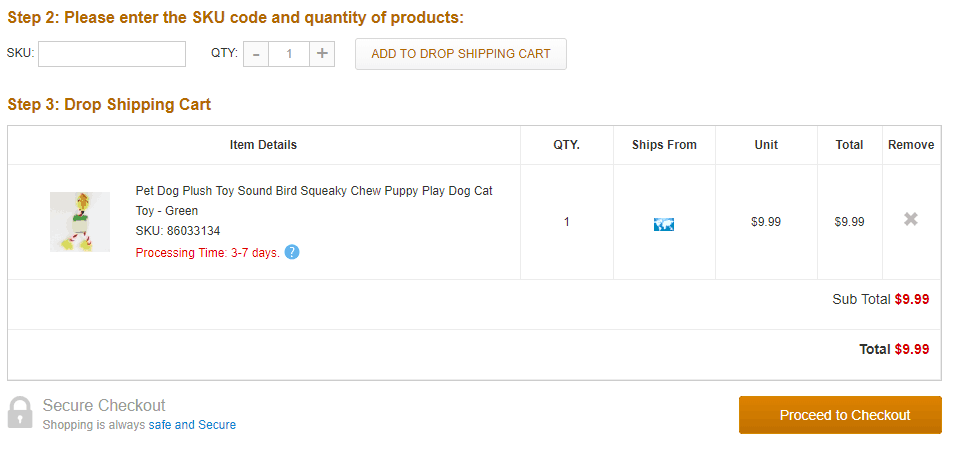 As you can see in the picture above, you are required to enter the product SKU in order to add it to the order and only then you can proceed to checkout. The product SKU is easily located on the product page, here is an example for the SKU location on the product page of the product in the example above

Placing a dropshipping order ensures your buyer will receive the package 100% dropshipping friendly, with no Tmart logo on the package.
Fast shipping from Tmart U.S warehouse
What's the shipping period if dropshiping from Tmart? According to Tmart website, 90% of its products sold to US customers could be shipped from the US warehouse of Tmart, providing a 1-3 days shipping. This is a great deal for drop shippers that can try to compete not only with US suppliers' pricing but also with the delivery time of those suppliers.

The more you sell, the less you pay!
When you dropship from Tmart using its dropshipping program your sales are being accumulated and counted. Then, the more you sell, the higher the discount you can get. there are two types of discounts per volume Tmart offers:
Volume discount – your account get an "honor ranking" according to your selling volume, you start at the honor-rank "Preliminary" ($0-$30 per month) which gives you no discount, but once you sold $30 you are already eligible for the "Advance" honor which will give you 1.5% discount on every purchase you make while you're holding that honor rank.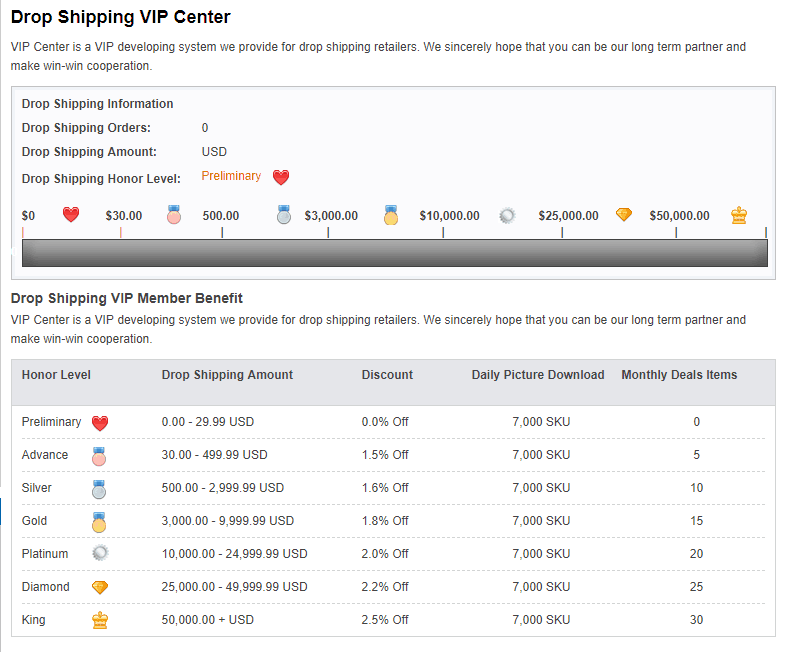 Monthly Deals Products – Each ranking allows you to choose a certain amount of products and apply for a 10% discount on those products. You can send Tmart team the SKU of those items and the discount will be applied when you place orders for those items. The monthly deals could be adjusted at any point of time by re-applying, otherwise – the same products will stay discounted month after month.

This is actually amazing news! Think about it, if you managed to sell a product that others did not manage to sell and you're applying to get a 10% discount for that product – you are going to increase your profitability for every new sale you made for that product, which is already a best-seller of yours!
Not sure what products to apply with? Tmart has a monthly deals section where they offer products for the 10% discount themselves, no application required. It is under Dropshipping -> My Monthly Deals. It is only available once you are eligible for discounted deals.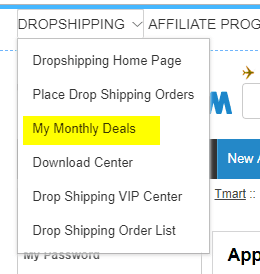 Want to dropship from Tmart? Follow simple steps to apply to Tmart dropshipping program!
Signing up for the Tmart dropshipping program is simple. We have also created a step by step guide which you can follow below:
1. Go to Tmart.com.
2. On the left-hand side of the site, you will see the word "DROPSHIPPING", click on it and select "Dropshipping Home Page".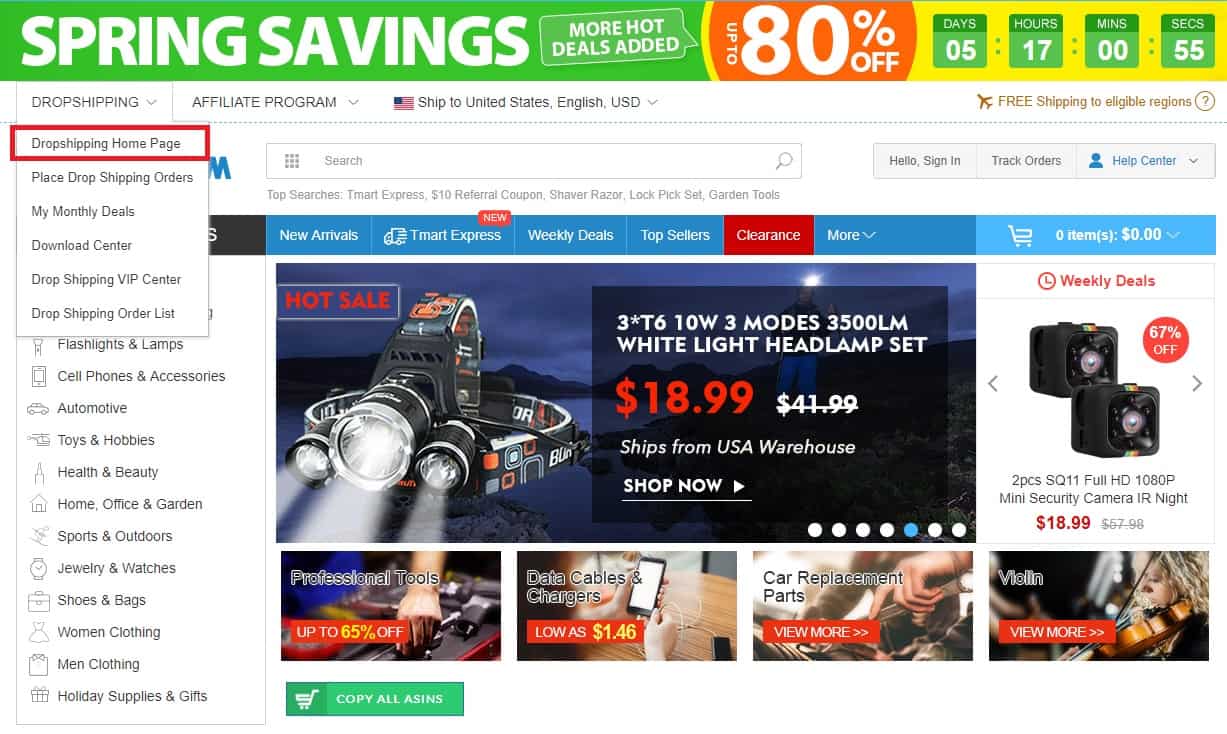 3. On Tmart's dropshipping homepage, click "Join as a DropShipping Client".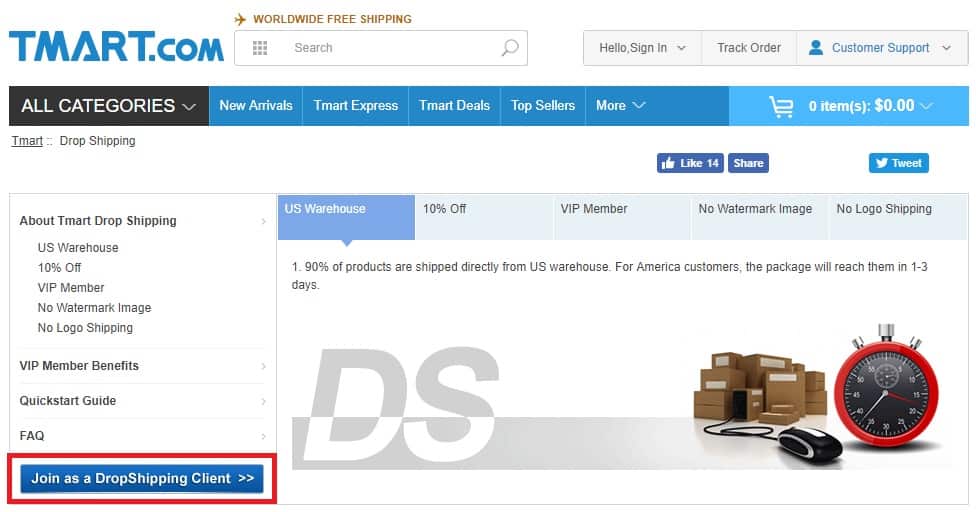 4. Provide the necessary information on Tmart's dropshipping program sign-up form then click on the "Submit" button below.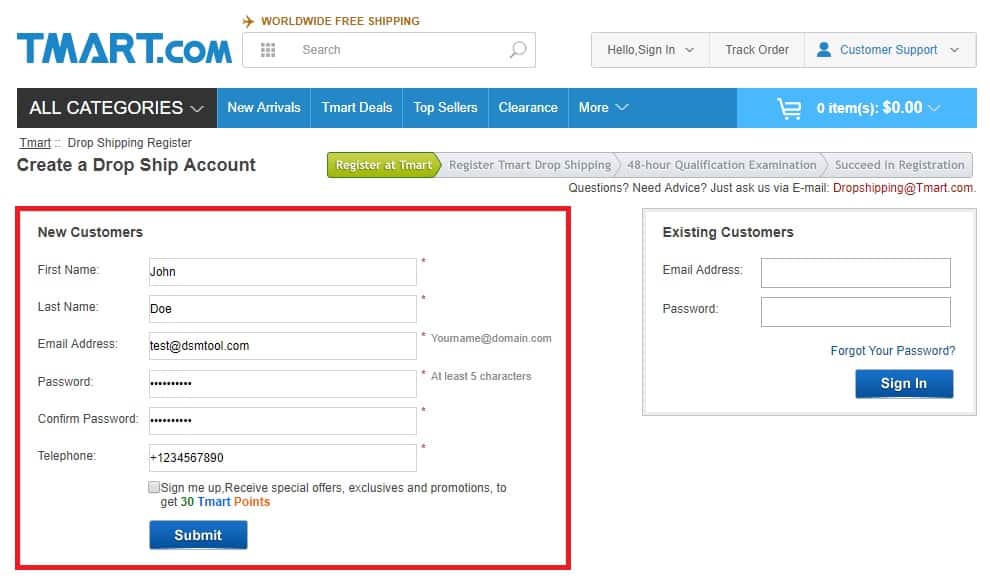 5. Provide the link of your store, phone number (you can use the same phone number that you used to sign-up), and the information about your store then click "Register".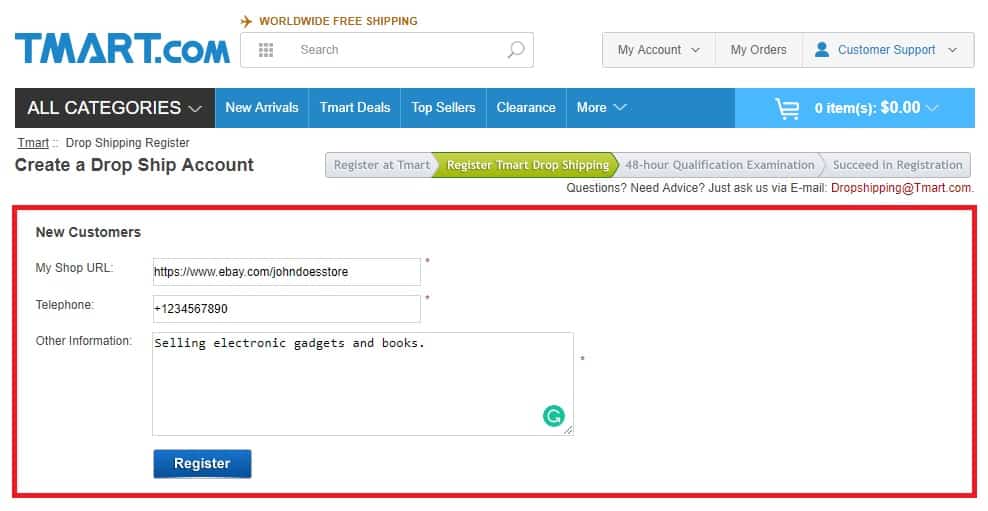 6. You need to verify your account to ensure its security, click the "Click here" to send a verification email.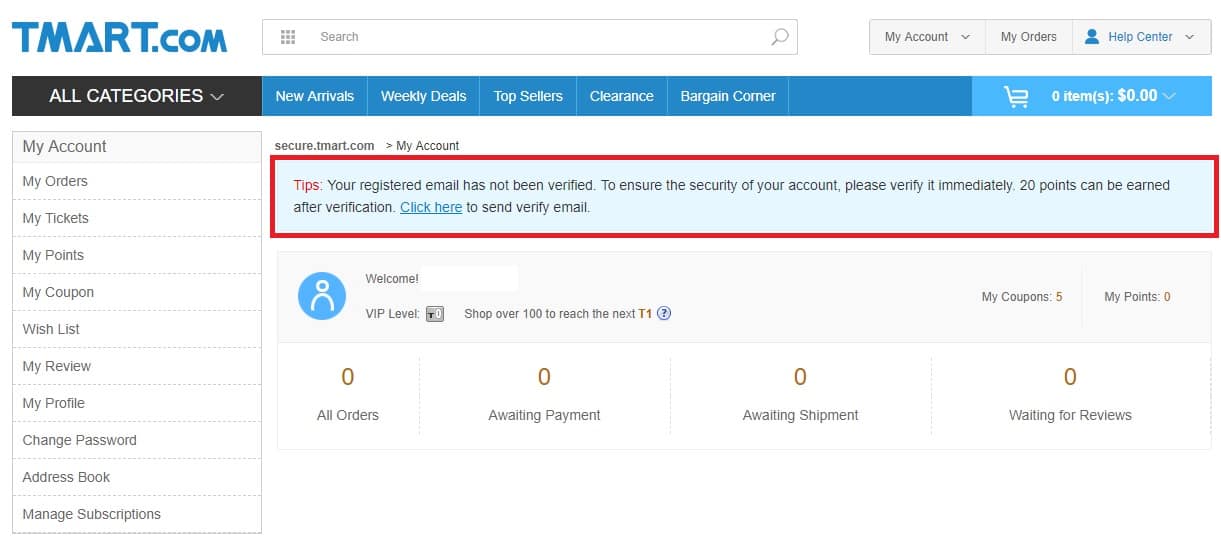 7. Click "Verify your Email Address" to complete the registration process.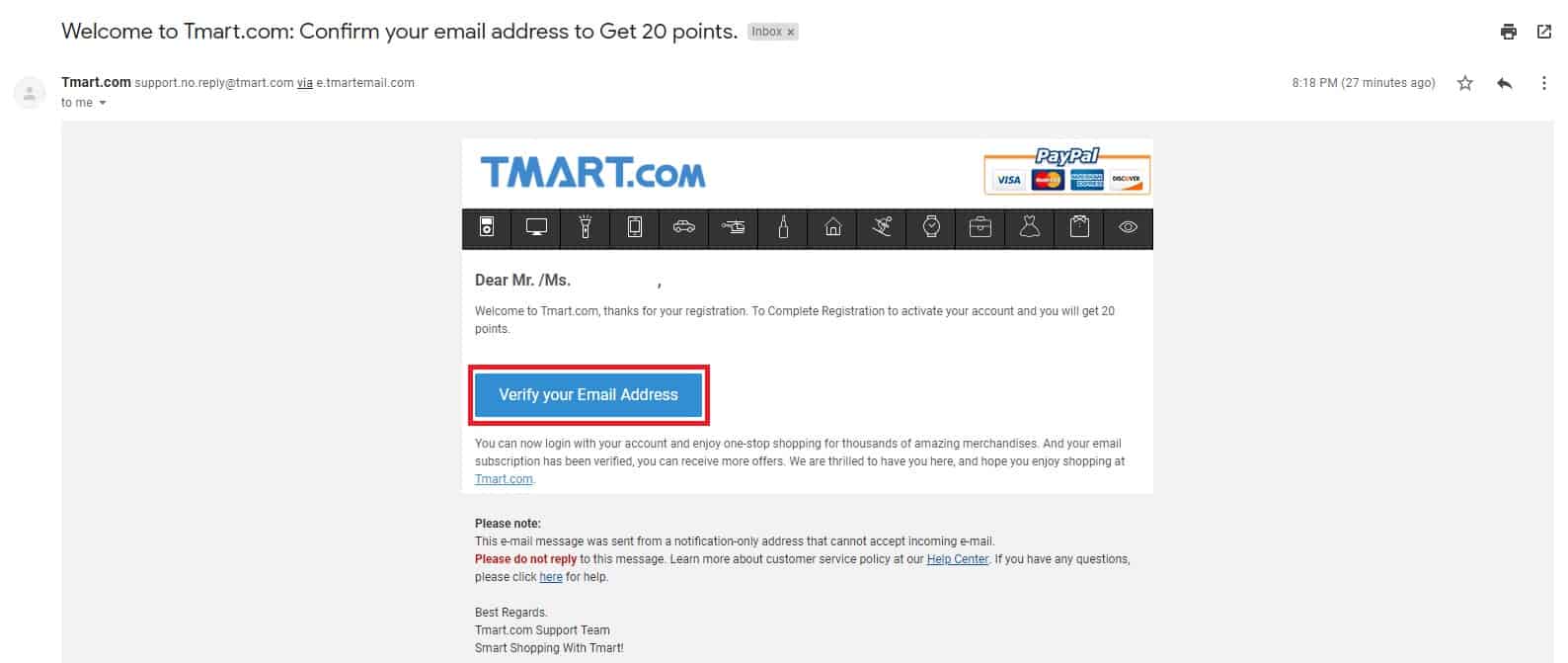 8. Congratulations! You are a member of the dropshipping program of Tmart and you can dropship from Tmart now.

Dropshipping opportunities: special sections on Tmart
What you need to know while dropshiping from Tmart? It is always a question whenever that you are starting a drop shipping business is where and how to find the best selling items to sell, well, Tmart has that answer for you. In their main homepage, you will immediately see their special sections: New Arrivals, Weekly Deals, Top Sellers, Clearance, and Bargain Corner.
In the Gearbest as a dropshipping supplier guide, we mentioned that Gearbest is focused on electronic products, Tmart is the same, from mobile devices to industrial electronic gadgets they all have it. Aside from Electronics, Health and Beauty catalog is also one of their best sellers.
Tmart's New Arrivals
The newest addition of products from different categories and some of them have discounts that you can take advantage of for your store as you might find unique items no one has sold before.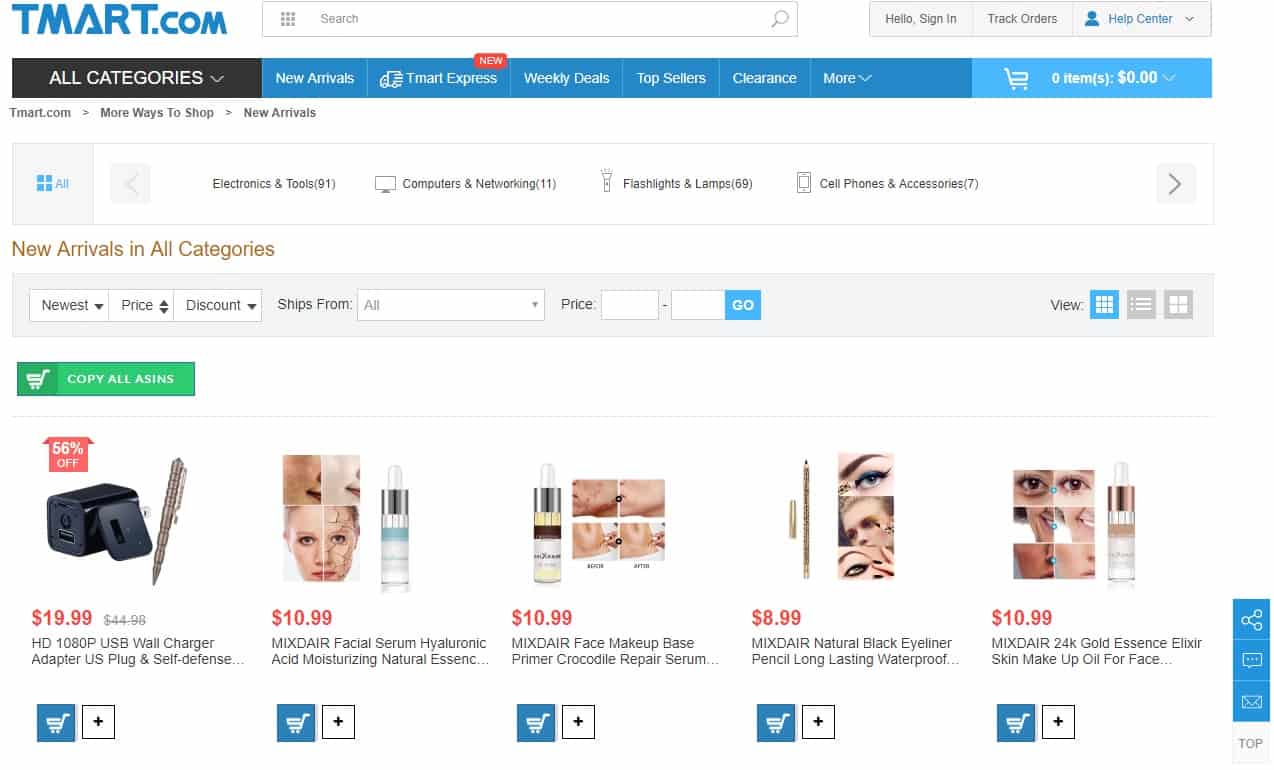 Tmart Express
Tmart Express section promises 2-7 days of shipping for FREE and the products are all shipped from Tmart's US Warehouse (note: DSM Tool is not yet supporting listing and repricing products from Tmart's U.S warehouse, but the team is working to support it as soon as possible. By then, you may manually dropship these products). You will also notice that most of the products have high positive reviews which translate into good quality and some of the products have discounts too.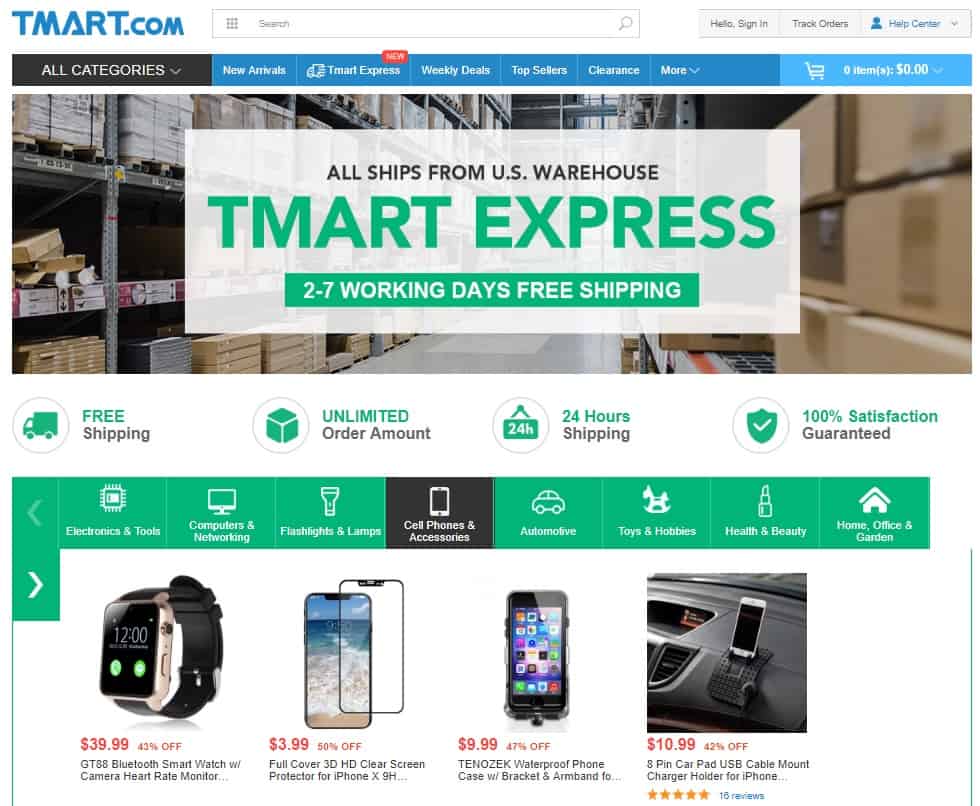 Tmart's Weekly Deals
This section gives BIG discounts to selected products which run for a week. You can set up a 7-Day duration listing in this type of section so that you can maximize the discounts that can be available. You can also refer to the article that we previously publish as to what right listing duration to use on your product listings.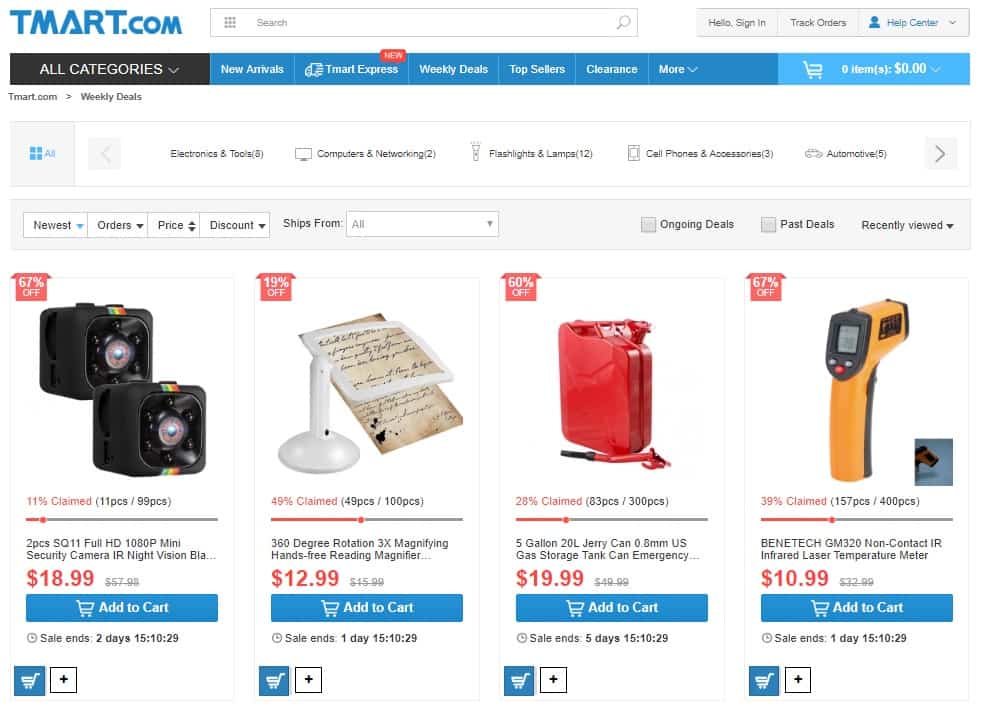 Tmart's Top Sellers section
Having a hard time researching a good dropshipping product that sells? Tmart's Top Sellers section makes it easy for you. In this section, you will see all the top reviewed products and products that are really selling based on the number of orders.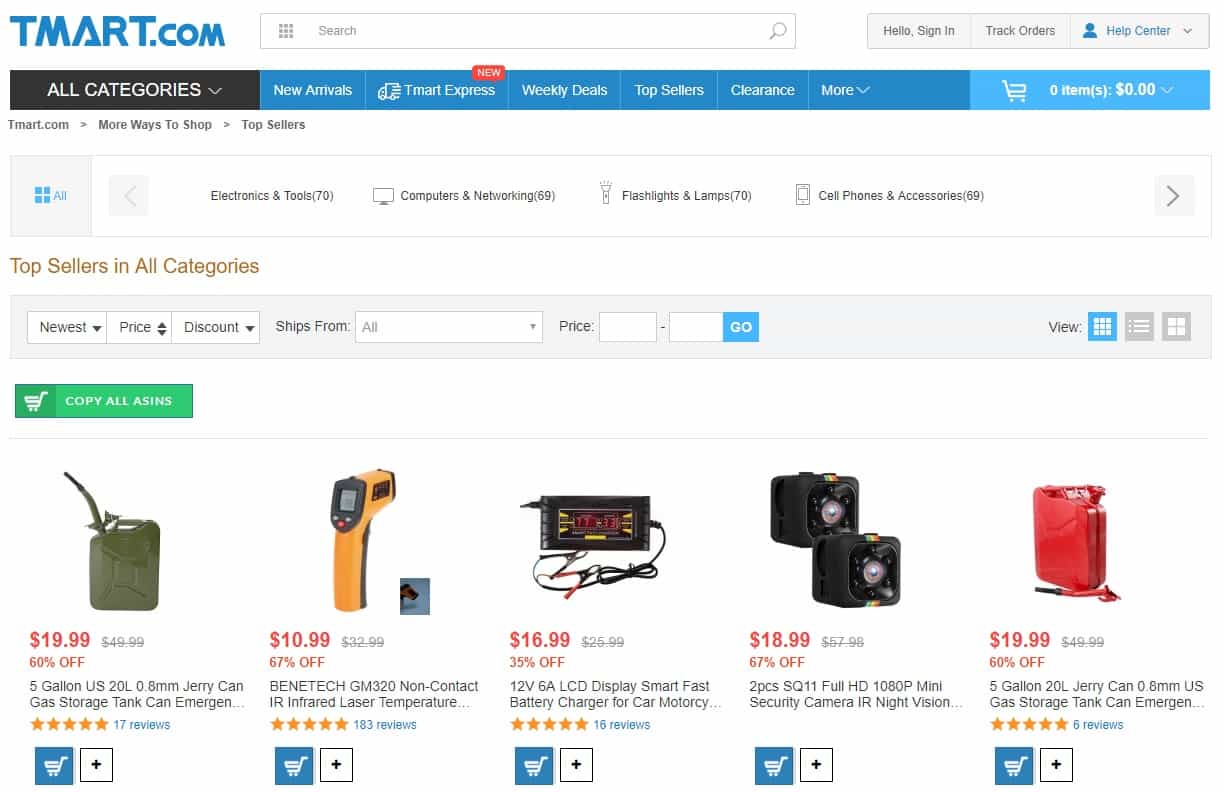 Tmart's Clearance section
This is a section in which prices are lowered in order to sell things quickly and make room for new stocks. Please note that clearance sections tend to be very cheap but also unreliable. You might want to consider ordering those home and then reselling them from your home, in any case, do not try to resell those items without an automated software that will check and sync the price and the stock of those items.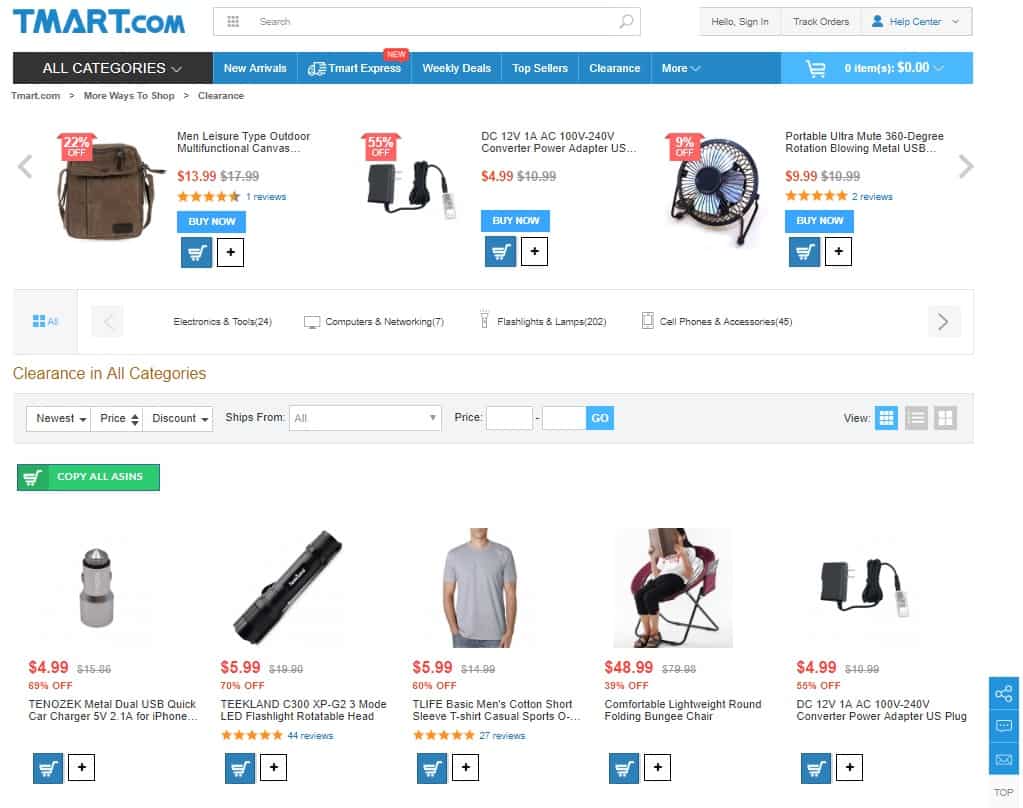 Understanding Tmart Shipping, Payment and Return policies
Shipping
Tmart's Shipping Policy depends on the warehouse that you will choose, It is either US, UK, or China and each one of them has different processes. While there is no reason to repeat here what is being said on the Tmart shipping policy page, we'd like to note that products sent from the UK warehouses do not offer tracking information, something to keep in mind regarding selling from Tmart in the UK.
If you are using DSM Tool as the software for your dropshipping business, we have a Help Center guide that can give you steps on how set up your Business Policies that will work properly to Tmart's shipping options.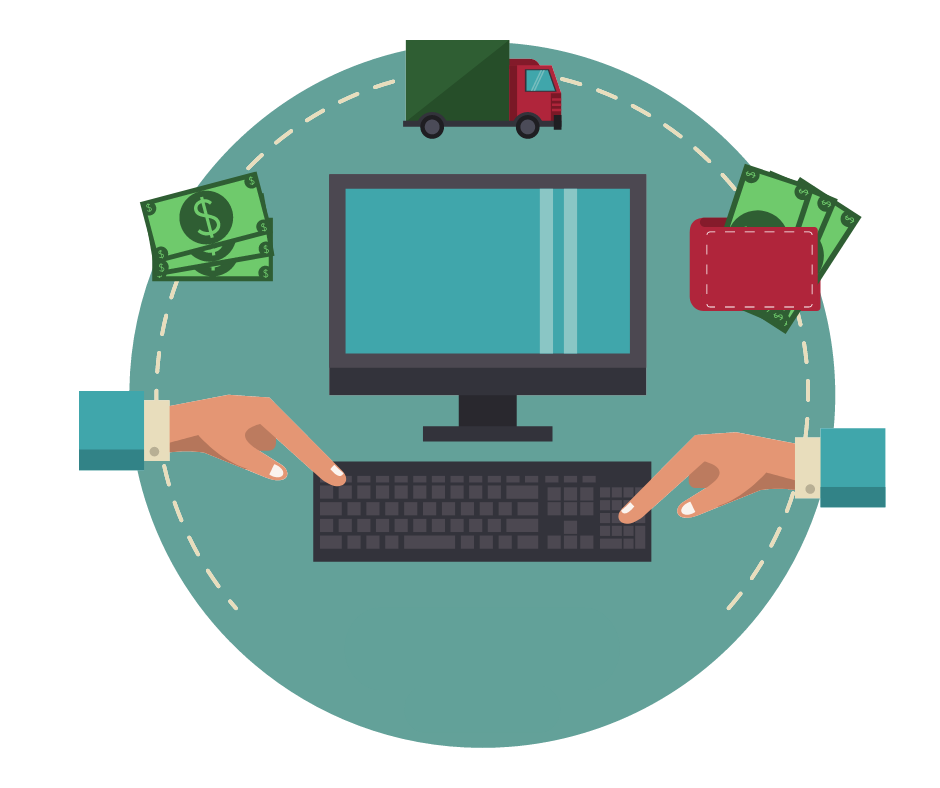 Not yet making money online?
Start your own dropshipping business. Sign up for a free trial of DSM Tool and we'll help you get started. Today is the day.
Payment Options
Currently, Tmart accepts PayPal, Webmoney, Visa, MasterCard, American Express and Discover as payment methods for buying items. Tmart has insurance or protection to buyers where they can refund the purchase amount right away or they can re-send the item if the package is lost or the item received defective. This feature is optional with an additional cost of $1.99.

Returns
Tmart has a Quality Control team that tests the products that you ordered making sure that it is working in a good condition before they packed it and sent to you, all of this process is also after the quality checking from the factory where it was manufactured. Tmart's Standard Return Policy only applies to items purchased directly from the Tmart website and all returns cases should have Return Merchandise Authorization (RMA) number by contacting their customer service, so make sure you get it when processing a return and that you ask your buyers to write it on the package (tip: and the tracking number too)
When looking at Tmart's returns policy in general, it seems to be an amazing opportunity! Even 6 months (180 days) after the purchase, if an item becomes defective – they will still try to help you out! That's incredible
We did not yet test it ourselves, let us know in the comments below about your experience with Tmart returns!
Tmart has a great customer support
Tmart offers tier-based support. when starting to source from it, live chat is not available just yet. You can contact their support via email or review their help center where you might find answers to common questions.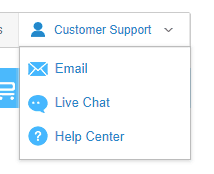 When we read reviews most said that they received a prompt reply to emails, but the English words are sometimes hard to understand so you need to give easy to understand words so that the conversation will go well.
Usually, as a dropshipping seller, you would contact their support for returns-related subjects. When choosing to contact Tmart via email a form will appear where you can choose the contact reason, making life easier for drop shipping sellers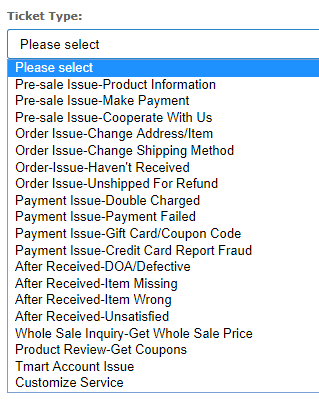 As you can see in the image above a live chat service is also available (between 23:00-14:00 UTC) but if you try to click on the live chat link you will reach an error page. The reason for that being your account's "VIP level". The VIP level is not related to Tmart dropshipping program rather a general feature for all Tmart buyers
Once you reach $100 in orders from Tmart, the live chat will become available for you as well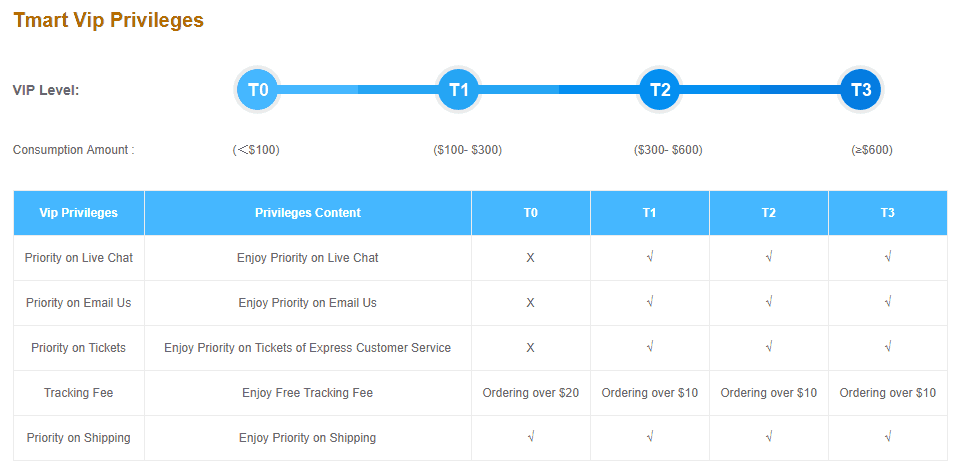 Cashback opportunities for Tmart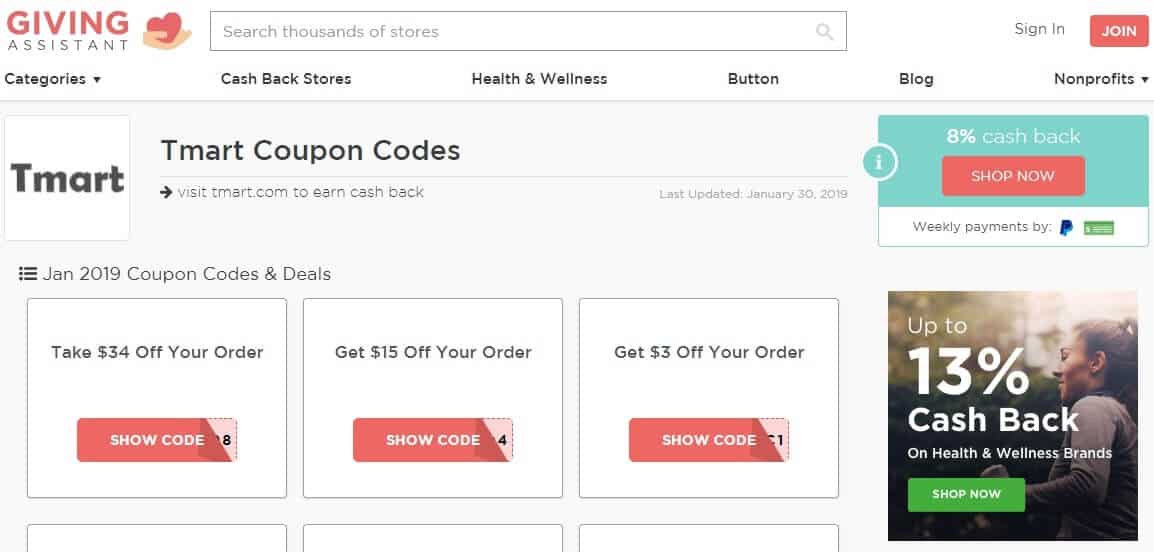 Cashback is also a way to increase profitability from your purchases and Tmart is also affiliated by some cashback sites like GivingAssistant and Ebates. They also give coupon codes that you can use when you shop a product from them.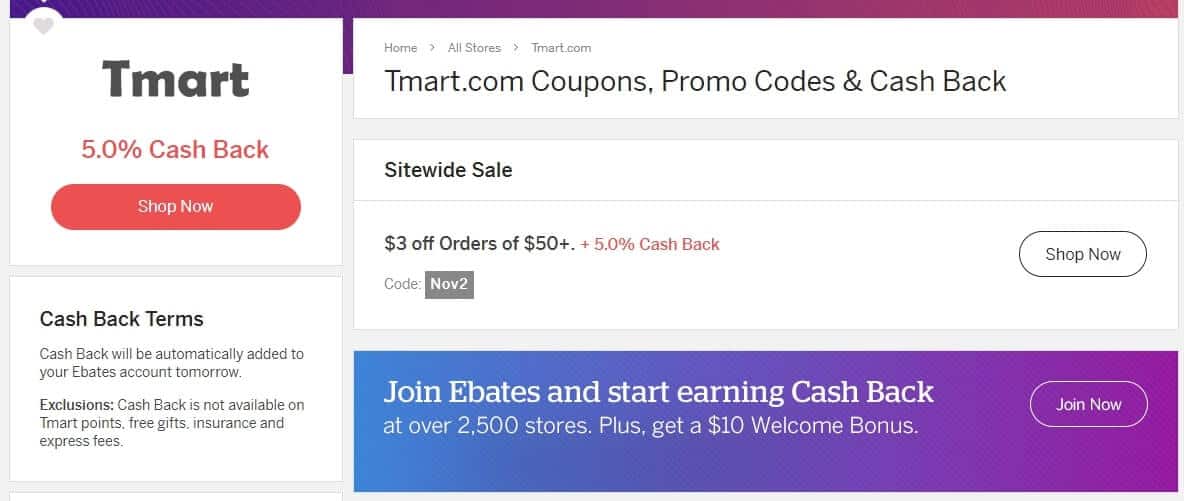 Dropshipping from Tmart using DSM Tool
DSM Tool integration with suppliers for dropshipping is built to cover the entire dropshipping flow from finding which products to sell all the way to the post-sale customer support automation.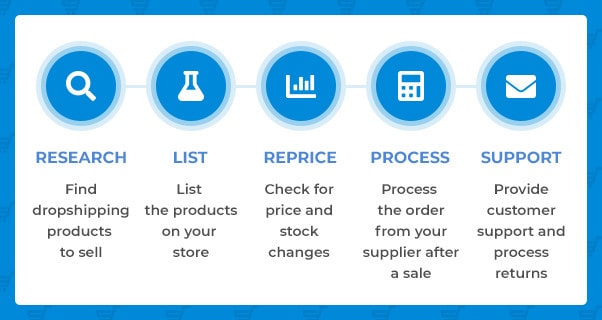 Let's go step by step and see how does DSM Tool helps you automate the dropshipping flow when dropshipping from Tmart.
Step 1: Find which products to sell
To quickly search products in Tmart and also compare the results to other suppliers you can use the DSM Product Search feature which is part of the DSM Auto Paste Chrome extension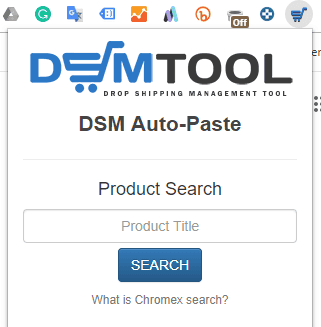 It allows you to open multiple tabs with search results from your favorite suppliers within a single click on a button. You can add Tmart to the tab-opening by checking the box next to it in the Chrome extension settings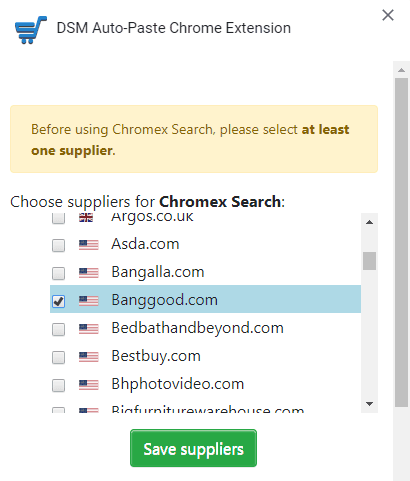 Step 2: Add the products to your store
The items collector
You can use the DSM Tool Auto Paste Chrome extension to list items either in Single or in Bulk.
Single
1. Hover the cursor to the item that you want to list and then click on the DSM shopping cart.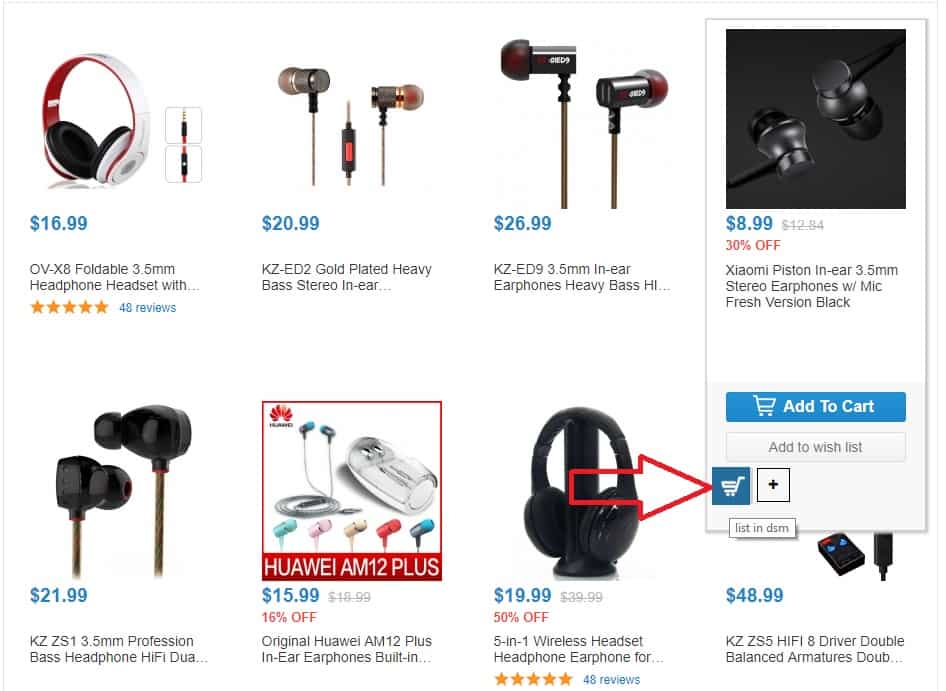 2. The product link will be copied and the page will be redirected to DSM Rapid Lister.

3. The rapid lister will import all of the information from the Tmart product page and inject it to the rapid lister, calculating the final price automatically for you. It lets you optimize the price, title, description, and specifications for that product. You could also create an image collage, edit the different variants, change the description template, schedule the listing time and more.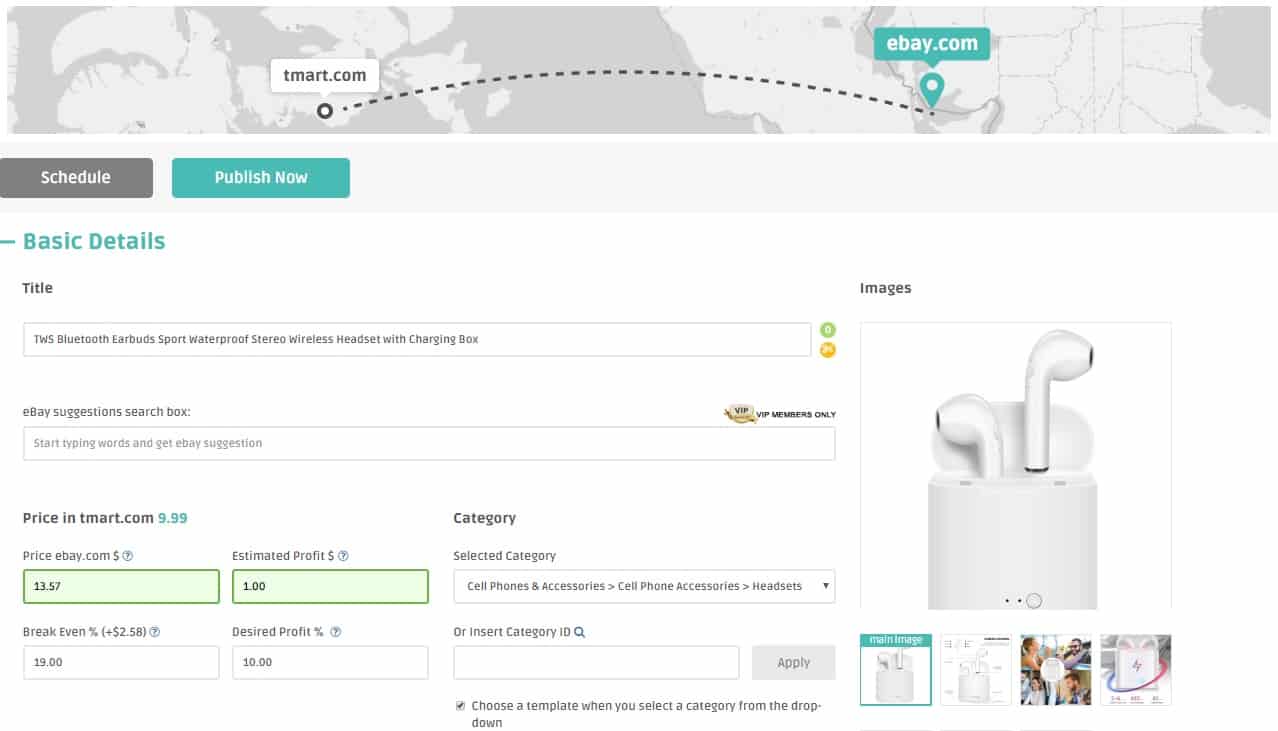 Bulk
1. Hover the cursor to the items that you want to list and click the "+" button.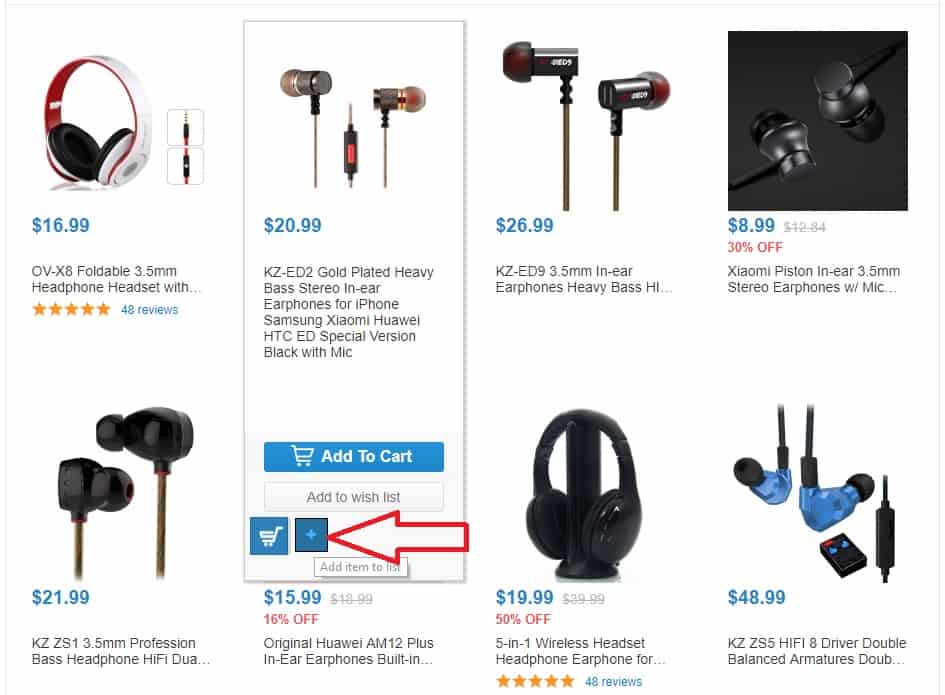 2. Once you have selected the items that you want to list, it will create a list on the right-hand side corner of the screen. Click the "Copy To DSM" button.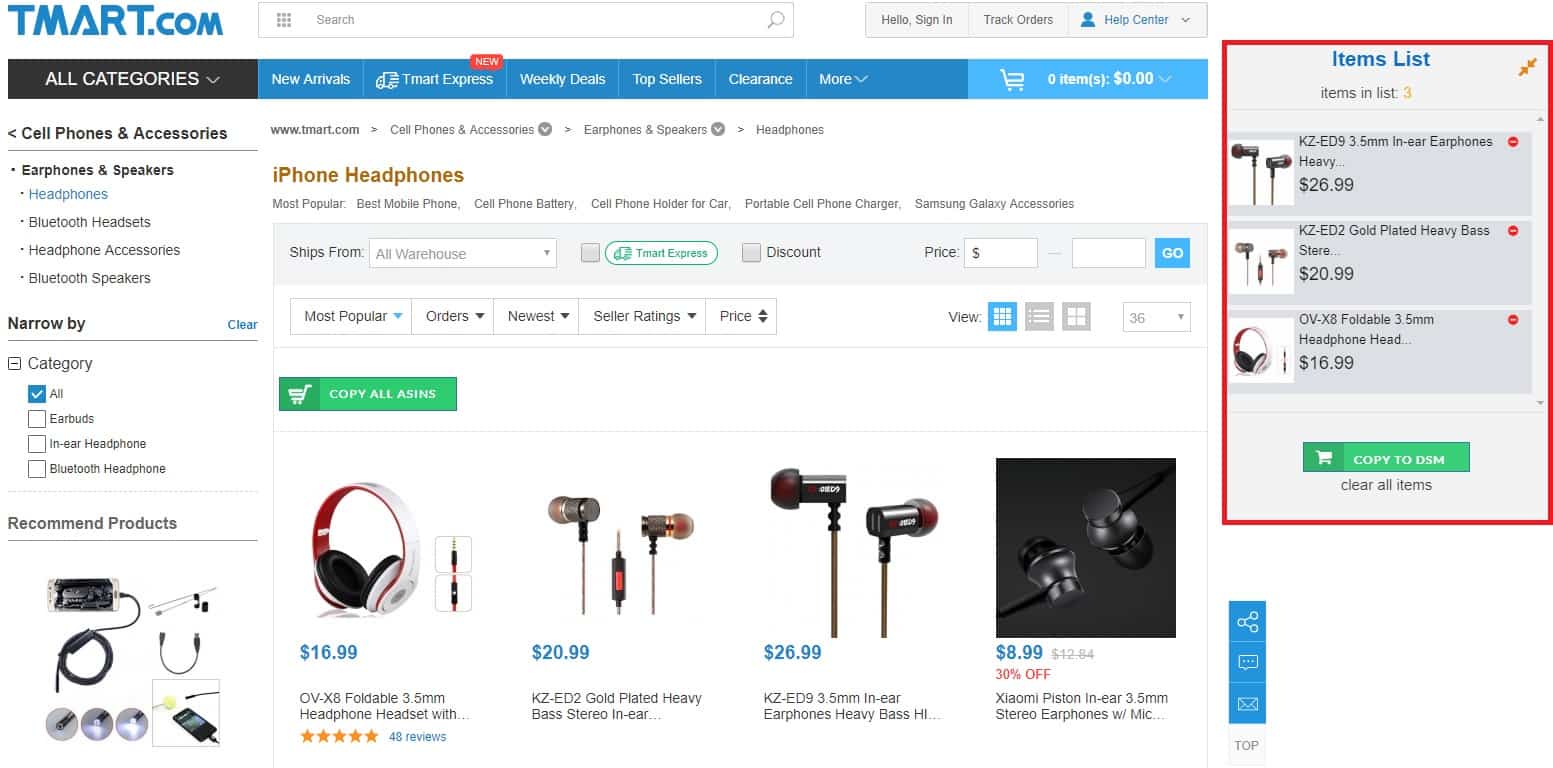 3. The product links will be copied and the page will be redirected to DSM Rapid Lister for Bulk items, Tmart will automatically be selected as the supplier. To begin the bulk listing process click on the Import button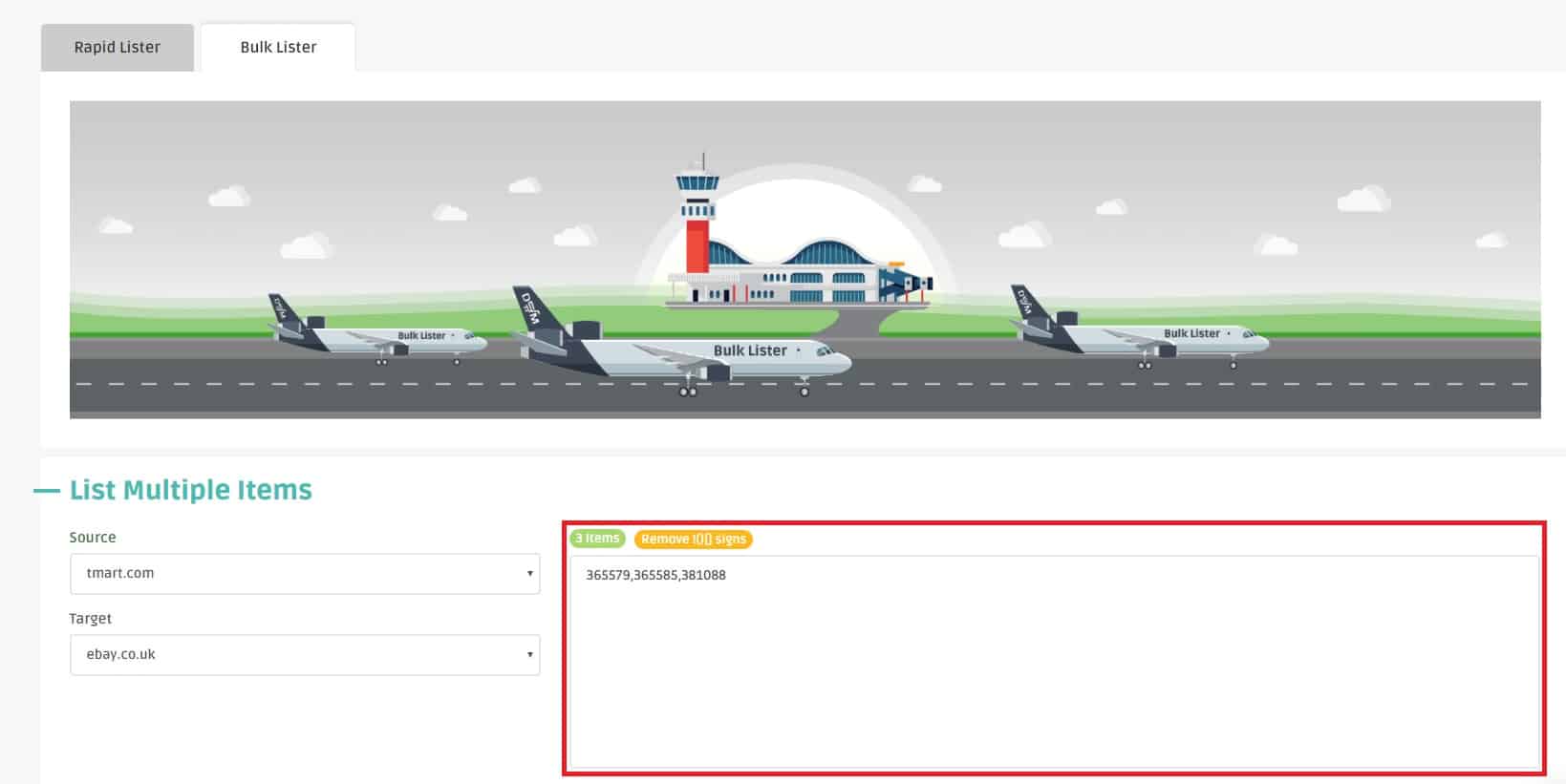 Step 3: Sync the price and stock between the Tmart and your store
DSM Tool checks and reprices Tmart products every 60 minutes. The DSM system will apply the change in the price of your listing if it detects any movement in the price from Tmart website and set the listing out of stock if it goes out of stock on Tmart. If you want to learn more about how to set-up Tmart in your DSM Tool account, please refer to the help center article Tmart.com – Working with Tmart as a supplier.


The DSM Tool repricer will also automatically put back to stock products that are sold out on your store, as long as the supplier still has available stock. This is a great feature for sellers in marketplaces like eBay where you are limited with the number of products you are allowed to publish to the platform.
Step 4: Automate the processing of your orders
DSM Auto-Paste: Order processing
Our Chrome extension also offers orders processing automation. Don't waste any time on copying the address of the buyer and paste it on the check-out page of the product in Tmart. Let the DSM Auto Paste do it for you.
Go to Sales and Orders page and look for the buyer's address. A "Copy Address" button will be available to click and the address will be copied automatically.

To paste it, click on the "Paste Client Address" button in the address filling area at Tmart checkout page.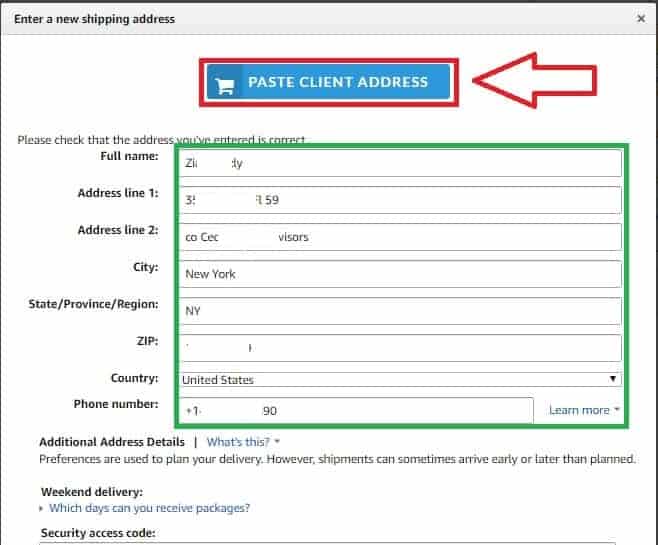 DSM Auto-Paste: Updating tracking information
Another feature of our DSM Auto Paste Chrome extension is to update the tracking information once you received an email with the tracking information for the order. Use the DSM Auto-Paste Chrome Extension to update tracking information when you receive an email with the tracking information.
Pricing automation
Let DSM Tool change the prices for you – once you sold an item you can automatically increase the price as it is a signal for you for growing demand, and once an item didn't sell for a few days you can auto decrease its price to become more competitive. The Pricing strategy feature is on the Sales & Orders settings page.

Step 5: Provide customer support
The messages center of DSM Tool allows you to answer your customers from a single point of contact while reviewing all of the details of the product they are writing about. Next to each message you will find details about the price of the product on your store and at the supplier, the order status if it was ordered and even the tracking number for the package. All automated! Dropshiping from Tmart is absolutely easy!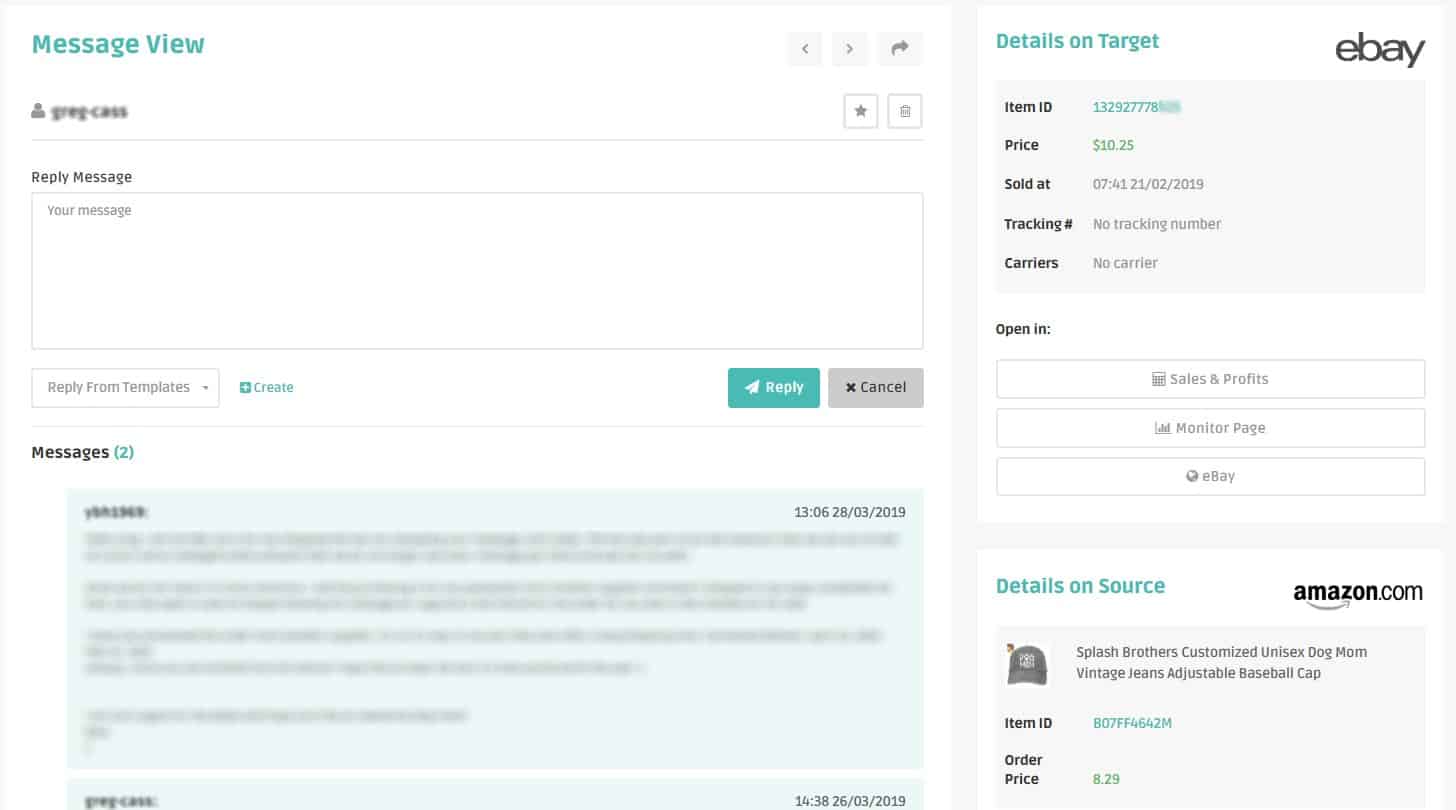 Increase your feedback rate using the messages automation feature that will take care of the post-selling experience of your buyer for you, all automatically.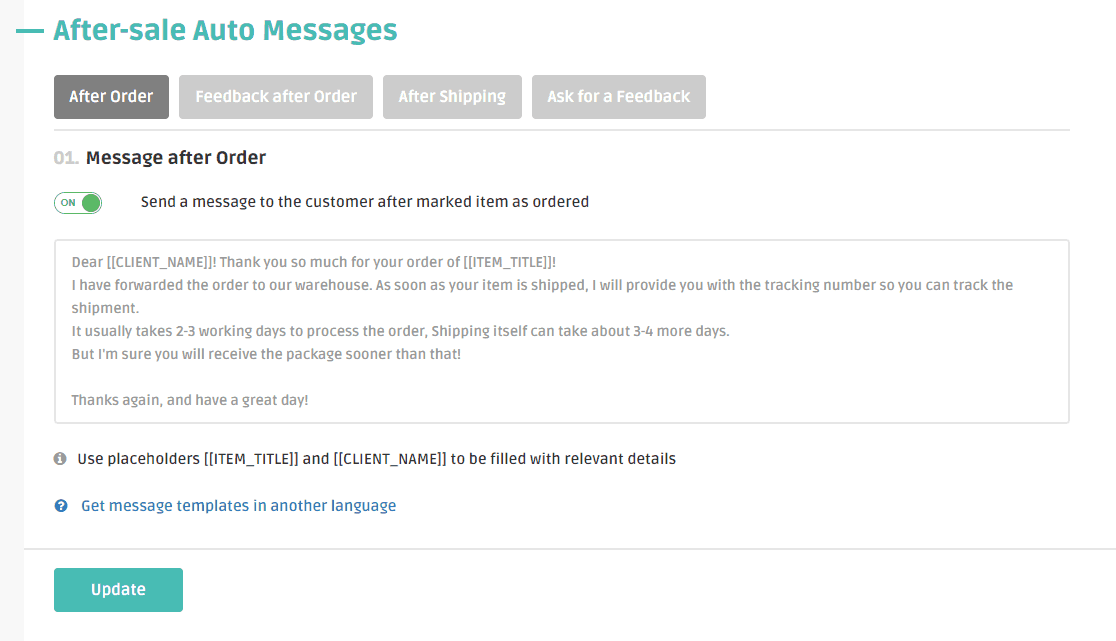 Conclusion
Summing up the topic of dropshipping from Tmart, we need to say that it's a medium-sized supplier in the drop shipping world and it just seems like a great opportunity. It will be more complicated on your side if you won't be using software for drop shipping from Tmart. It is probably the best dropshipping software you can find for drop shipping from Tmart
We upgrade DSM Tool all the time to provide you with everything you need for your dropshipping business. This is a good opportunity for drop shippers who are finding a less competitive source that can give a standard expectation.