5

min read
Searching and sourcing products for the niche of your drop shipping store is crucial for your store's success. Doing it from AliExpress is a great method, but you can also do that from 50+ suppliers using a drop shipping suppliers software! Can you believe that product search is easy and quick? ?
DSM Auto Paste is one of those helpful Google Chrome extensions that can enhance the functionality of DSM Tool within and outside of the DSM platform. The supported sources are Amazon, Walmart, AliExpress, Home Depot, Kmart, Sears, Target and many more.
Recently, we have released a Google Chrome extension update to ease the procedure of finding products for your dropshipping store. The DSM Product Search feature allows you to search for any product between multiple suppliers supported by DSM Tool.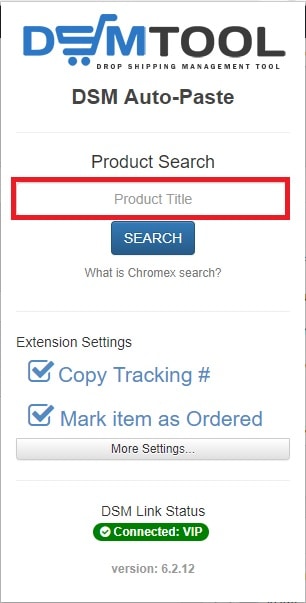 Note: DSM Auto Paste Chrome extension is ONLY available in the Google Chrome browser.
Installation
When logged in to your Google account go to the Google Chrome Web Store and search for the DSM Auto-Paste Chrome Extension, or you can just click on the following link to install it.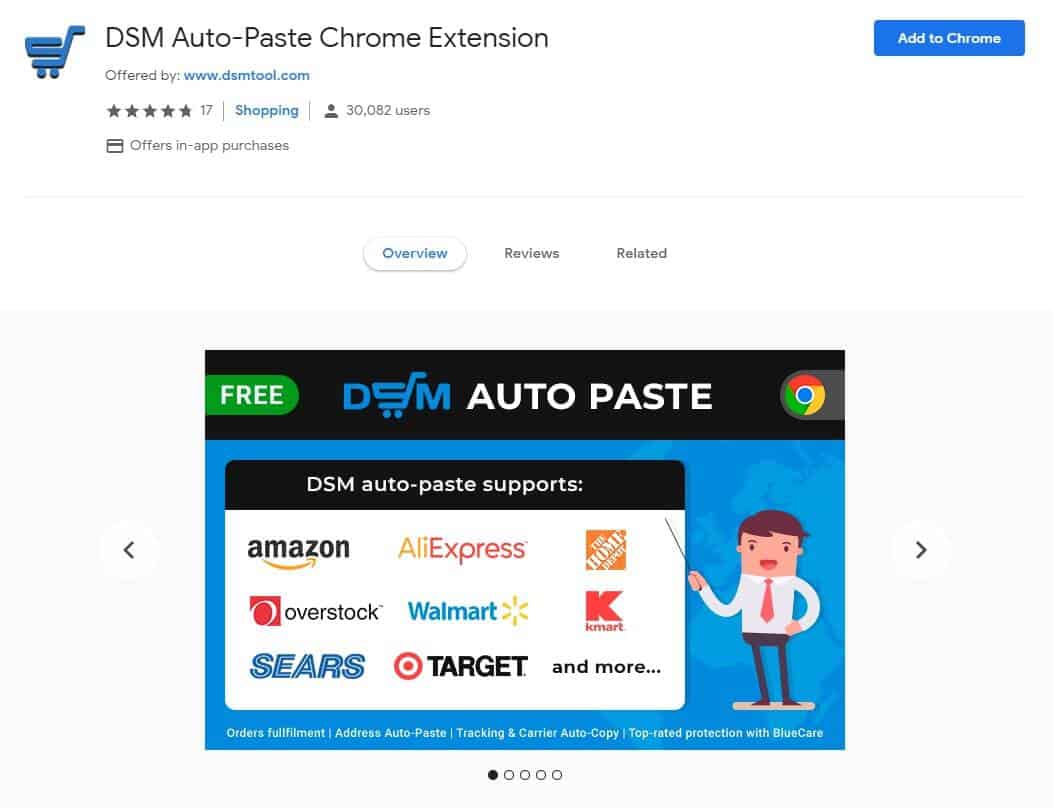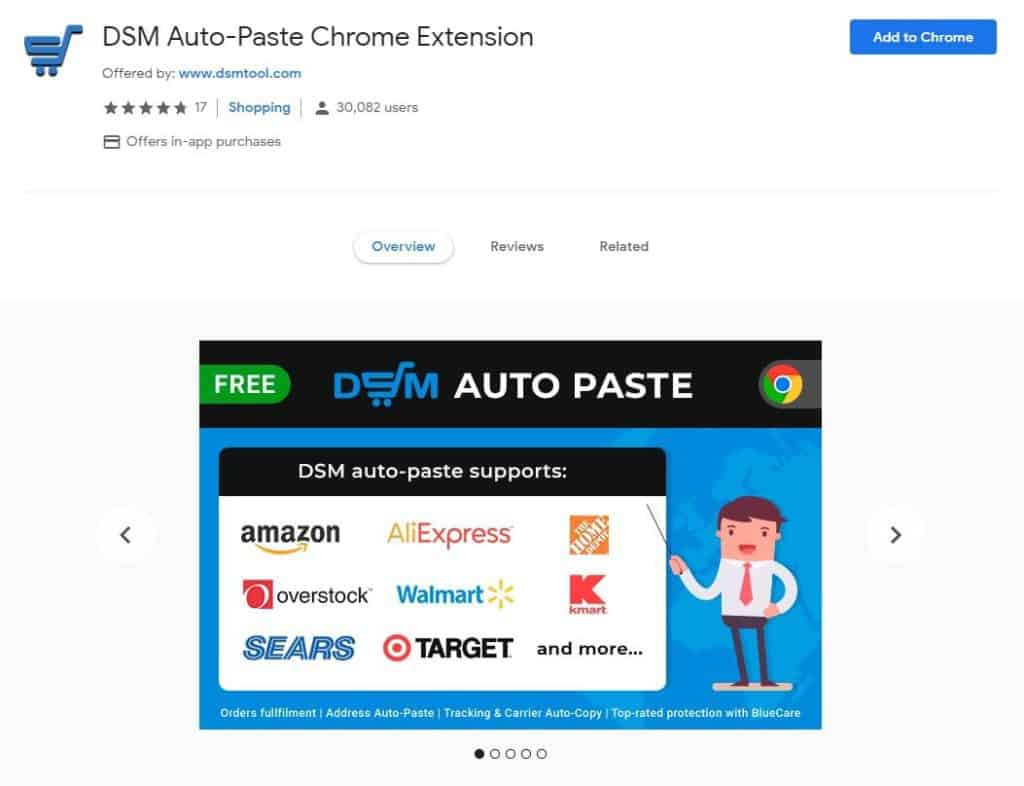 Click the "Add to Chrome" button, then in the pop-up window choose "Add extension".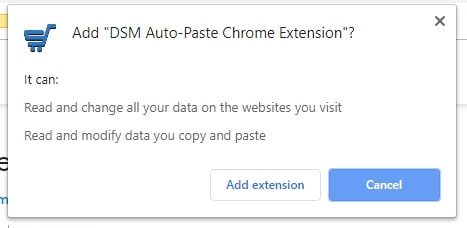 Done! The DSM Auto Paste is now installed in your Chrome browser.
Setting Up
Setting up the DSM Product Search is as easy as ABC! At this stage, you need to add the preferred suppliers. Only the chosen ones will be shown in new tabs of your browser later on.
In order to configure the extension, click on the DSM Auto Paste icon on the right upper corner of your Google Chrome browser and then select "More Settings…" button.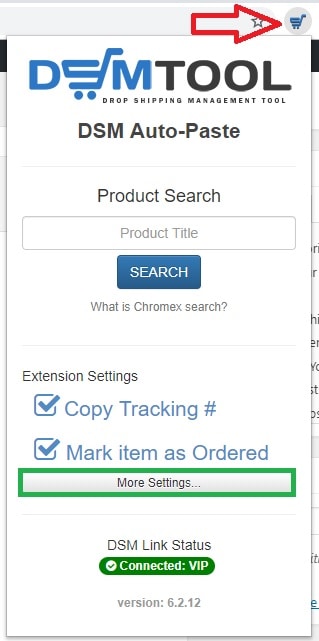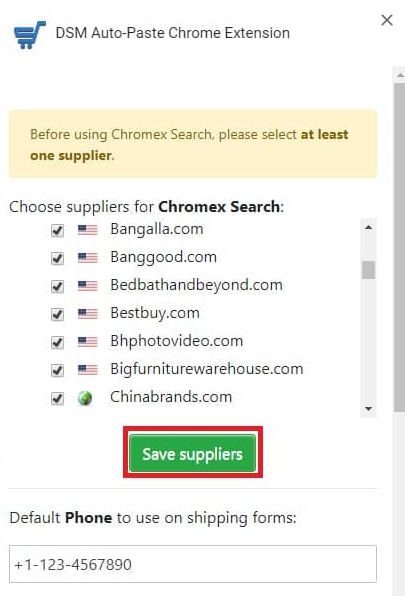 Now, select the suppliers that you are using for your dropshipping store then click "Save suppliers".
Product Sourcing
The next question is how to find products using the product search feature? Starting at eBay Explore is a helpful tip we can share with you. This useful section in eBay gives you an idea of what are the trending items, best selling items, and a pricing tool that can help you determine the price of items bought and sold in specific categories.
As you can see in the video, the best way is to go to the trending section and look for products that are widely searched over the internet and specifically on the eBay website. This will show you if the product is in demand or popular enough so that the buyers are most likely to buy it. You can also search for any keyword for niche-specific results
To start with, you should find a product with an uptrend in search. You will understand that from the uptrending graph under the item image.

Once you've found the product that you are interested in, choose the image and the information inside will show you the total searches number and trending prices for each item condition.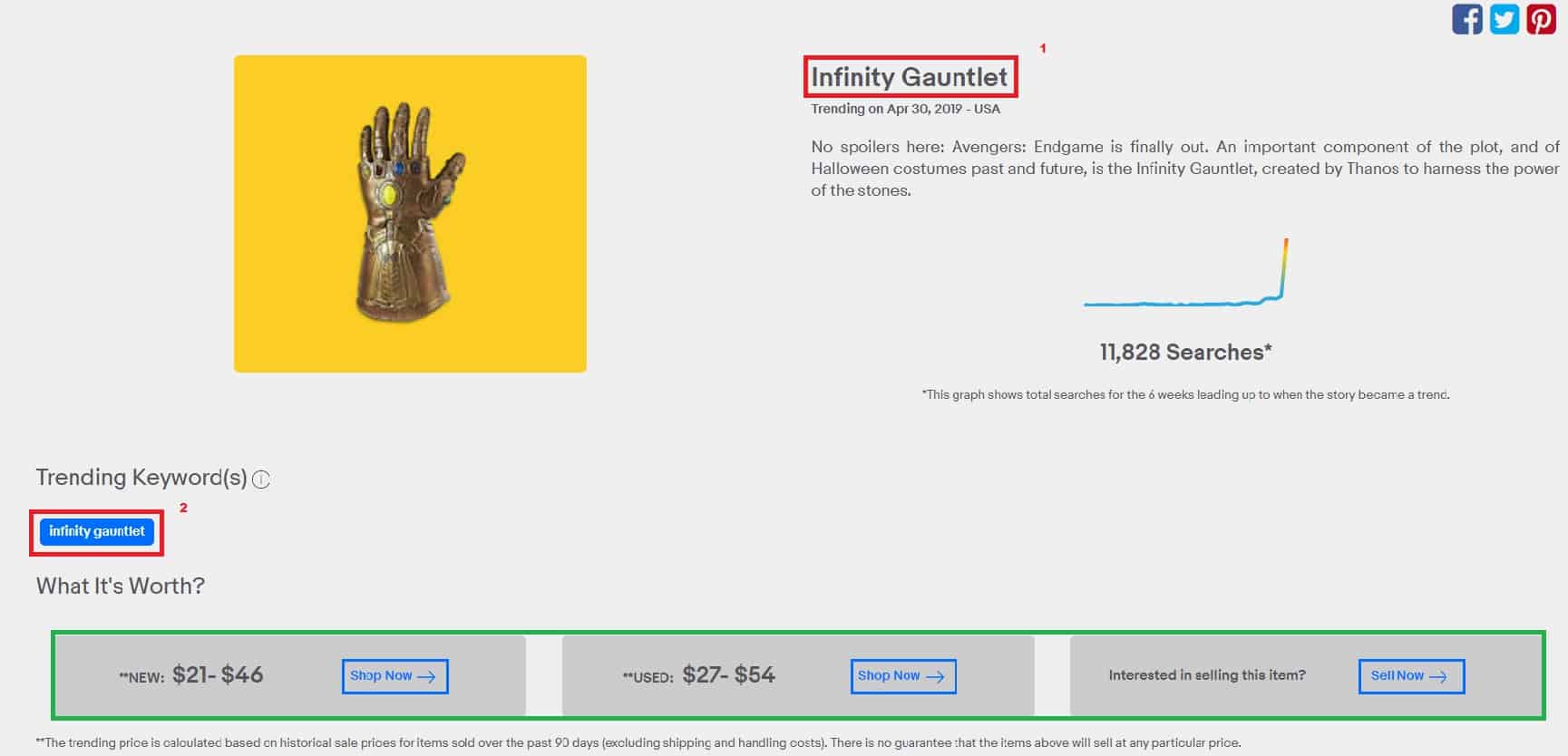 Your next step is to copy the trending keyword and insert it into the DSM Auto Paste. Afterward, click "Search".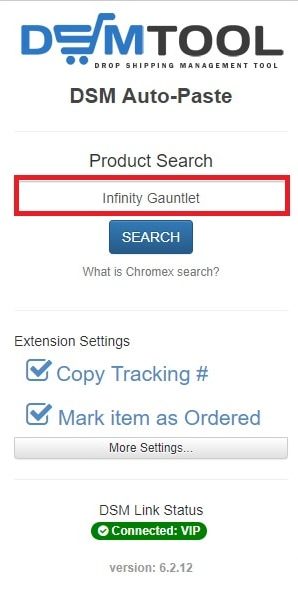 DSM Chrome Extension will open the tabs with the sites that you have selected as a supplier in your Google Chrome browser. It will show the product that you want to check and its price.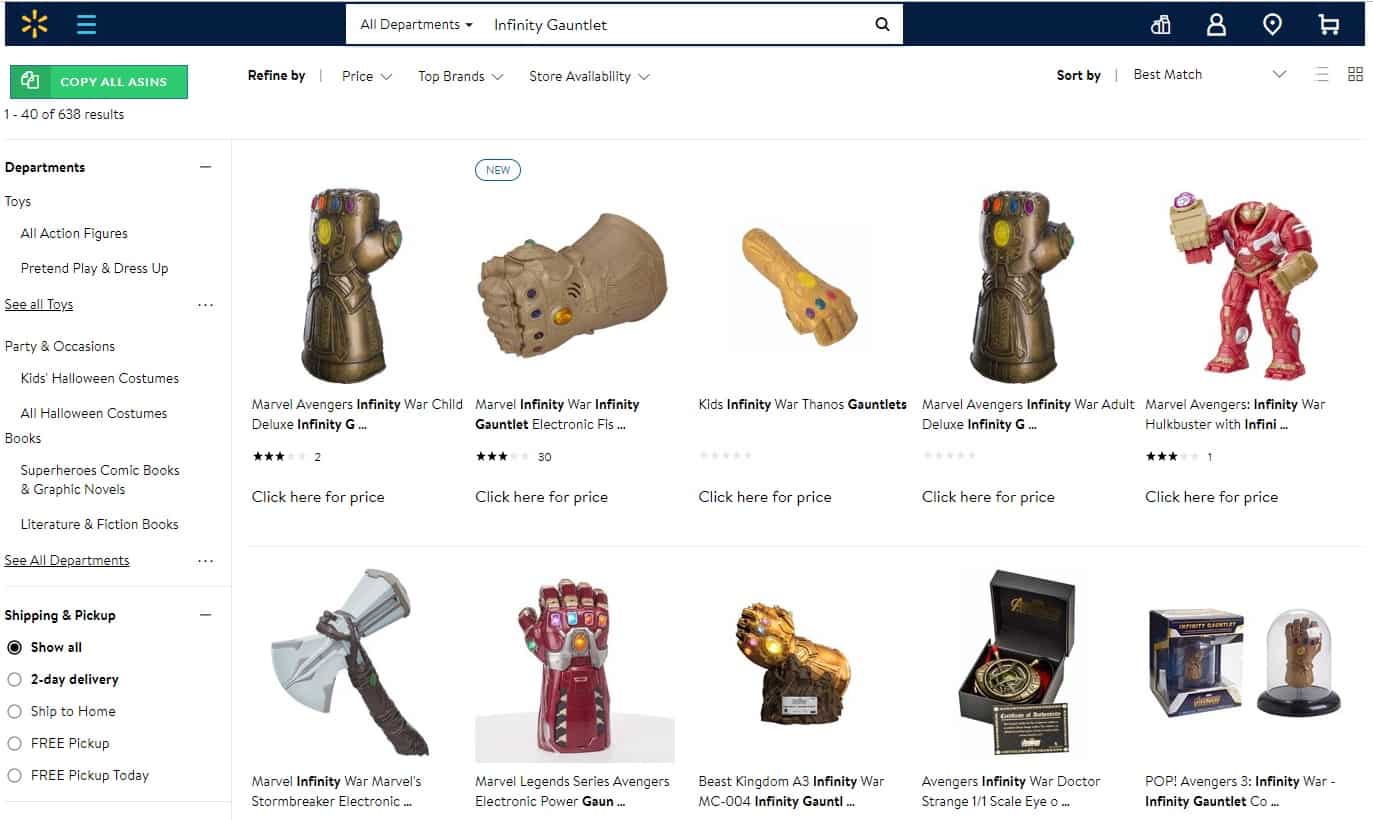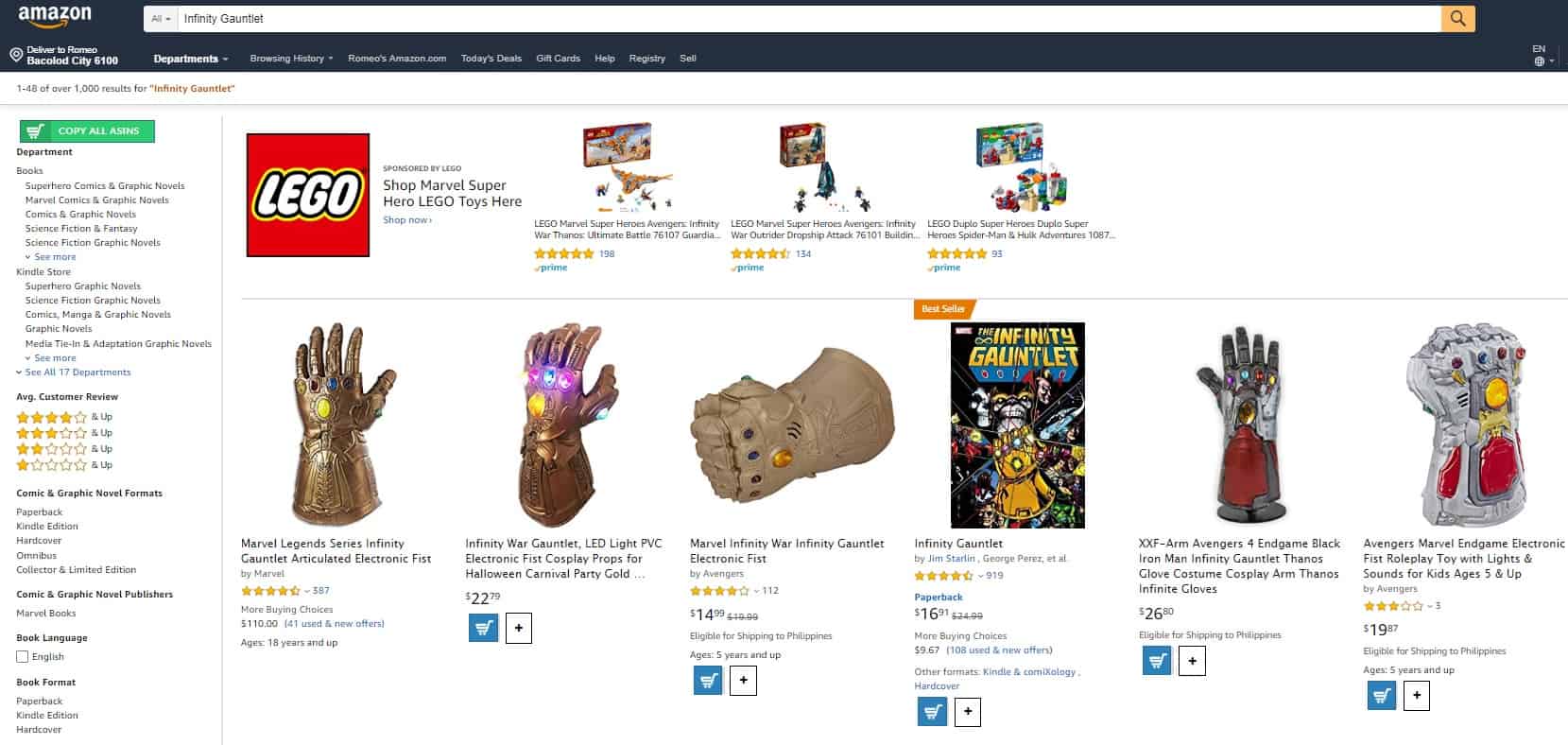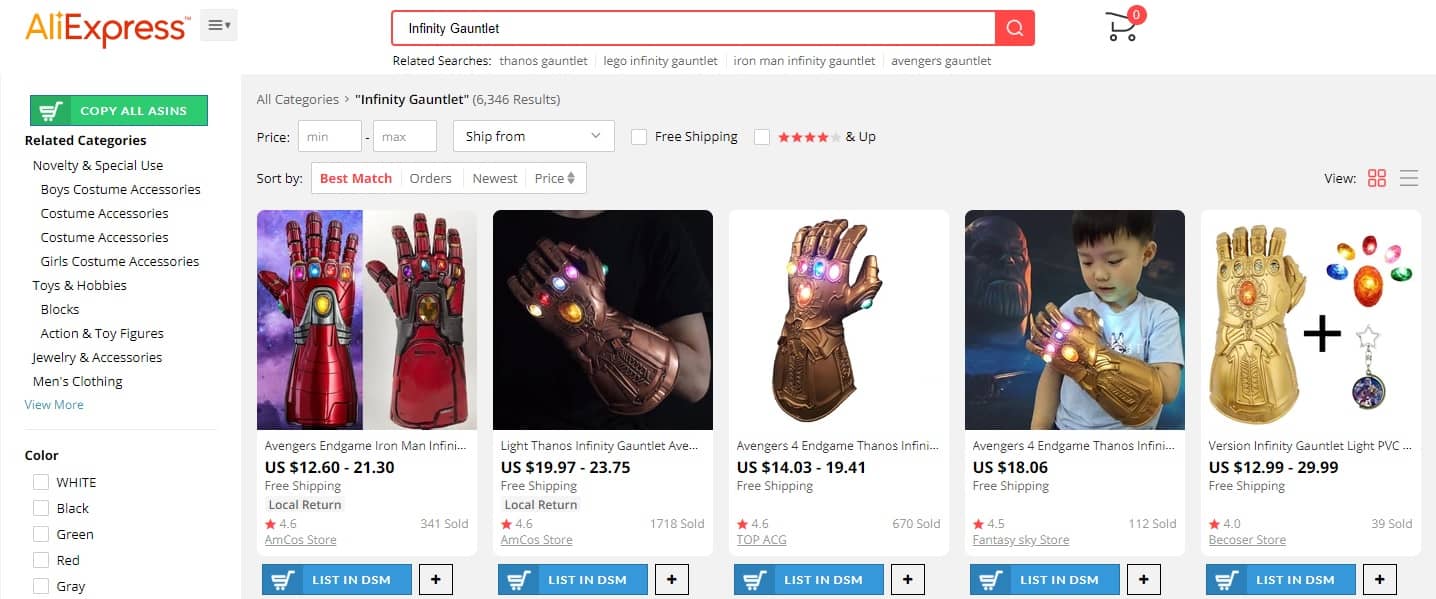 Here we go! This tool will make your product search much easier and give you a high chance of sales. Get more profit with DSM Auto Paste – Product Search feature!