11

min read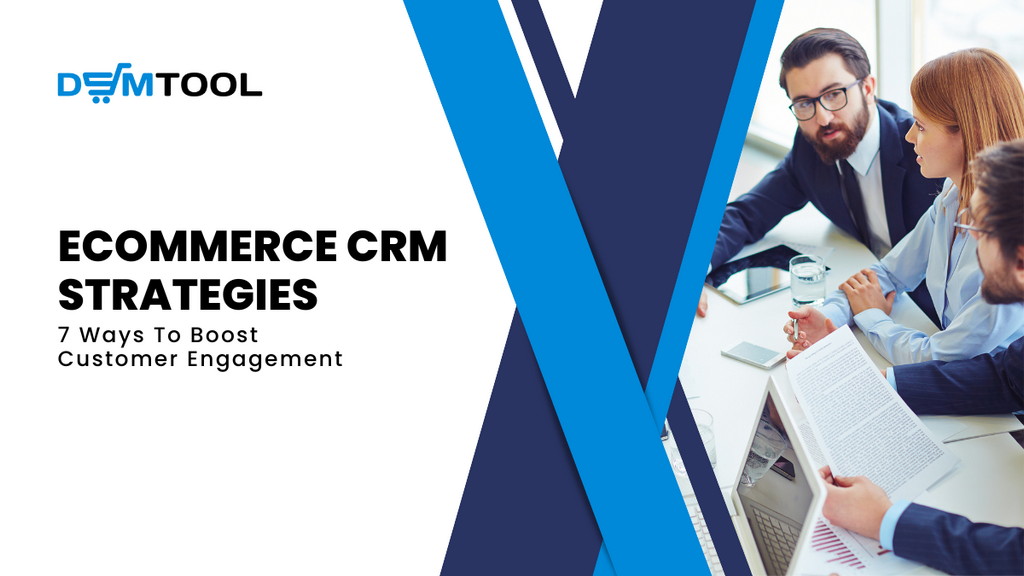 Do you implement an eCommerce CRM strategy? No? If you want to boost your customer engagement in eCommerce, you should! As the popularity of e-commerce continues to grow in the business sphere, more and more organizations are beginning to exploit its versatility to increase their conversion rates and more importantly, accelerate the growth of their businesses.
As a result, the battle for customer retention has reached an all-time high, and organizations are left with no choice but to step up their game with Customer Relationship Management.
With the CRM market size growing at a CAGR of 11.1%, and 79% of businesses adopting the software as part of their organizational strategies, e-commerce has never been more challenging. 
But despite its growing fondness, many organizations still fail to realize the full potentialities of this AI-powered technology. Keep in mind that the best ecommerce CRM strategies find a sweet spot between customer data, product information, e-commerce software, and market analysis. 
These elements allow you to identify new growth opportunities, and make further predictions for future growth. To help you with your eCommerce business, we've highlighted 7 eCommerce CRM strategies that can boost customer engagement and increase your ROI.
7 eCommerce CRM Strategies To Enhance Customer Engagement
No matter which business approach you practice, whether it's retail or dropshipping, each eCommerce CRM strategy on this list is universal and can help boost your business.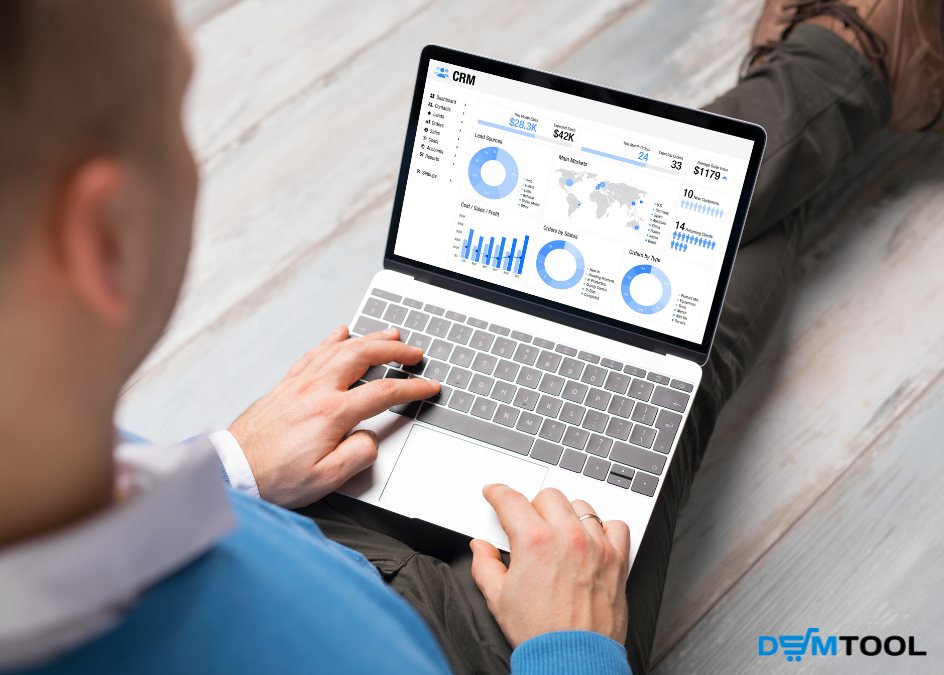 Here is where most business owners get it wrong! Identifying the top CRM software for e-commerce business gives you a headstart when crafting the perfect winning stratagem to enhance your customer engagement eCommerce.
The online space is filled with an inestimable amount of CRM eCommerce tools, and each of these tools comes with varying levels of functionalities. While some of these tools tend to be more compact than others in their features, others may prove more affordable in their pricing.
So before choosing a CRM software for your eCommerce business, you need to take into account the following factors and see how they align with your business requirements:
Usability, ease of use;
Integration with the third-party system;
Features and functionalities;
Pricing and cost-effectiveness.
With the right CRM for eCommerce tool, you can effectively manage and secure all your customer information and also streamline all internal operations in your sales cycle.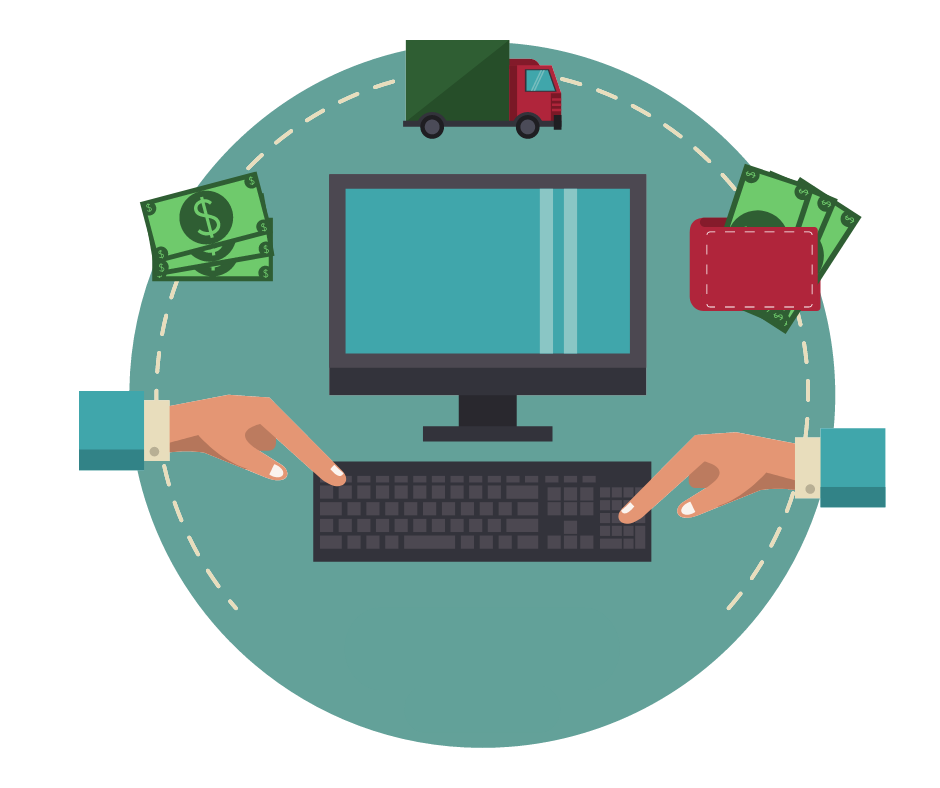 Not yet making money online?
Start your own dropshipping business. Sign up for a free trial of DSM Tool and we'll help you get started. Today is the day.
2. Become Multi-modal In Your Approach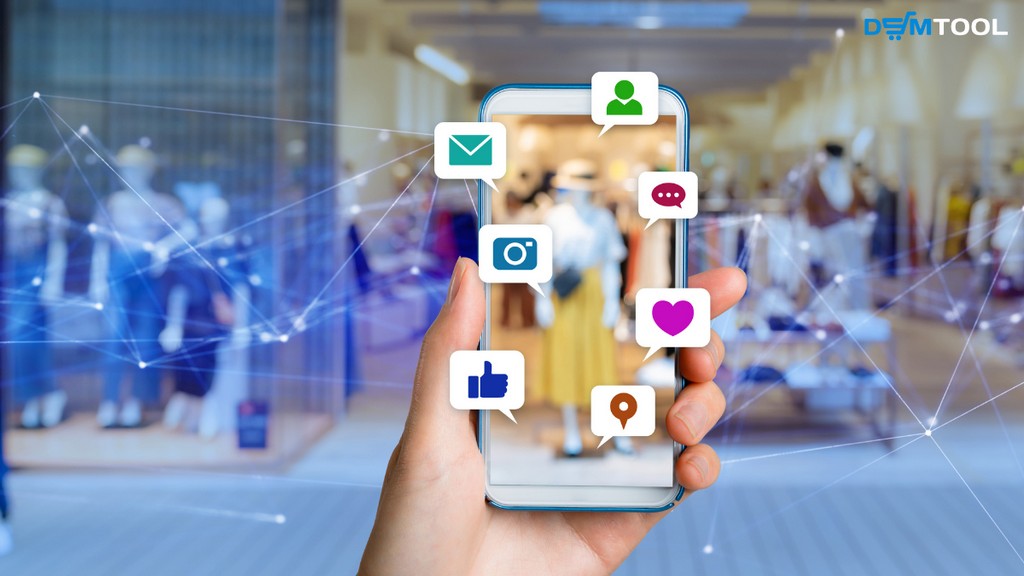 The beauty of e-commerce is that it provides you with diverse options for marketing and customer engagement. It pays to be multi-dimensional in your approach as it allows you to reach a wider range of customers.
Let's get factual! The social media channels are limitless and there's a greater chance that you'll have a wider range of your customers on the popular platforms. While some customers tend to be more inclined to specific channels, others may be quite savvy with multiple platforms.
As such, you can take advantage of WhatsApp, Facebook ads, Twitter, E-mails, Instagram channels, and other popular social commerce platforms to engage your customers. 
Similarly, you may be dealing with some customers who don't have a flair for certain popular social media handles so you may want to consider spreading your tentacles to all possible eCommerce CRM channels. The idea is to focus on platforms where your customers are most active.
3. Leverage Automation To Your Advantage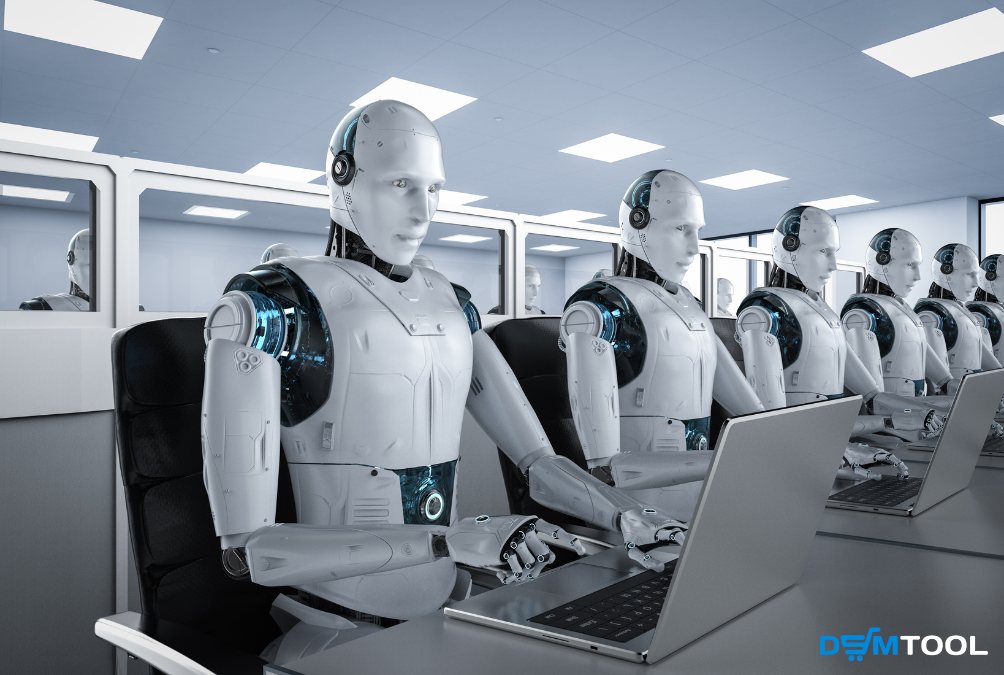 There's no point in underutilizing technology! As much as your customers love to be given preferential treatment, it's just unrealistic to personally reach out to them even if you want to try. You may eventually waste a lot of time that could have been spent on more profitable activities.
To bridge the gap with your customers and ensure no one gets left out, you might want to introduce marketing automation to the process. Most eCommerce platforms are endowed with additional apps and plugins that provide you with automated assistance.
For instance, an e-commerce plugin grants your customers download access to digital products after making a purchase rather than having to manually send the products. As such, you can increase customer engagement eCommerce with swift responses while boosting your chances of making more sales.
4. Manage Product Deliveries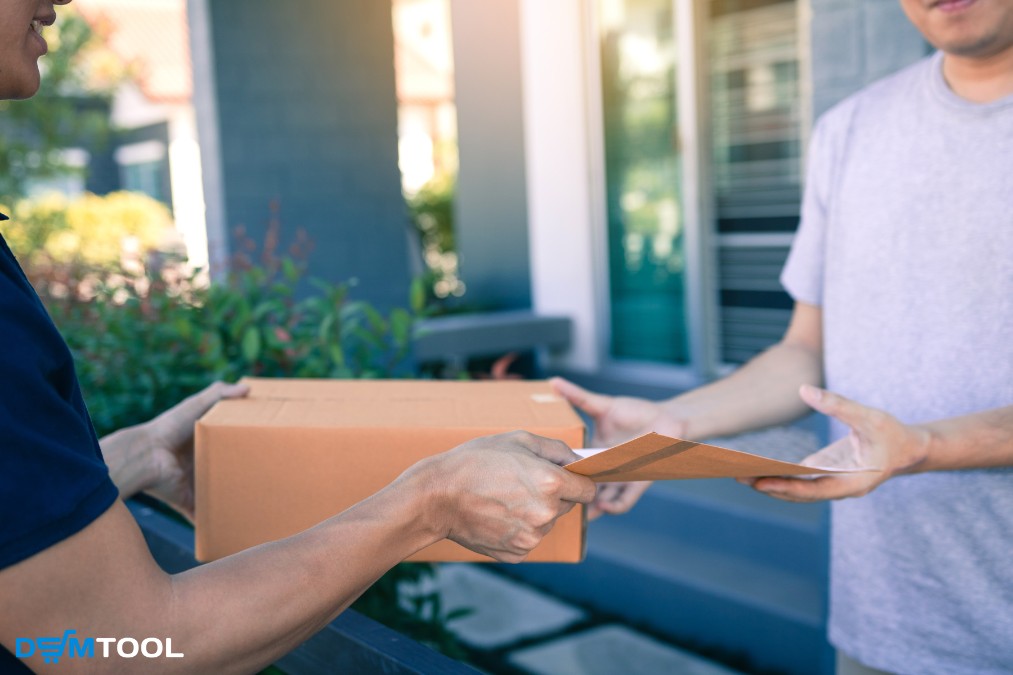 This is one of the benefits you derive from choosing the right eCommerce CRM software for your business. A good CRM for eCommerce is equipped with a tracking feature that allows you to keep a tab of all your orders.
With this software, you can monitor your delivery statuses and identify the amount of time it'll take each of your orders to get to their points of delivery. And how does this help customer engagement?
One of the best ways to enhance customer engagement eCommerce and satisfaction with your brand is to maintain a transparent practice throughout the buyer journey. During shipment deliveries, customers should be kept abreast of the latest developments.
For this to work flawlessly, your employees should always be in sync and know what exactly to say to the customer at all times. Gather your team and work on developing a customer and a staff management system that will make your work with clients – and among yourselves – a breeze.
Should there be a reason for a change in time for earlier scheduled delivery, it's pertinent that the concerned customers are kept in the loop. This enhances their trust and leaves out no room for dissatisfaction since they already have prior knowledge about it.
In the long run, you have a greater chance of seeing increased customer retention.
5. Personalize Customer Experience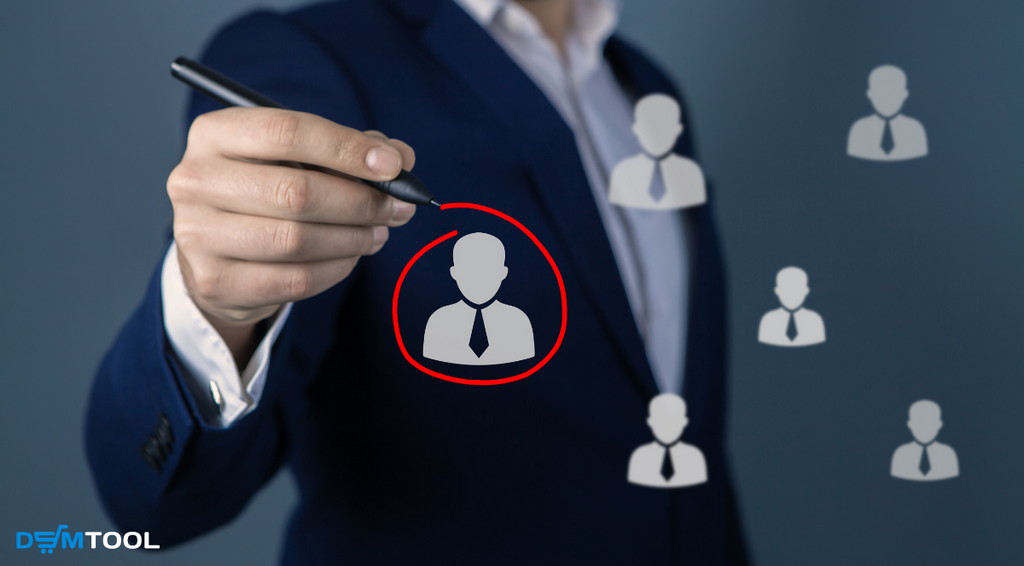 Let's get more exclusive! There's a lot to gain when you chip in an element of personalization and exclusivity in your marketing strategy. It enhances your customers' shopping experience and helps them develop a deeper connection with your brand.
Personalization has to do with exploiting the customer information garnered by the CRM eCommerce software to optimize your marketing campaigns. And speaking of the most effective marketing tactics that leverage customer data, email marketing comes to play. 
To get a grip on customer information:
You can leverage a recommendation engine that can provide you with customized product recommendations based on customer shopping history, and browsing records or other information collected by CRM eCommerce software. 
With this, you can create customer-specific marketing emails and messages. There's a greater tendency that customers will proactively respond to these Calls To Action over the usual generic messages that carry the common tone.
6. Loyalty Programs As eCommerce CRM Strategy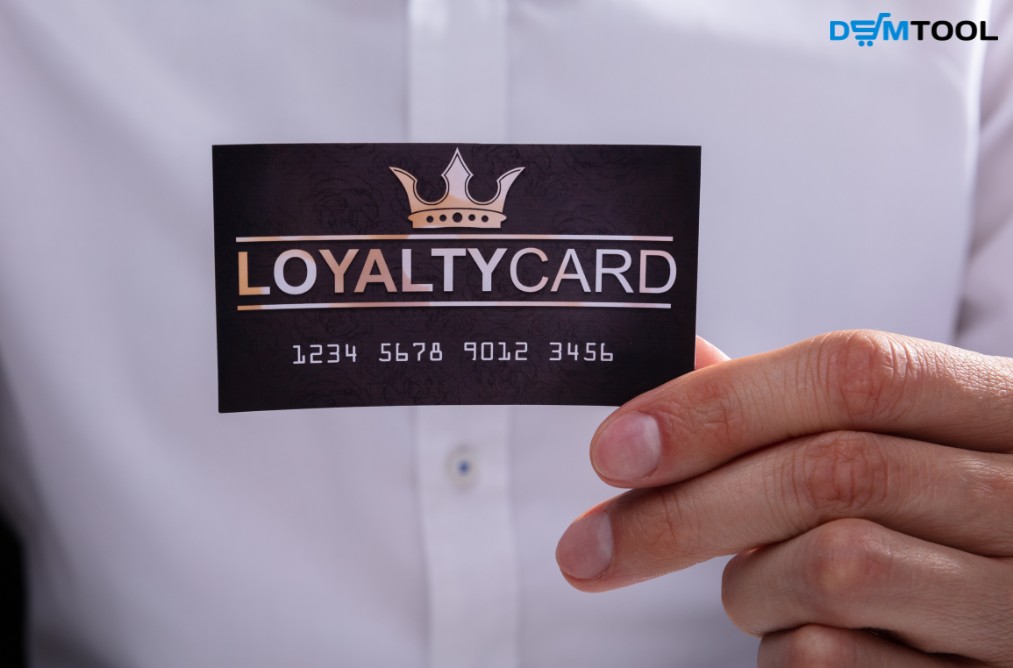 Everyone loves bonuses and rewards! The long-term goal of customer engagement is to have a community of loyal customers. Although the community does not necessarily have to be a very large one, it's much more important to have a group of individuals who are unfeigned in their love for your brand.
It's not every time you come across loyal customers but once you do, never give them a chance to reconsider their commitment to your brand. Do everything you can to hold on to them and never let them go.
In this case, you might want to consider throwing in some bonuses and rewards.
Compared to many organizations with a physical presence, e-commerce businesses only exist in cyberspace so it takes extra effort to build a community.
One of the ways to foster customer relationships is by introducing loyalty programs to reward perennial customers. Here, your CRM eCommerce software can come in handy.
It can provide you with all customer activities to allow you to identify the most frequent customers. 
Once that is sorted, incentivize them with discounts, extra band credits, and other money-back offers that can further prompt them to keep making purchases. 
When other customers are aware of your bonus packages, they become motivated to make more purchases in a bid to benefit from your loyalty program. 
While this enhances your customer engagement, it is also a surefire way to boost sales.  
One of the ways to boost customer engagement eCommerce with CRM is by integrating your POS system with CRM software to set up loyalty programs. By using your CRM eCommerce software, you can identify your most frequent customers and incentivize them with discounts, extra brand credits, and other offers to encourage them to keep making purchases. 
This integration not only enhances customer engagement but also helps to boost sales. If you're looking for a POS system to integrate with your CRM eCommerce software, Wisesmallbusiness has an amazing guide that can help you find the best suitable one.
7. Be Keen On Customer Satisfaction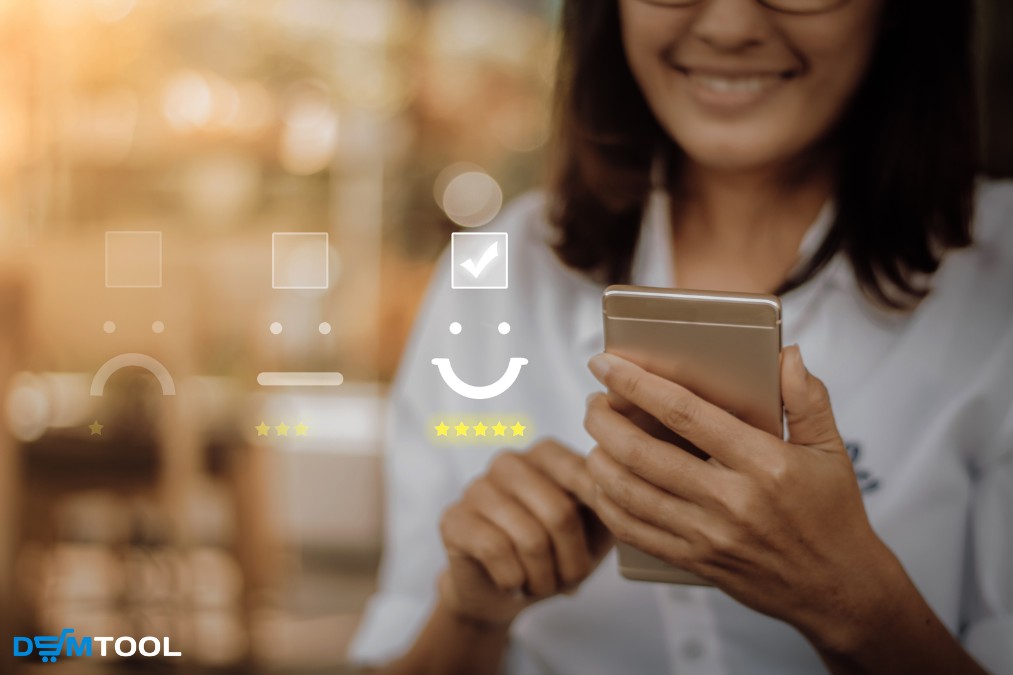 And again, customers are the backbone of any business and you've got to treat them as such. One of the best ways to evaluate the effectiveness of your CRM eCommerce strategies is to maintain a constant exchange of feedback with your clientele.
It's not enough to work with assumptions when dealing with customer satisfaction. To help you arrive at a more concrete answer:
Let customers rate their experience with your eCommerce CRM software through survey forms.
After their interaction with your system, roll out survey forms to them to evaluate the entire purchase procedure.
To speed up the process, you can design your questions to have summative scale answers.
Instead of restricting the survey to their customer service experience, make it an all-around survey experience.
Include other aspects like website navigation, logistics, service speed and what have you.
The wisdom behind this evaluation is to ensure there are no loopholes in your feedback. Once your responses have been gathered, you can then derive deeper insights that can help you boost your customer engagement.
Employ Your eCommerce CRM Strategy!
The business sphere isn't fair to anyone! Now and then, rival businesses are getting more aggressive and tactical in their approach, leaving no room for mistakes. No one wants to get lost in the shadows.
And as a result, it's becoming very difficult to satisfy customers with just high-quality products and services. So, if you want to remain a force to be reckoned with, you must be exceptional with your eCommerce CRM strategy.
Now that you've gotten these beautiful insights that can boost your customer engagement with eCommerce CRM, I hope you leverage them to your advantage and become a formidable opponent in the competition.
About the author: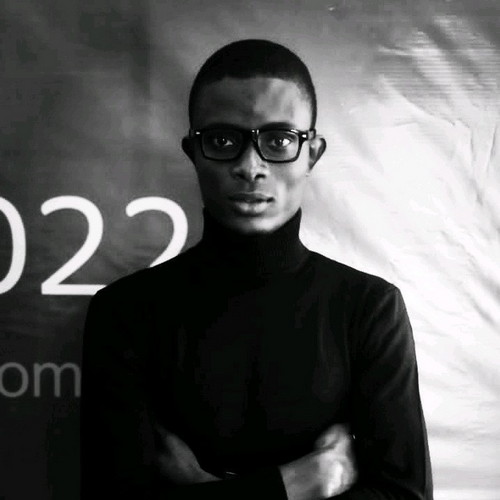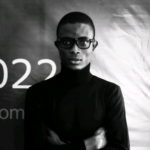 Rilwan Kazeem is a graphic designer and an enthusiastic freelance content writer. He started his journey as a writer three years back and he's notable for engaging his readers with in-depth and thought-provoking blogs and articles.