6

min read
You must have heard how blogging can drive in bigger sales and wider audience reach. Do you know that any e-commerce business can actually use blogging to boost sales? Why? Because more and more buyers are relying on blogs to research a product and prove the credibility of a company before making a real purchase.
Actually, it's not only blogging that can increase the inbound traffic to your website. Social organic growth can do that as well. In this article though I will focus on blogging, which is more SEO oriented.
"47% of buyers have viewed three to five published content or blog posts prior to making a purchase" — Hubspot
Statistics have also shown how more B2B and B2C companies are using blogs to expand their reach. Source website reported that companies who have incorporated a blog to their websites tend to have more indexed pages by search engines. This means that blogging helps your website become more credible so that search spiders are more likely to recommend the website in searches. Therefore, blogging helps your business to acquire more customers.
11 Cool Ideas To Blog About Your Products
The big question for many product-based websites is this – What to blog about that can be relevant to your audience? For an e-commerce website specializing in dropshipping products, this can be a challenge but it doesn't have to be. We have collated some really good blog ideas for your product so that you too can start blogging from your own website. Start blogging about your products by using the following approach:
1. Make An Exciting Announcement!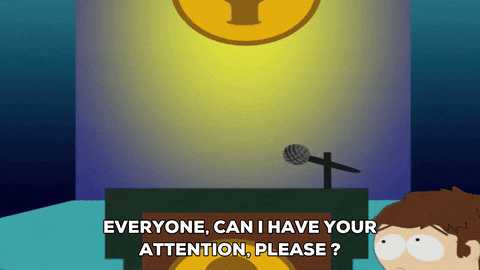 Share some good news. Are you launching a new product? Are you into a new partnership? Or do you have new updates that will benefit many of your audience? Put it all in a blog post. You can make a more powerful impact with exciting announcements. It shows an important development in your business as you are creating a milestone for your brand.
2. Product Tutorials
Feature short tutorials that will guide users on how to use your product or products. Tutorials can be directly related to your products or it can be an inspired tutorial that incorporates the use of your product. So if you are dropshipping fidget spinners, you can create a tutorial on many ways to have fun with the product. Or if you are selling play blocks, create a guide on how to create a castle or a robot from play blocks. For sure, you can come up with the perfect tutorial using creative graphics that you can come up with.
3. Trending Products Around Your Niche
Blog about what is trending around the products you are offering. It is a good idea to keep your ears and eyes open to what is trending at the moment so that you can create a content that is shareable on social networks and get a brand new reach. So for instance, if you are in the clothes and apparel industry and everyone's talking about the Oscar's, you can create some content about what the celebrities have been wearing during Oscar's night.
4. Customer Success Stories
Your best marketing agents are your customers! Feature them on a post so they can tell their story about your product. Get an interview and put it up a blog post. Future customers would like to trust you before making a purchase. Featuring a happy customer gives them that proof they wanted and the credibility you need.
5. Top Ten List Related To Your Products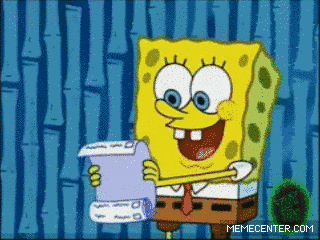 Choose a topic around your products that will draw interest to your audience. Curate the best products to come up with a top ten list that goes hand in hand with your products. This could be celebrities who are already using your product and making them feel good about it. For instance, if you are selling Women's apparel in Fall, you can curate about top 10 best fashionable hoodies that teens love to wear on Thanksgiving Day.
6. Top Selling and Most Popular
People are browsing the internet to look for the best and what's popular products. These two factors identify the products as tested and proven. You can feature your best selling products. Support your blog with informational data. You can search for mentions of your product on social media and draw your inspiration from there.
7. Inspirational Topics
Blog about what inspires a new trend that is directly related to your product. Who are the people that made a big impact on your products? Share something inspiring that relates to your audience. People are looking for something that encourages and motivates them every day. For instance, if you are selling clothes for women, you would like to blog about what can make them feel good despite their size. Your readers draw inspiration from your blog and would look forward to more.
8. Round-Up Inspiration
With the use of social media, you can easily create a roundup post by creating a hashtag for your products. These hashtags are basically keywords that customers use to include your products in their posts on Instagram, Facebook, or on Twitter. Gather ten or more public posts using these hashtags to create one round-up post. This is a powerful way to lay emphasis on your customers, it also builds trust with prospective customers once they see how other people use and take pleasure in your items.
9. Answers To FAQs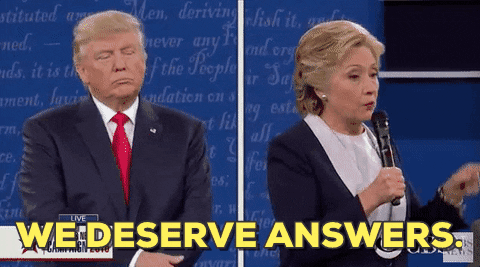 There will be a point in your business when many customers will be asking the same question that will require the same answer. In order to address this question, you can blog about these questions giving them an in-depth answer. You may also point them to your FAQ page if they have other general questions.
10. Interesting Facts About Your Product
There are many readers out there who love to read fun facts. Blog about interesting facts that will not only add knowledge about your products but will help customers remember your brand. Interesting Facts are shared more often than other regular posts. This is especially true if the fact that you are sharing is really surprising.
11. Encourage Guest Blogs
Host a guest author feature. This encourages other bloggers to share nice experiences surrounding your product. Contact professionals in your industry who you think can write a valuable content for your website visitors. What's nice about guest blogging is that if your guest author has their own site or a blog they manage, you can also request to be featured. This kind of collaboration builds lasting relationships that can make your blog more credible.
These suggestions are just a few of many. You can implement and plan your blog post by using a calendar to schedule your weekly blog posts. Have we missed any exciting blog ideas? Let us know in the comments below.