3

min read
When you dropship on eBay, Shopify, another eCommerce platform or your own website, the dropshipping product research is one of your daily tasks. Here we will show you how you can search for products to sell with the help of Google tools.
Are you familiar with 'think with Google'? In that section, you can find several powerful Google tools that can help you grow your drop shipping business. For us drop shippers, there are two in particular that can do tremendous work in terms of market research.
Google Trends
The more familiar tool is Google Trends, launched in 2006, in which you can find graphs of search volumes for your search terms. The other is the Shopping Insights tool, still in Beta, focusing on products and giving a comprehensive analysis of them across the U.S.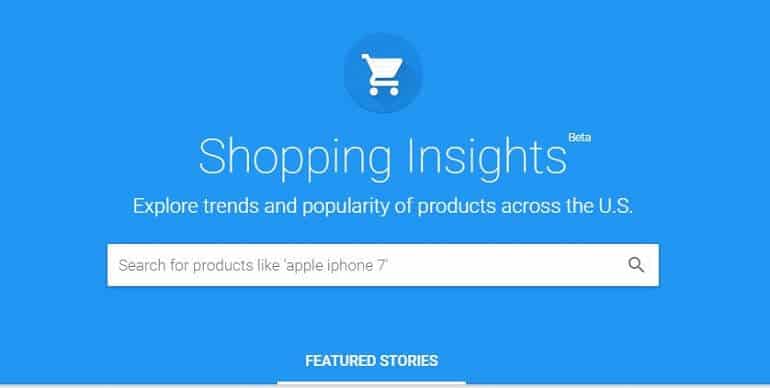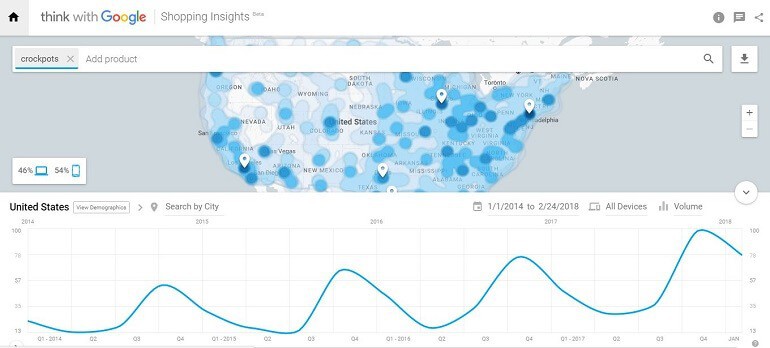 Here we can inspect the market trends of the items we sell and look for new items and niches to work with. Say you sold some crock pots, it's going well and you want to promote this item and increase sales. Why not look for it and let Google advanced search think for you? Check out what we found in just a few seconds:
These were the past four years for Crockpots, can you see that repeating pattern? it's quite obvious, isn't it? So we decided to look for it on Google trends, and look for the past 14 years.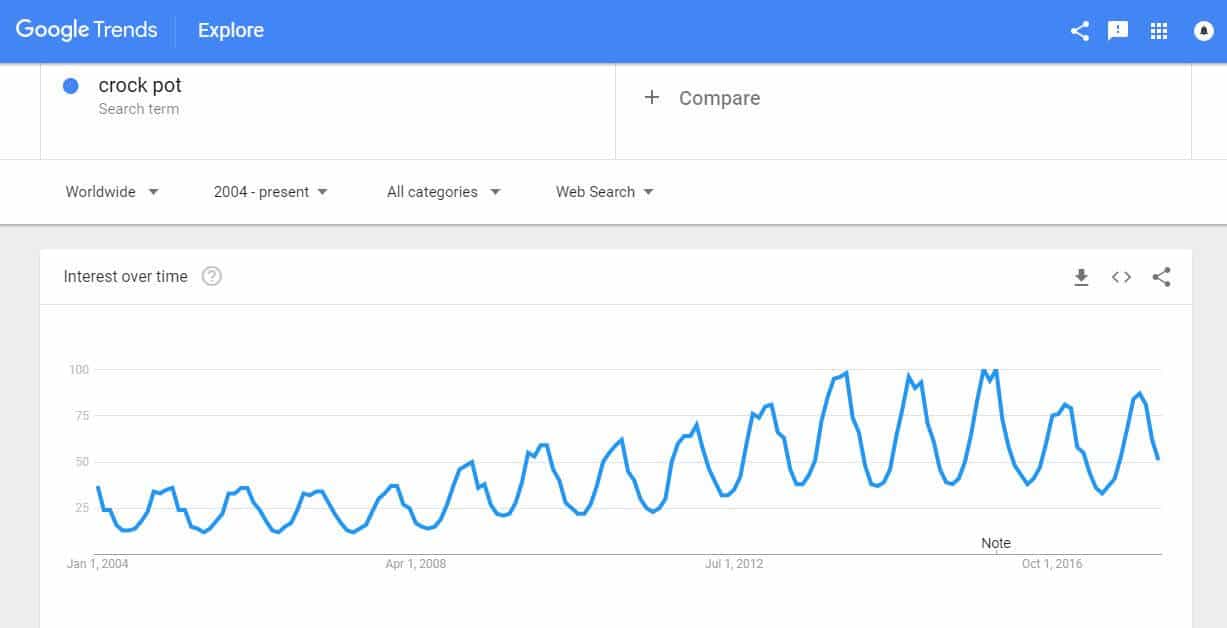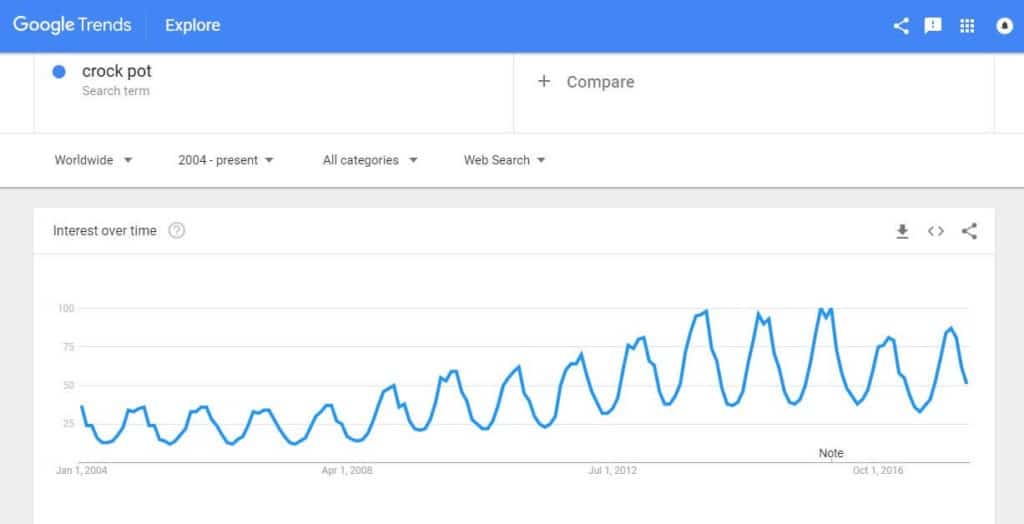 What can we make of this? So, the pattern shows that crock pots are being searched for by potential customers starting from June and peaking from November to January. So what can you do about it? First off, find the best dropship supplier for crockpots before June comes, one that is cheap enough so you can keep a nice chunk to yourself. Then, prepare with titles, descriptions, and images, and last but not least, create a suitable marketing plan for the variety of crockpots you are about to offer.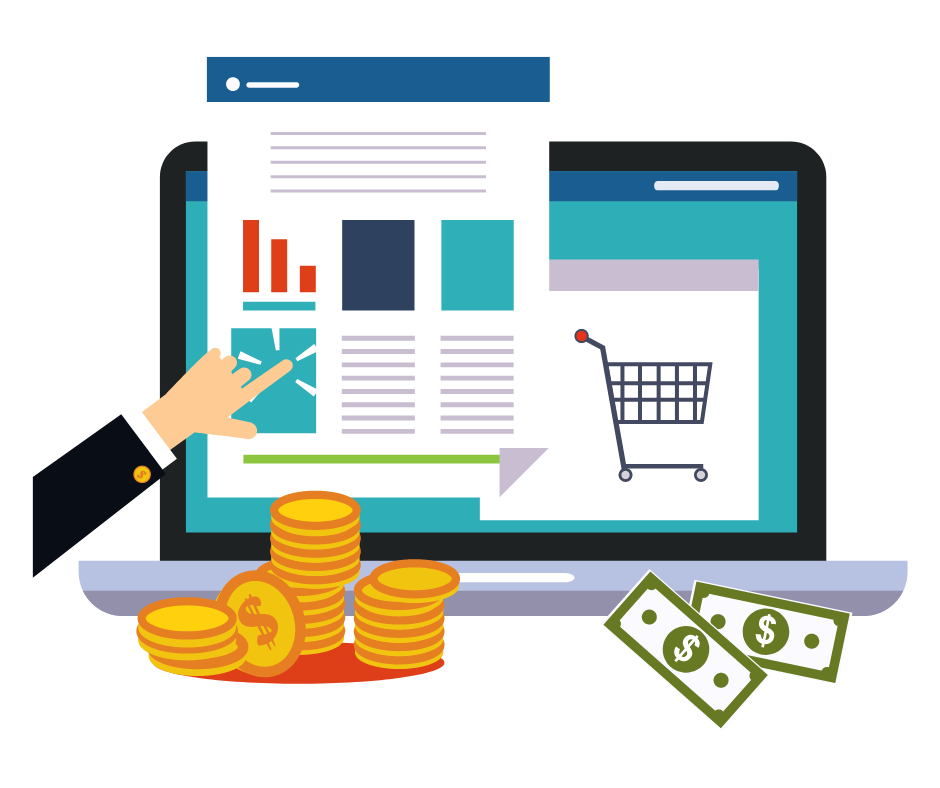 Don't wait for the profits, make them!
Start a profitable dropshipping business with DSM Tool. Get a free course and a free trial of the software.
Search by Location
While on Shopping Insights you can only see information within the U.S, you can utilize Google Trends if you want to know what sells where. When we searched for Fitness Trackers, we have noticed that they are a big hit in the big cities: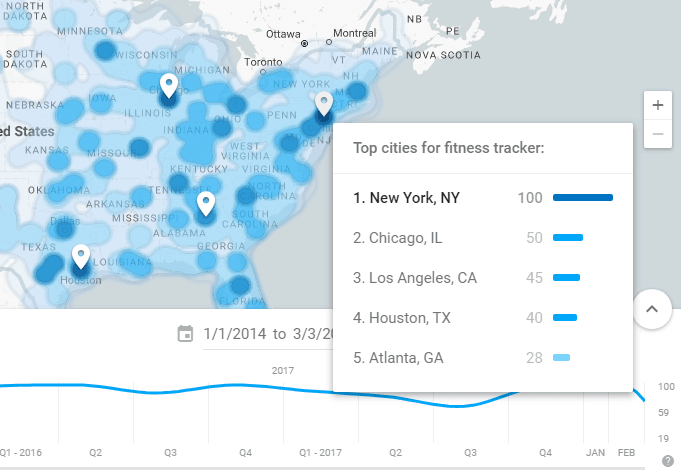 Even more interesting than that, we got to discover where are most enthusiastic buyers for this eCommerce niche on Google Trends:

We know there are many of you who are selling in the United Kingdom and in Germany, this should be quite interesting for you.
This comes to show how important proper market research is in this business. Focus your attention on trend predictions and prepare your store for the waves of customers waiting in the imaginary line to buy your items.
You can find more about how to find dropshipping products in our Best Product Research Tools guide!