11

min read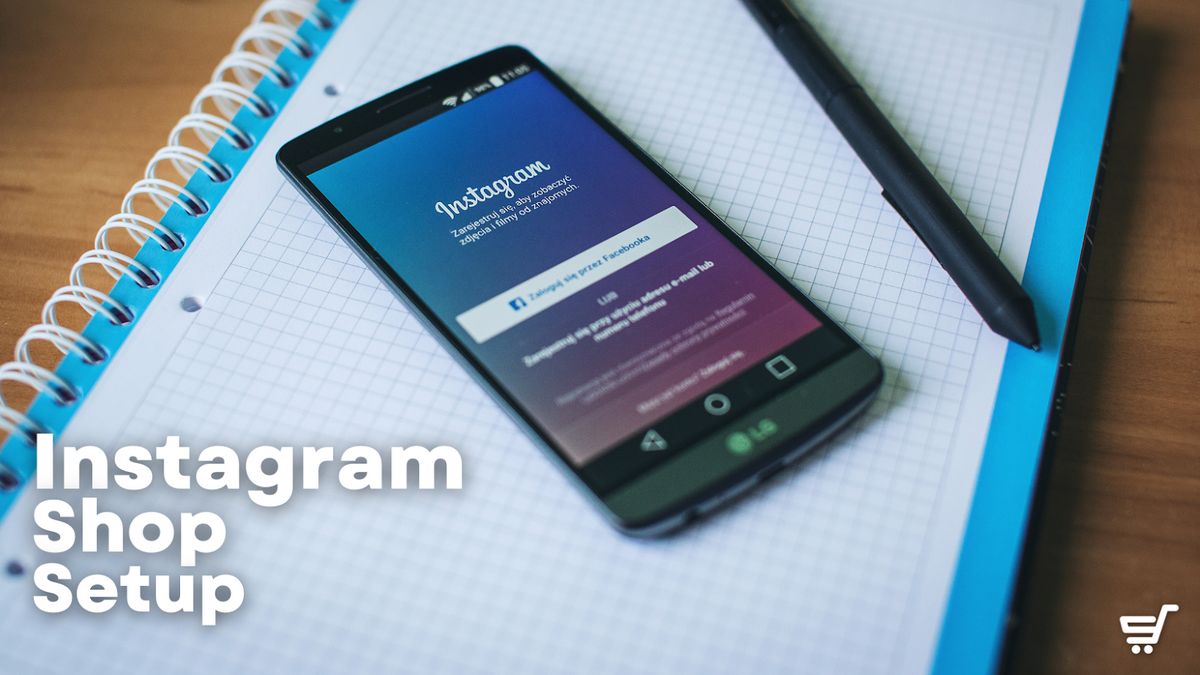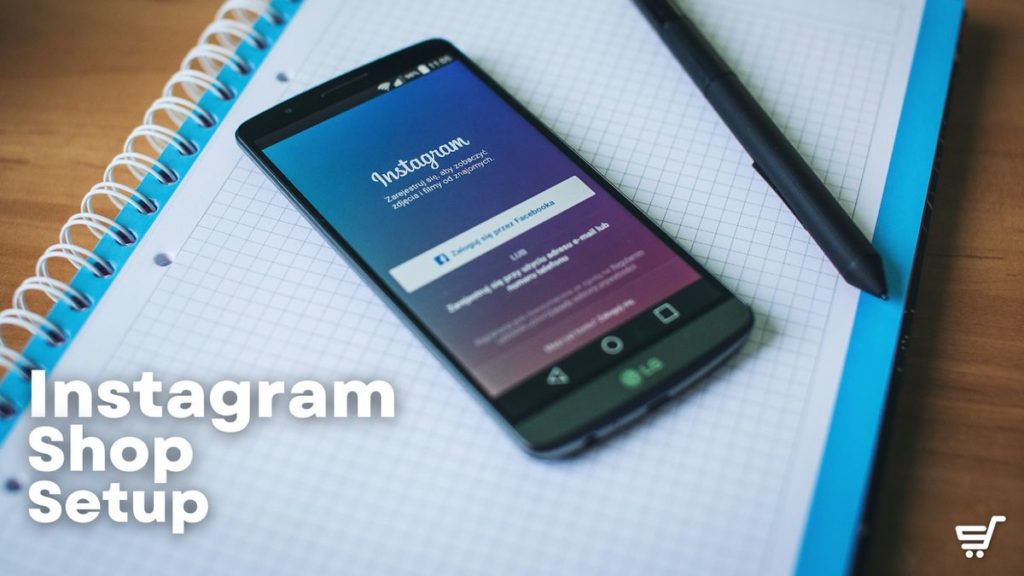 Instagram shops are the latest selling trend that every brand from small businesses to big-time commerce is joining. Social Commerce has become so unbelievably popular among young generations around the world who have now the largest presence on these platforms.
To give you a clearer picture of the magnitude that this social media platform has over internet users around the world, here are some interesting facts:
Instagram has at least 1.440 billion active users around the world, based on Meta's a.k.a. Facebook recent studies in Q2 of 2022. The studies are based on the potential audiences marketers can reach with Instagram Ads in order to promote their business.
The United States alone has at least 153.6 million active users being the second largest Instagram active user source in the world. India has the first place with roughly 263.8 million active Instagrammers.
Being this said, it's important to point out the obvious, Instagram shops are undoubtedly necessary for anyone who wants to start using social commerce as a source of income. From regular sellers with inventory to dropshippers.
When it comes to IG shopping, it goes without saying that aside from offering quality products, the key element relies on content. This is where your marketing strategies skills come into play. It is not always about simply posting a picture of what you offer alongside the description like you would do if you are in a marketplace, it's about how you persuade your potential customers into engaging with what you post.
Take into account the fact that social media platforms have a massive impact on engagement rates because hundreds of thousands of internet users navigate through these apps on a regular basis. Therefore having a store presence in these outlets will allow you to potentially expand your business.
— Let's quickly go through the steps of setting up your very own Instagram boutique.
Instagram Shopping: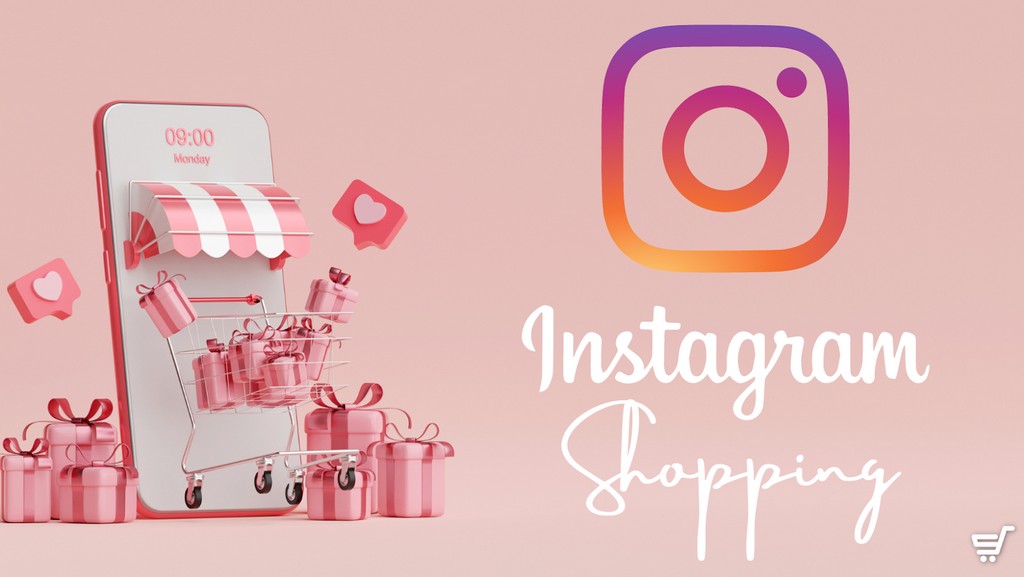 The Instagram app now allows Instagram profiles to be converted into business accounts. The way it works is fairly simple: Showcase your product catalog, place a brief yet clear description of each item, add the product tags accordingly and upload your posts and stories.
Instagram stores can be featured on the Instagram shop tab that will have access to the platform's navigation feed — that is where you can expose your business to the app's user base.
Users can discover shoppable posts and finish the checkout on Instagram. People can see more images that feature the product they are interested in, the pricing information, and other products offered by the same shop.
This is why you need to understand your market niche and deliver an effective social media strategy to potentialize your monthly sales.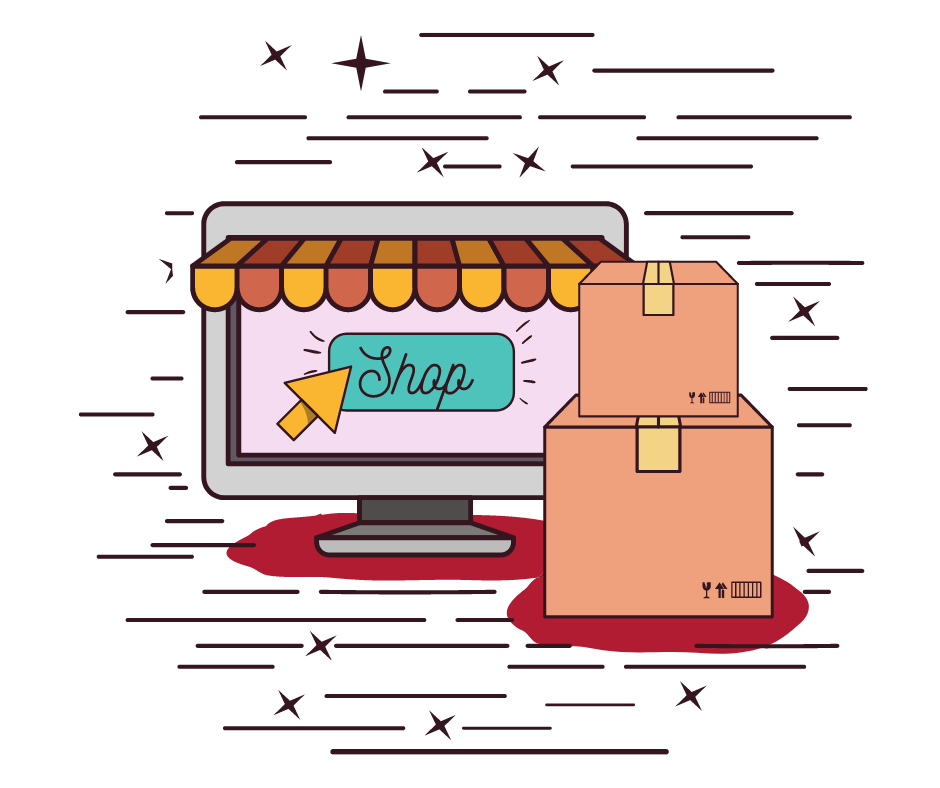 It's time…
Don't wait for success to come. Hire yourself and start your own dropshipping business
How to Add a Shop on Instagram:
In order to start selling on Instagram, you first need to open your Instagram business account. Let's go through each step you need to take to make this happen:
1. Submit your IG account for review
However, you need to check some necessary boxes before you will fully enjoy Instagram shopping. For example, check if you are located in a country that is eligible for Instagram shopping. Let me save you some time and present some of the countries that have the eligible status:
North America:
Latin America:
Argentina.
Brazil.
Chile.
Colombia.
México.
Panamá.
Rest of the world:
France.
Austria.
Cameroon.
The Philippines.
Indonesia.
Thailand.
Spain.
Denmark.
Estonia.
Italy.
Greece.
— And the list goes on.
You also need to comply with their Merchant Agreement along with their commerce policies. Lastly, you need to offer eligible products, this means, avoiding anything related to banned items such as guns, sex toys, counterfeit and product piracy, etc.
You also need to open up your very own Facebook page. This platform is directly linked to Instagram, at the end, formerly named Facebook, Inc. is now Meta Platforms which includes Instagram.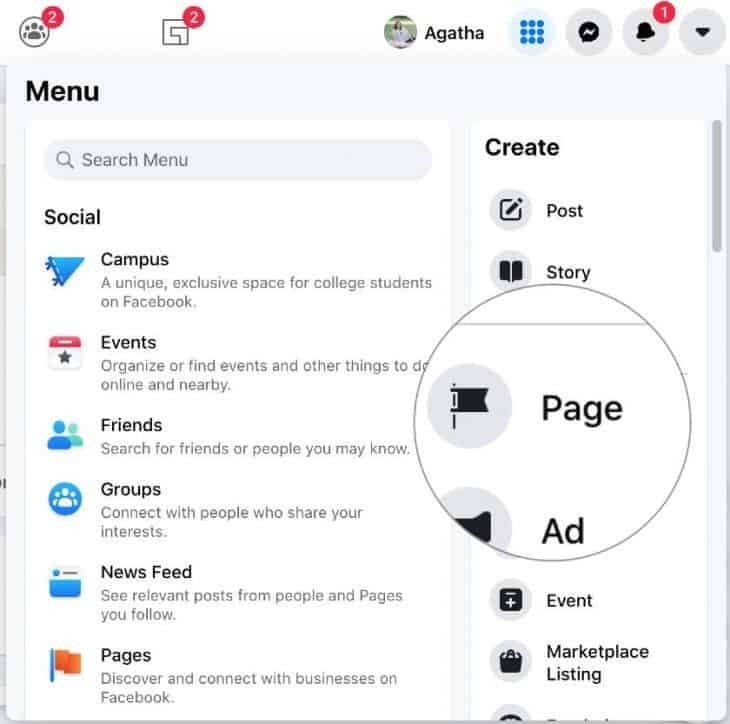 To open your Facebook business page, head over to your Facebook account and click on the Page tab on the left side of the screen.
Create your official store page on this platform and then sync it directly to your IG account which will allow you to have access to the Instagram Commerce Manager once you have your store ready to go.
It would also benefit you to open a Shopify store, even though Instagram is now allowing buyers to finish the checkout process within the platform, it would behoove you to have an official web presence with your very own domain. It will not only give you more control over your sales and inventory stock but it will also boost your credibility and professionalism among users.
Once you have both your Facebook and your Shopify store, it is time to sync them both up. Add your recently created Facebook page to your eCommerce Shopify website.
This will save you so much time when it comes to adding products to your listings since you can automatically sync your Facebook's product catalog to your website — not to mention the overall store management system.
This way you have more time to strategically improve your sales and grow your business.
— Now you will be able to finally open up your Instagram store.
Tip
Running online stores on different social commerce platforms can be difficult for beginners, but it is effective if your goal is to increase revenue.
2. Set up your Instagram account business profile by following these two steps:
Change your profile to "Business Profile".
Link your business profile to your Facebook business page.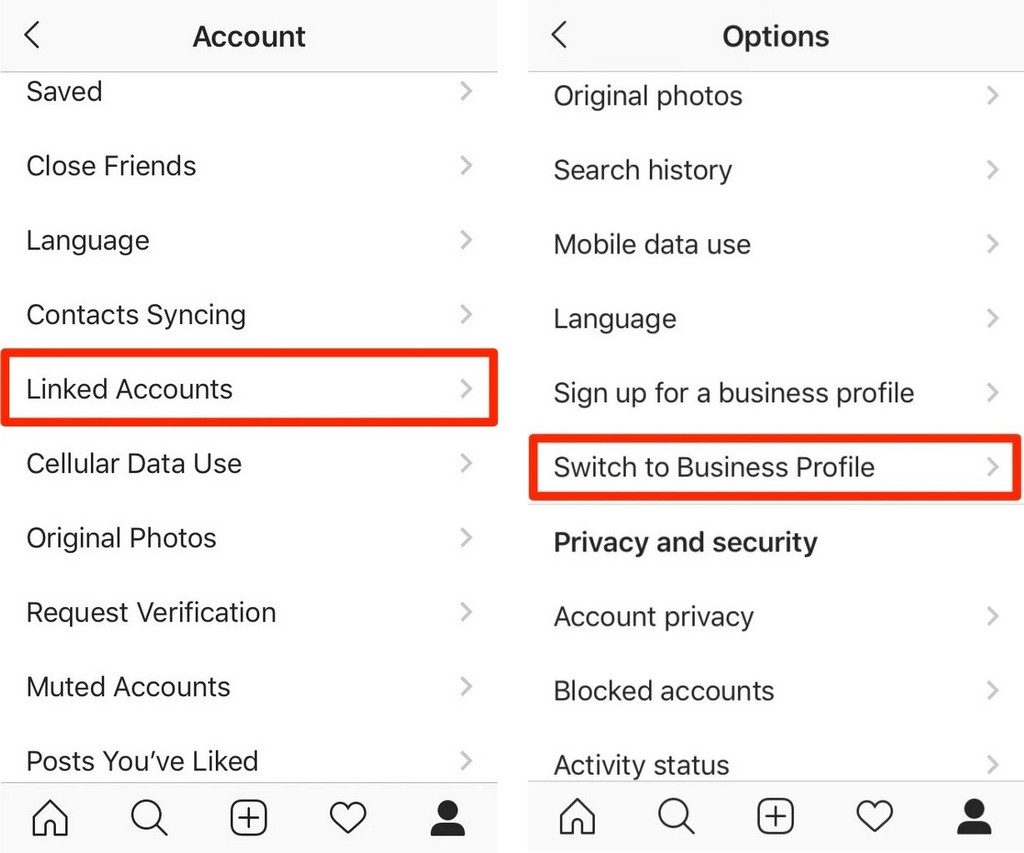 3. Add shop to your Instagram Business Account
Once you have your business account on Instagram, you will all the time see the button "Add Instagram shop". It will be right below your bio. So click on it to set up your own IG shop: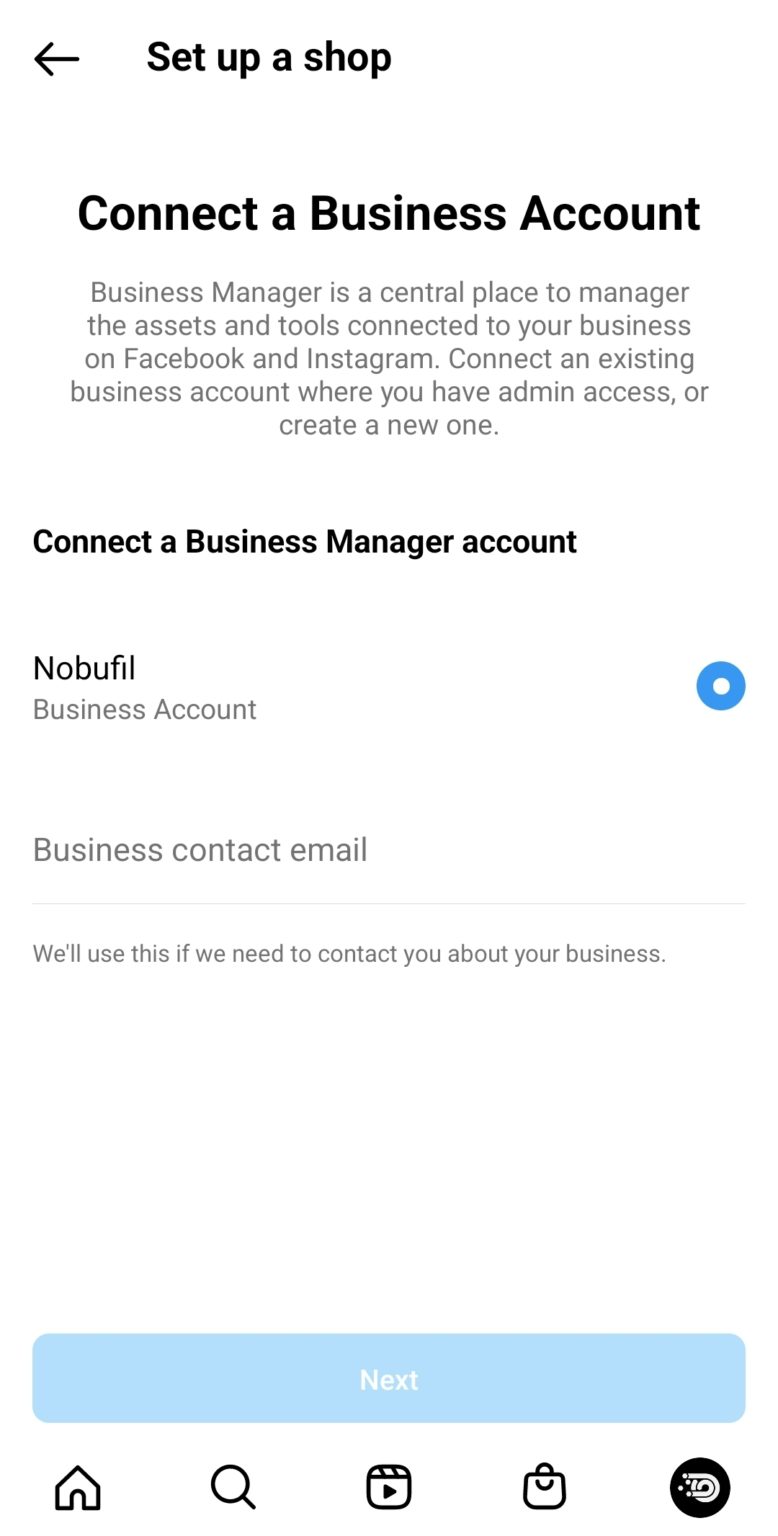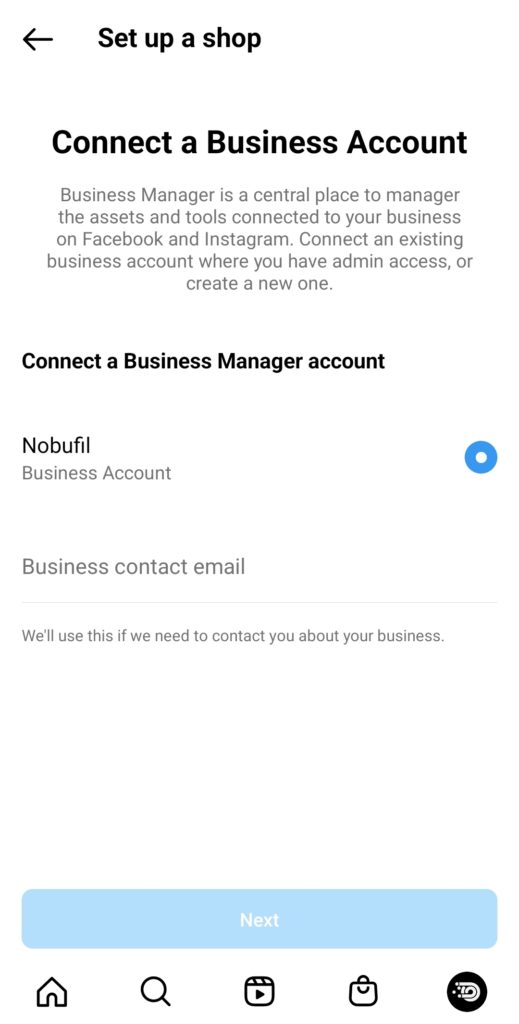 Provide your business email and complete the suggested by Instagram steps.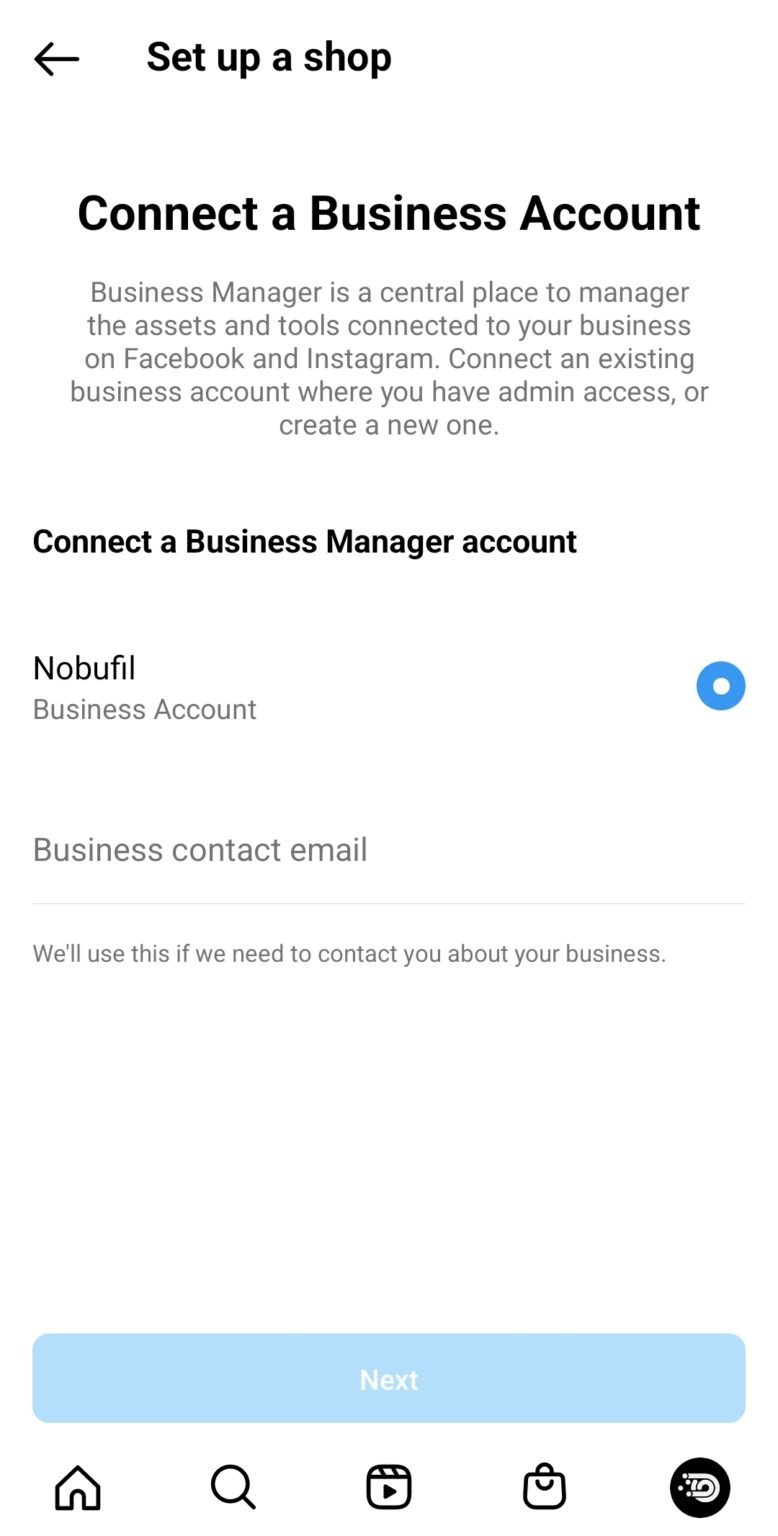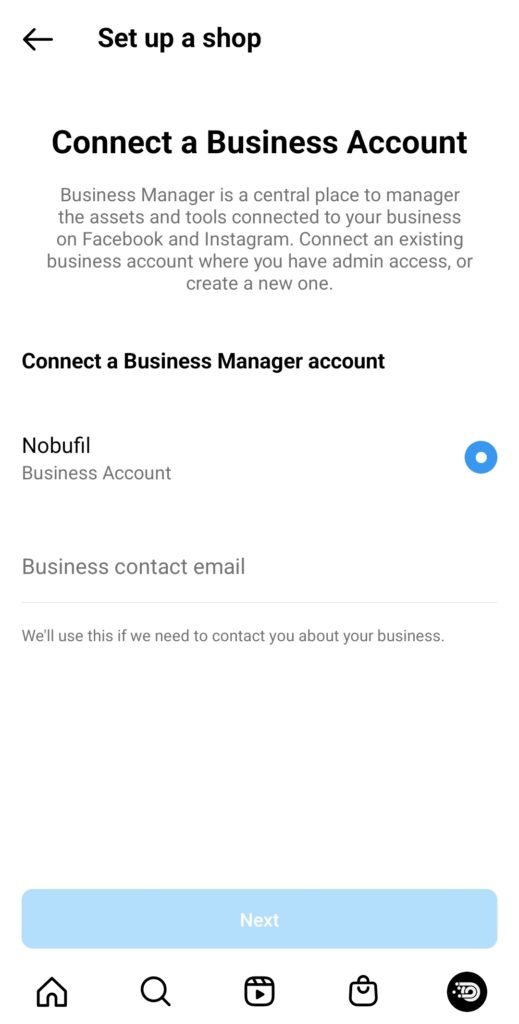 4. Upload your product listings:
A catalog will contain all of the information that your product holds. You can use your catalog to run ads that display your items, sell from a shop, and more.
You will have two ways of uploading your product catalog where you will be able to promote them through Instagram posts and Instagram Stories:
In order to create a catalog manually, follow these steps:
Go to your Facebook Commerce Manager.
Start creating your catalog:

Click "Get started" and then select "Create a Catalog"

Make sure you select the type of inventory you want to sell.
Choose how you want to add items to your catalog:

Select Upload product info if you plan to add items yourself in the Commerce Manager.
Select Connect a partner platform if you host your items on a partner platform that has an integration with Meta.

Enter a name for your catalog and then hit the "Create" button.
Having an eCommerce platform such as Shopify:
After you create your Shopify store, you will be able to connect your account to your other sales channels, here's how you do it:
Click on the plus icon on your Shopify's dashboard: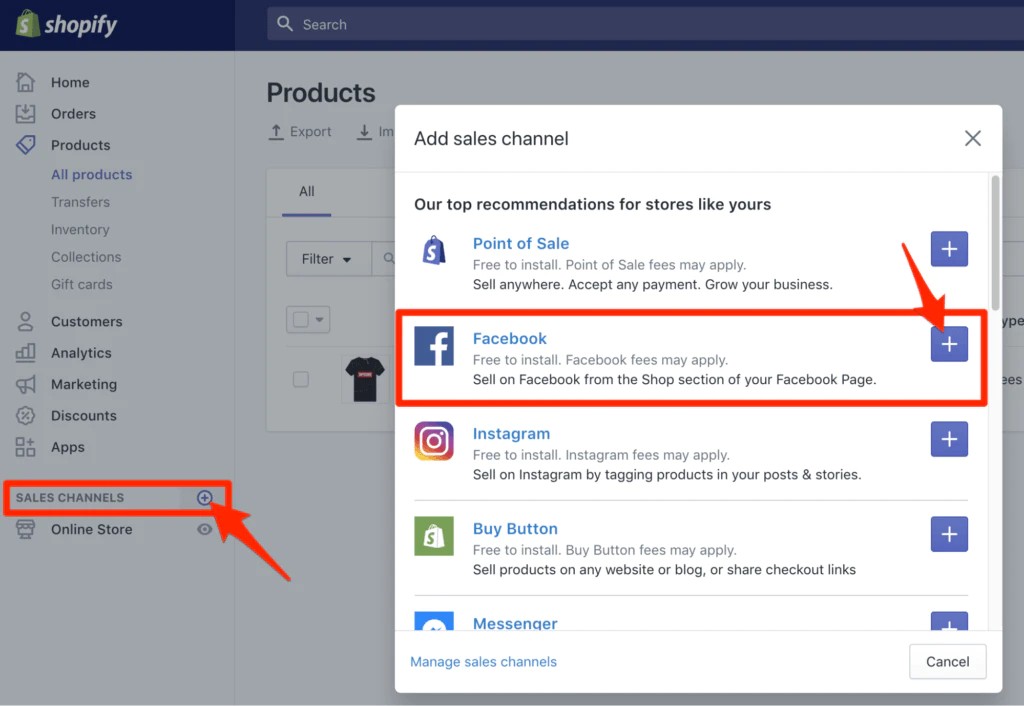 Click on both Facebook and Instagram options to integrate them to your Shopify account.

Add your product catalog to Facebook by clicking on the Product tab on the dashboard. Simply select your item and click on "Make Products Available" in the dropdown menu: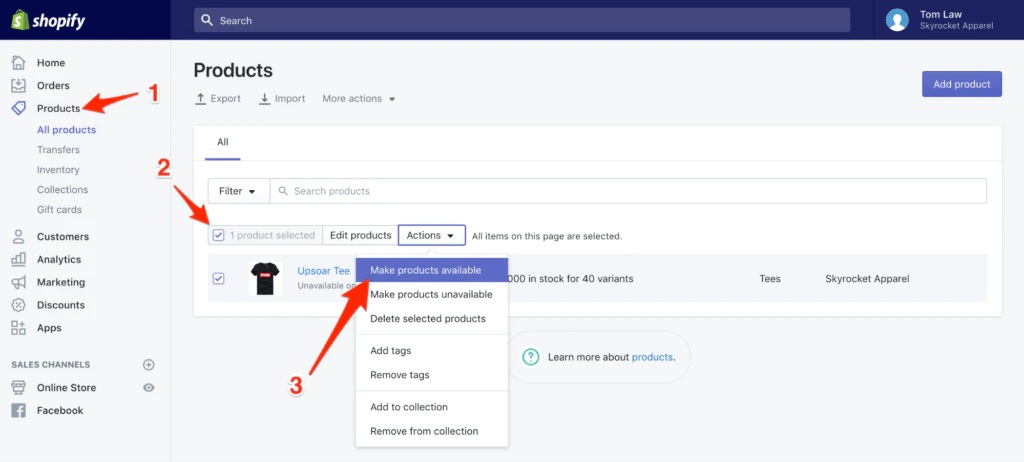 Once you're done connecting both your Facebook and Instagram accounts to Shopify, simply sit back and wait since Instagram will automatically place your account for review and hopefully, approve it.
It's important to point out that the review process can take up to a few days. When your account has been approved, Instagram will show you the following notification:

5. Working on your Instagram product listings:
Upload photos and videos of what you offer: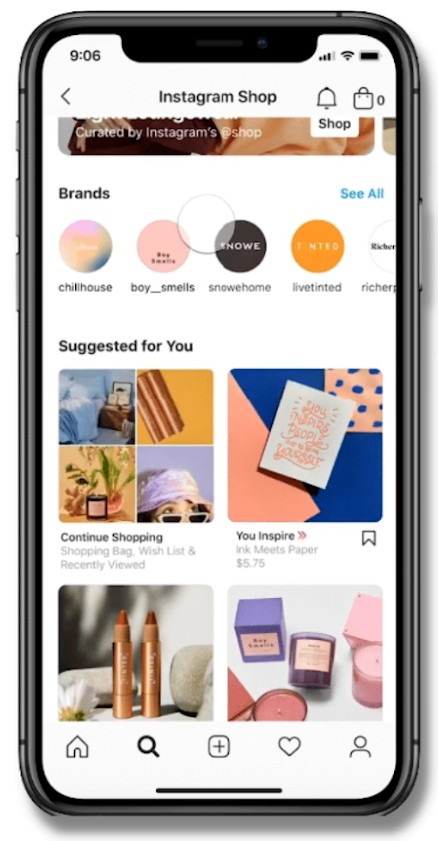 Use clean, clear, and professional-looking photos of your products. If you're dropshipping, make sure you choose high-quality pictures of the item you upload. If you are dropshipping, make sure you use the best pictures you can find on your supplier's product page.
Make sure you present your product with a clean background showcasing a single product with minimal clutter.
You can also use other formats other than just posting pictures, you can add videos as well.
Product tags will enable your business to highlight products from your listing catalog and help customers learn more about what you offer on Instagram Stories, feed posts, Live and Instagram TV.
Tagging your product is fairly easy and fast to do, here's how you do it when you post:
Tap on your product and open the tagging menu.
Tap the photo you'd like to add product tags to (Typically, product tags will automatically appear on the product represented in the picture).
Select the product catalog where your desired product is located.
Review the product tag and click on "done".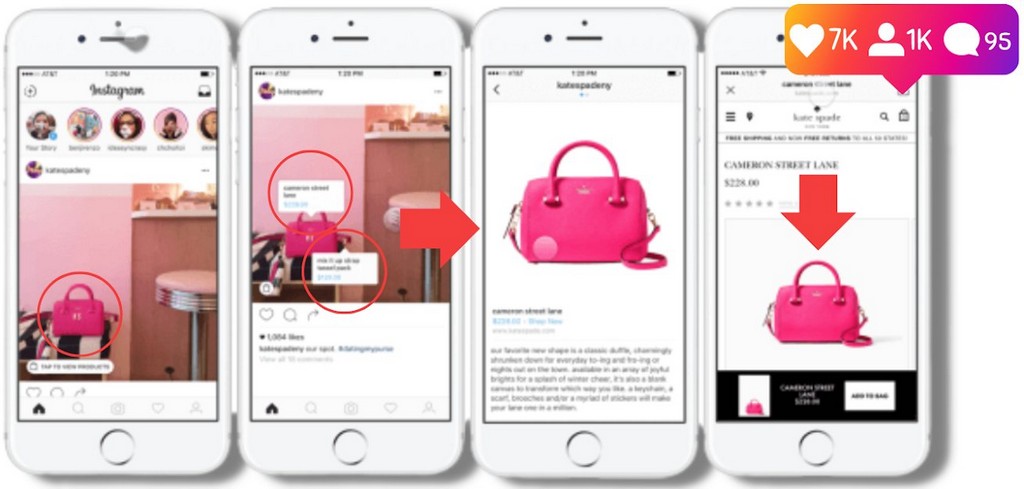 — It's all about shoppable posts.
Your account is ready to be reviewed:
Once you have your product catalog ready on your Instagram, you will need to submit your account for review by following these steps:
Head over to your business's Instagram profile and tap the menu icon.
Select "Settings".
Sign up for shopping.
Follow the steps to submit your account for review.
Visit "Shopping" in your "Settings" at any time to check your status.
It's important to point out the verification process might take a few Instagram a few days to validate.
In order to add the "Shop Now" button, make sure you:
Go to your Instagram profile settings.
Tap Business and then Shopping.
Select the product catalog you'd like to connect.
Final thoughts
Congratulations, you've already officially opened your Instagram shop. The process takes a little while to fully go through every step of setting up your ig store but it is worth it.
At this point, it is all about how you create interesting posts around the products that you offer. The way you approach your Social Media strategy is key when it comes to Instagram shopping.

— So get out there and start generating income through Social Media!