4

min read
As of recent, eBay has announced their 2018 Spring Seller Update. The update is focused on creating a more comfortable shopping environment by conjoining all listings of a certain item to one and adding a buy box which will display seller's offers.
"We are creating a more personalized, intuitive, and easy-to-navigate shopping experience to help buyers find what they want quickly and easily. In our 2018 Spring Seller Update, we're meeting buyers expectations with a product-based shopping experience, and tools to simplify selling and support your growth."

– eBay Seller News Team
What to expect when dropshipping on eBay in 2018?
Product Based Shopping Experience
The path forward is more product based. if up until now the attention was given to sellers who invested in good titles, description and SEO work, images and other details helping to get higher rankings, this update will shift the focus to the items themselves, meaning you won't see more than one of the same item in the result pages anymore. eBay's 2018 Seller updates are all about connecting seller products and their listings to match a better buyer experience thus the eBay catalog had been introduced.
There are going to be some changes in the category system as well, they have even started to implement it unnoticed, where a few select products are already visible. It will begin gradually during the next few years.
If you still can't really comprehend what does it all mean, let us simplify it for you.
When listing an item you'd have 2 options:
Option 1: list it through eBay's catalog using EPID (eBay Product ID) which is similar to Amazon ASIN. eBay is already mapping its catalog using the specifications collected in the past years (such as the item's UPC) to create its EPID catalog. If two sellers will post the same item from the catalog it will appear as a single item with the same title, same images and same specifications and all on one page. Next with each item eBay a list will appear with all the sellers who offer it and it's going to be out of your hands to make sure you are the featured seller to the end customer (or the only seller using methods to make the item unique).
Option 2: If you hold a unique item you may list it into the eBay catalog and every other seller who would like to list the same item will be listed as the item's seller together with you.
So what will differ between the sellers? The description (aka template) will be different, the business policies and the price as well. It is indeed a more challenging situation for the drop shipper who might have to find new creative ways to lead the list of sellers and become the featured seller other than just by changing titles, images, and specifications.
Read more about product based shopping experience.
Improvements in Retailer Standard
eBay is going to improve retailer standards to meet buyer expectations which are key to how the speed of sales goes.
Fast and free shipping
Retail standard return policies.
According to their information, 75% of buyers actually look into the return policies before making a purchase. Therefore, eBay highly encourages sellers to adapt to the free 30-day returns and enroll in the eBay guaranteed delivery program.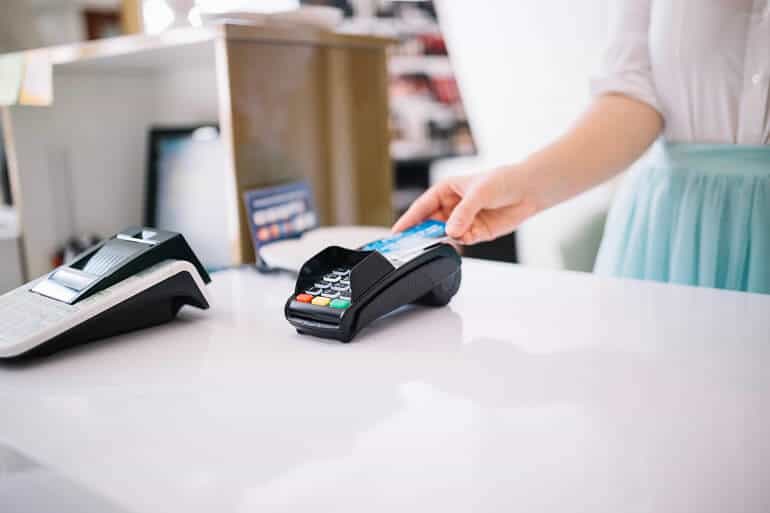 The eBay Guaranteed Delivery Program
"Starting in March 2018, eBay Guaranteed Delivery's handling time guarantee will be available to more sellers. We will reduce the average number of transactions required for eligibility to 100 transactions within the previous 12 months. You will need to maintain a late shipment rate of 3% or lower to qualify. Qualified eBay sellers will be notified of their eligibility via email."
Read more about eBay guaranteed delivery program
Streamlined Return Policies
Apparently, the free 30-day returns feature is just one of the five return policy options that sellers can expect for starting May 2018.
"Buyers' expectations are continuously evolving and we strive to deliver a returns experience that is consistent and competitive with the changing marketplace. Our simplified return policy options will help drive a retail-standard returns experience for buyers and may boost your sales. We recommend that you begin changing your returns policies now."
Read more about Streamlined Return Policies
Comprehensive Seller Protection Program
For some good news, eBay has launched a new program to protect their sellers. In the event that a buyer has a problem with the product, sellers will assist the buyer to return the item while eBay will protect the sellers from faulty returns, negative and neutral feedbacks, and monitor buyer abuse that may take place.
Read more about eBay Seller Protections
---
These updates will give a great opportunity for sellers who are quick enough to seize the changes and be prepared for it. In the next following weeks, we are going to explore how are these updates will affect the Dropshipping game on eBay so stay updated! Also, let us know what you think about these new seller updates in the comments below. Happy Selling.