6

min read
For the first article out of a series we have planned for you, focused on the upcoming updates on eBay, we have decided to explore how to 'Run the table' and have your listings show first out of a list of suppliers in a soon to come buy-box for items on eBay by lowering your prices and improving your shipping methods.
Last week we published an article about the recent eBay announcement regarding their 2018 spring seller updates and the merging of listings by adding a buy-box. If you haven't read it yet, you should probably catch up first.
Up until now, us, the eBay sellers, were used to spend hours and hours working on improving titles, building descriptions, and adding item specifics. Now, when some of the listings are bound to be improved by eBay which ultimately will reduce our control over it, our only way to make sure that our item is featured and showing first is by having the best possible price and shipping method.
How to lower your prices
The final price of your item is always constructed of two factors: the Break-even percentage and your desired profit. Obviously, the goal is to keep your profit so you can actually get something out of it and lower the break-even as much as possible, by paying less for each item.
So how can one pay less for each item?
The first thing you should do is see if you can lower your fees on eBay and PayPal. If you don't have a store on eBay, your final value fee will be 10%, and having a store lowers it to 9.2% only. Also, make sure you have a business account on PayPal and compare prices in the merchant fees section.
Next up is taxation. If you are buying goods from the major retailers, you are probably paying taxes on your items.  demanding it from your buyers on eBay or not, you can always refrain from paying taxes by sourcing your products from third-party sellers who mostly (not always) won't charge taxes on sites like Amazon, Walmart, etc. More information about that can be found in our Supplier's table article.
Another crucial part is discovering how to actually pay the least for each item. Whether it's by buying cheap gift cards that can be bought with your PayPal account or a bank transfer, Credit Cards with Cashback, or any other method that works.
And the final piece of the puzzle, find a solid cashback program. It doesn't matter which site you source your items from, is you are not the first one to hear about it, you can surely find a cashback site that works with it. Even just 3% can make a HUGE impact on your listings.
Now, imagine you lowered your eBay & PayPal fees as much as you could and got it down to an average of 15.5% (You can look for it in your selling costs section on your eBay account). Also, you only source items from third-party sellers so you hardly pay any. Your gift cards cost 98.5 for a hundred or perhaps you get 1.5% cashback by using your credit card. You also have a cashback account that gives you 4% on all purchases. In that case, deduct 4% + 1.5% of the cashback from the initial 15.5%, which makes it 10% to have your Breakeven percentage! It's a tricky task, but other sellers have got to that and lower, so why shouldn't you?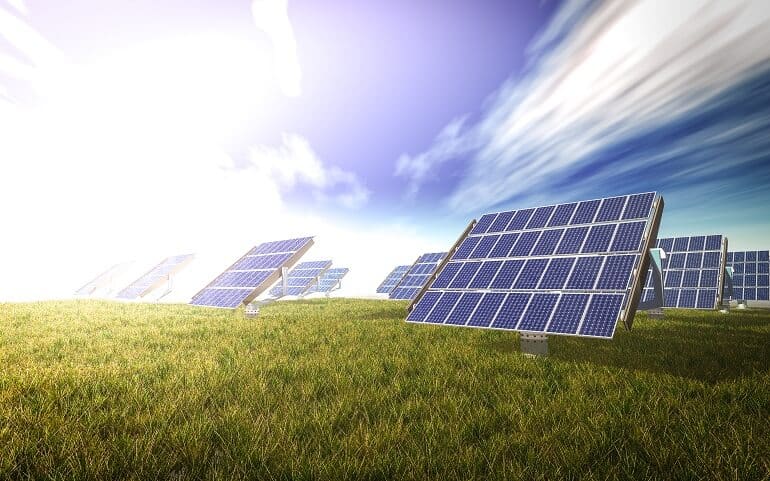 Improve your shipping methods
Letting your buyers know that their item is going to arrive at their doorstep in no time and actually holding up to your word is critical to the success of your business. along with Amazon, many retailers are starting to present their versions of the Prime free 2-day shipping, and we can use it to leverage our stores and get great reviews.
Do you have a conservative set of policies, or are you living on the edge?
Some sellers offer 3 handling days and 1-5 shipping days, while others opt for a single handling day and just 1-3 shipping days. Make sure you find the right balance so that you show your clients how quick you are on delivery, no matter if you're using one of the biggest courier companies or not, while saving some spare time to handle issues and casual delays.
We asked Thai Nguyen, Dropshipping expert and YouTube pro about his opinion regarding shipping policies for newbies:
first, you must fully understand your suppliers shipping policy. Do not overpromise on what you cannot deliver. For example, you can start with 3-5 shipping days and 2 handling days. Then once you get better and know all about your supplier average shipping times, you can go for 1 day handling and 1-3 days shipping. Don't get ahead of yourself and try to offer faster shipping then you or your source can handle!
The fine line between price and time
According to research held by McKinsey & Company, 70% of consumers are content with the cheapest form of home delivery, and 23% of consumers are willing to pay extra for same-day delivery. This stat is actually remarkable and easily explains the rapid growth in Chinese commerce.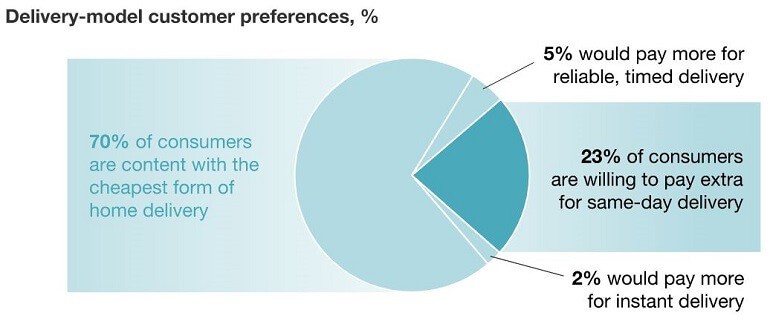 Sourcing from Chinese suppliers can dramatically reduce your prices, but it does take a heavy toll in the form of slower shipping time. The common perception is that it usually takes about 2 months to get stuff from China but modern times show differently. If you are familiar with Wish, you probably noticed their slogan: "If you can wait 2 weeks for delivery..". There's no surprise that it works so great, considering the awfully low prices they offer. Using the ePacket solution in AliExpress for instance is a great way to achieve low prices for a 2-week delivery to offer your buyers.
Just remember, if you can send the items to your buyers in under a week's time, it will always be ideal. However, if it's going to take more than that, you have to make sure that your prices are significantly lower if you want to savor your ears with as many cha-chings as it can take! Here's to running the table guys!