7

min read
Lesson 1: How to set up a dropshipping account with DSM Tool
In this post, you will learn how to create a dropshipping account in DSM Tool and connect your dropshipping store to it. This is the first step you are about to take towards building your own eBay dropshipping business and automated dropshipping. I would like to personally congratulate you on that!

Creating & Setting your Dropshipping Account
Most likely by now, you know that when beginning dropshipping you need a tool that will help you automate your dropshipping business. Where to find that kind of dropshipping software? How to set up a dropshipping account? No worries! You are just in the right place! ? Here you will find an all-in-one tool and a dropshipping platform with helpful tips.
The fact of using DSM Tool makes it easier for the dropshippers to list, process orders, and provide customer service to their buyers.
So, let's see how to create and set up a dropshipping account with DSM Tool. Follow these steps and you'll have your account up and running with just a few clicks!
Step 1: Register in DSM TOOL
Let's get started! Go to the official DSM TOOL website and click "Sign Up" button in the top right corner of the screen.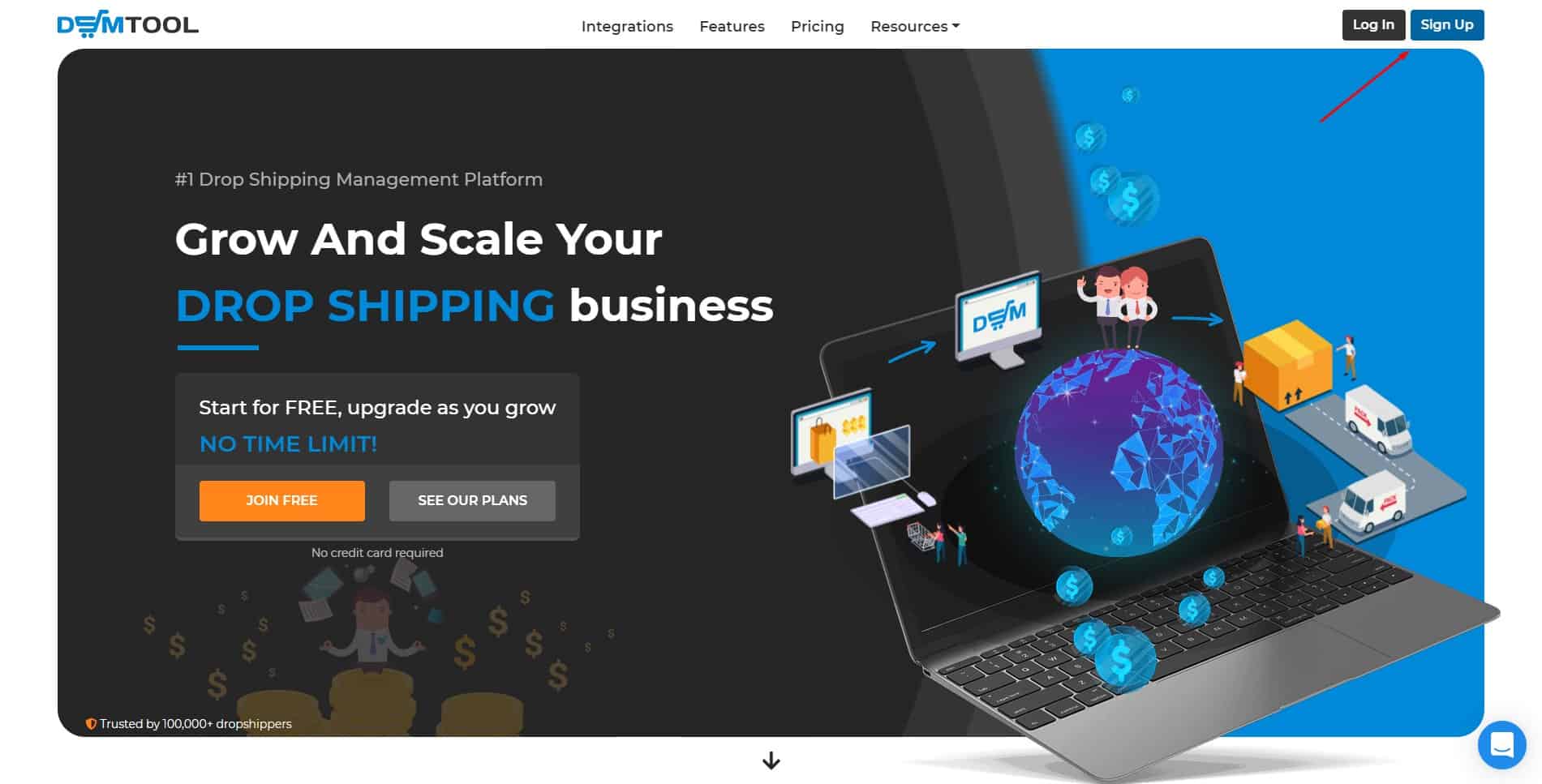 Next, you need to provide your basic information such as first name, last name, email address, and password. You can also log in with your Facebook or Google account. Once done, mark the reCAPTCHA checkbox and click the "SIGN UP" button.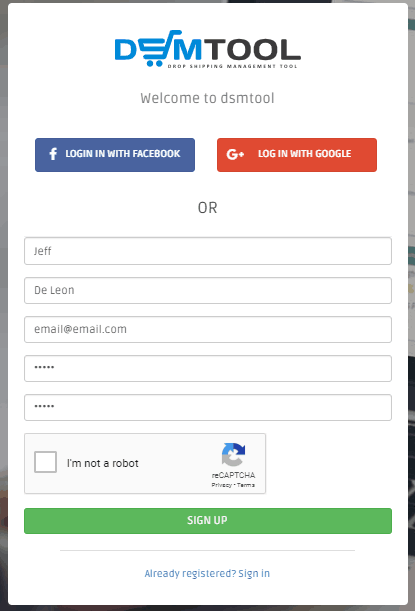 Then, a pop-up message about the successful registration will appear on your screen and a confirmation email will be sent to your email address to verify your data.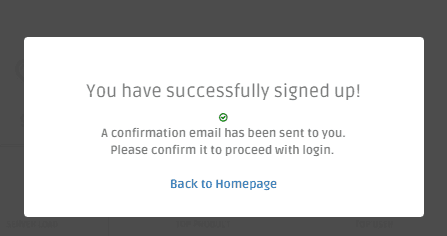 Open the email and press "Click here to verify your email".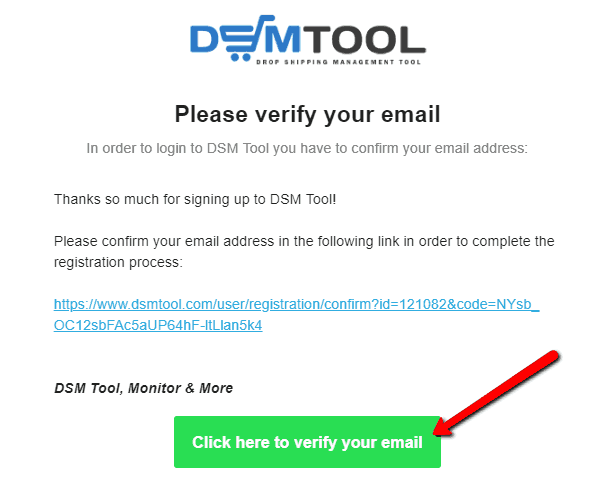 Step 2: Connect Your Store with DSM Tool
Well done! A piece of cake, isn't it? Now, we are going to connect your dropshipping store to your new DSM Tool account.
Currently, there are 2 types of stores that you can connect in DSM Tool. What are they? eBay and Shopify stores. We'll take eBay as an example. You can refer to Create a DSM Account and Connect Shopify Store article if you want to connect your Shopify store instead. So, click the eBay logo.

After that, you will get to the eBay login page. Enter your username and password to proceed.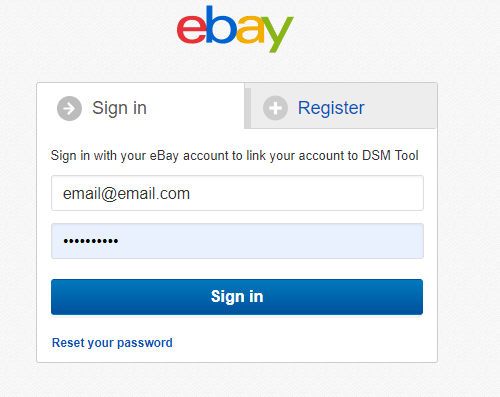 Now, being logged in to your eBay account, you need to give access to DSM Tool by clicking the "Agree" button in order to sync your eBay to the DSM Tool system.

Note: This process is completely safe and DSM Tool does not keep eBay personal and financial information of the users.
Step 3: Configure Your Account
Few steps away from your dropshipping journey, this gets really exciting! Configuring your DSM Tool account might sound complicated but it is not. We need to do this process to arrange the order of your everyday dropshipping tasks like what you are usually doing on your eBay store. With DSM Tool all processes will be automated!
After you have connected your eBay account to the DSM Tool account, you need to provide some information to properly configure your DSM Tool account.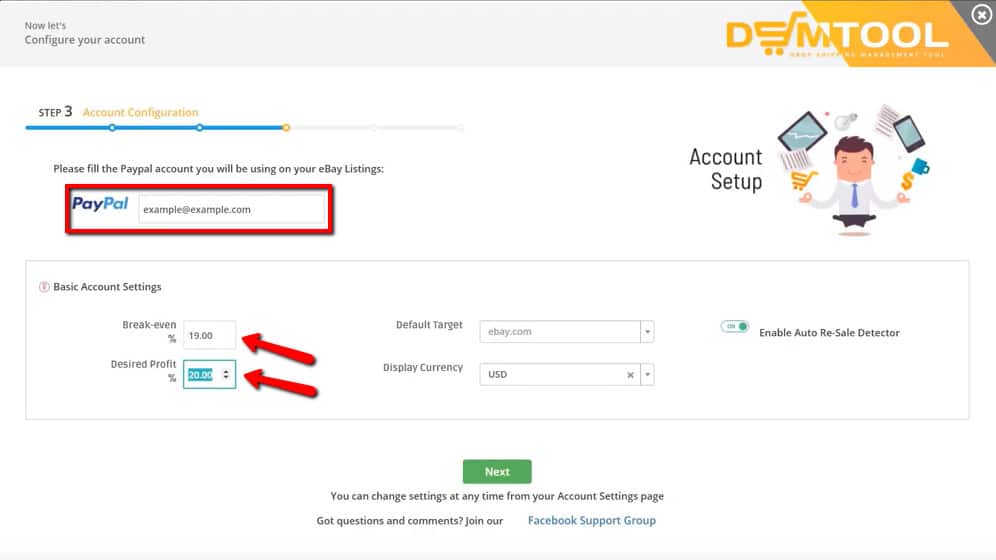 Basic Settings for a Dropshipping Account
PayPal email address – it will be used on the eBay listings as your payment gateway.
Break-even – it is the percentage added to the final eBay price in order to cover up fees such as eBay insertion fees, PayPal fee and sales tax (if necessary).
Note: You can set a different break-even percentage for every supplier that you use. For more information please refer to Setting up Rapid Lister.
Profit – a financial gain, especially the difference between the amount earned and the amount spent on item purchase.
Default Target – eBay site from which you want to sell.
Display Currency – a currency unit in common use for all your listings and also for the payments you will be accepting.
Auto Resale – a feature that will return the sold out listings back to your eBay store automatically if the item is still in stock.
Once all settings have been set up, click "Next".
Then, one should agree to the Terms and Conditions in order to use the service provided by DSM Tool. Terms of service can also be merely a disclaimer, especially regarding the use of DSM Tool website. Simply mark the checkbox next to "I agree with the Terms and Conditions" and click the "Agree" button.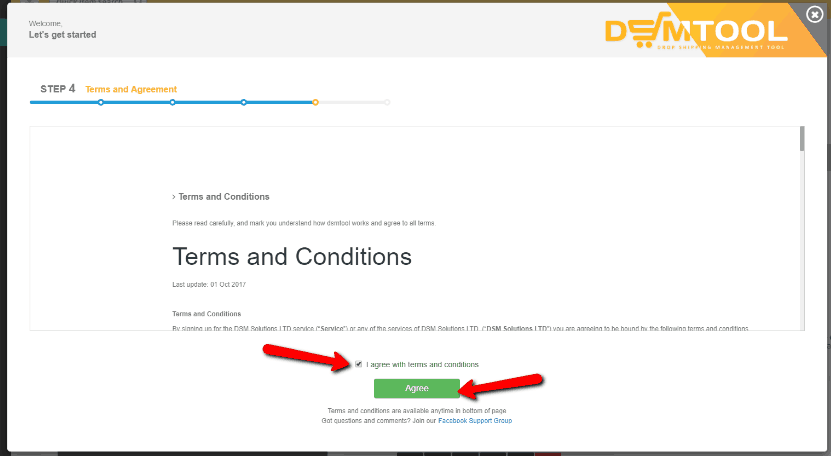 Completing the process for your account creation is the introduction to the features offered by DSM Tool. However, if you are already an expert in dropshipping having a big store, we've got our flexible plans prepared especially for you. In case you're just a beginner, select "Maybe Later" to start right away.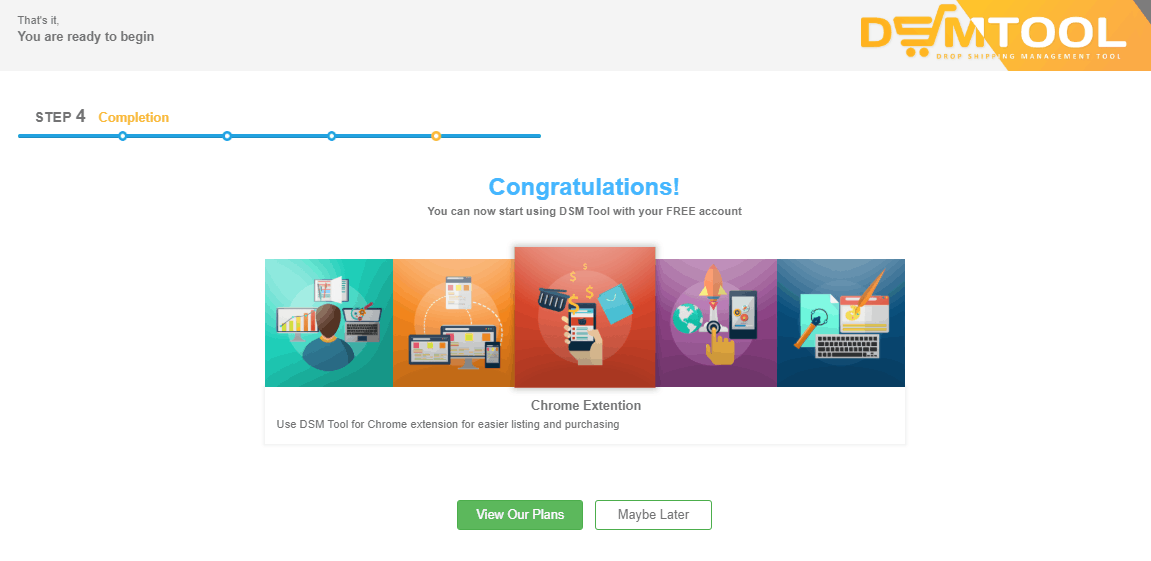 Summary – Why DSM Tool?
DSM Tool is a user-friendly dropshipping software providing solutions that both, newbies and experts, can use for automated dropshipping flow and ease the daily routine.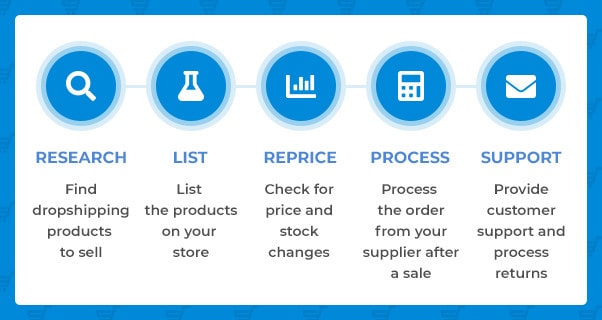 Feel free to navigate and explore DSM Tool to get to know about the way everything works here. Visit our Help Center to find all the necessary information about our services and read about the features. Our Chat Support group is 24/7 available for all of your inquiries.
Join now our DSM Tool International Drop Shipping Community and YouTube channel to ensure that you are always right up to date!
Happy Dropshipping journey!