18

min read
Looking for a complete guide on how to find and contact reliable dropship suppliers? Here are 12 top tips from e-commerce pros!
There are several essential steps to starting a dropshipping business in 2020, especially following the release of the eBay dropshipping policy.
However, there's one in particular where most people tend to get stuck and give up.
In many ways, it's easy to come up with a cool product idea, identify a target market, and set up a dropshipping account using a platform like Shopify.
But the place where people have the most trouble is how to find suppliers for dropshipping. Why? Because finding a supplier is where the rubber hits the road, so to speak.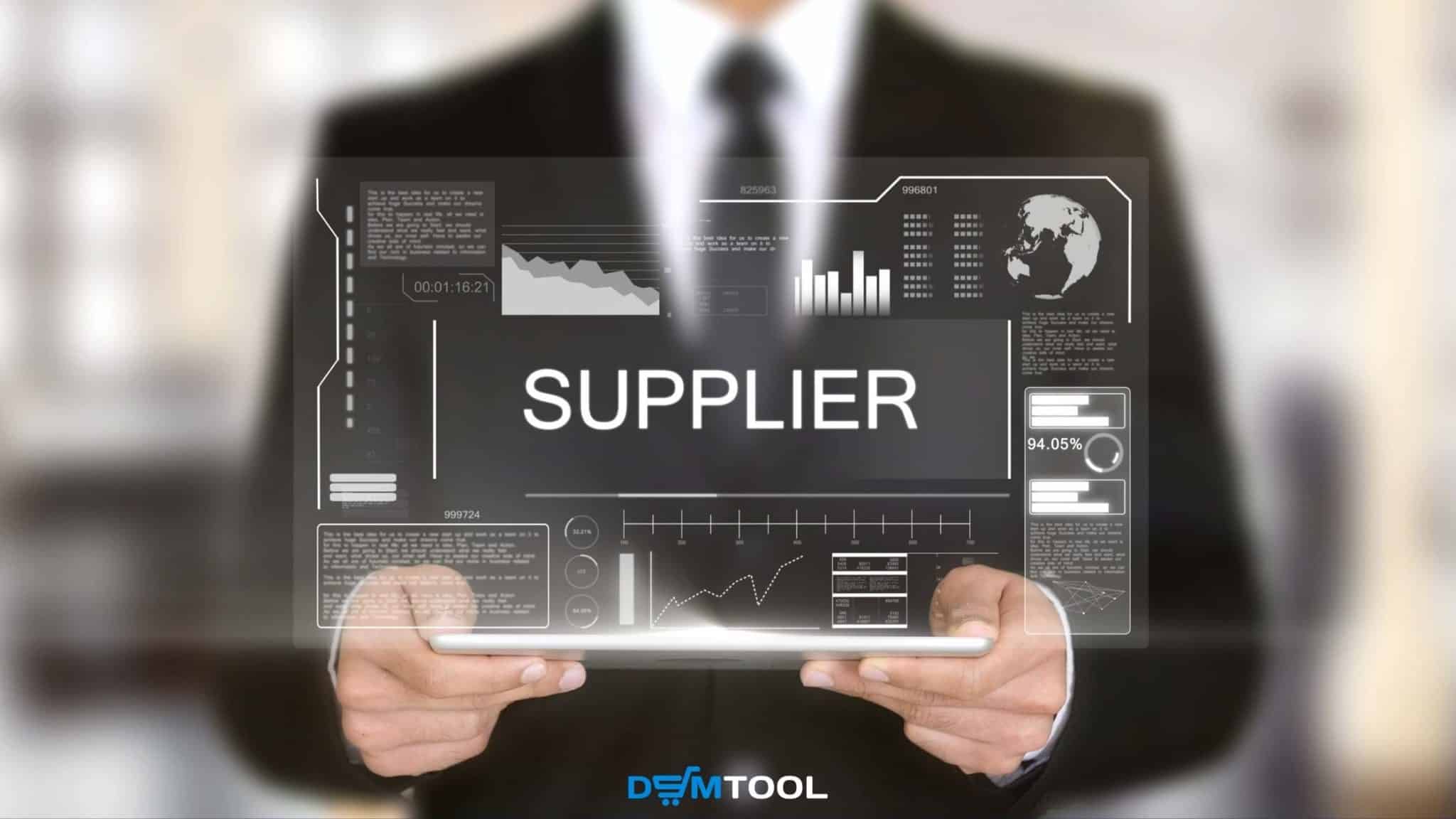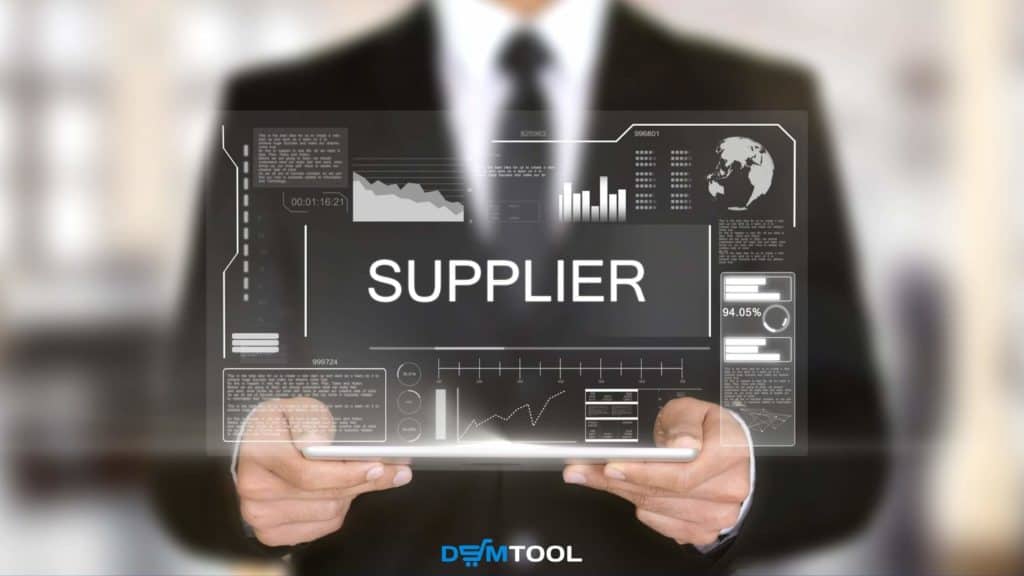 It's when you really have to commit to getting into business and, more specifically, who you're getting into business with.
It requires talking about money, entering negotiations, and making agreements. All of this can be quite overwhelming and it often leads to people giving up on their dream of starting an online business.
I've heard countless stories of people getting to this final hurdle and backing out.
But if you know what to expect, how to prepare, and what to do when finding drop ship suppliers, you can push through the hard times and start making money.
And what's the best way to learn how to find a dropshipping supplier?..
Naturally, by following what people have done before. This guide contains the best information from experienced online store owners who have gone through this process multiple times before.
That is to say, I've distilled their advice and experience into 12 pro tips that will help you to find reliable dropship suppliers.
That way, you can be one of the few people who leap over this final obstacle and finds success in the highly competitive world of dropshipping.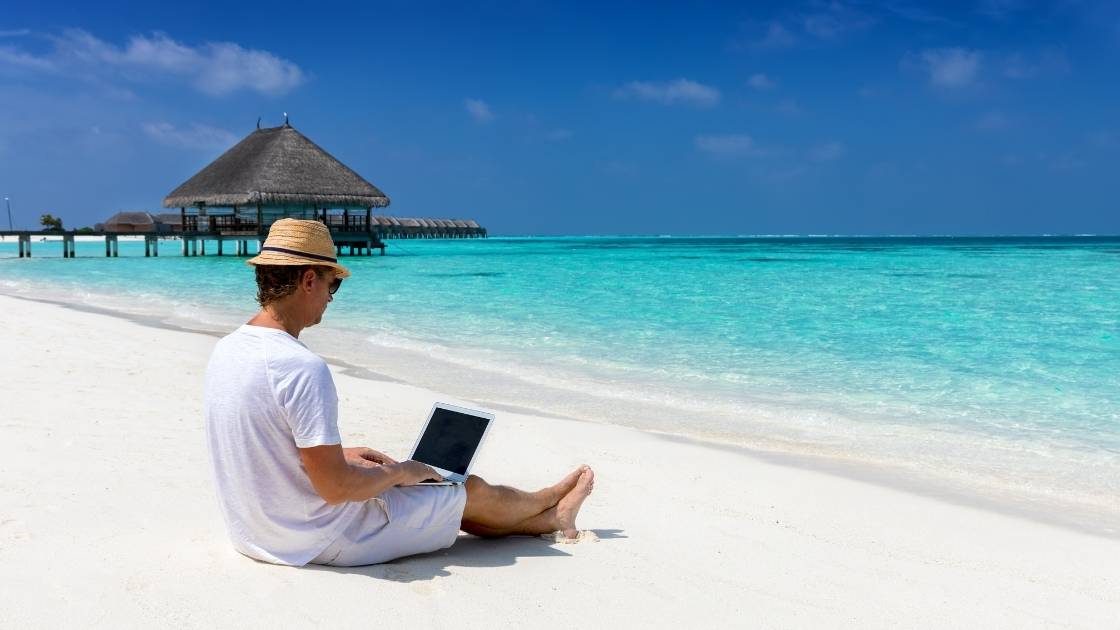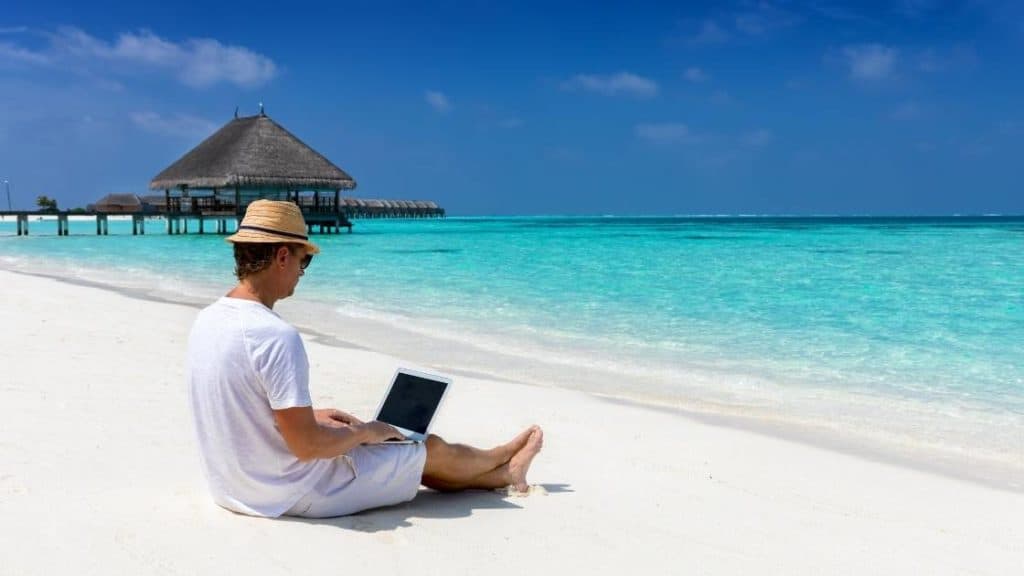 What Makes a Great Dropshipping Supplier
There are several considerations when choosing a dropship supplier, but the pros focus on four core factors.
If you can put a big "tick" next to these four features of a great dropshipping supplier, then you're on the right track.
What are they?
Experienced: You want to know that your dropship supplier is experienced. That means they've done this before, they know how it works, and they've proven themselves to be reliable. Suppliers that have been in the game for 10 years or more have to be doing a reasonable job, otherwise, they wouldn't last in what's a highly competitive industry. A quick Google search should reveal background information on the supplier, or you can simply ask them how long they've been in business.
One example of a dropshipping supplier with over a decade of experience is BrandsGateway. Founded in 2008, the company is considered the leading supplier of luxury designer clothing and accessories. BrandsGateway's portfolio of products includes over 15,000 items from renowned brands and designers like Dolce & Gabbana, Gucci, Prada, Michael Kors, Cavalli, and many more. The greatest benefit for its wide network of dropshippers is that the company ensures the biggest profit margins and highest discounts. Finally, they also have full integration with Shopify and WooCommerce, which automates everything for online store owners.


No fees:

The best dropship suppliers don't charge hidden fees for dropshipping services. Actually, they won't charge additional fees at all. You want a supplier who can see the mutual benefit of a dropshipping partnership and doesn't see the need to charge extra fees. Again, you can ask about fees in your preliminary emails with the supplier, or they might specify it on their website.

Fast shipping: Customers today expect fast shipping. I'm talking same-day or overnight delivery. Obviously, this isn't going to be possible if your dropship supplier is in China and your customers are in the United States. If that's the case, then fast shipping would be 10-14 days. Whatever the arrangement, your dropship supplier

must

be able to offer fast shipping so that you can keep your customers happy.

Quick items delivery is crucial nowadays. Giphy.com

Quality products:

Finally, quality is kind. Always has been, always will be. You should thoroughly test your supplier by ordering samples to different addresses to see how the quality of their products holds up and how they handle packaging and shipping. If there are any warning signs at this stage, you shouldn't work with them. If they can't get samples right, you're bound to have problems down the road. There may also be some leeway to get your products manufactured using specific materials, which can improve quality.
Those are the four key factors to consider when choosing a dropship supplier. Now let's dive into the 12 pro tips for finding the best dropship suppliers out there.
Tip
How to get Better Shipping and Lower prices on eBay? Here is the guide.
How Top Sellers Find Reliable Suppliers for Dropshipping
1. Best places to find dropship suppliers
First of all, if you want to find the best dropship suppliers, you need to know where to look. The truth is, the eCommerce pros I spoke to look everywhere for the best suppliers because sometimes the gold is hidden in hard-to-find places.
However, they broke it down into three approaches for getting the best results.
DIY:

The DIY approach involves

searching online

and attending

trade shows

in person. You can find great dropship suppliers simply by searching for suppliers in your niche on Google. Often the ones that rank highly in Google can be a bit more expensive than others, but they're in that position for a reason. I recommend skipping a few pages deep into Google (does that place even exist!?) to see if you can find some less well-known options that are equally as legitimate.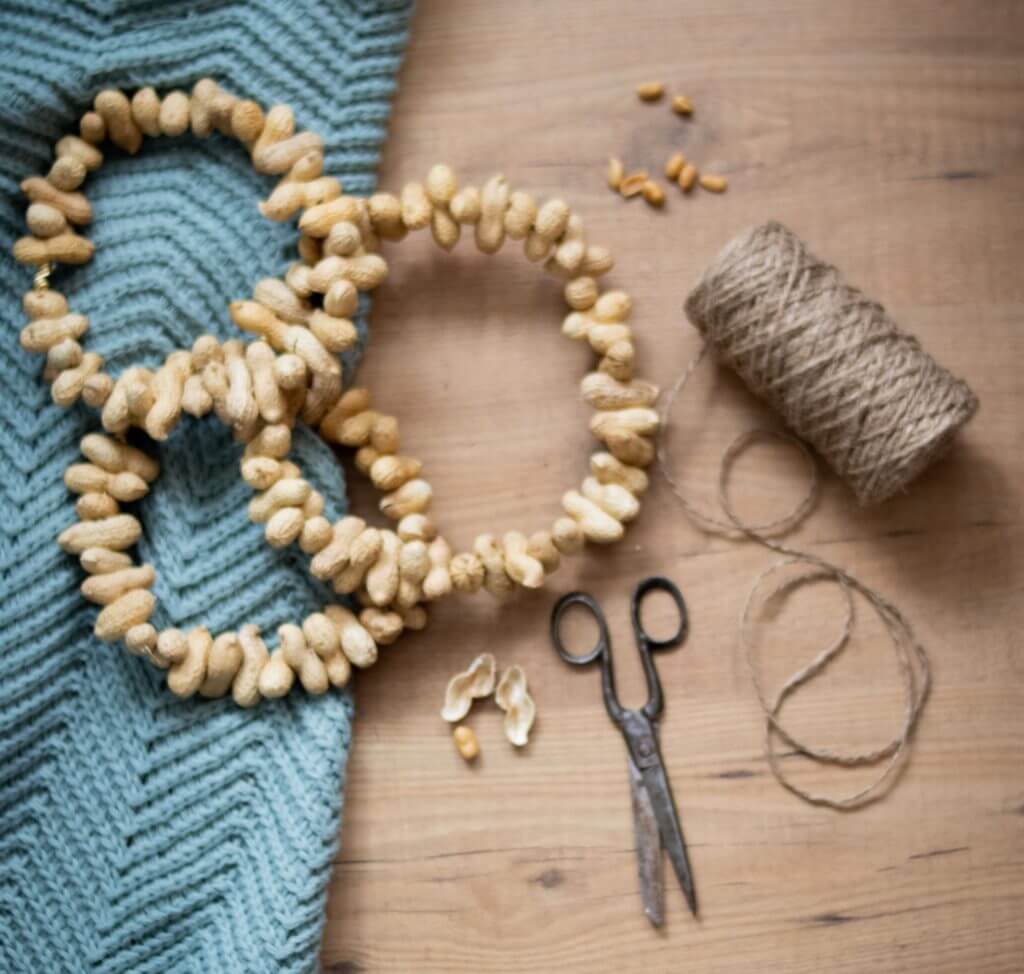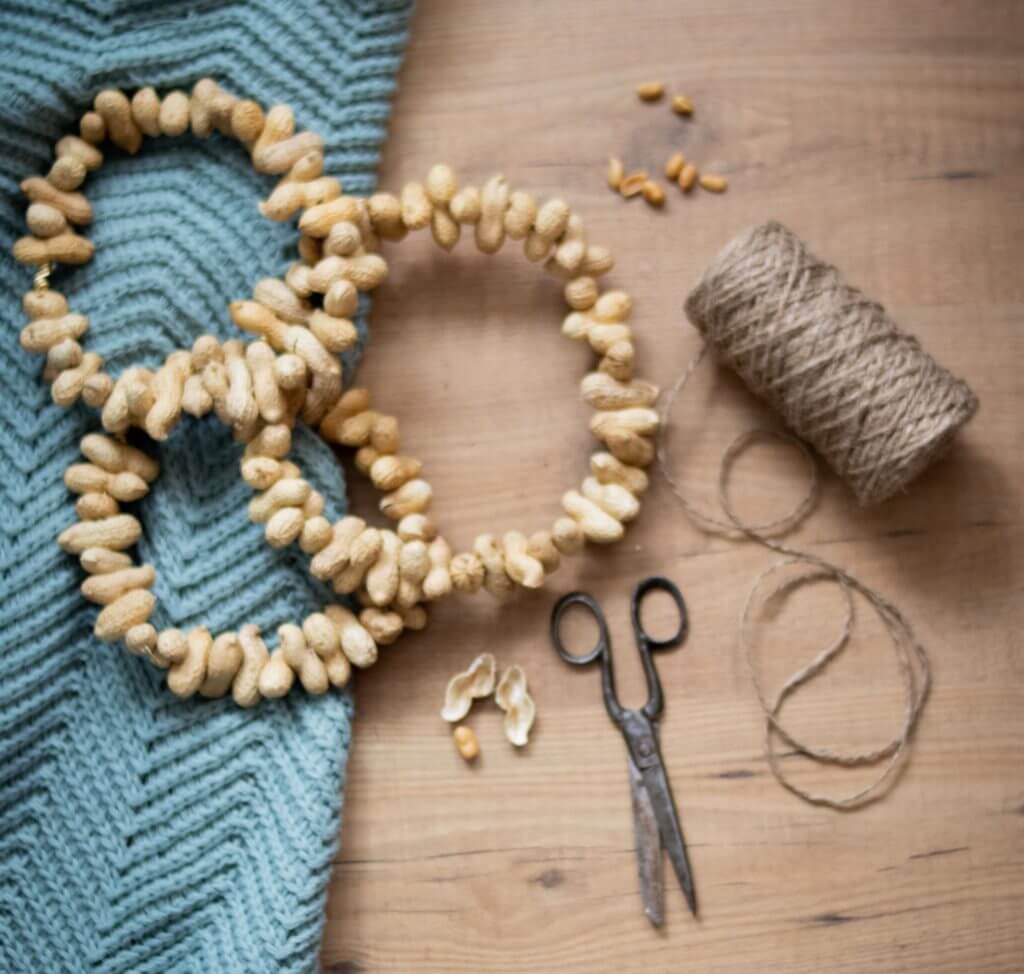 DIY approach ensures finding your own way to success. Pexels.com
Trade shows are also a good option if you like to meet suppliers in person and establish a relationship from the beginning. Being able to look someone in the eye and shake their hand can really boost your confidence, or let you know that you don't feel comfortable working with them. Trade shows are also good places to immerse yourself in the retail world and get a feel for how it all works.
Directories: Supplier directories help to take the risk out of finding a supplier. Basically, these directories compile lists of verified suppliers and provide these lists as a service to online sellers. One of the best examples of this is SaleHoo, which has more than 8000 suppliers from all around the world in its directory. The great thing about SaleHoo is that we check and verify all the suppliers in the directory and dig up background information so that users can be confident that they're dealing with a reliable supplier. Other popular directories are eWorldTrade, Toptenwholesale, etc.

Directories are a great way to find suppliers when you're first starting out and not sure about contacting random suppliers you come across on Google out of the blue.
Agents: Agents are middlemen who essentially connect you with reliable suppliers for a fee. Agents are usually highly experienced and remove a lot of the uncertainty of dealing with suppliers in a foreign country. However, the cost can be prohibitive when you're just starting out.

If you've got a bit of money to get your dropshipping business off the ground, then enlisting the services of an agent can help the process go smoothly. Most of them provide free quotes, so it doesn't hurt to contact them to see what they can offer.

If you're interested in how to start dropshipping, some of the dropshipping tools and extensions can help you to find suppliers for dropshipping.
2. Avoid supplier scams
All too often I hear of people who get scammed by using dodgy suppliers. The sad thing is, that these scam artists are often better at marketing themselves than legitimate suppliers, so they filter to the top of Google searches.
So, there are some warning signs that can help you identify dropshipping scams from the outset.
Excessive/ongoing fees:

If the supplier is charging high fees from the beginning, you should probably ask questions or back off. Most legitimate dropship suppliers have minimal or no fees. The biggest drawcard of dropshipping is the fact that you don't have to part with much, if any, money to get started. High fees are a clear warning sign.

Lack of information:

If it's difficult to find contact information or a physical address for the supplier, consider that a red flag. Also, if they fail to provide adequate information about their dropship program, you should probably look elsewhere.

Too good to be true:

If an offer sounds like it's too good to be true, it probably isn't true. Be wary of suppliers promising ridiculously low prices or impossible shipping times. It's hard to turn down dirt cheap prices, but you really should!
Don't believe every good deal you are offered – better check it properly or just refuse. Giphy.com
Otherwise, it's good to keep an open mind when looking for dropship suppliers. If they have a really outdated website, they don't necessarily mean that they're not legitimate. It's common for suppliers in China to have tacky websites, but you need to look past that. In fact, sometimes the flashiest websites are the ones to watch out for.
3. Check if a supplier is legitimate dropshipper
Most importantly, if you're going into business with anyone, you should always conduct due diligence and ensure they're legitimate. Here's how to do a quick background check on dropship suppliers.
Google them:

Google the business name and dig up everything you can find, from customer reviews to product listings, blog posts and company records. If there are any red flags in a Google search, then it's best to steer clear.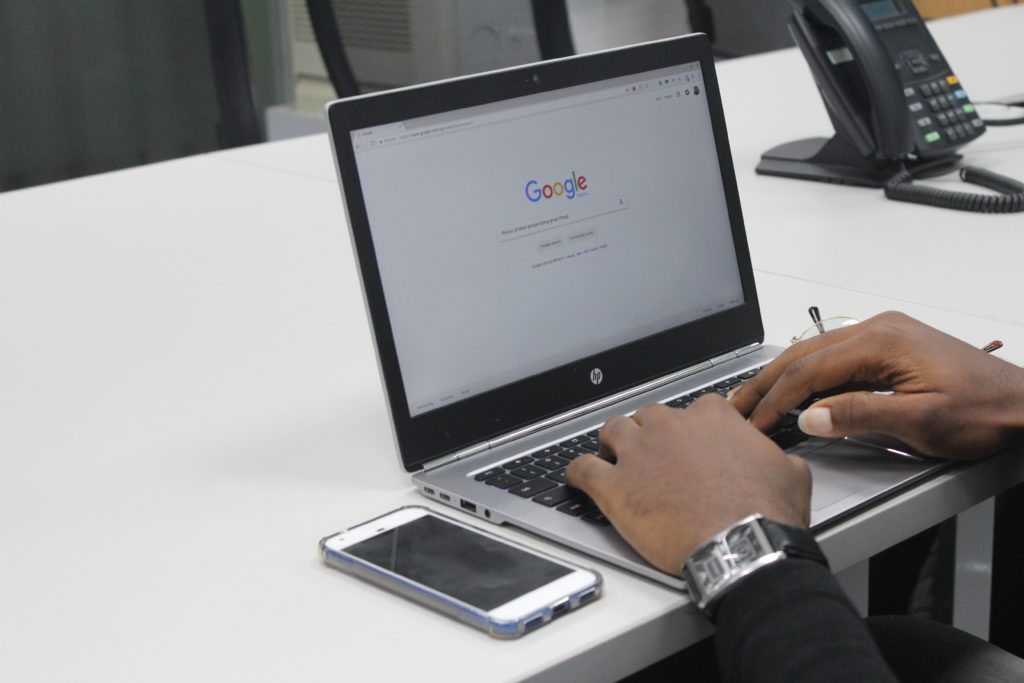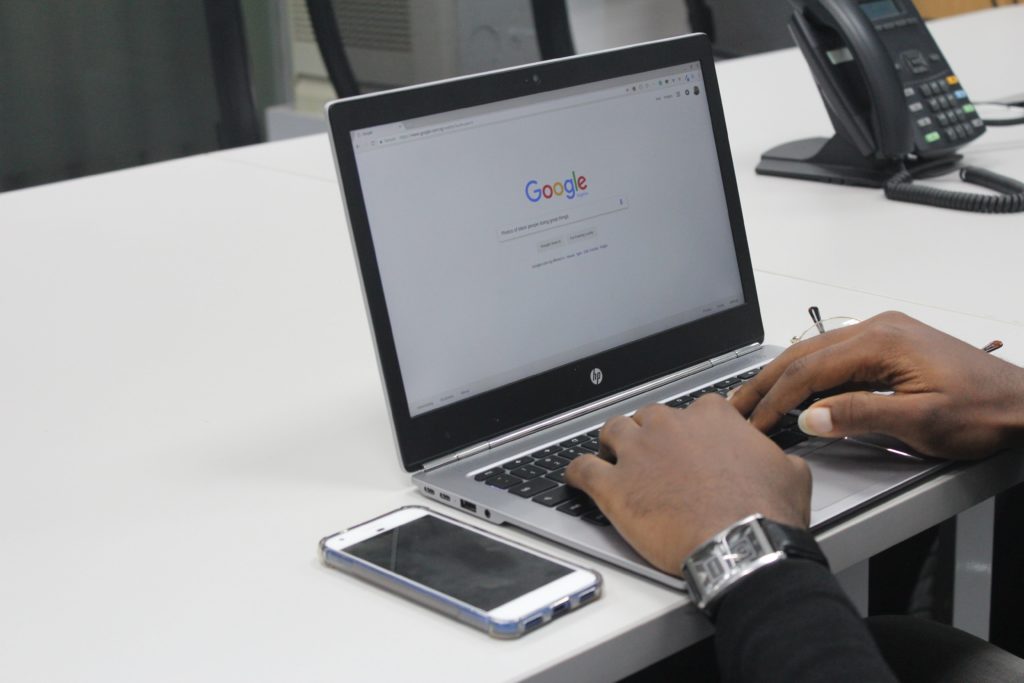 Always google the most complete information about your future dropshipping supplier. Unsplash.com
Check reputation:

An easy way to check a supplier's reputation is by seeing if they're on a website like AliExpress or Alibaba. Customers leave reviews on these websites so you can see what past feedback has been. Sometimes reviews can be fabricated, so it's best to try and contact other users or businesses that have used the supplier and ask them directly.

Vetted suppliers:

Use supplier directories like SaleHoo. Every supplier is vetted by our internal team and we make sure all suppliers are high quality and legitimate so you don't have to second guess yourself and can enjoy peace of mind.
4. Contact dropshipping suppliers
The biggest thing the pros realize when it comes to contacting dropship suppliers is that they don't have time for fishing expeditions. By that, I mean you can't just fire off a haphazard email flippantly asking a few questions about random products. You'll likely be ignored. You need to understand what suppliers are looking for in a potential business partner and present yourself as experienced, polite and professional. Think of the kind of person you'd want to do business with and be that person.
However, how to contact dropshipping suppliers? Here are a few guiding principles that eCommerce pros use when contacting a dropship supplier:
Act professionally:

Even if you're new to eCommerce, you need to act as though you're an experienced professional. This is the best way to earn respect and get a timely response. The best dropship suppliers won't deal with anyone that comes across as unprofessional.

Know what you want:

Be clear in your intentions. As specific questions. If you're vague and don't appear to know your stuff, experienced dropship suppliers will tend to ignore you.

Be polite:

Remember that your suppliers are people, too. Treat them well and they'll be more likely to treat you well in return. That means using your manners and not making rude demands right off the bat. Invest in your supplier relationships like you would in human relationships.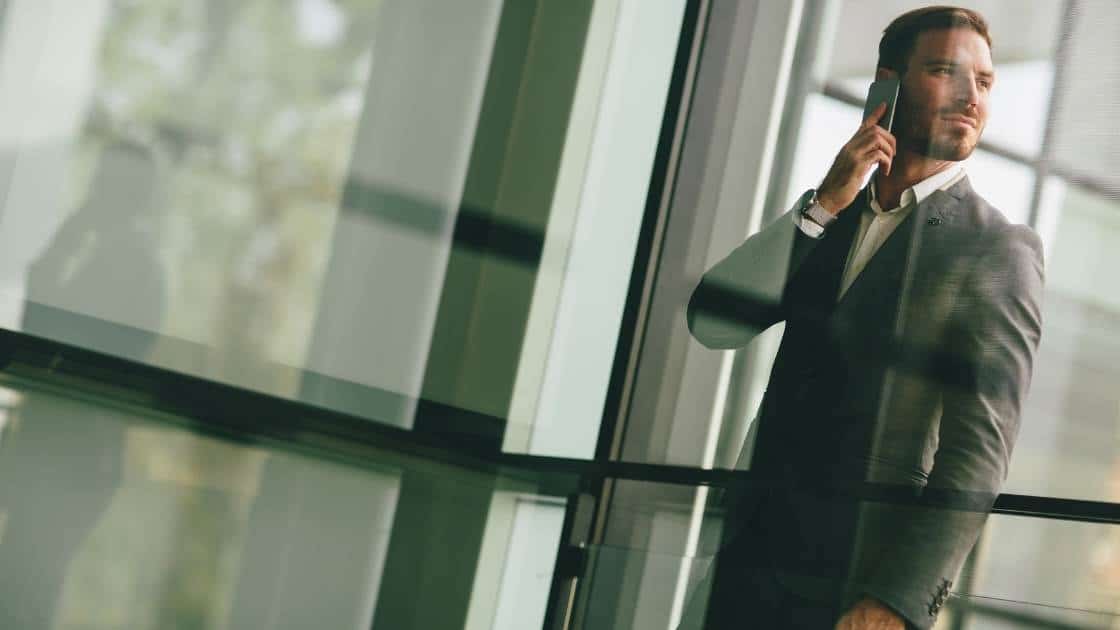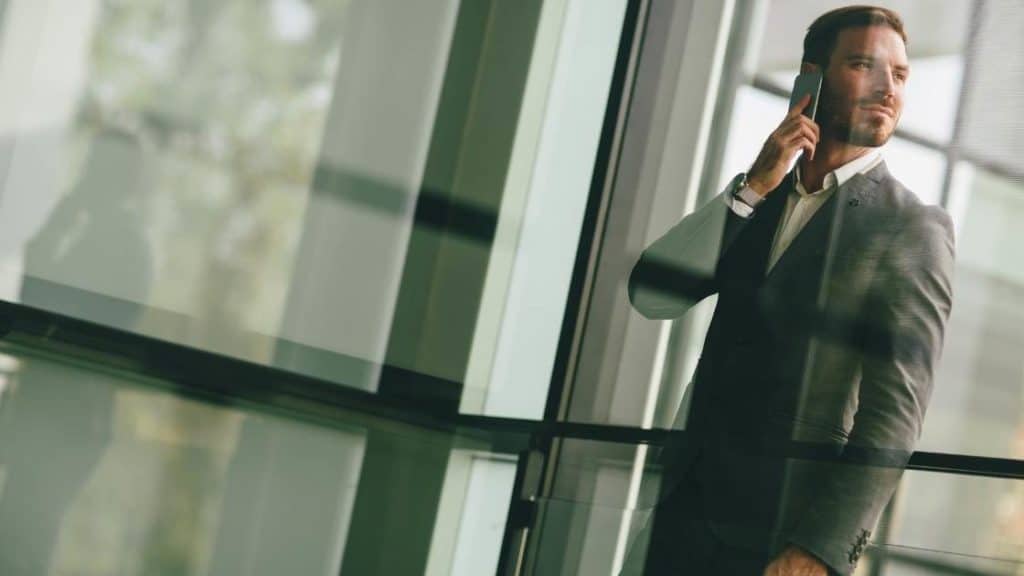 5. Make sure to confirm the payment terms
Payment terms are not uniform across all suppliers, but true dropship suppliers should be flexible. If a dropship supplier is asking you to buy products in bulk, you might want to look around some more.
The best payment terms for new dropshippers are simply paying the supplier for each sale you make. That way, you don't have to part with cash before making a sale.

There may be benefits to buying in the bulk long term, but the best dropship suppliers will be able to accommodate you.
6. Ask about their refund policy
Refund requests are inevitable in eCommerce. If a product falls short of a customer's expectations, you need to be able to offer a refund. Money-back guarantees boost sales after all! You need to make sure that your supplier has a fair refund policy so that you're not having to cover all the refund costs.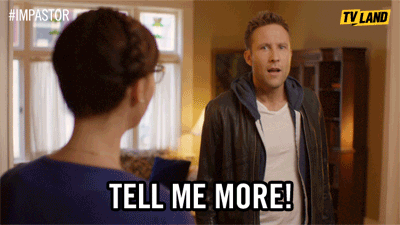 Ask the supplier about their refund policy. Giphy.com
Make sure you get this in writing before committing to a supplier. It should ideally be a part of your contract.
7. Study up on dispute resolution
Hopefully, you won't need to put dispute resolution skills into action, but you probably will. That's just the nature of life and business. This is really the art of communication. Disputes don't need to be awkward, and if you learn how to resolve them peacefully you'll avoid unnecessary issues and maintain a more cooperative business relationship. Here are a few tips:
Keep a paper trail:

Don't rely on verbal agreements. Make sure to get things in writing so that when disputes arise, you have evidence of what was agreed upon.
Stay level-headed:

Anger doesn't solve anything. Often disputes arise out of miscommunication and misunderstanding. If you can calmly explain your side of the story, you'll be more likely to resolve the dispute cordially.

Communicate clearly:

You can avoid most disputes through crystal clear communication. If you ever think something you've said has gone over your supplier's head, ask them again to make sure they understand. Communication is key!
8. Learn about seller guarantees
You want to make sure your dropship suppliers provide you with guarantees on their products. This basically means that they guarantee the product is what it claims to be. For example, if it claims to be made from organic cotton, you'd want the supplier to guarantee this. Seller guarantees allow you to be confident in the marketing of your products and they also provide protection should you discover issues with the product. This is especially important when you're dropshipping because you don't get to inspect the products that are sent to your customers. Simply ask your suppliers to provide seller guarantees for any claims they make about their products. If they can't, that should be a red flag.
9. Ask about per-order and non-product fees
When speaking on how to find suppliers for dropshipping, I need to admit that the best dropshipping suppliers will be open and transparent with their fees, however, you should always ask to make sure. Aside from the cost of the product, there are two categories of fees that you'll want to ask about.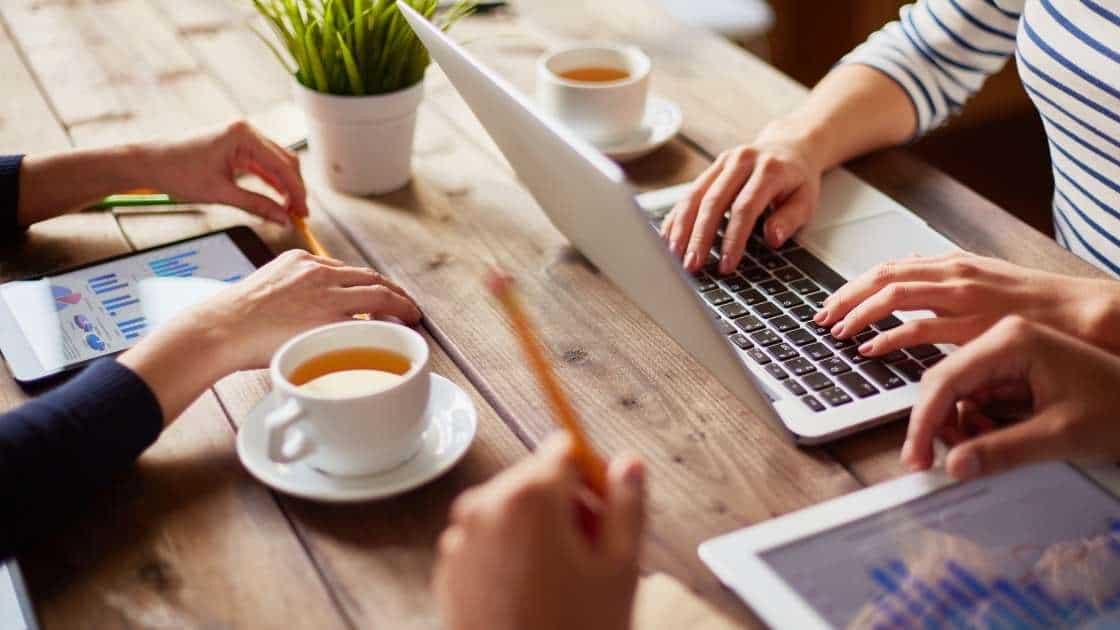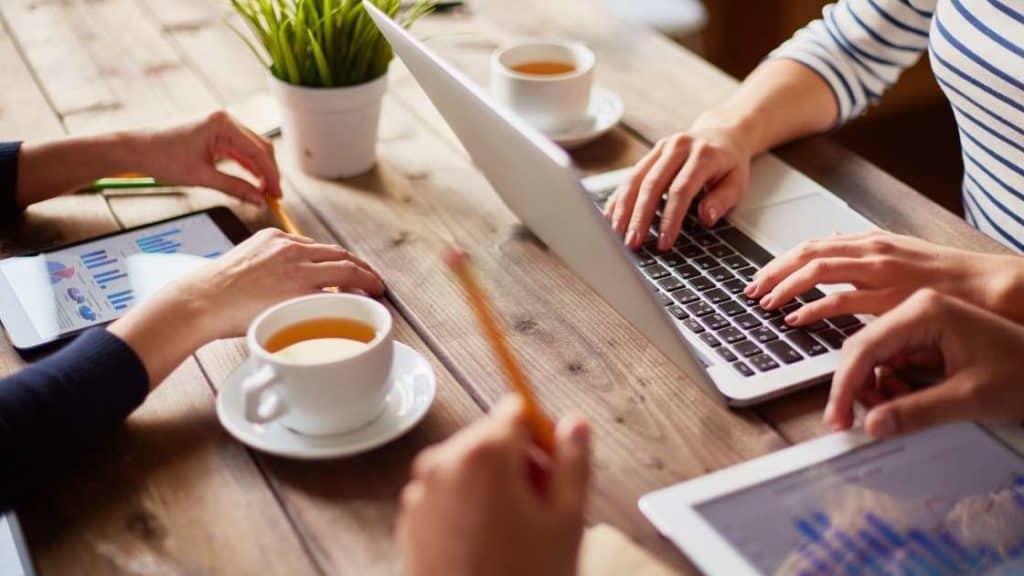 Per-order fees: Many dropshipping suppliers will charge a small fee (usually $2-$5) to cover the cost of processing your order. This is normal, but you'll want to try and keep this fee as low as possible as it's eating into your profit margin. Some suppliers won't charge an additional per-order fee, but they'll be covering the cost of processing orders from you some other way.
Non-product fees: You shouldn't have to pay any other fees, but some dropship suppliers do charge a membership fee to join their dropshipping program. If you're asked to pay anything more than that, you'd be best to walk away. Extra fees are only going to reduce your profits.
10. Check product quality
You need to be sure that your dropship supplier is providing quality products. How do you do that? You put them to the test. There are three main ways to do this.
Order samples:

You should always order samples from suppliers. These days, they will often charge for samples, but some suppliers still offer them for free. Look at every little detail. If you wouldn't be happy with it as a customer, either don't use that supplier or request changes and improvements until you are happy.

Order as a customer: Another way to test a supplier is to order from them directly through a marketplace like AliExpress. That way, you can be sure you're being treated the way they treat all customers (including your own future customers). Look at shipping times, packaging, and the quality of the product.
Ask about warranties:

A good product warranty is a mark of a quality product. If they guarantee the product for one or two years, you can pass that confidence on to your customers. Just make sure that they honor warranties and don't leave you in the lurch.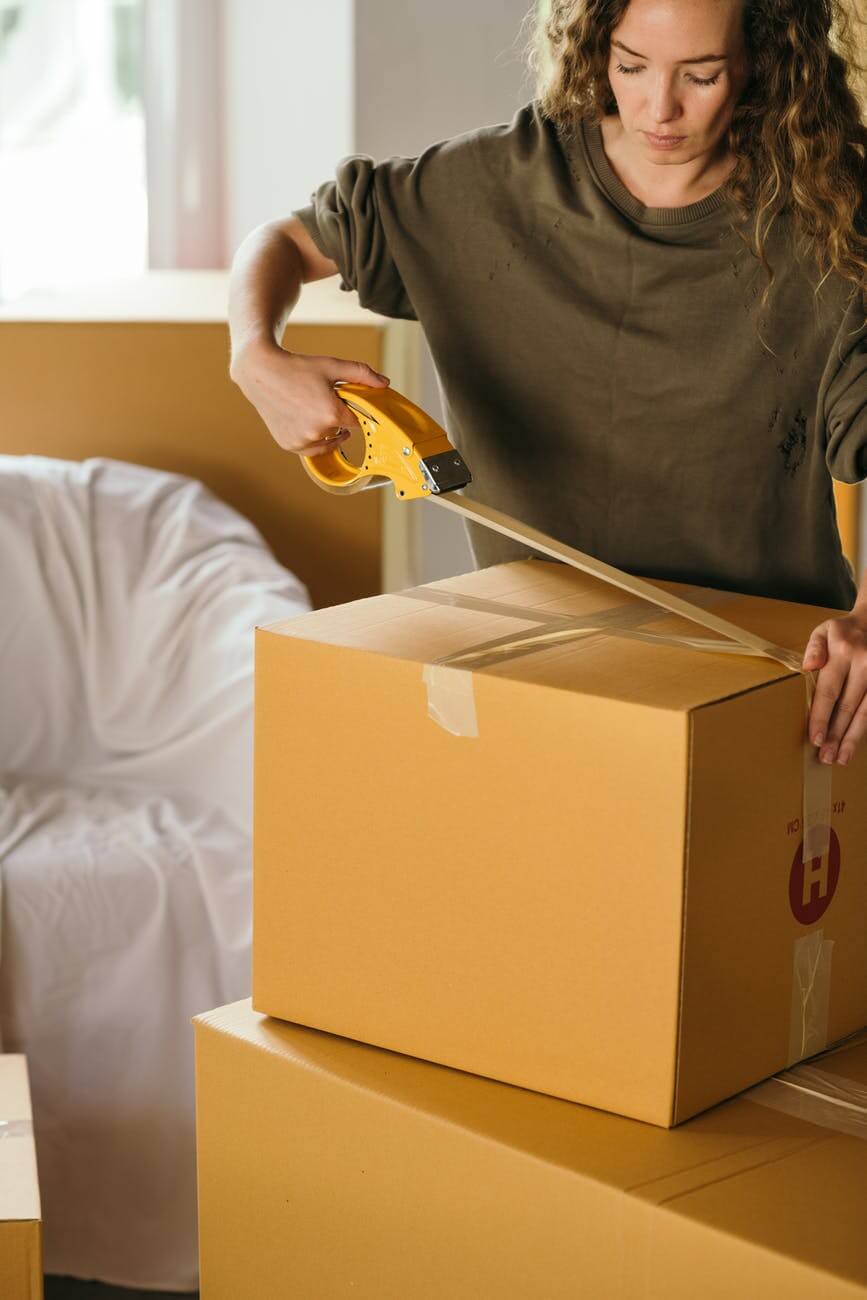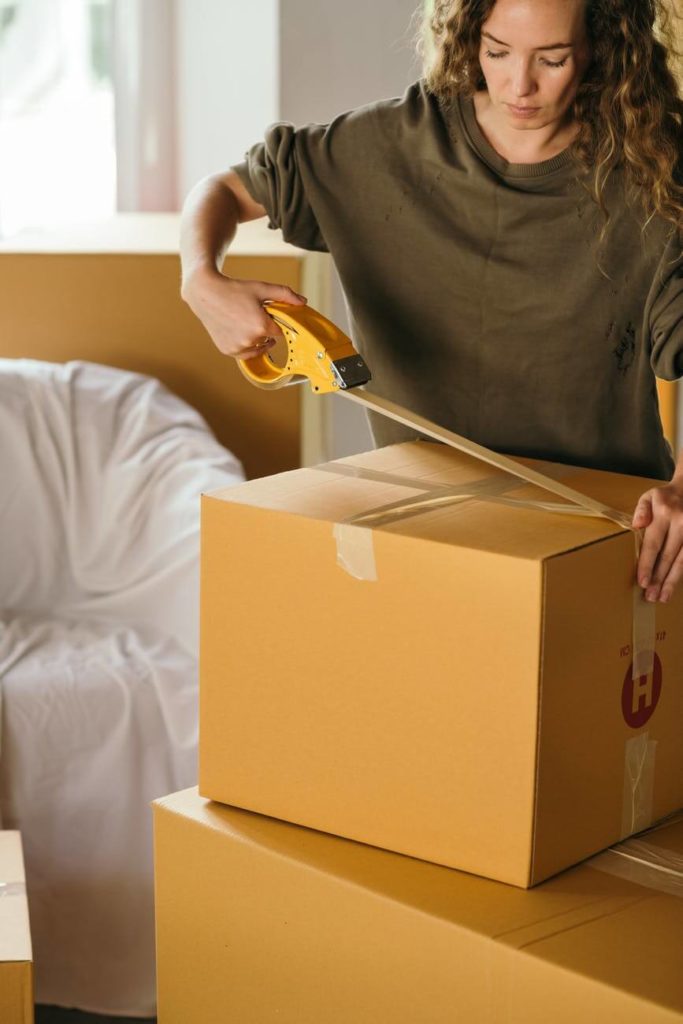 11. Put customer support to the test
The pros only work with dropship suppliers they can count on. That means they're totally happy with the sales rep and other support staff they come into contact with. The supplier's staff need to be prompt, friendly, and professional. Knowing that your supplier's taking care of things at their end means you can confidently take care of things at your end.
If you're underwhelmed by a supplier's staff and they sometimes take days to respond to a simple email, take my advice and give them a miss.
12. Get expected gross margin
Your gross margin is the amount of profit you're left with after a sale, minus the costs to your business. While you have the control to set your own retail price, a good dropship supplier will be able to tell you the expected gross margin on a product based on what their other customers are making. You can also do your own research and calculations, but it helps to have this information from your supplier as a guide.
You're Ready to Go Like a Pro
So there you have it, the 12 best tips on how to find a dropshipping supplier from experienced online sellers.
I recommend making a little checklist for everytime you contact a new supplier to ensure they're up to standard.
If they meet all of these criteria, then you're onto a winner. After all, a supplier can make or break a dropshipping business, so it's well worth putting the time and effort into choosing the right one.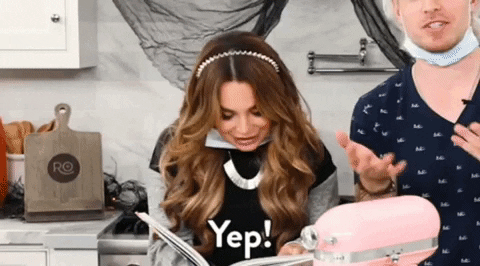 Finding your perfect supplier. Giphy.com
About the Author
This article was contributed by SaleHoo.com as part of our collaboration with SaleHoo Group. It's a powerful product research tool, supplier directory, and online community for dropshippers, wholesalers, and e-commerce stores. Trusted by more than 137,000 sellers worldwide.