5

min read
If there's one thing you can say about eBay without a shred of doubt, is that they never stop surprising us sellers. Just 2 and a half months have passed since 2018 eBay Summer seller update was announced until this Fall update was released on August 7th, with plenty of things we should take into consideration.
There are three main categories that contain all the changes and updates that were made, or are going to go live soon. The Marketplace Updates talks about the changes that will be visible to the buyers and will enhance their shopping experience along with the selling experience; The Inventory Optimization Updates refers to the eBay catalog and upcoming changes of how listings are being seen; The Service Metrics Updates discusses after-sales rates and requirements.
Marketplace Updates – Bigger, better eBay
The biggest news here is the brand new customer service pilot program, that will show potential buyers your customer service phone number before they close the sale and order the item. It's only available on desktops for now, and if you already want it to be visible, you can opt-in here.
Another hot topic was the new payments system that eBay is slowly phasing in. We have already covered it on eBay Adyen announcement piece if you want to know more. The pilot program is already on its way and there are now sellers who accept payments directly through eBay. The expectation is to have most sellers using it by 2021.
Now that Google Chrome shows 'not secure' on every internet page with HTTP or even contains HTTP content, eBay is urging sellers to take care of that again. From September 15th and onwards, you won't be able to complete any listing with HTTP content. Check out if you still have any of those on your store on this link.
Several fee updates are introduced here, like for subtitles, reserved-price auction fees, and value packs. Another cool part of it is that starting October 4th, all auction listings that will eventually make the sale will not be charged for insertion fees – For store accounts only (not including the starter plan) in the US and Canada. Also, from September 15th, Books, DVDs and movies will cost 12% in final value fees for both store and non-store accounts, and also for the music category (with the exception of records).
Inventory Optimization: Shelf-life updates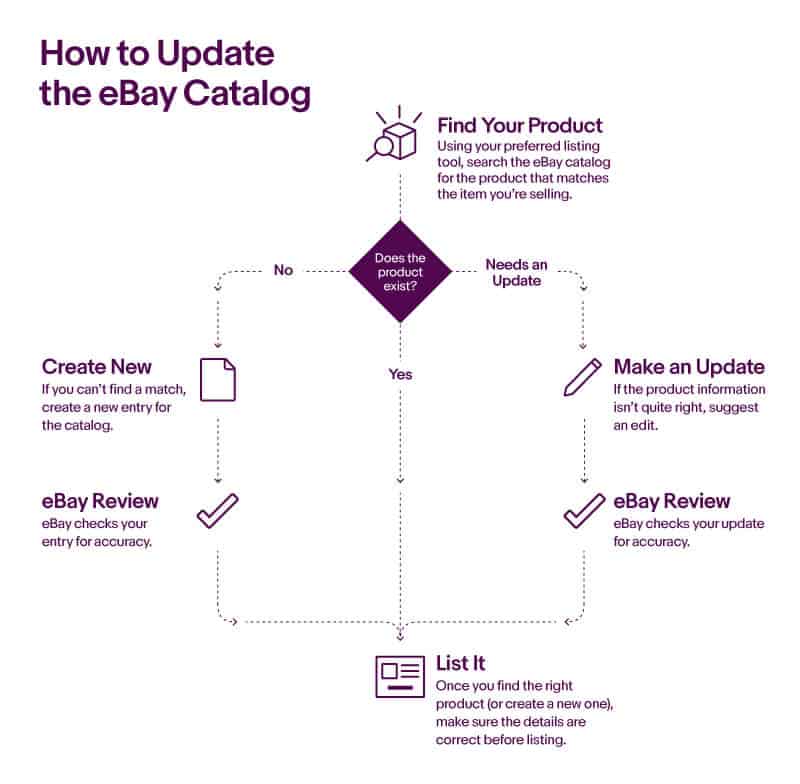 More categories are being added to the eBay catalog, the new product-based shopping experience eBay is carefully transitioning to. During August, we will be able to make revisions and updates to catalog products that will go under eBay's review. In September, it will become mandatory to associate listings to the catalog for enabled categories – otherwise, they will get little to no views.
During October, plenty of new categories will be attributed to the catalog and sellers will have until February 2019 to link all of their listings in these categories with the new product-based catalog before selling chances will drop. This warning can't be any clearer than that.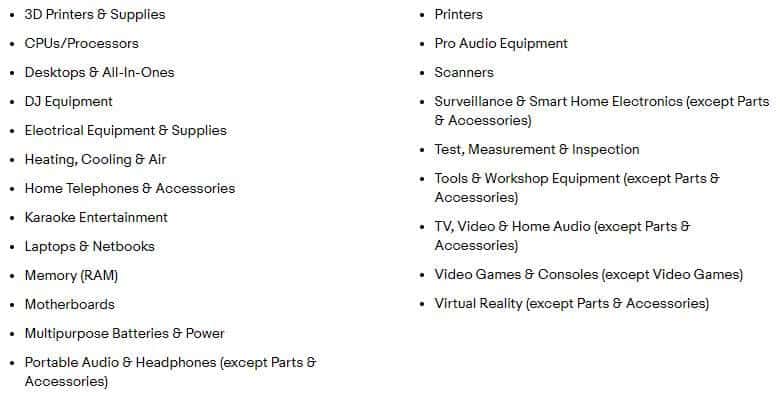 'New other' item condition is getting a nice upgrade, and for some categories like Electronics, Health & Beauty and Home & Garden – the use of the new label 'Open box' will be available. Only items that have no tear and are in mint condition could enter this condition. In Business & Industrial, items with no functional faults will be labeled as 'Like new'.
There is also a reduction in selling fees for food trucks, commercial printing presses and heavy equipment, where it will also be needed to enter the 'make' item specific. Another item specific being added during September is the 'wheel quantity', required for Car & Truck Parts > Wheels category.
Service Metrics & Shipping Updates
The new metrics that we have talked about in our summer seller update are already live and can be accessed through this link. Now we can also understand what was the reason for it – categories in which you have a high rate of 'item not as described' might charge an extra 4% in final value fees. In addition to that, a high rate of 'item not received' can end up causing your delivery estimates to be prolonged in the respected categories.
In order to protect yourself from pesky 'item not received' claims, you must upload the tracking information before the estimated delivery date, starting September 10th. Keep in mind that the tracking must be uploaded on the eBay system (or by another software that will upload it to the eBay system successfully) and not directly to the buyer – even if it's through eBay messaging. You will still be able to work things out with your buyer, but if the buyer persists and you try to hold your ground, eBay will rule in the buyer's favor.
eBay's new shipping labels will be introduced in September, and available to all sellers. Although it will not affect drop shippers that much as our sources will keep using their own labels, these will include cool features like pricing comparisons and estimated delivery dates.
Do you feel like this update is positive for us? Negative? Mixed feelings? Whatever it is, let us know in the comments below!
Source: 2018 eBay Fall Seller Update