5

min read
On May 22nd, eBay has released its 2018 Summer Seller Update. The reason why there wasn't too much hype around it probably relates to the fact that it doesn't really tell us anything we haven't learned before. However, looking at the update's fine print can always tell you something new, especially when it comes to the e-commerce giants like eBay. Let's see if that is also the case here:
Unlike the 2018 Spring seller update which was released earlier this year and presented many dramatic changes, this update only talks about four parts – all of which were mentioned in that last big update. If you missed it, here's the eBay seller update timeline. Let's check those out!
Inventory Optimization
As you probably already know – the eBay catalog is live and is transforming conjoining listings of the same product in one page with a buy-box, which features sellers who guarantee the best offer or best price. The list of categories is expanding and this summer update will feature these categories as the next to be introduced to the catalog:

Starting Mid-August, it will be easier for sellers to add a new product to the catalog, and an option to suggest revisions to existing catalog products will be introduced.
In September, sellers will have to include their GTC listings (in those categories already in the catalog) to make sure it's visible to buyers – meaning that every listing in those categories that's not in the catalog will be invisible.
On July 31st your Comics, Coins, Pottery & Glass, and tires listings will require more item specifics.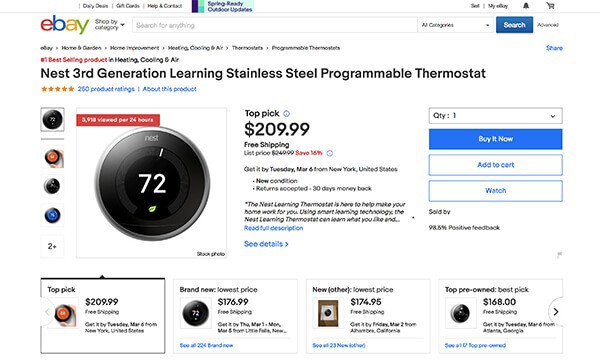 Like you can see, alongside the top-pick, the lowest offers for different conditions will be featured as well.
Seller Metrics & Insights
To give better visual features to the sellers, eBay is emphasizing on the after-sale requests and cases, and going to show us more data about our problems that occur after the buyer receives his item like 'item not as described' and 'item not received' requests.
The data will not only come of our own accounts but also compared to peers benchmarks – basically, our metrics will be compared to other seller accounts sharing a resemblance with ours.
Another issue mentioned in this part is referring to the shipping location zip codes. Starting July 31st, sellers will be required to add a valid zip code to the shipping location. However, items that are located in multiple locations, outside of the states or using freights, will not require adding the zip code.
eBay store account updates
Other than better mobile experience to buyers looking at our store pages, stores with custom content will get a fresh URL in https://www.ebay.com/str/storename. Plus, users will see our products that are most relevant to them specifically, complimentary of the eBay algorithm.
Our eBay seller hub will finally feature a marketing tab and in it, we will have access to our store management, as well as a performance tab with sales & traffic reports.
New benefits are offered to store owners in Marketing support (eBay guides and manuals for promoting your storefront), a 3-month free trial with Gusto™ for payroll and HR, and discounts on accounting & bookkeeping services. If you find that interesting, check out the entire store subscriber discounts page.
Another thing to notice is the change in the markdown sale event requirements, now saying you have to list your item for at least 14 days in the same price before being able to promote with a markdown.
Simplified return process
Basically, eBay is trying to hasten the long return processes and automating as much as they can. More buyers will receive an automatic shipping label after requesting a return – instead of waiting for the seller to upload it.
Sellers will be required to issue the refund in no more than 2 business days after receiving the item back, or else eBay will automatically do it for them.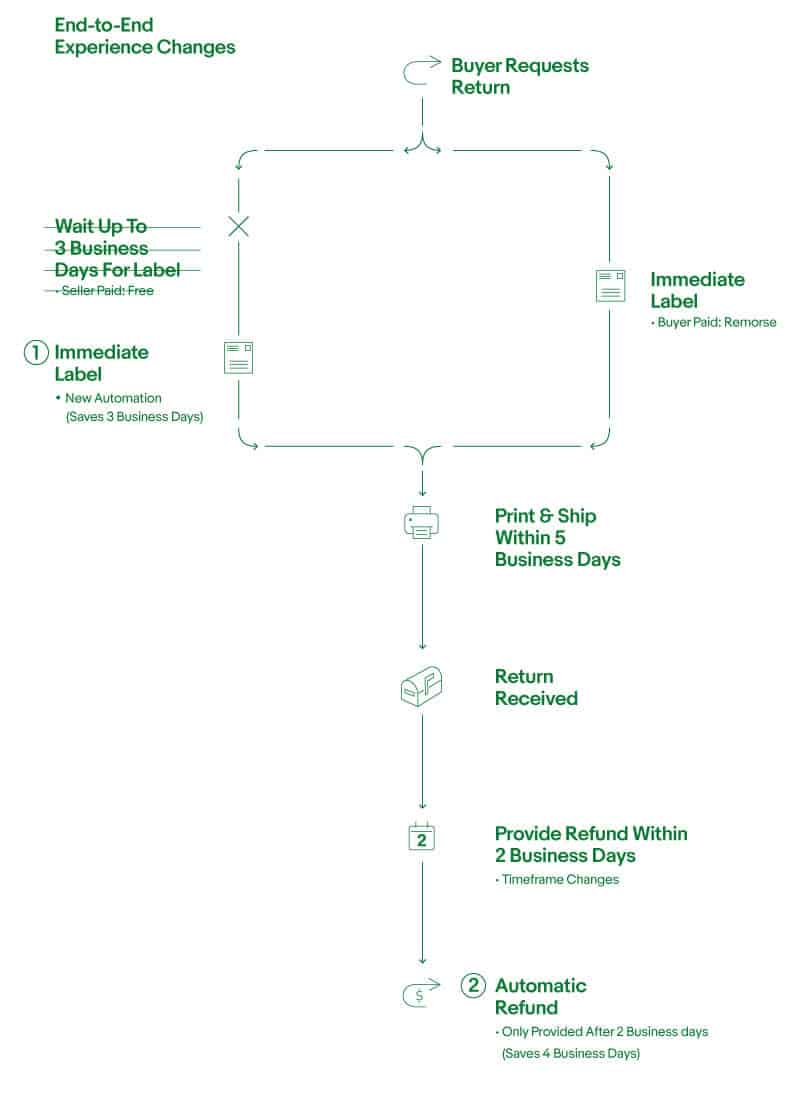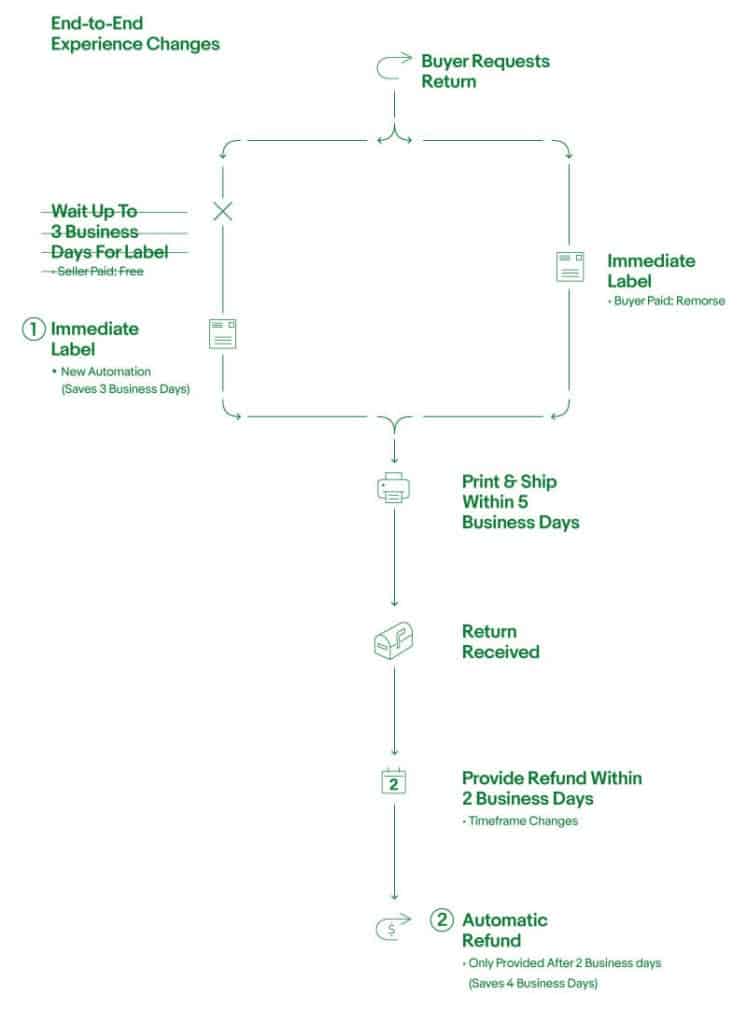 Comes August, all return policies will be converted to the basic streamlined versions:
No returns | 30-day paid returns | 30-day free returns | 60-day paid returns | 60-day free returns
After receiving the return item back – sellers will be able to issue partial refunds when the condition of the item is not as expected. Although drop shippers don't get the item themselves, the supplier who does can, in some cases, do the same and refund partially – which makes this feature important to all.
A separation between domestic return policies and international return policies is introduced. It comes to help all sellers that offer their items for all markets, that up until now, had to offer the same options for both domestic and international.
Something that we missed? Let us know in the comments below!
Sources:
eBay 2018 Summer Seller Update
eBay announcing summer update 2018
Inventory Optimization
Seller Metrics
eBay stores
Return processes