7

min read
So that your buyers won't even know you're dropshipping
Getting your brand known can be one of the most challenging parts of starting an e-commerce business. There are so many ways to do it and one of the most crucial steps (or should we say 'indispensable') is creating the right packaging.
You might think that packaging is less important because it's the actual product that actually matters. Well, the truth is that the right packaging can lead your business to success. According to research, 68% of consumers believe that good product packaging makes the brand "seem more upscale". Also, 44% of online shoppers say that packaging reinforces that the product is worth the cost. Furthermore, 50% say that they are likely to purchase from a business that has premium packaging.
Personalized Packaging – so customers won't even know you're dropshipping. – Giphy
Here's the thing – packaging influences how consumers perceive a brand. There's no wonder why many businesses greatly invest in marketing. Fortunately, there are many effective marketing strategies that require minimal fees and could be easily covered through financing, such as SBAs and personal loans online for business costs.
But how do you create the right packaging for your business?
First of all, you want your packaging to reflect your brand. From the color to the size, material, design, and overall look, it has to match your brand. While you can easily buy generic boxes, plastics, and packaging materials of all sorts, nothing beats customized packaging that does not only makes your business stand out but also makes it easier for customers to identify and distinguish you from your competitors. In case you do green dropshipping, you need to pay attention to more sustainable ways of packaging.
Custom Packaging: How it Influences Consumer Perception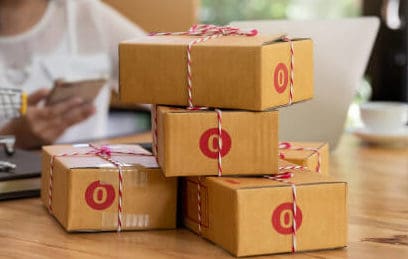 Customized packaging that fits the deal – Freepik
As more and more startups enter the e-commerce industry, it can be difficult for small businesses to retain and attract more customers. While you can focus on making your products affordable by offering discounts or reducing your markup, it isn't always a good strategy and could greatly affect your target revenues. If you want to make your product look premium or worth the price, you must check whether your packaging fits the deal.
Creating customized packaging for your brand might seem like added work and investment. But there are plenty of benefits to it.
It makes your brand stand out.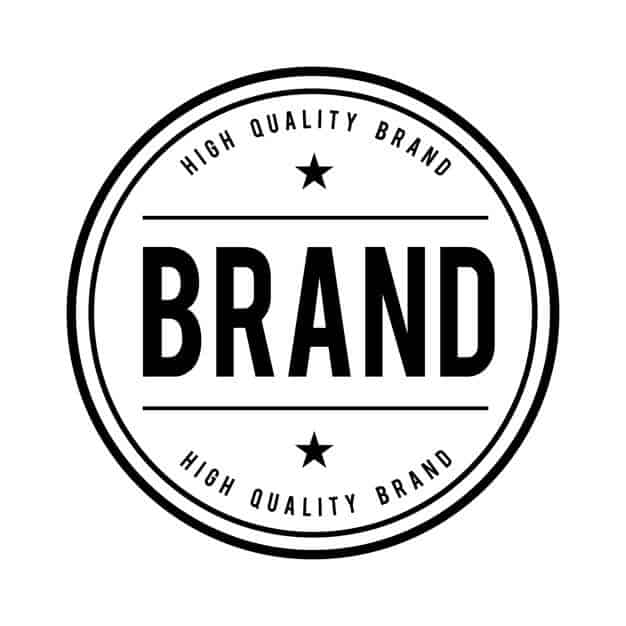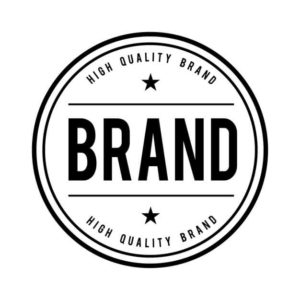 You know how great packaging attracts consumers' attention. You've probably experienced it before – you walked down the grocery aisle, trying to choose between a few dozen brands of the same item (say a carton of milk or some cereals). If you're trying a new brand, the first thing you look at is the packaging. Of course, needless to say, great packaging signals that the product is of high quality.
If you're just introducing your brand, the more you want to create a unique and attractive packaging for your product. Many customers would be hesitant to try something new. A really effective way to get their attention is through custom packaging.
Your packaging speaks of your brand.
How you present your product to the market speaks largely of how you want to position your business in the marketplace. Do you want your product to be classified as 'high-end'? What kind of buyers are you looking for? Are you after-average spenders? What about A-list clients? You want to make sure that your packaging reflects your brand. You don't expect A-list buyers to patronize your business when you couldn't even pull off an appealing and classy packaging.
Packaging is a powerful marketing tool.
Branded products are easily recognized. It takes some time to establish a brand and make it popular. And if there's one thing you have to work on first, it's creating the right packaging. Custom packaging allows you to incorporate anything, from your brand colors to your company logo. Because you have a 'say' to how your product is presented, you can focus on creating the packaging that conveys your message to your customers.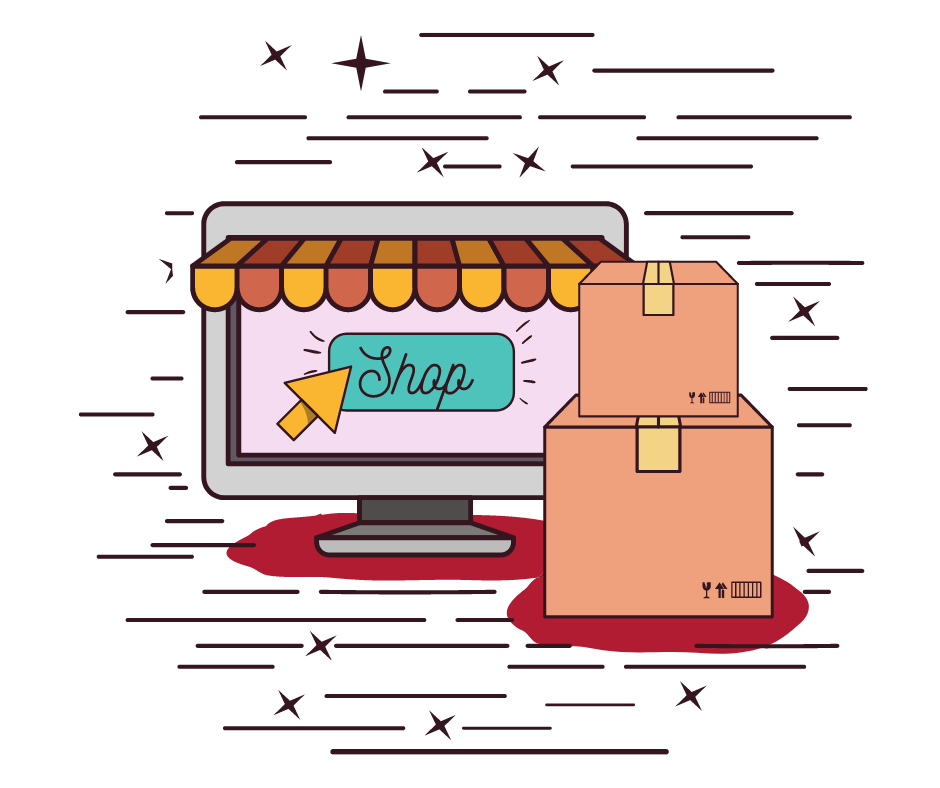 It's time…
Don't wait for success to come. Hire yourself and start your own dropshipping business
Packaging is essential to preserving your product.
If you're selling your products online, your main concern is to ensure that the item arrives to your customer's doorstep the way it should be. At the same time, you don't want your item to look cheap just because you have to wrap it in a newspaper and put it in a generic box just so it wouldn't get destroyed during shipping.
Your Custom Packaging Solution
Creating the best packaging for your brand can take time as it involves a lot of brainstorming and making sure that it meets all your marketing needs and design specifications. This is where a service like Packwire can come in. Packwire helps businesses create impressive packaging the way they want it. Whatever is preferred, Packwire lets create the exact kind of packaging style. One can customize everything, from the size and quantity to the type of packaging material, printing and artwork, and so much more. They also have an online box designer tool that allows to DIY the design for the packaging. They even offer foil stamp and folding box options.
Most businesses in the retail arbitrage field are always looking for ways to avoid having their customers receive branded packages from the source used to fulfill the order. Usually, the first question that comes to mind for newbie eBay drop shippers who source from Amazon, is what's gonna happen when his/her eBay buyer will get their package from Amazon and how will he respond.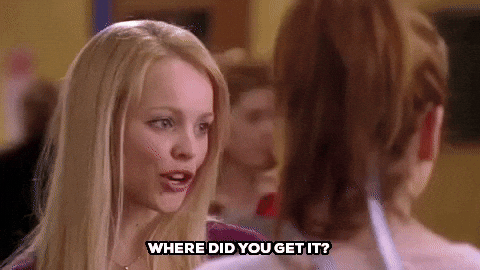 Most people don't want any surprises. – Giphy
What's the new Trend for Packaging?
In recent years, there is a new trend that has resulted from years of online retail arbitrage taking up a big part of the e-commerce volumes of retail, and that is the appearance of giant suppliers who offer non-branded or receipt-free packaging for dropshipped orders. Aliexpress has enabled drop shippers to purchase items and have them shipped directly to their buyers without receipts, as well as the GearBest dropshipping program. Most Print-on-demand services ship goods without any of their own branding and wholesalers like Bangalla and Costway are also offering special dropshipping programs.
If you want your business to stand out from the crowd, establish brand awareness, attract more customers, and maintain the quality of your products, creating the right packaging is important. And if you're having a hard time figuring out the best packaging for your brand, there are services that can help. Services such as Packwire specializes in providing custom packaging solutions, offering a wonderful opportunity to make an e-commerce business stand out.
About The Author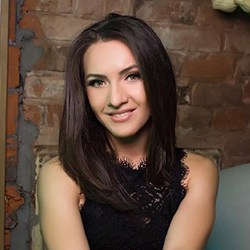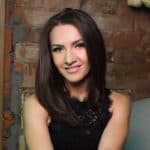 Lidia Staron has been working as a writer, editor and literary coach for 5 years. She contributes articles about the role of finance in the strategic-planning and decision-making processes.