4

min read
Sure enough, the rise of online shopping is one of the reasons the traditional retail goes through the times of instability and hardship these days. Many retail chains announce store closures, liquidations, severe stock declines or bankruptcy filings.
Once the world's largest retailer, Sears faces the end after its 125 years history. For reference, Sears Holdings Corporation is an American holding company with headquarters in Hoffman Estates. It is the parent company of the chain stores Kmart and Sears.
Back in 1893 when Sears, Roebuck, and Co. was founded by Richard Warren Sears and Alvah Curtis Roebuck, it was itself a retail disruptor because it transformed the way Americans shopped.
It's not one of the many chains of department stores, but a sort of generation thing for the Americans! Sears was Walmart, Target, and Amazon of its time before millennials started shopping and long before the internet was a thought.
Its catalogs presented a wide selection of goods at competitive prices. In 1895 the catalog contained more than 500 pages and hundreds of thousands of copies were distributed within the United States. It listed watches, jewelry, shoes, stoves, sewing machines, sporting goods, bicycles, dolls and groceries, even cars and houses. The delivery took several weeks.
Sears went public in 1906 and it was the first major retail initial public offering in US history. In fact, it wasn't just retail, Sears was everywhere. It owned a radio station, mortgage business, credit card, etc. There was almost nothing Sears didn't sell.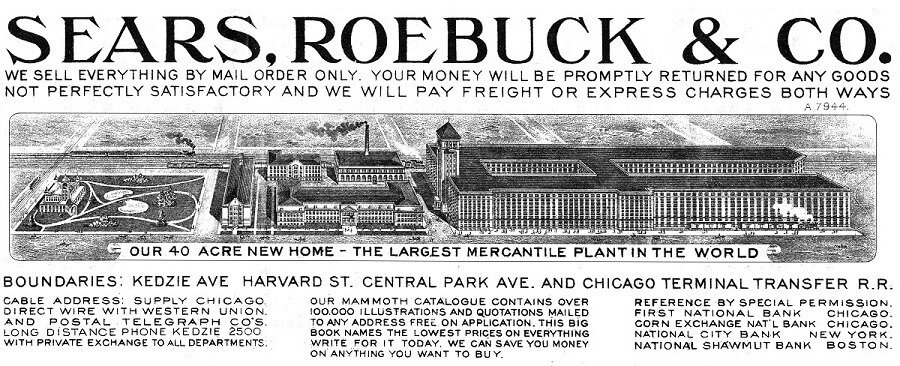 In 1925, Sears opened its first retail location in Chicago, 7 more locations were opened the same year. The one-stop shopping started with Sears over 100 years ago. It was the place where people could purchase everything they needed at once – tools, appliances, and clothing.
The iconic Tower in Chicago was set up as Sears headquarters in 1973. At the time it was constructed, Sears Tower was the world's tallest building and it would keep the title until the Petronas twin towers in Kuala Lumpur, Malaysia were constructed in 1997.
In 1990, Sears lost its honored title of the largest US retailer to Walmart. Perhaps that was the moment when the retail giant began to give up ground.
Four years later, Sears Tower was put on sale, and Sears headquarters were relocated to Hoffman Estates, Illinois. In 2005, Sears was merged with Kmart to form Sears Holdings. Unfortunately, these two brands were never a good fit. No wonder as Sears and Kmart were the retail brands having different merchandise and consumer strategies. Kmart's problems only distracted Sears Holdings' top management from the attempts to fix Sears.
In 2015, Sears Holdings was the 20th-largest retailing company in the United States. However, now everything indicates that Sears is going to have a hard time surviving its bankruptcy. The company says it intends to stay in business, but experts have doubts about the long-term viability of both brands.
It was reported that on October 10, 2018, Sears Holdings had engaged advisors regarding an imminent bankruptcy filing. The company filed for Chapter 11 bankruptcy protection on October 15, 2018. A staple of the American lifestyle decades ago, now Sears is unable to pay $134 million in loans that have come due. Sears Holdings informed about 142 more Sears, Kmart locations closing. Chairman Eddie Lampert assured that stores will be open for business during the critical holiday shopping season.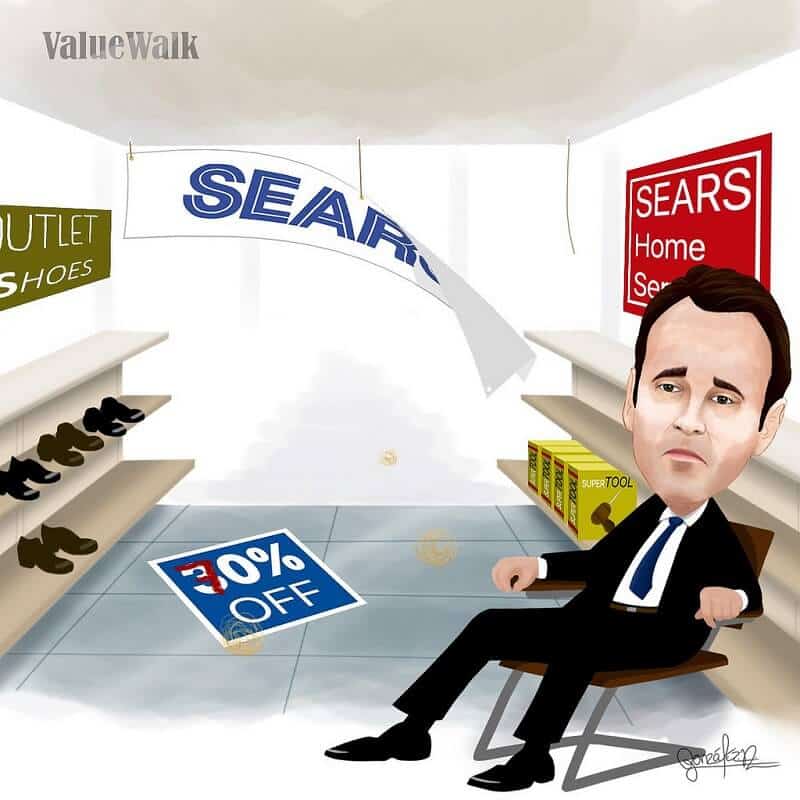 In a press release held recently, Sears Holdings stated that:
As part of our ongoing efforts to accelerate strategic transformation and facilitate financial restructuring, the company will close 142 unprofitable stores near the end of the year. Liquidation sales at these stores are expected to begin shortly. This is in addition to the previously announced closure of 46 unprofitable stores that is expected to be completed by November 2018.
Visit Sears' website to see the full list of Sears and Kmart stores that will be closed as part of Sears' bankruptcy.
Once again, all other Kmart and Sears stores are staying open, trying to turn the company around. Their online stores sears.com and kmart.com will also be open to service members affected by the store closures.
So, will the iconic American retailer be able to come out of bankruptcy? With so many stores closing, can we say the story isn't over, but it's entering the final chapters? Are you ready for that changing reality? Leave your concerns, hypothesis suppositions and opinions in the comments below.
Still not subscribed to our newsletter? No way! Click GET FREE UPDATES button on your left and stay informed!
Updated: Another Chance at Survival for Sears? – Lambert's Cooperation.