5

min read
---
Change is something that we can neither stop nor avoid. It is necessary for personal growth, to trigger progress or improvements, and to bring new opportunities. The same is true with Drop Shipping. We need to embrace change to meet the needs of our customers and to create growth opportunities for you and your business.
eBay has just released its seller updates which tells us all about the changes that are about to come. Some are better and some are less beneficial for your drop shipping business. The main message in these updates are clear: eBay is forcing its sellers to become more buyer oriented; the better the user experience you create for eBay's buyers, the more you will get promoted.
---
"To improve is to change; to be perfect is to change often."     (Winston Churchill)
---
Most sellers are afraid of change and have a hard time adapting to them. Dropshipping practitioners know that staying up to date with changes gives them the competitive advantage. If used the right way, it can help gain higher profits for anyone in the drop shipping business.
---
Store Updates
In the coming months, eBay will make changes to store subscriptions.
For Store Subscribers, there will be an increase of 0.15% for Final Value Fees, except for selected Computers/Tablets & Networking, Video Game Consoles, Heavy Equipment, Concession Trailers & Carts, Imaging & Aesthetics Equipment, and Commercial Printing Presses. For Non-Store Subscribers, it will remain at 10%. This will be effective from May 1, 2017.
For drop shippers with a Store Subscription, this update is somewhat painful because as a business owner we aim to earn more and spend less for our business to run. Although 15% seems relatively small, if you have a lot of sales a day that is a large amount of money to come out of your pocket. My fellow drop shippers, it is time to adjust your Break Even and Profit percentages to compensate for this increase.
---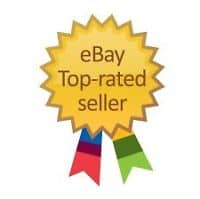 Performance Standard
Good news for eBay sellers who ranked Top Rated Seller. This update is for you. eBay is changing the final value fee discount from 20% to 10% on qualifying listings. This is effective May 1, 2017. Not only that, you will receive a quarterly $30 credit to create promoted listings campaigns on April 1. This is true whether you subscribe to an eBay store or not.
But is this such good news for drop shippers? eBay also raises the bar to qualify for the Top Rated Seller status. The tracking requirements will be increased from 90% to 95% starting on June 20, 2017. In order to make sure you qualify, you must set your handling time correctly according to your supplier's handling time. It is also recommended to automate the tracking numbers updating process.
In addition, Amazon tends to ship using carriers that do not count as eligible for the Top Rated Seller count.
TIP:
Handling time is the time that it takes you to update a tracking number to eBay. Setting a handling time to 1-2 days might not be practical in some cases, even when working with automated systems for ordering your items (e.g. DSM Tool Auto Orders system). Setting handling time to 3-4 days is the best practice for drop shippers, even when their suppliers handle within 24-48 hours.
For Below Standard Sellers that do not meet the required performance standards set by eBay, there will be an increase of 4% for the fee on items sold on or after May 1.
To conclude, if you already have a high ranking, this update is a big boost to your business because of the smaller percentage of eBay fees, which will add to your profit.
For those who are still climbing the ranks, don't lose hope. I know the feeling when you are at the bottom of the food chain in this drop shipping world. You really need to focus to level-up and this requires patience.
To be more specific, choose a good source or supplier for your items to ensure quality and prevent returns. Next, upload the tracking information on time or even automate it and lastly, communicate to your customers about every activity related to the purchase and shipping.
---
Listings Visibility
eBay will be giving help to improve more exposure of listings to Store Subscribers and Top Rated Sellers. One of the ways that eBay will do is to remove third-party ads to reduce competition and provide more visibility to buyers.
This is another reason for you to focus more this year on uploading your tracking number and improving your level of service. The more your listings are visible, the greater the chance that your item will be bought because of the removal of these third-party ads.
But, don't just depend on this update, you must also do your homework in making sure that your listings will make an impact on buyers. Good titles, item specifics, photos and the template that you are using are all important elements that should be present and used correctly in your listings.
---
Conclusion
The upcoming changes are focused on the eBay user experience. In short, eBay is continuing what they started back in 2014 when the Cassini project (eBay's search engine) launched. It creates opportunities for those of you who are more support oriented. Those of you who provide good customer support and enhance the eBay's user experience will sell more.
And that's what we're all about – Selling more.
Check out the latest updates – the 2018 eBay Spring Seller Update!
---
All the images in this article are taken from ebay sellers center from spring 2017 updates and modified with a "vintage" effect, all rights for the images are preserved to eBay inc. The content is a recommendation and not an oficcial information by eBay or any subsidiary. learn more about eBay's spring changes and see the original images in this link: https://pages.ebay.com/seller-center/seller-updates/index.html * the top rated seller image is taken from the following link: https://i.ebayimg.com/00/$(KGrHqEOKogE1z5-hlzqBNmup7Nwp!~~_2.JPG