6

min read
On February, 24 Russia invaded Ukraine. Fights are ongoing all over the country including in the region of Zaporozhye, where most of our Ukrainian team is located. Enerdogar – the biggest nuclear plant in Europe, is near.
You must have seen videos of the cities being destroyed by shelling and missile strikes, images of people hiding in the shelters or fleeing to neighboring countries. But also the stories of fierce resistance, heroism and genuine feelings of hope as protestors show the aggressors they are not welcomed.
A big part of the DSM Tool team are Ukrainians. Some of us are currently in towns that have already been occupied. Some of us are living, day and night, in bomb shelters. Some spent days on the dangerous roads, striving to bring family members to a safer place.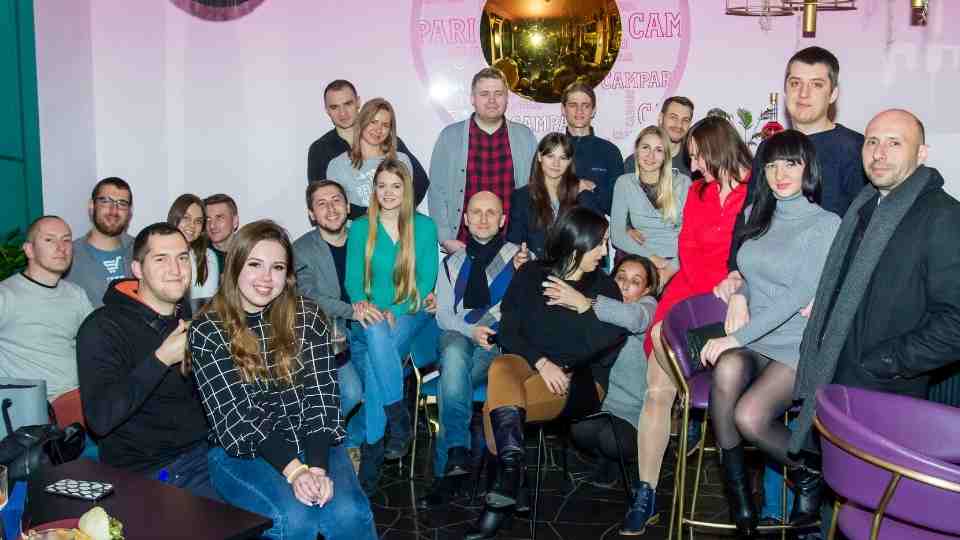 We don't give up. We are trying to do our daily routine, even to the sounds of air raid sirens. All of us, in Ukraine and abroad, feel scared and devastated, but also hopeful and strong.
Since the war started, we received dozens of messages from our customers, partners and the business community. We were asked the same thing over and over: what can we do to help?
I want to share with you a couple of ways for you to help, one is meant to help the Ukrainian team of DSM Tool directly and the others to different organizations you can donate to.
DSM Tool is operated by people from different countries including Ukraine. Actually, most of our team is Ukrainain. We are a self-funded company and do not rely on investors to operate. DSM Tool isn't our only product, for example, Viralspy is one of our newest ventures. 
In order to support Ukraine we aim to focus on hiring workers Ukrainians and service providers as we grow. We have experience and infrastructure that is required to quickly start working with more Ukrainians.
This way, we hope to provide more jobs to the Ukrainian economy. If you think about it, it just froze completely, the technology sector is one of the only sectors that can still operate and we want to provide it with the demand for workers.
Moreover, we have committed to our team, and I want to commit to you as well, that 100% of our profits in 2022 will be donated to organizations chosen by our Ukrainian team members themselves.
If you are considering trying to use the software to help you boost your social media marketing reach, I urge you to do it with a paid subscription. If you already have a paid subscription, consider upgrading it to a bigger plan or change the monthly contract to an annual contract.
If you signed up to DSM Tool and got a free coupon to our dropshipping course consider paying for the course as a token of your support. If you already took it and found it valuable and useful, you can still purchase it.
By helping our company's cash flow we are going to be able to expand our team sooner. Moreover, we will then be able to expand our products faster and reach a broader audience that will buy them – you will help create a growth cycle that will allow us to further support our team.
By buying products that are made in Ukraine, even if these are technological products, you help the Ukrainian economy at its desperate hour.
And there are more ways to help. Below you will find a reliable list of organizations you can donate to.
How to support Ukraine (reliable donations list)
I want to thank another made-in-Ukraine software company, SE Ranking, for curating this list.
We send you guys our condolences, our heart broke when we read your post about Tatiana Perebeinis, who was killed by Russian artillery together with her 2 children in Irpin, Kyiv.
To help Ukrainian arm forces protect civilians from the atrocities of war, donate through this charity: https://www.comebackalive.in.ua/
Directly: https://bank.gov.ua/en/news/all/natsionalniy-bank-vidkriv-spetsrahunok-dlya-zboru-koshtiv-na-potrebi-armiyi
Or join the fundraising organized by one of the Ukrainian banks (quick payments via Apple Pay, Google Pay and PayPal): https://uahelp.monobank.ua/
Provide support to 7.5 million Ukrainian children: https://www.unicef.org/emergencies/conflict-ukraine-pose-immediate-threat-children
Help Ukrainian Red Cross provide first aid in the areas with limited access to medical services: https://redcross.org.ua/en/donate/
For some of you, there's an option to provide Ukrainians with direct humanitarian aid. Nova Poshta, a major Ukrainian postal service, will be delivering all the goods brought to its global warehouse to those in need in Ukraine. There are warehouses in the USA??, the UK??, Poland??, Germany??, France?? and Italy??, you can find the addresses here: https://www.europeaninterest.eu/article/nova-poshta-global-starts-delivering-humanitarian-aid-to-ukraine/
If you have such an opportunity, join thousands of people all over the world protesting against the war in Ukraine.
If not, make a statement on social media. Currently, many governments and international organizations are making decisive steps that help Ukraine in this battle. It happens not only thanks to the efforts of the diplomats but also thanks to millions of voices from all over the world that have been heard.
Finally, send some love to Ukrainians you are personally acquainted with—those living in Ukraine as well as those praying for its future from abroad. Your support heals our broken hearts ❤️
I want to make sure you know that our team continues doing its best to provide you with top-quality service. We are at a limited capacity and yet everyone does their best to work when they can. It is important for us to maintain parts of normal life in this abnormal situation.
Our servers are located in the US, they are all up and running, which means you should not face any problems using any of our tools.
In addition, we've ceased our operations in Russia. We won't be accepting payments from Russian customers through our payment processors, nor via direct payments.
We see the Russian people as victims of their own regime and strengthen those who bravely protest against the war in the streets of Moscow, St. Petersburg and other Russian cities.
Big thanks to all of you for supporting our team and for supporting Ukraine.
We choose life, we choose freedom – for that reason, we already won.