November is near and everyone is preparing a shopping list for the big sales events of the year, Black Friday and Cyber Monday, which officially starts on November 23, Friday and goes on to November 26, Monday. It's going to be a busy weekend for many traditional and e-commerce stores.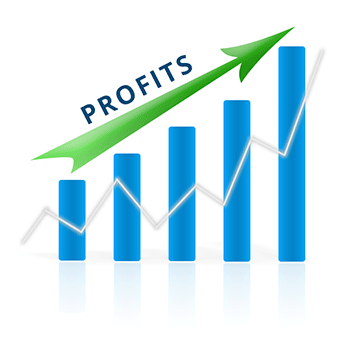 Last year, 91% of UK retailers and 81% of US retailers took part in Black Friday 2017. If you are among the busy retailers preparing for this big event, you must be wondering what are some possible items to sell this year. In the same manner, many shoppers are wondering what kind of bargain they can bag this year.
In 2017, Thanksgiving, Black Friday, and the weekend following it saw record sales and spending at $5.03 billion, which crushed our expectations and was an increase of 16.9 percent from the previous year. For 2018, we are expecting $5.80 billion in online sales on Black Friday, which would be a 15.31 percent increase from last year. The deals and shopping experience is only getting better, and we expect more improvements in 2018. – Best Black Friday
Top Items To Sell On Black Friday-Cyber Monday 2018
The best sellers from last year can tell us what's going to be selling like hotcake this year. There were very good bargains from last year's Black Friday 2017. This includes Nintendo Switch, iPhone 7 cheapest deals, iPhone X discounts, Google Pixel 2 offered big discounts, and Samsung Galaxy S8 too.
Other best selling bargains from last year include Lenovo's convertible Yoga laptop, PS4 and Xbox One bundles, TVs such as LG's 55-inch 4K OLED TV. Amazon brought on huge discounts too among their own product range like Kindle e-readers, Fire tablets, and Echo devices.
When it comes to dropshipping, selling the actual branded products might be risky without an approval from the brand owner, a common mistake for eBay drop shipping sellers do when they start selling on eBay is to sell VeRO protected items. The opportunity for drop shipping sellers comes with the unbranded related products e.g. iPhone covers, PS4 alternative controllers etc. Therefore, it is highly relevant to get familiar with the best selling brands and products for the upcoming Black Friday event.
We have seen the best of Black Friday 2017 and we can expect to have the same or even better discounts this Black Friday 2018.
This year, let's take a look at top items to sell on Black Friday 2018.
HDTVs and 4K OLED TVs
TV sets have always been the top item that sells on Black Friday. Expect stores and brands to be adding TV displays on the list for sale with huge discounts this year. 4K OLED tech TVs will be something shoppers will be on the lookout for.
LED TVs are not gone out of the window just yet and it is still something worth listing on your items to sell. The competition is indeed fierce and with 4K OLED TVs dominating the market, that means LED TVs can be much much cheaper on the big sales events.
Brands like Sharp, Toshiba, Haier, LG, Sony, Samsung, and other introductory brands for 4K OLED TV hit the market last year. They are still expected to be on the list of brands for TVs with huge discounts to offer.
Video Game Consoles and Bundles
The second most popular items on Black Fridays are video game consoles and bundles. The following items are must-haves in your store this year: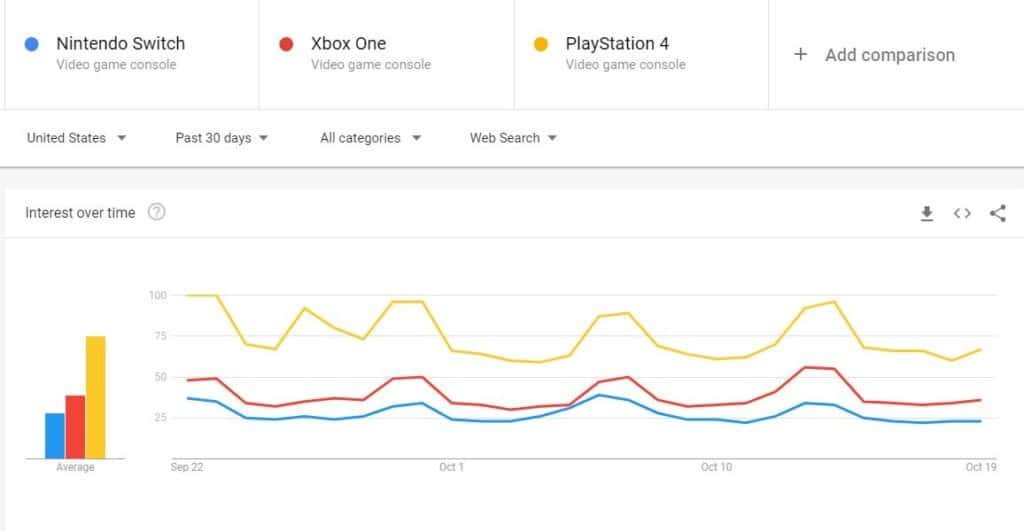 Let's take a look at great reviews from trusted resources so that you can never go wrong when you include these items in your listings.
Nintendo Switch
The number one bestselling item was the Nintendo Switch, according to Adobe Analytics. Nintendo's new video game system is a hybrid console that allows players to "switch" between a home console and portable gaming experience. — silive.com
Microsoft Xbox One
BLACK Friday 2017 meant there were deals galore to be found on the Xbox One, and we expect 2018 to be no different. From individual discounts on the console to massive bundles that netted shoppers a bagful of games, there's set to be something for everyone come November 23. — TheSunUK
Sony PlayStation 4 Pro (PS4)
The Sony PlayStation 4 Pro (PS4) will be back with bigger discounts than before. PS4 Slim and PS4 Pro bundles alike are up for a discount this year, with Sony looking to compete with Microsoft's brand new Xbox One X 4K machine. – Eurogamer
Smartphones – Apple iPhone, Samsung Galaxy S9, S9+, and Note9
Smartphones, particularly the Apple iPhone and Samsung Galaxy, will be hot items on the big events – Black Friday and Cyber Monday 2018. These two well-known companies have launched their latest models with much better displays, cameras, and processor chips. These improvements have significantly made smartphones the ideal alternative to pricey digital cameras and tablets. But expect the prices to be higher than ever. The great news is this year's season will likely be an excellent time to spend less on big bucks for the latest phones from big brands like Apple, Samsung, and Google.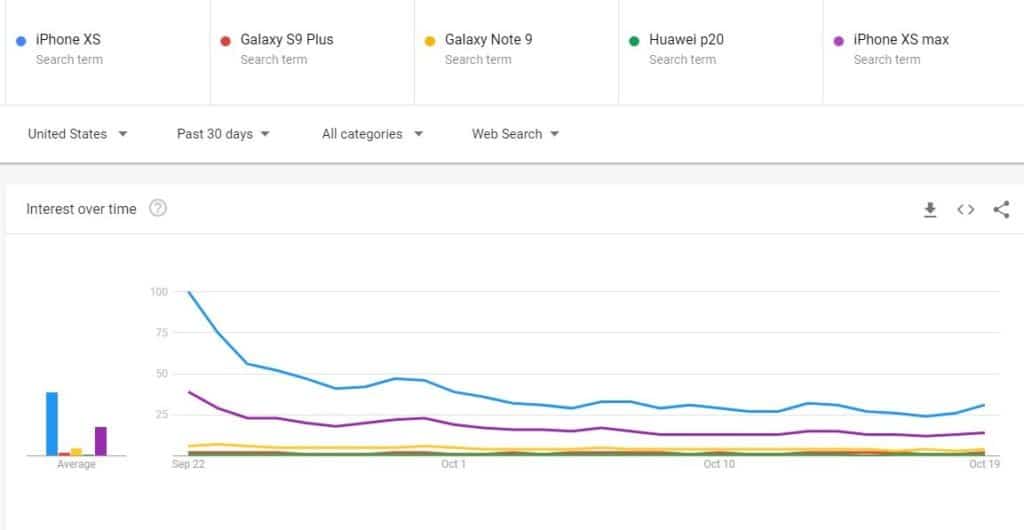 TechRadar listed 15 Top mobile phones this 2018. Samsung Galaxy S9 Plus had been listed #1 and tagged the best smartphone followed by Samsung Galaxy Note 9, Huawei P20 Pro, iPhone XS, and iPhone XS Max. Despite the top list, Google trends show otherwise as Apple's iPhone still remains popular in search terms. 
Laptop and MacBook
In spite of several experts saying the notebook is going to be dead on Black Friday 2018, the companies that create them do not think so. There is still a high demand for Laptops and MacBooks in the market, And many retailers are taking advantage of the biggest events to put the old models on sale to make way for the new models. Let's agree despite people owning smartphones, they are still looking for laptops for various purposes. It remains the primary electronic device for many individuals especially for those who rely on the internet for work.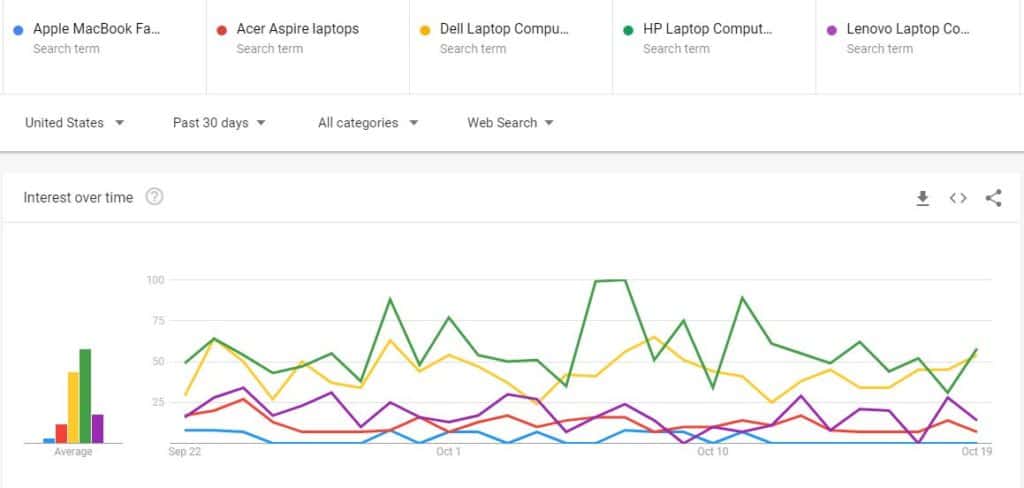 Apple MacBooks will remain to be popular, for best deals Amazon and eBay would be the best place to check first. The best-valued brand to sell in laptops would be Acer, Dell, Lenovo, and HP.
Tablets — iPad, Amazon Fire, Galaxy
Tablets have declined in demand in recent years but there will still be great deals available this Black Friday. Expect to see lower prices for earlier versions of iPad, and Samsung Galaxy in the market. While smartphones and laptops are still topping the most searched items this season, some are still looking into tablets for many reasons.
Amazon Best Sellers on Tablets include their very own Amazon Fire, Lenovo Tab 4, Samsung Galaxy Tab, and Apple iPad Air
Clothing & Apparel
While electronic items are making a big fuzz this Thanksgiving, Black Friday, and Cyber Monday, the clothing and apparel industry is also making way for big discounts this year. Shoppers are looking to purchase new clothing for the coming cold season. Many clothing companies have taken their in-store-only clothing line to the internet. And they are up for huge sales and discounts.
This cold season shoppers will be looking for warmers such as jackets, cardigans, hoodies, pullover, and sweaters. Shoes and boots are always something that shoppers are looking for. Just another item that's worth adding to your store.
Toys & Games
November is starting next week. This means Black Friday is near and we will be seeing a lot of leaks on great deals and great sales. With holidays rushing in, shoppers are looking for various toys and games for their children. After all, our children are the most excited of all. And even if electronic items are at the top of the list, there will always be room for children's toys.
Early shopping for kids' toys will not be forgotten. Here are some of the top selling toys this last quarter that's worth adding to your store's listings: Play-Doh, Nerf Blaster, UNO cards, Lego Star Wars, Mega Bloks. 
Check out what's best selling this autumn, the last quarter of the year, for more ideas on what to sell this coming Black Friday and Cyber Monday. Happy Selling!
About author
Michelle is a marketing expert, she is a content curator for the DSMagazine since 2016 she is producing e-commerce related content for drop shippers around the world via multiple channels including the DSMagazine. When not working to keep drop shippers up to date with the most recent news, Michelle loves to sing, dance and take care of Feline, her cat.