To start a drop shipping business, study the market for good niche ideas and narrow it down to the products you would like to include in your store. Niche selection is a paramount process in drop shipping to help determine potential products that meet market needs, price, and product quality. It also determines how you brand and market your products.
We used Google Trends to determine the best selling niches from January to May 2018. Using other research tools available (research tools and sources are provided below), we are able to come up with these five niches that have high potential to make you profit this year.
The infographic below outlines the best niche selection and the data gathered to support this finding.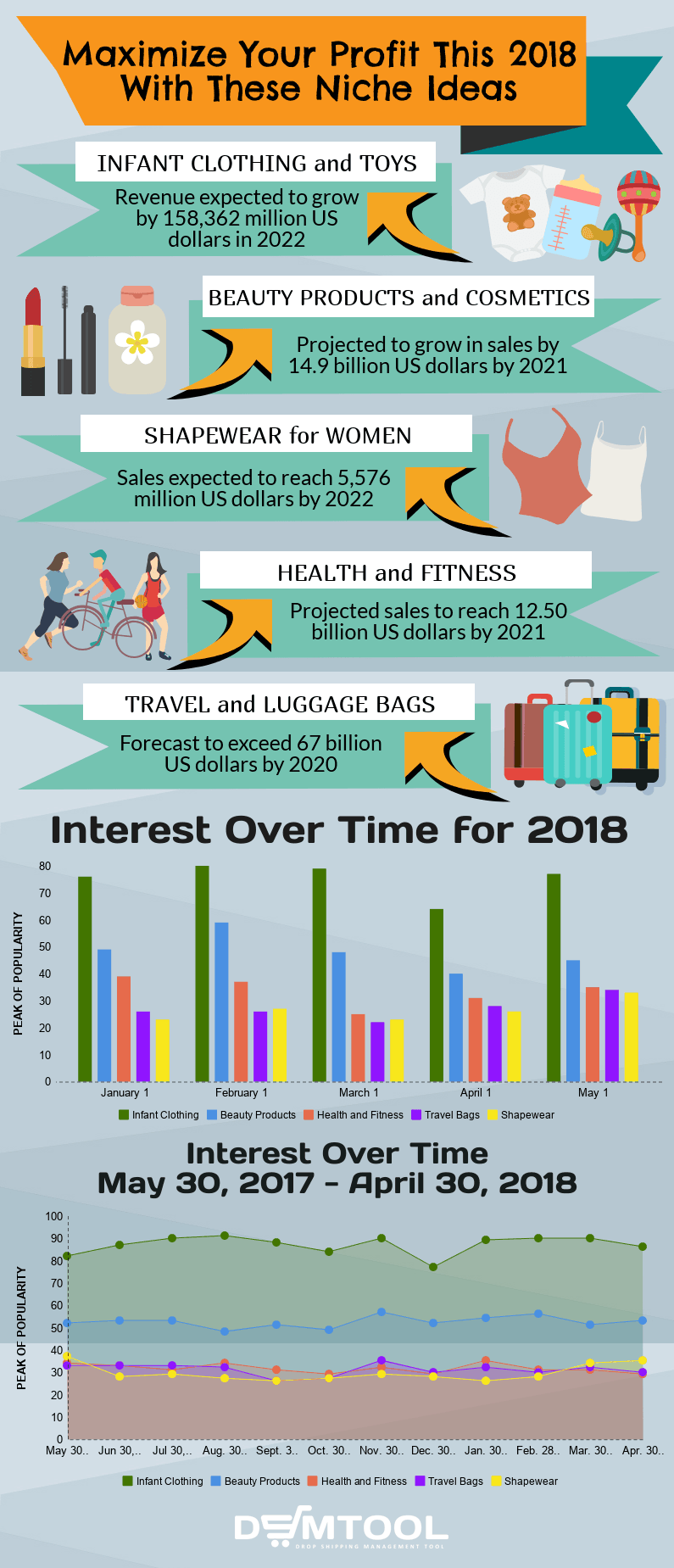 If you want to read more about how to find the right niche for your drop shipping business, check out our previous post, Find The Right Niche And Start Your Drop Shipping Business Venture.
Sources:
Statista. Toys Baby Worldwide
Statista. Cosmetics Industry
AlliedMarketSearch. Compression Wear – Shapewear Market
GlobeNewsWire. Global Fitness Equipment Industry Trends
FutureMarketing. Travel Bags Market
Strategyr. Market Research on Luggage Market
Google Trends

Graphics from piktochart.com
About author
Nikki joined DSMagazine team in 2017, she is a certified SEO Engineer and is helping drop shippers sell more by creating content, visualizations, and tips in various drop shipping aspects. Nikki lives in the Philippines and started her career as a Virtual Assistant before joining the DSMagazine team.